It's big, it's beefy and it handles the distance and then some.
Samsung's newest member of this years A Series, the Galaxy A52 5G.
Coming in at 6.5 inch Super AMOLED that can run at a mobile gaming friendly 120Hz refresh rate.
The Samsung Galaxy A52 is also 5G ready, as per it's namesake.
Having received a handset for review the sheer size and the screen that really does pop out at you was enough to question why this was slated to be a mid-range device.
It is however not all screen like it's S Series counterparts. There is a bezel. Thin at the edges but a bit chunky at the top and bottom.
Powering the Galaxy A52 5G is a not too shabby Snapdragon 750G, designed for 5G data optimization and of course being able to crunch the numbers whilst keeping battery life optimal.
Battery… this is something I'll cover off in a bit.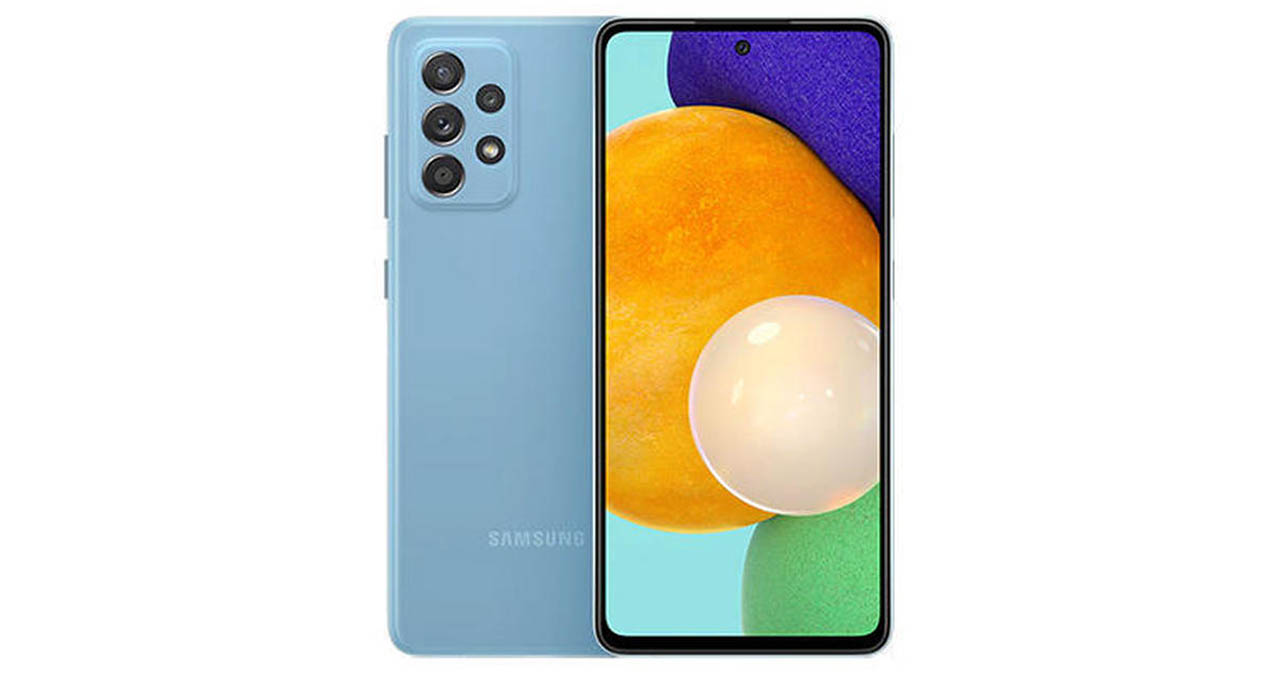 The Galaxy A52 5G has an impressive rear camera array.
Housed in a similar fashion to Samsung's current flagships; S21 and Note20, the A52 5G boasts a maximum of four lenses.
A 64 MP wide main camera which is joined with a 12 MP ultrawide, 5 MP macro and the 5 MP depth lens. I for one am extremely pleased to see Samsung adding a macro lens, and not just a low one either that we see in OPPO's flagships, the A52 5G macro has three times the MP count.
For those breath-taking selfies you're going to get snaps at HDR quality with the 32 MP single lens.
The A52 5G is also capable of recording at 4K with either the front or rear camera. Making this a cost effective mobile and streaming one-stop device for content creators.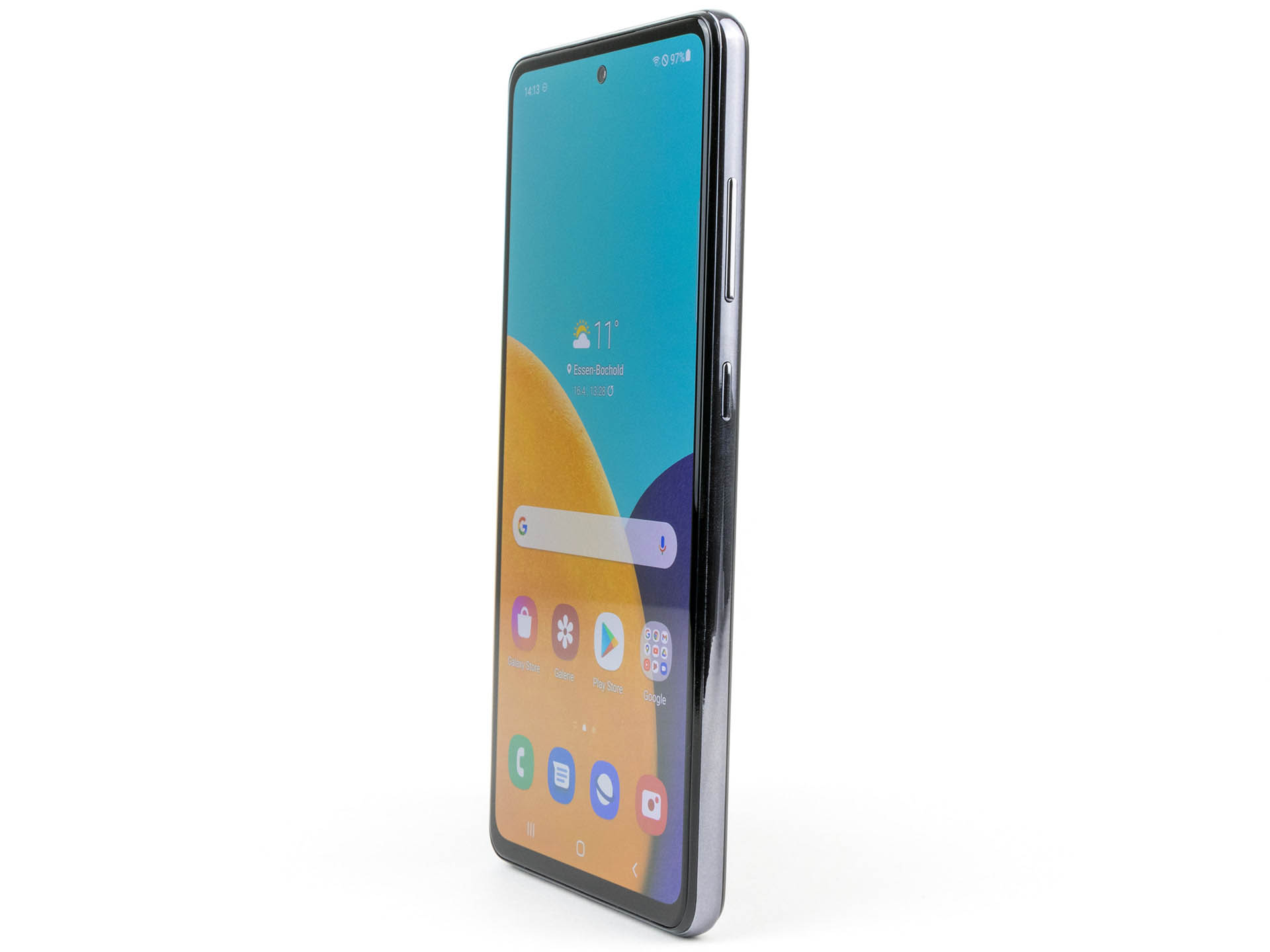 Storage is decent too for a mid-range. Internal has 128GB storage capacity (although almost 10Gb of that is taken up by Samsung's OS laid over the top of Android 11). The model we tried out had 8GB RAM, however there are 6GB RAM variants and 256GB storage model too.
At 8GB Samsung have kept the Galaxy A52 5G fairly standard for a mid-range. And a bonus that I always like to see included is the microSD storage expansion, which the A52 5G has.
Samsung know that we smartphone users out there do not always remember to charge our phones. Also that we are not fond of having to charge up every few hours either.
So they have added in a 4500 mAh battery which even now is the same capacity and life span that we get in some of the more expensive top shelfers.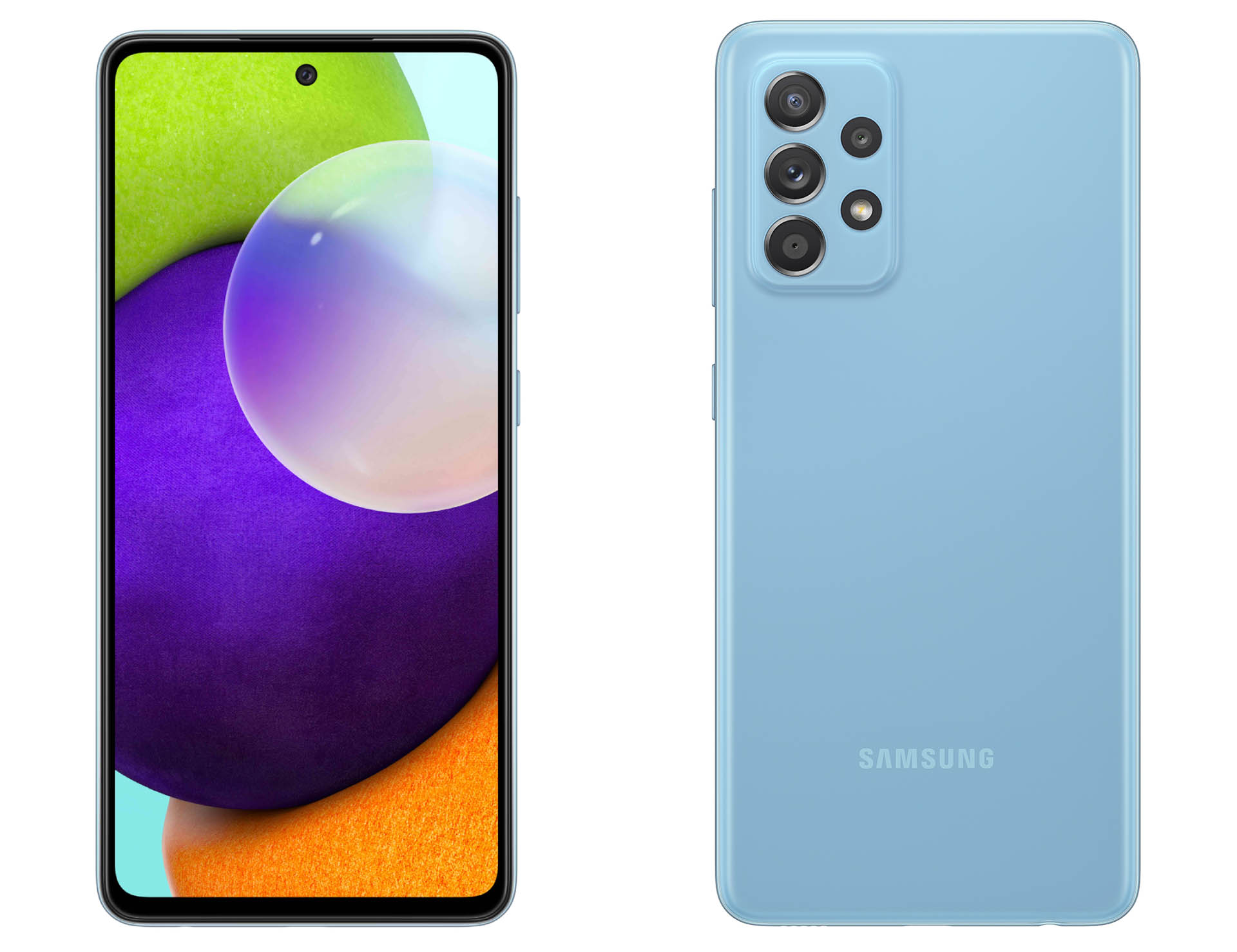 Being that the Galaxy A52 5G has the grunt I was able to play PUBG on 5G mobile data for around 2 hours flawlessly with as little as less than 1/3 of the battery depleted from a full charge.
Streaming Netflix, Shudder and YouTube media also garnered around the same battery consumption.
Bearing in mind the ideal use of this smartphone for content creation, it is likely to keep creators and gamers going and going for well over a full day. Maybe more.
Myself, a heavy smartdevice user I was able to squeeze two full days (approx 36 hours) from one full charge of normal use with an hour of Fortnite in there and alot of Spotify streaming.
The Galaxy A52 5G is built to last the distance and it does.
While it may not be the A Series' top model, it sure gets close and for most users and most scenarios it has the goods without the hefty price tag.
Samsung Galaxy A52 5G Review
Device details
Released: May (NZ) 2021
Device Name: Galaxy A52 5G
Chipset: Snapdragon 750
Memory: 8GB
Internal Storage: 128GB
Camera: F: 32 MP. R: 64 MP wide, 12 MP ultrawide, 5 MP macro, 5 MP depth.
Price: Around $699.00 (NZD)