Alongside the release of Samsung's first flagship smartphone release this year, the Galaxy S10, the tech giant also released an ensemble of wearables.
One of those being the very forward thinking, innovative Galaxy Buds, which are the evolution from last year's offering in true wireless audio, the Icon X.
Galaxy Buds are smaller than the Icons, they don't protrude as much when in the ear and while I had always thought that the Icons squished in to my ears nice and tight, the Buds feel way more comfortable, natural and I can wear them for extended periods, even forgetting that I have them in (yes I have actually done this, more than once).
Samsung sent over their pearl white model and having reviewed the Icon X last year I was already familiar with the touch sensor controls for audio volume, track control and call taking.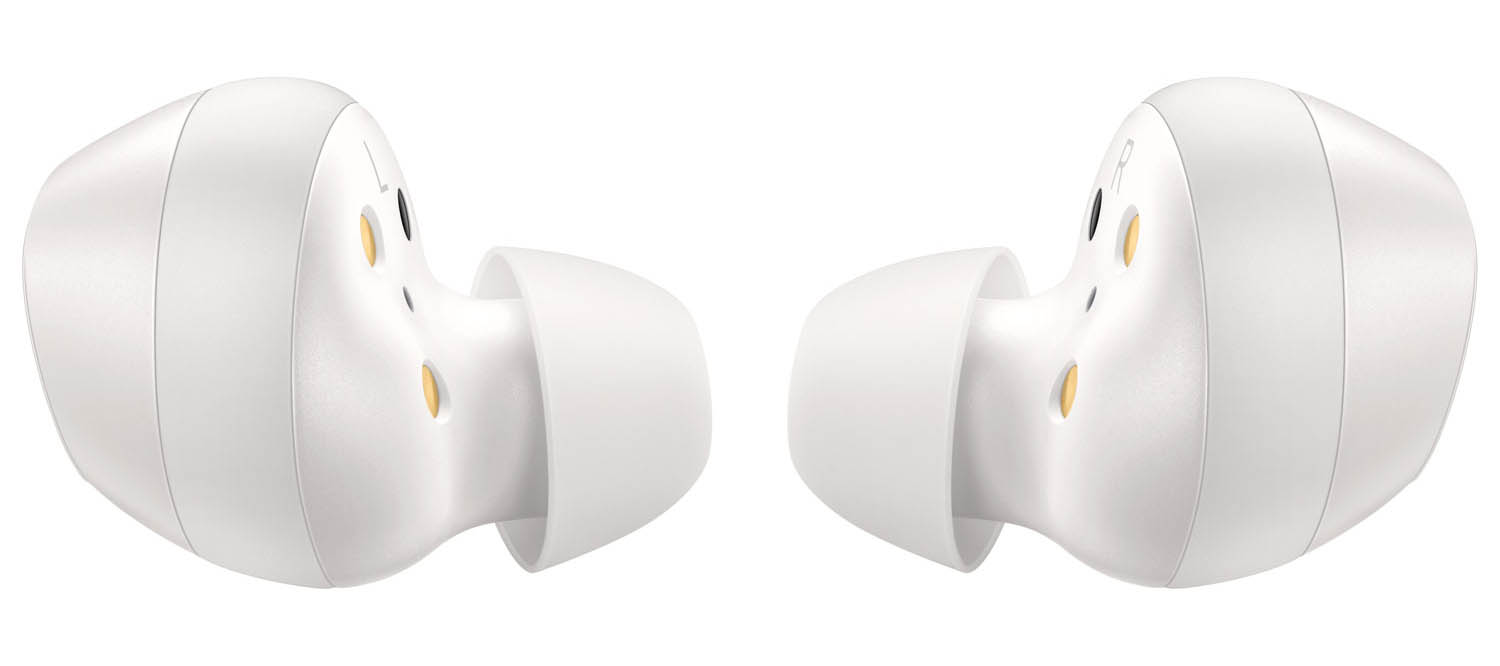 Samsung make connectivity so easy with the Galaxy Wearable App. If you are using a Samsung phone, it will automatically detect the Buds and within seconds you're connected and good to go.
On an Android smartphone, but not Samsung, the Galaxy Wearable App will still harness the Buds with an instant detection.
iOS (iPhone / iPad) is generally the same aswell – except I did have a few moments of call and music / connectivity drops on an iPhone XS Max. There's also a couple of compromises – you will lose the ambient sound feature aswell as the music EQ. But they do simply connect via bluetooth, like any other wireless headset and are of course a much cheaper and hell nicer option to the Apple Earpods.
No drops or connection issues whatsoever on Android, Samsung or not.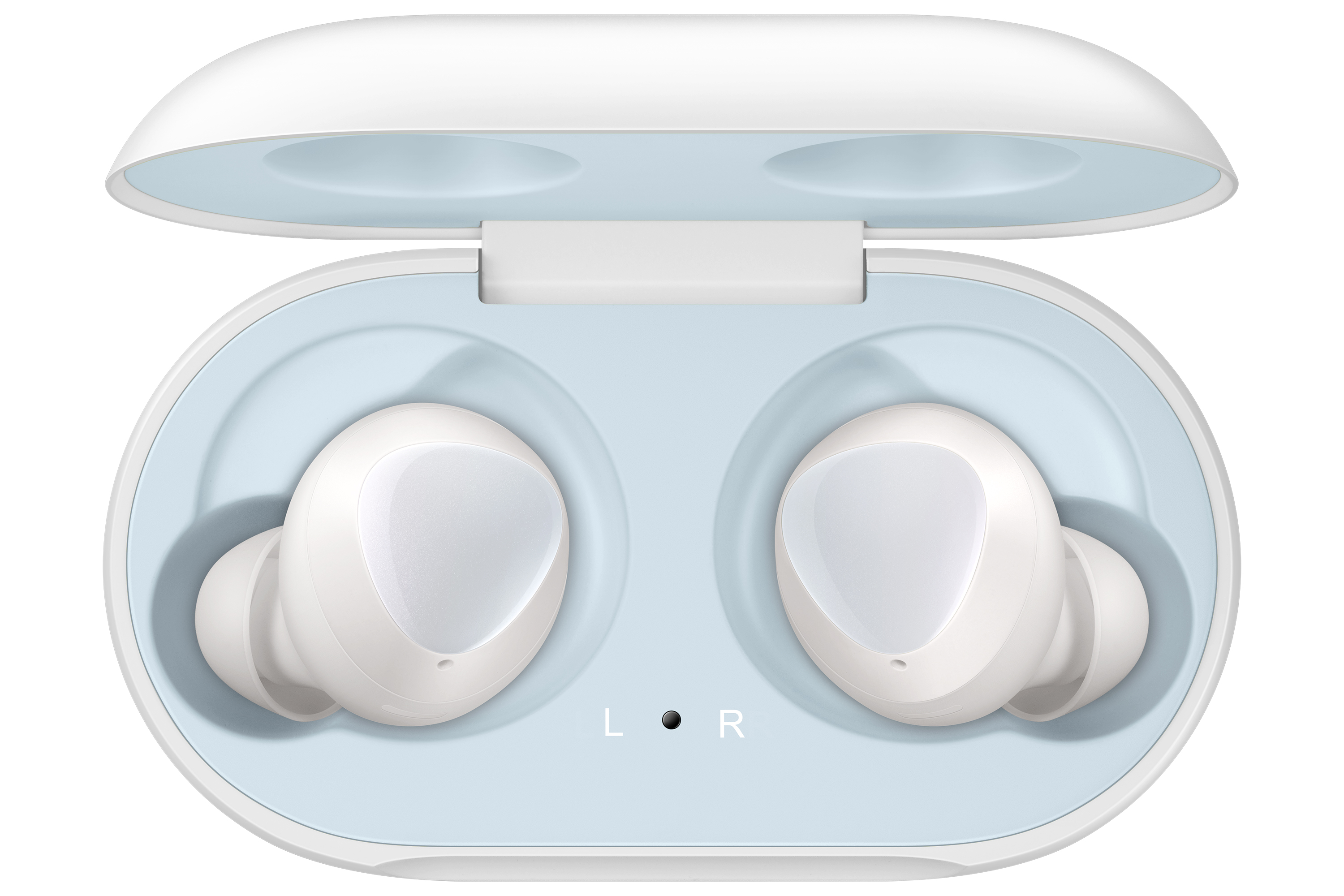 Controlling the Buds is as mentioned via touch. Swipe or tap to play, pause, volume up or down and take a call. As impressed as I was with the Icon X when they first released in 2018, the smaller Galaxy Buds when wedged in your ears also still manage to pick up your voice via its dual microphones on a call precisely and clearly with no echo or lag. This includes VOIP calls aswell (Skype and Facebook).
The Galaxy Buds come with a carry case, also smaller than the Icon X. Easily fitting in the pocket and super light weighing in at only 6 grams, the carry case will offer up to 2.5 full charges of the Galaxy Buds, which will last up to 6 hours of continuous play time per single Bud charge.
The Galaxy Wearable App has its own unique features for the Galaxy Buds. Featuring audio and hardware by the top shelf AKG within each Bud, you can tweak your audio settings via the Galaxy Bud menu.
I had a good fiddle around with this on all devices that I paired with. Out of the box, the audio wasn't impressive at all. Quiet and tinny. So there's a definite need to toggle the audio enhancements to your liking – and if your device has a builtin EQ like Dolby Atmos or similar, also have a play around with that too until you get it just right.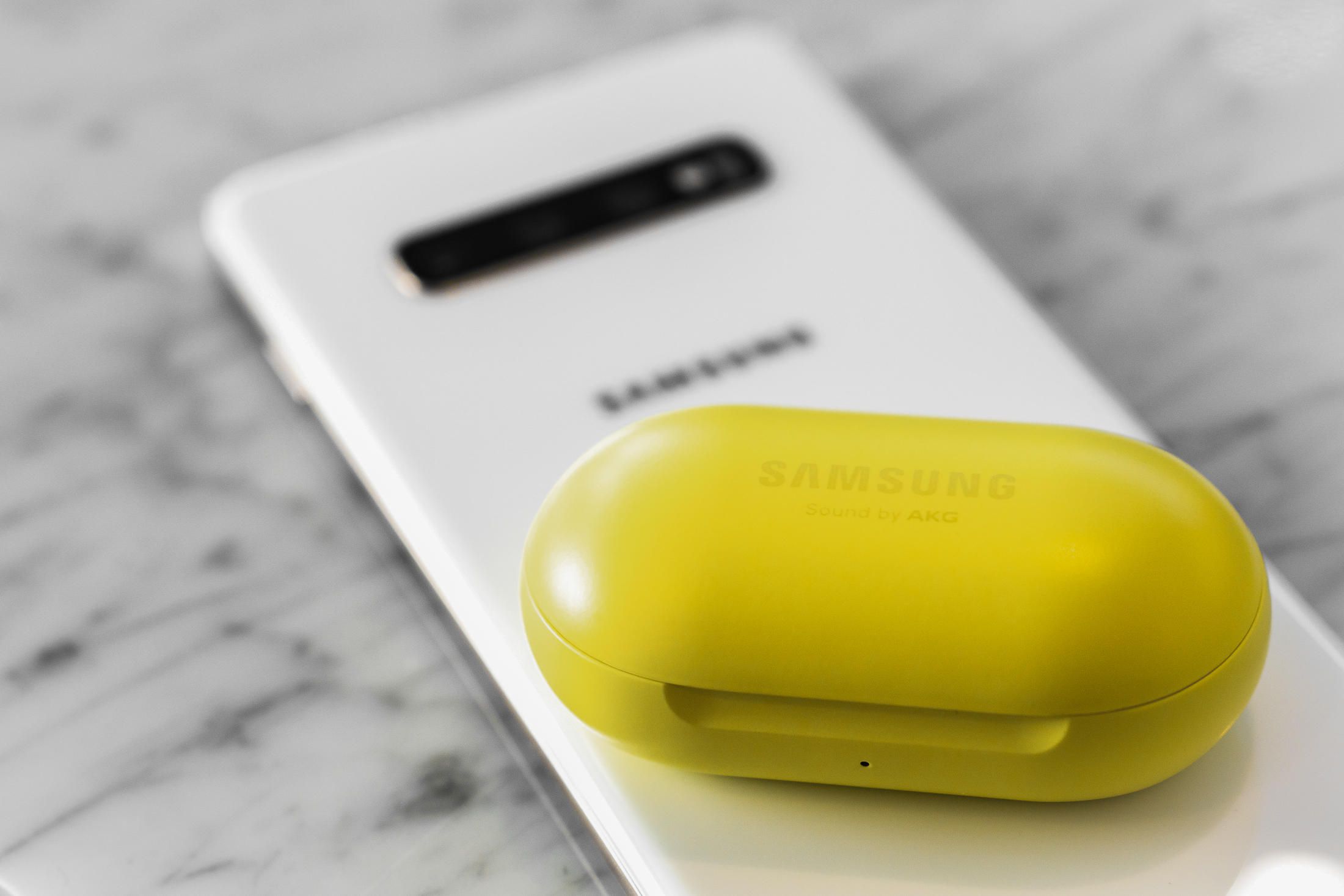 Paired with your smartdevice you can wirelessly transmit to your ears any form of audio; your personal music library, streaming from Spotify, movies and of course gameplay. Actually, the Galaxy Buds have superb gaming sound.
The Buds themselves are teeny. If you use them for fitness, the corresponding Galaxy App will track your workout, run or walk via the Buds. Not that they are likely to ever drop out of your ears, but if you do lose one, or both, track it down with Find My Buds.
You can also get spoken notifications for any App you have on your smartdevice (providing the individual App allows it). I turned this off though, as it became really really annoying.
There are two major differences (three if you include size) between the predecessor, Icon X and the Galaxy Buds. Missing from the Buds is the builtin 4GB storage. While this would be handy for some who prefer to use the Buds on their own without a smartdevice, I have to admit that with my Icon X, I never used the internal storage, except for when initially reviewing them. So not a great loss.
The next huge advancement is that the Galaxy Buds will also wirelessly charge via their case. If you have a wireless smartphone charger at home, just place the Buds in their case and rest on the wireless charger.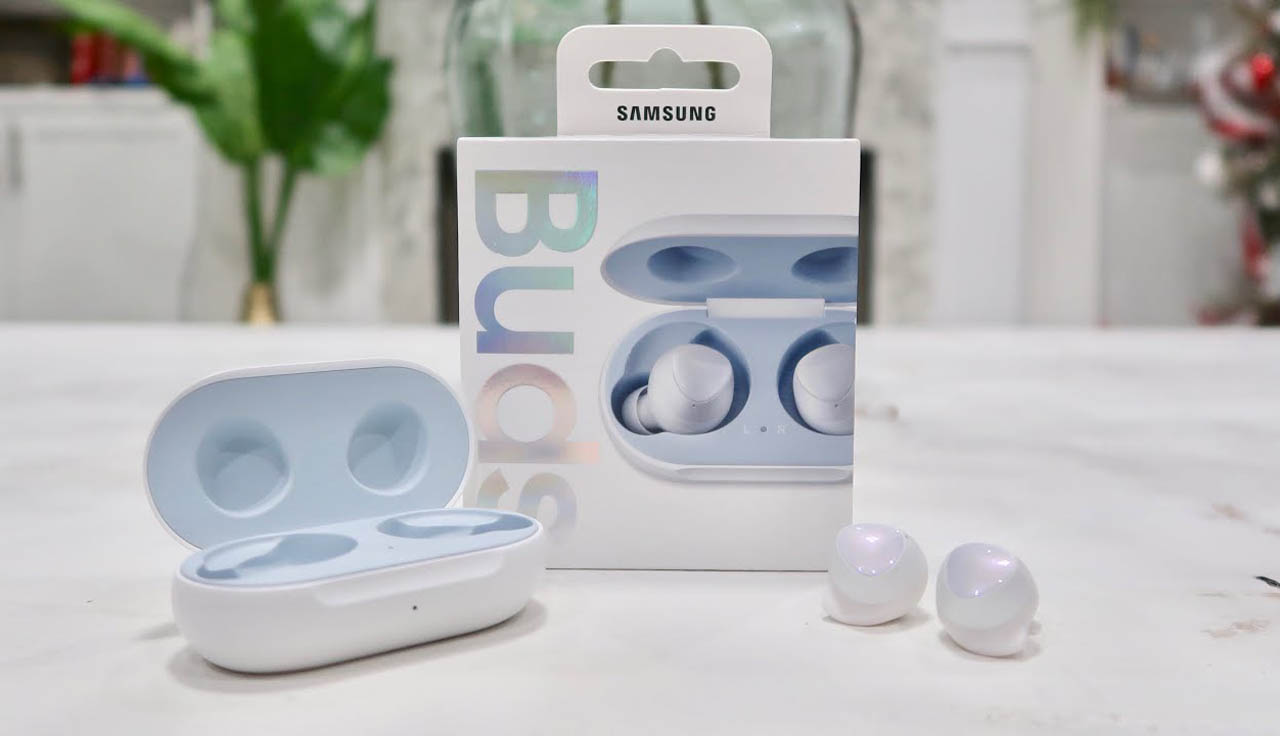 You can of course do this via the power feature on the Galaxy S10. As I don't have an S10 on hand I tried with my Huawei Mate 20 Pro which also offers the same feature – and yep they charge up and didn't dent the phones battery one bit.
Cabled a full charge from totally dead takes roughly 15 minutes, wireless took longer, around twice the amount of time at 30 – 40 minutes.
Galaxy Buds are small personal audio must haves from the future. Slimmed down, restyled, snug fitting and with the right tweaking, creates an audio experience close to wired headsets. For me they are near perfect.
Open the case, pop them in and go.