2008 saw the release of a romantic comedy film called Definitely, Maybe. While the film was easily forgettable, the nano wireless earbuds that Ryan Reynold's charater; Will Hayes used in one very short scene were not.
Completely wireless ear buds that he was using to listen to music on the street.
This had every music enthusiast and gadget geek in a frenzy as to whether these ear buds were the real deal and where could we get them.
Sadly, they were not real. They were a film prop. Until now…
Five years later (2013) an audio engineer from Sweden developed exactly these and released to the market in 2016 – fully Wireless Ear Buds. No cables only a portable charging cylinder.
The Earin Wireless buds are sleek and built for audiophiles such as myself with triple speaker engineering inside the 14.5 mm buds. The speaker cone (which goes in to your ear canal) is slightly tilted at the angle where wearing the Earins feels natural and comfortable. At only 35 grams per Earin bud, it's easy to forget that you are wearing them.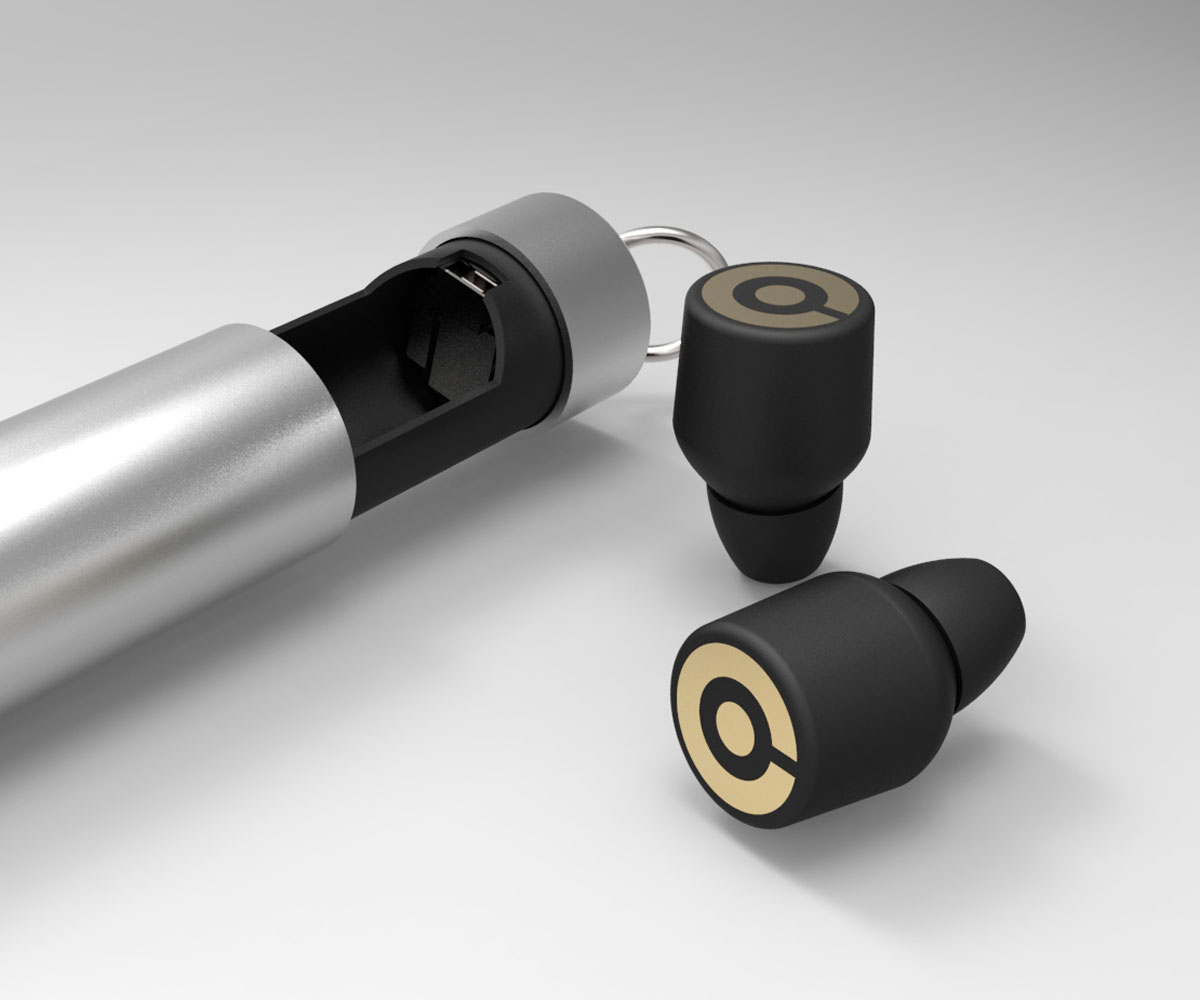 In the box are also a set of ear stabilizers. These surround the buds and fit into the mould of your ear to stop the buds working their way out as you jog or exercise.
The Earin's connect to both iOS and Android smartphones and have an accompanying App for both devices where you can customize your Earins including the pitch level (Android only) and Bass.
Each Earin bud connects to your Apple or Android device by way of Bluetooth. Now – this is where it gets a bit tricky.
There are almost no instructions that come with your Earin buds. They are designed to be plug and play from the box… but they aren't.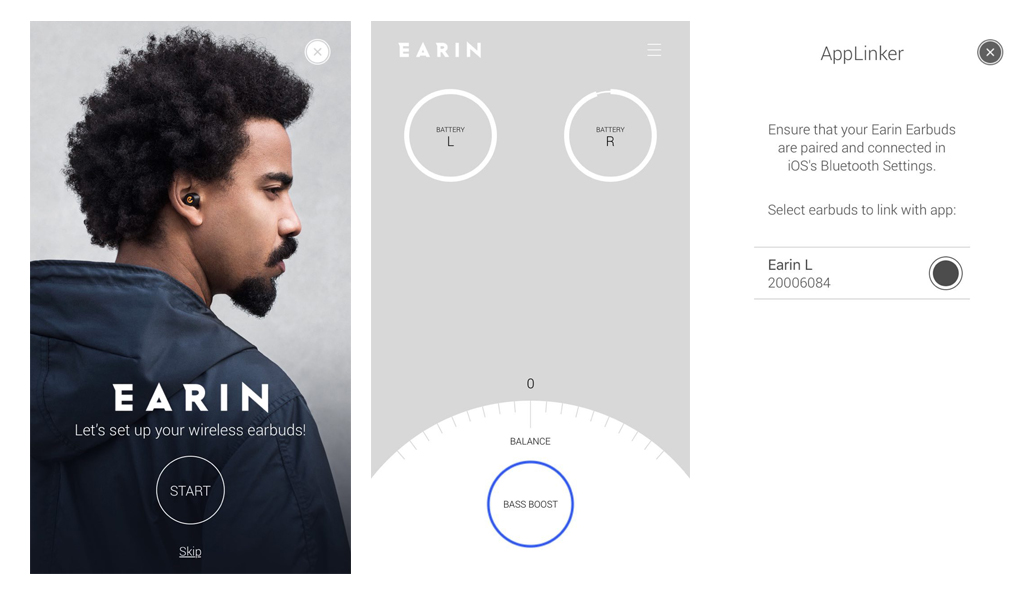 Upon first receiving a pair we began syncing up with an iPhone 6.
Each bud is labelled with an L and R (Left / Right). The L bud paired instantly, but the R one refused connection and kept turning off.
We imagined that while you can use the buds singularly if you want to, this was not the intended purpose of having a pair. Try as we might, and using the Official Earin App, both Earins refused to connect to iOS.
After around three hours of trying we gave up and moved on to Android.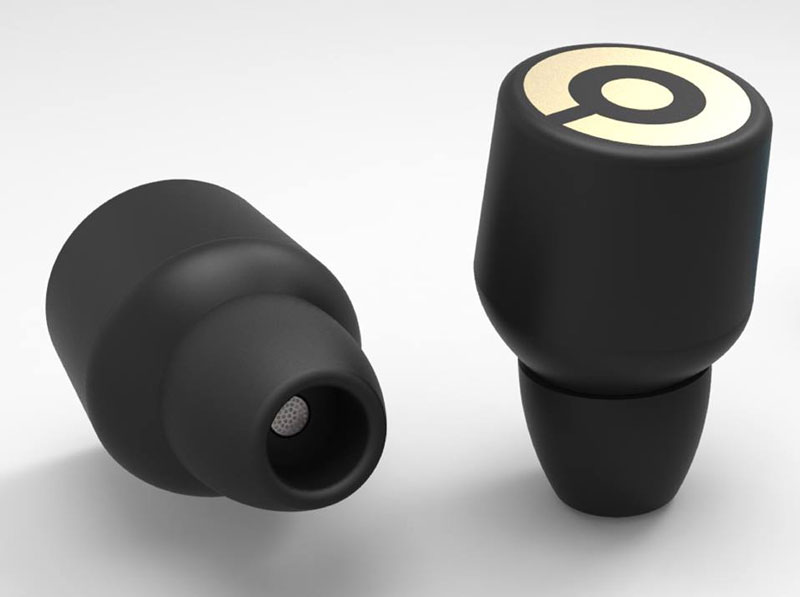 The Android Earin App looks and functions in exactly the same way as the Apple version, but Earin on Android lets you adjust the audio. Upon first beginning to pair with a Samsung Galaxy S7 we thought we were about to run in to the same issues as we had with the iPhone 6. Only the L Earin bud showed up and connected.
Try as we might we couldn't get the S7 to 'see' the R Earin bud. So, with a sigh and having spent 30 minutes trying to pair both Earin buds we decided to give the buds a run anyway.
To our (pleasant) surprise both Earin buds were working, although only one of them appeared to have paired. We later learned that the L bud is the dominant one and the Right one works off the Left.
With this in mind we went back to the iPhone 6 and tried it again but to no avail – we could ONLY get mono audio from the Left bud on iOS.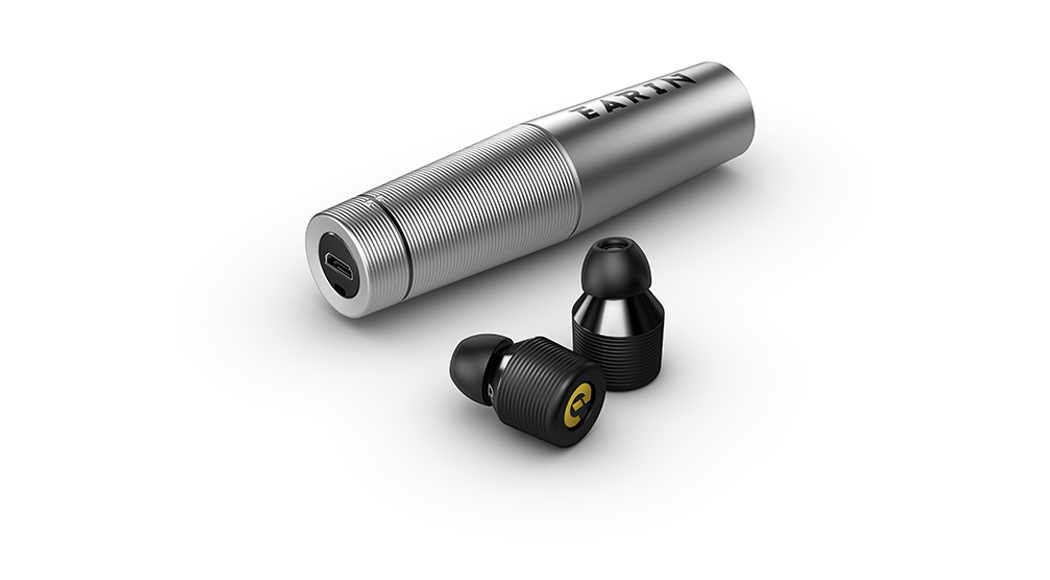 While all wireless devices (Bluetooth or otherwise) do take a bit of a set up we were a little disappointed at the duration Earins can take before you are up and running. The lack of instructions that come with the unit is also an oversight as not all consumers are tech savvy.
We also found that there could be alot of drops and disruptions in connection which when we compared to the Bluetooth Plantronics Back Beat Game we could only recall twice when there was a connection drop in many months of use. The Earins unfortunately experience a few drops every hour.
Earins also did not do too well outside. We found loss of connection to the extreme if it's a slightly windy day or your smart device is not close enough to the buds.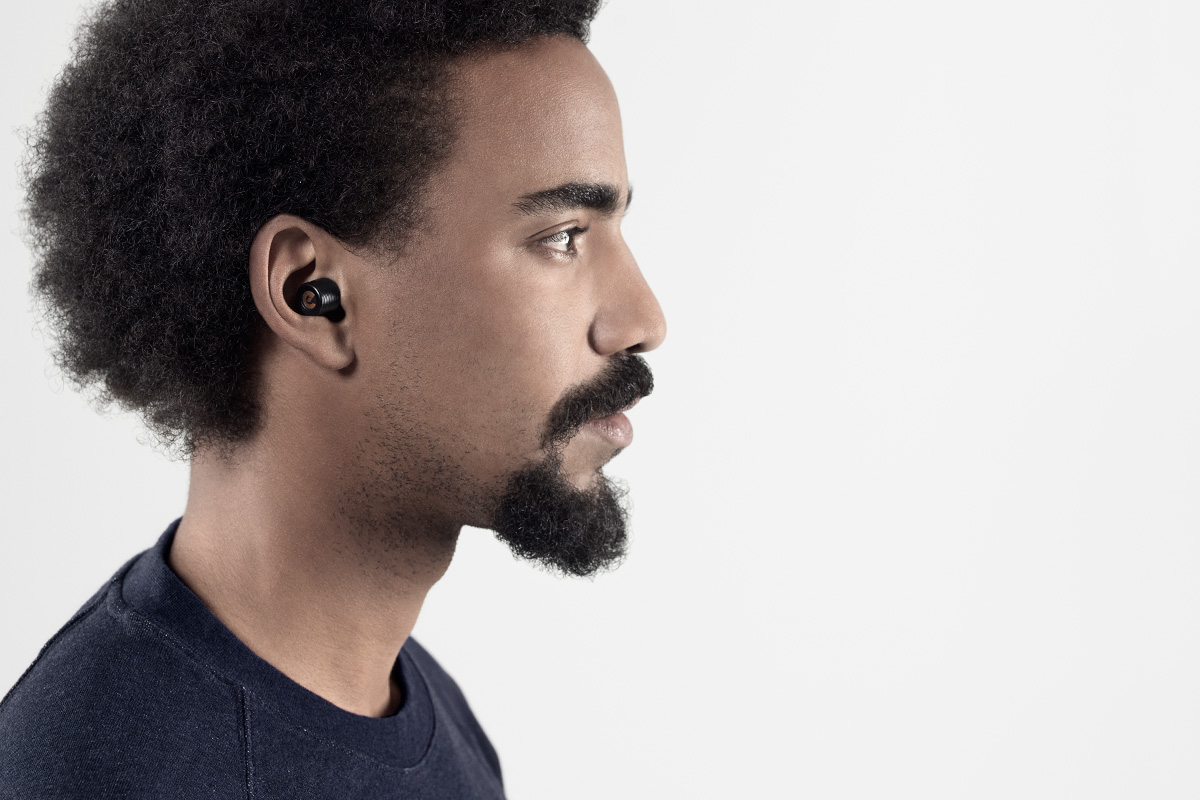 Putting all of this aside, once you have a successful connection to your smart device the audio is super clear, loud and totally immersive with its noise cancellation. And once paired with your smart device, they always remain paired.
The Earin buds can take rubber or foam tips. For the optimum usage Foam tips are a must.
The Earins also come with a charging tube. Pocket sized and stunningly laser finished the tube acts as a Dock where you slide it open, place your buds inside to charge. The portable tube can hold enough juice for three full charges of both Earin buds. The tube is also (of course) chargeable itself. The buds will give you around 3 hours of use before needing to charge.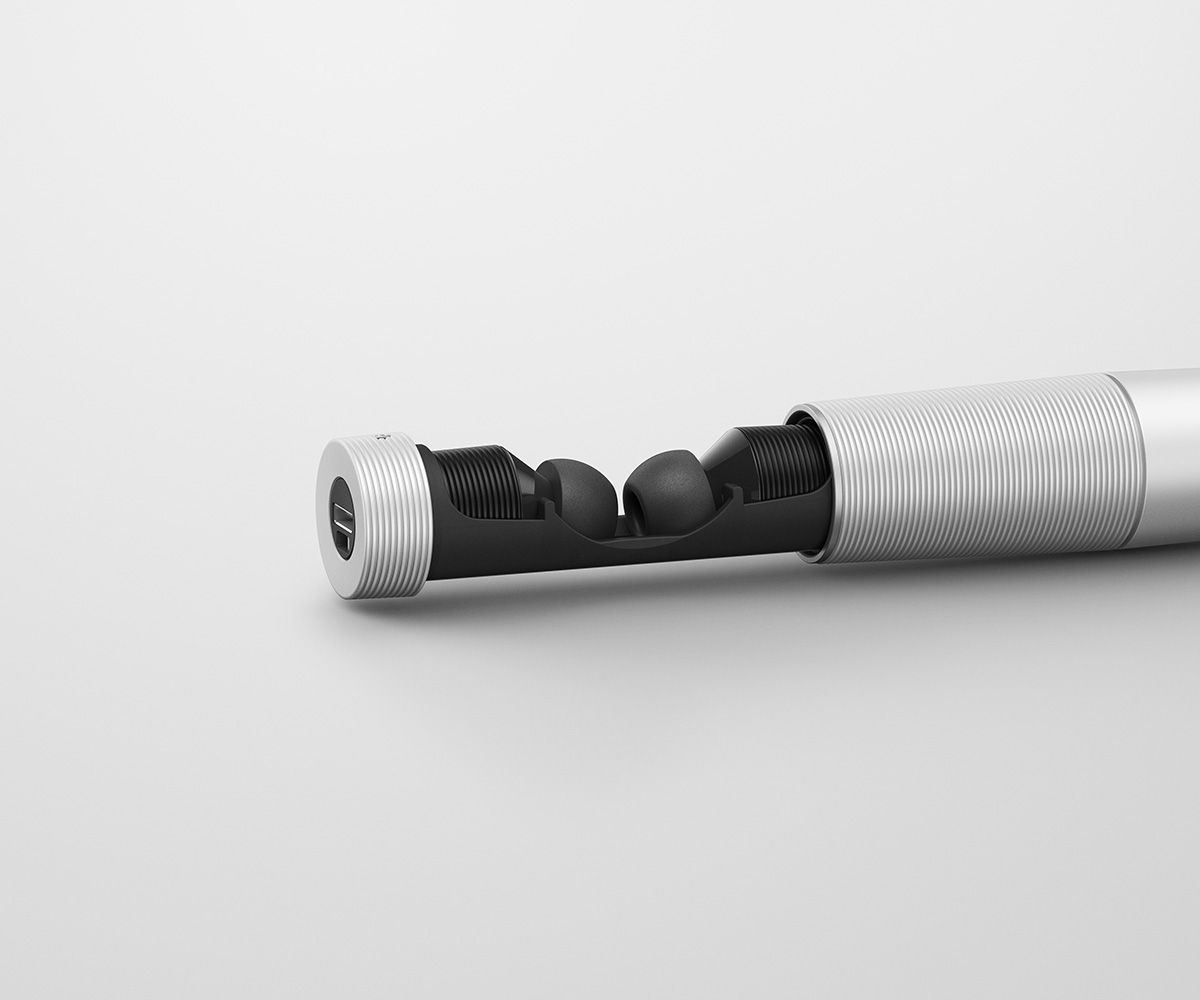 While I personally think that the technology still has a little way to go for stability and ease of use, Earins are an outstanding way to enjoy your personal audio and it is exactly what aficionados of high quality personal audio have been dreaming of at a reasonable price of $199.00 USD.
There is a lot of patience required when first setting these up (and a little bit of Googling aswell). The Official Earin website also has Troubleshooting steps and some Instructions, but for us in our tests it was more of a trial and error, hit and miss and then Bam! – connected.
So, let your ears experience the future and allow Earins to take you there.
Earin Wireless Air Buds Review