Lenovo go large with their entry in to smart homes.
At the same time of releasing the Lenovo Smart Clock the PC and laptop producer have also released a big and bold 7 inch (1024 x 600) desk or table top Google Assistant smart display.
Connecting up to your home WiFi Google Assistant is automatically good to go and integrate with any other smart home devices you may already have via the Google Home app.
Unlike the Smart Clock the Smart Display 7 is Chrome Cast ready and being that it has this large touch screen can play the likes of YouTube from your Android based smartdevice.
Receiving a unit to review I first placed by my bedside where I was able to stream from all manner of media apps aswell as, of course, Google Movies from the Android phone.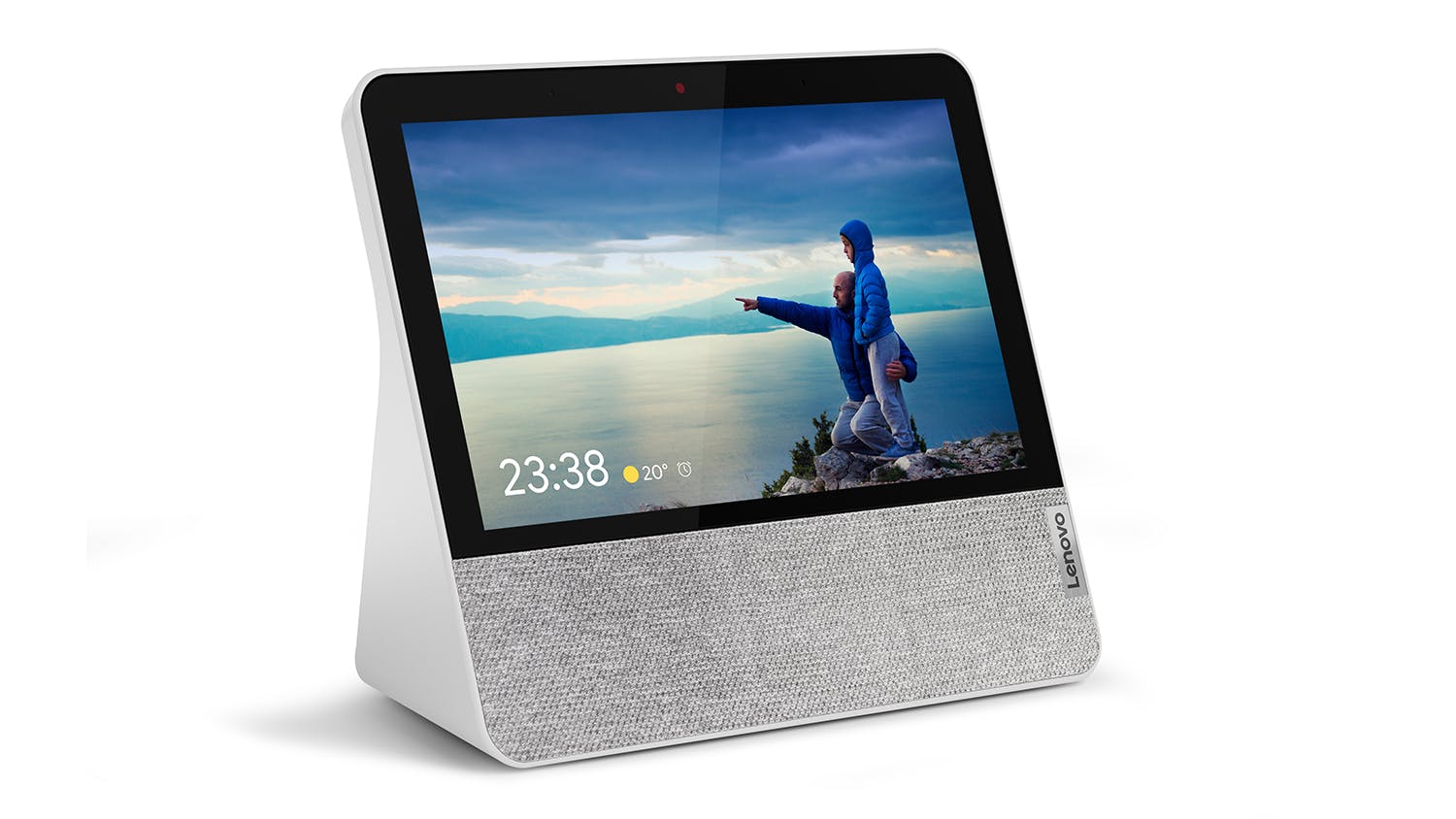 However the Lenovo Smart Display 7 is not necessarily an oversized bedside clock.
Place one in the kitchen and get recipes from Google search, or better yet watch how to's on YouTube.
Make video calls with Google Duo and the Smart Display 7's 2MP wide angle front camera – this was something I was keen to test.
For those that have an Android smartphone they are likely to have the Google Duo app within the Google suite. Finding any of my friends that use it though was tricky.
Nonetheless – after a bit of coaxing of friends – test video calls were underway.
The Lenovo Smart Display 7 is powered by a low to mid range mobile processor, MediaTek 8167S crunching data at 1.5 GHz with 2GB RAM to ensure that the Android Things operating system doesn't choke if you request too many things at once.
There's a few toggle buttons on the Smart Display 7. Close the camera lens, mute the mic and adjust volume.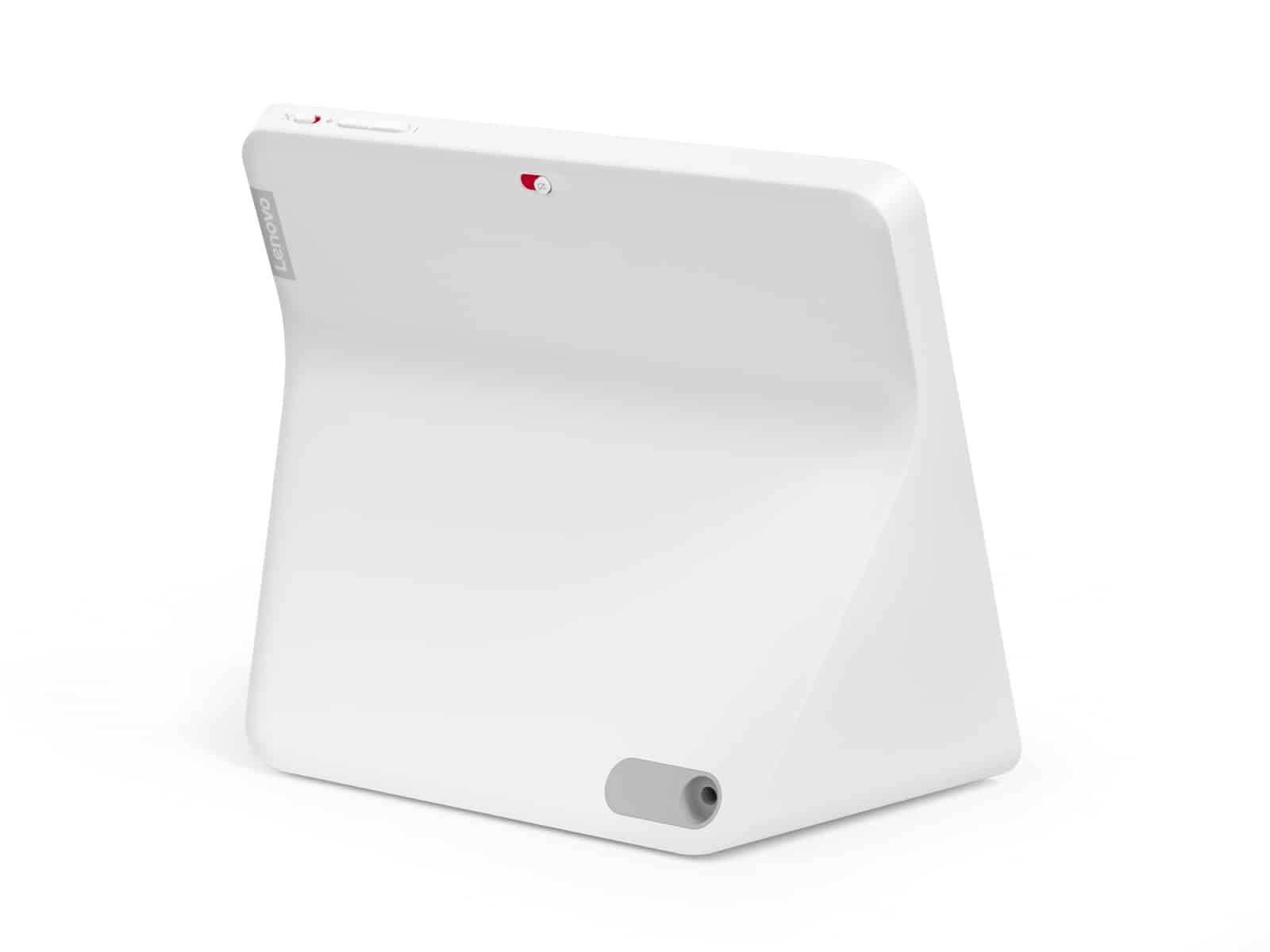 The Smart Display 7 will also stream your Spotify or Google Music and has a better sounding output than that of the Smart Clock we reviewed.
And, much like Lenovo's Smart Clock, the Smart Display 7 has an eco-friendly grey hemp made mesh to it's front to aesthetically integrate in to your home to hide in plain sight.
The Lenovo Smart Display 7 is a handy unit to have around.
Forgetful? No worries, the Smart Display 7 will remind you of your appointments – it will give you real time traffic and weather updates in the mornings and with the larger screen is easier to view the info from across the room.
Priced at just a bit over $200 NZD it's an excellent addition to any already setup smart home – or a valid investment if you're smart'ing your home for the first time.
Lenovo Smart Display 7 Review