If there was ever a time to keep one's health in check – it is this year.
2020 has seen a deadly epidemic spread around the global, infecting every nation and at the time of writing this, still is.
As we all scramble to keep ourselves safe, tech companies do their best to aide our wellbeing.
The only smartwatch manufacturer who has always had our best interests at their core is Fitbit.
Having just released their new range of Fitbit smartwatches for 2020, I received their new Fitbit Sense.
Fitbit smartwatches can connect to either Android or iOS (Apple).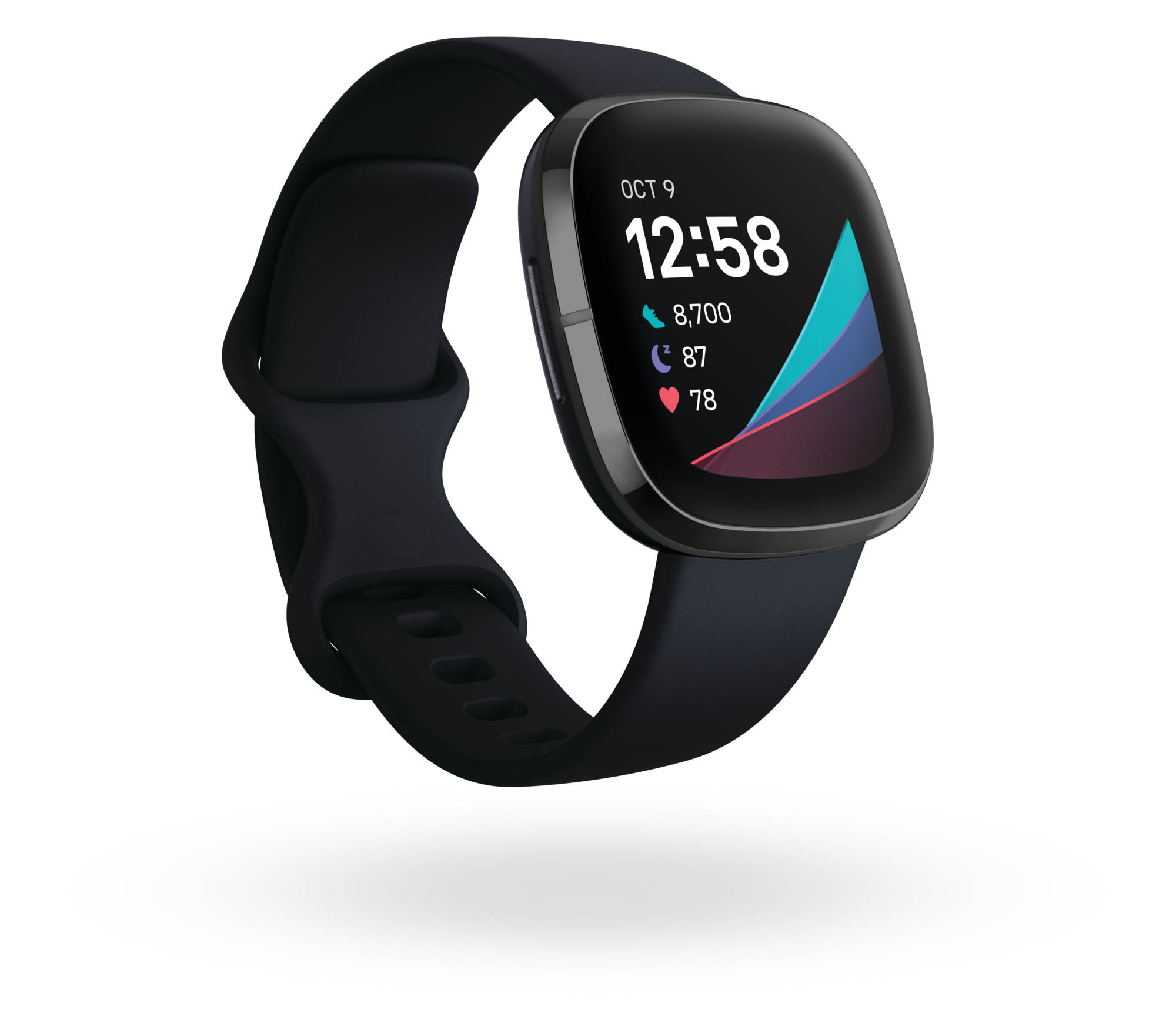 Android used to be the less restrictive between the two mobile OS' however Apple have improved after the last couple of years and using the Fitbit Sense on either was an almost similar experience.
Similar in size and shape, but slightly heavier than last years Fitbit Versa 2 the smartwatch is designed to be worn constantly.
The up to a week long battery ensures that it's got you in check when you're awake, when you're at work, when your exercising, resting and sleeping.
Once I charged up to full (which took a whole 10 minutes – yep flat to full in 10 minutes) the Fitbit Sense and me became as one.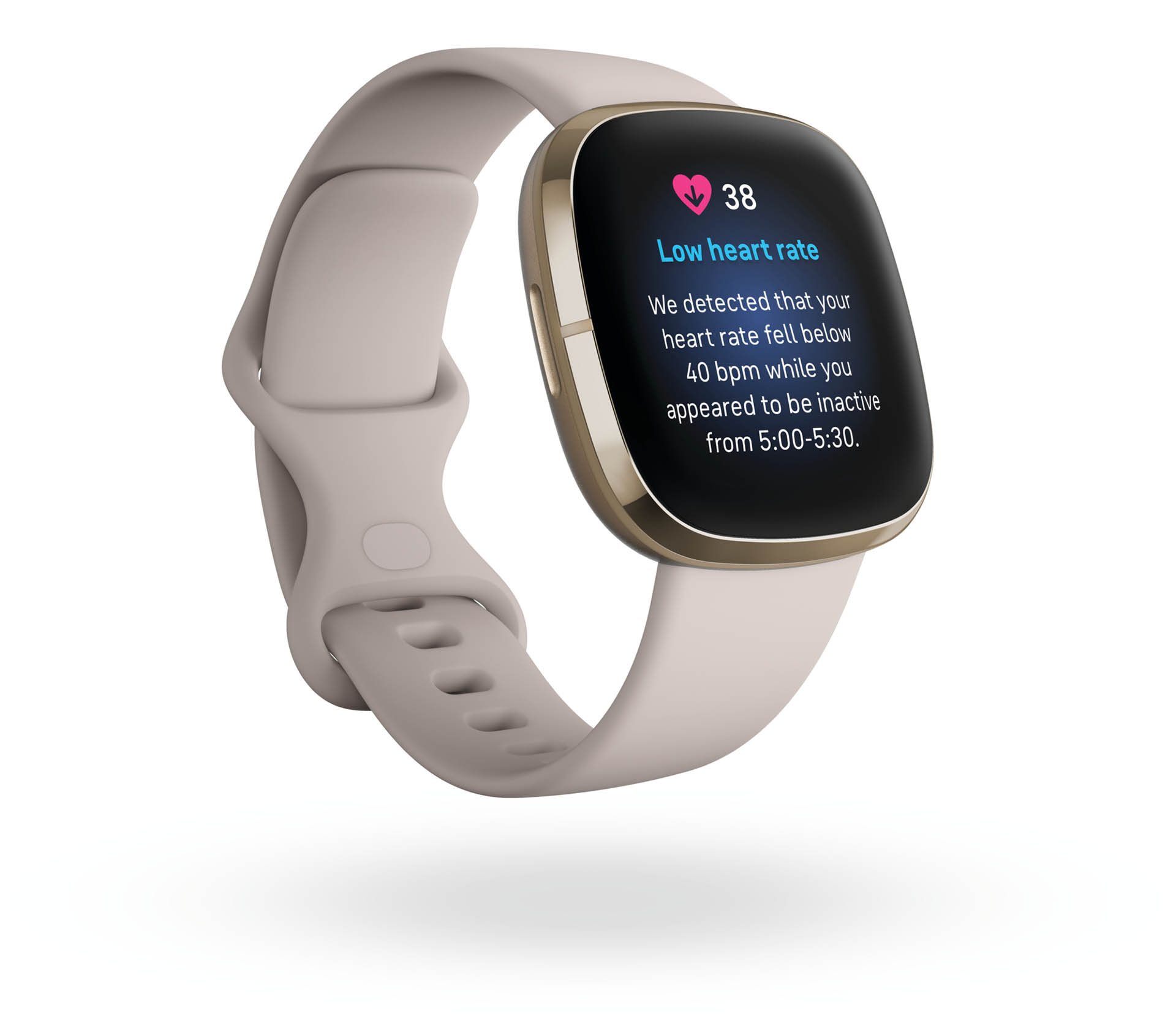 I was conscious that the battery had an approximate 7 day life. I suspected that with the amount of moving about from place to place that I do and the insane amount of notifications that I receive it may not be able to make that length of time before needing a charge up.
It did, actually it exceeded expectations. After one and a half weeks the Fitbit Sense's battery died.
Notifications came through as expected with SMS' appearing directly and other ones (such as emails) requiring me to swipe up to check.
The Fitbit Sense has a built-in mic. Here is where the Apple restrictions come in though. On Android I am able to speak in to the Sense, on iPhone I can answer the call but then need to grab my phone and speak to the caller there. Also on Android you can quick reply to messages – Apple says no to this.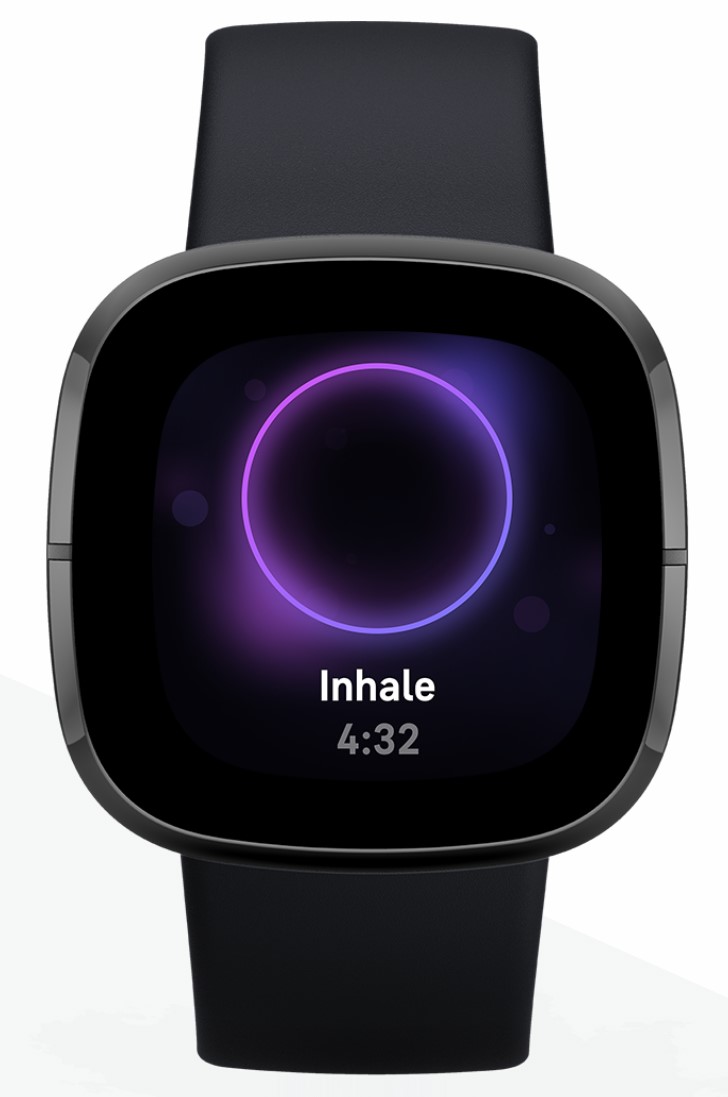 Fitbit smartwatches are designed to keep tabs on your inner health. The Fitbit Sense will check and alert if there's something not right with your heart bpm, it will keep tabs on your blood oxygen levels too and your breathing – in-fact this has been tweaked since the last Fitbit smartwatch releases for signs of Covid-19.
Aswell as all of this and a very in-depth sleep record which monitors your deep sleep time, R.E.M. to a granular level, the new Fitbit Sense will also monitor your skin temperature and stress levels via a on-wrist EDA Scan.
For the ladies, Fitbit Sense will track your menstrual cycles. To enact this you will need to record and log your cycle, then Fitbit sense app takes care of the rest and warns you when it your period is getting close, and irregularities and so on.
All of your vital stats are available from your wrist with swipe through menus. For a more detailed look and history, this is where you'll need to open the Fitbit app on your smartphone. This is also where you can customize your Fitbit Sense with a vast library of watch faces, mostly all free.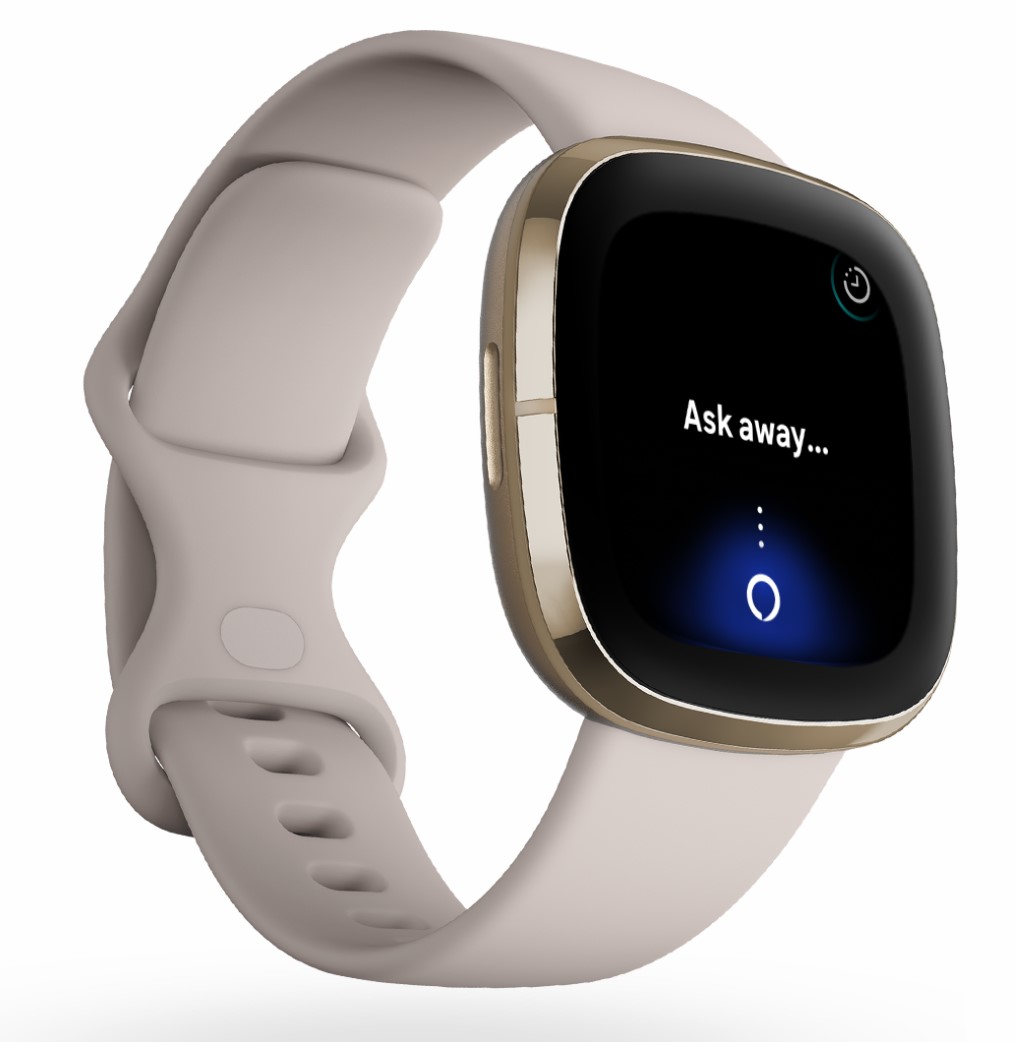 Fitbit Sense is also designed to work with Spotify. Rock out while you tune out and control your music from the smartwatch.
The Fitbit Sense comes with one month free trial of Fitbit Premium. This is a subscription service where user generated content for workouts, diet and more are shared and accessible to all that have a subscription.
Without the subscription you can create your own goals and exercise regimes as you wish – including swimming as the Fitbit Sense is up to 50 meters water resistant (not salt water).
For those of us who have smarthomes with Google or Alexa, keep tabs on your favourite personal A.I. assistant on the go as Fitbit Sense is both Google Assistant and Alexa compatible.
Fitbit smartwatches are the only wearable that is solely focused on your personal health. It's no addition as we see with others, the usual functionality of a smartwatch is the addition to their wearables where health and wellbeing takes prime place.
If you workout, if you have health conditions, or just want to keep track of your own personal wellbeing Fitbit Sense is the obvious choice.
Fitbit Sense is like having a personal medical, fitness coach and well being instructor with you at all times.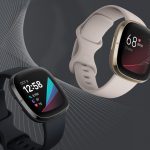 Fitbit Sense Smartwatch Review