Audio pioneers since 1927, JBL have been one of the top shelf personal audio brands for nearly a century.
This history and adaption to new technologies comes through each and every product that they produce.
And in such a crowded market they still maintain their reputation as one of the more premium in the field, continually improving their product line each year upon the last. They seem to never falter.
The smaller form factor mid range bluetooth and wired 600BT NC over head headphones have recently released and we got to briefly try out a set.
Mid sized these budgetly priced foldable headphones wrap tightly over your head with the strong reinforced adjustable band.
With over head headsets, and for those on the go, comfort for long term wear is paramount. Too heavy and they are likely to cause either a headache or neck fatigue after a while. Too light and they feel too cheap and for the most part wont clasp on to your ears properly.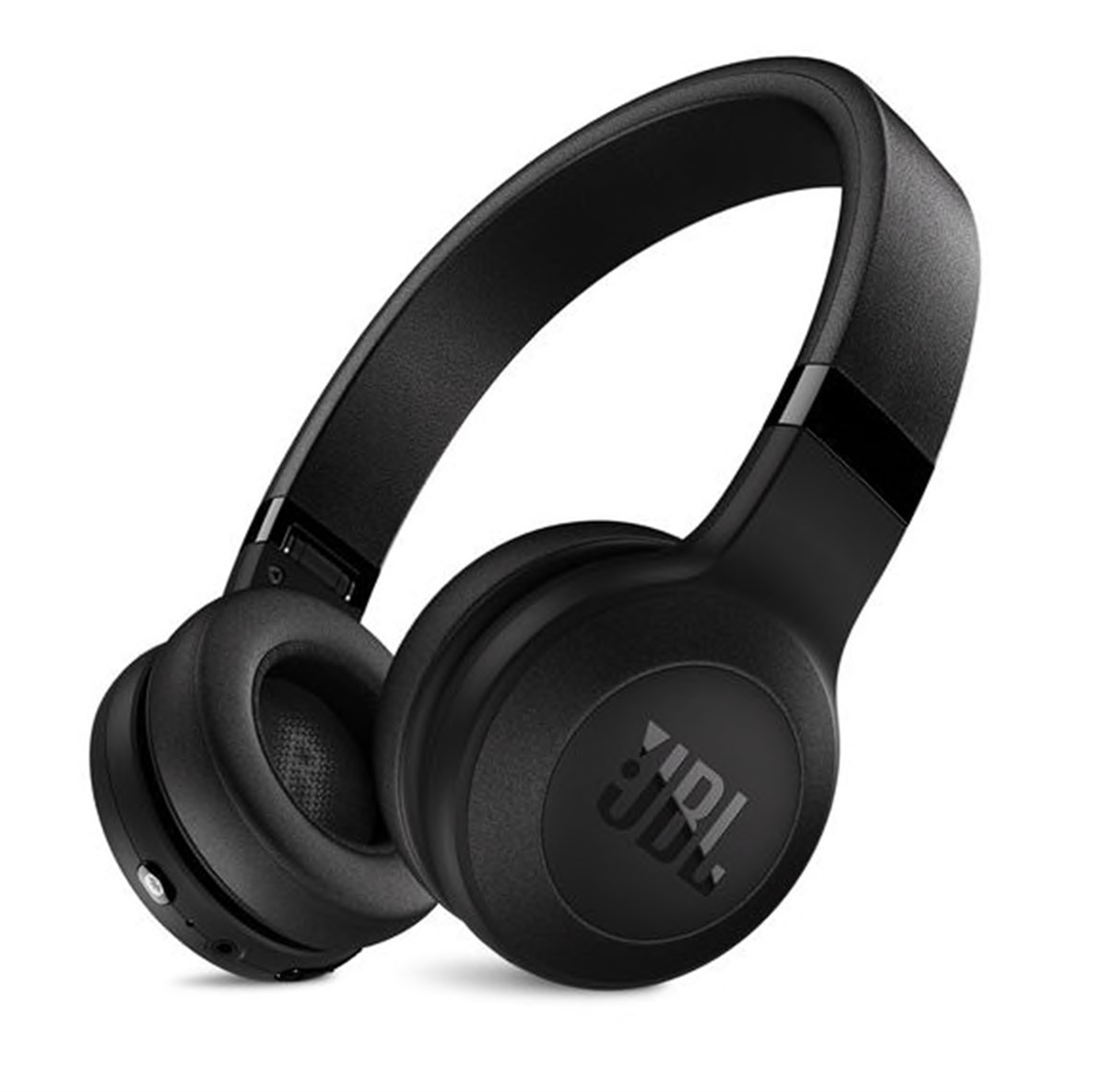 The JBL 600BT NC's are just right. The padded ear cushions create an almost gapless fit to your ears without too much tightness. The noise canceling works perfectly, if you find yourself in a noisy environment, such as public transport or screaming kids at home (or a nagging partner) put these babies on and you're in audio nirvana.
A good way to test whether a set of over head headphones are going to block out enough environmental noise is to place them on, fit them properly without playing audio through them. Sure, any headset is going to muffle external noise, but is the noise actually almost blocked out. I usually try this when reviewing over head sets – the JBL 600BT NC's blocked out around 90% of any external interference. I am impressed.
Being wireless, you can sync these up to your desired audio source via bluetooth and this will give you around 12 hours of continuous use on a full charge. They do come with a cable (2.5mm to 3.5mm) incase you take them away with you and forget to charge them beforehand.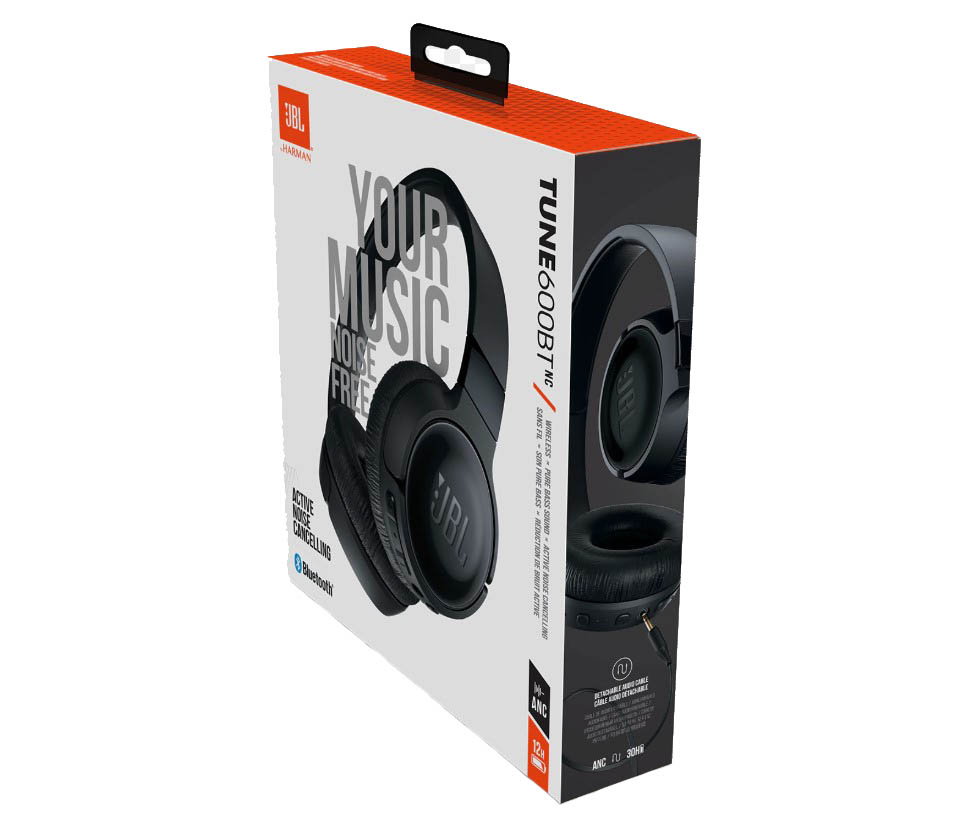 Charging time from completely flat is around one to one and a half hours.
The JBL 600BT NC's also boast a Pure Bass frequency boost. I am on the fence on this.
Sure the audio was top notch via PC, Android smartphone (Note9) and iPad. Crystal clear and extreme instrumental and vocal detail with music. The bass did not pump or rumble out, but it was enough to work accordingly with the acoustics.
There is also the added bonus of handsfree calling with audio controls on the
I compared the JBL 600BT NC's to my much loved Bowers and Wilkins P3 headphones, which are around the same price mark as these JBL's and were supplied from B&W last year. While fully surprised with both the build and audio quality from the JBL 600B TNCs, they didn't quite out-do the P3's in audio supremacy.
Still, if you have seen the 600BT NC in stores and are looking for a wireless headset that can also offer up cabled in the case of an emergency or super long travel, you shouldn't go passed these. Value for money.