HP Victus, a relatively new sub brand from HP, known in PC gaming for their OMEN series of laptops and monitors
A generally lower cost series of gaming laptops that to a point still pack a playable punch.
Looking super sleek in black with minimal branding HP sent over one of their 15.6 inch models to test out.
On first look the HP Victus 15.6″ is stealthy and slim enough, although heavier than I thought it would be.
With the HP Victus you get ports on either side, x1 USB-C, Display, HDMI, Ethernet, x1 USB-A, headphone / mic and of course power.
The AC plug is proprietary, no universal USB-C powering here. The Victus' keyboard missed out on RGB lighting, but does have a full size key array, white backlighting and comfy to use.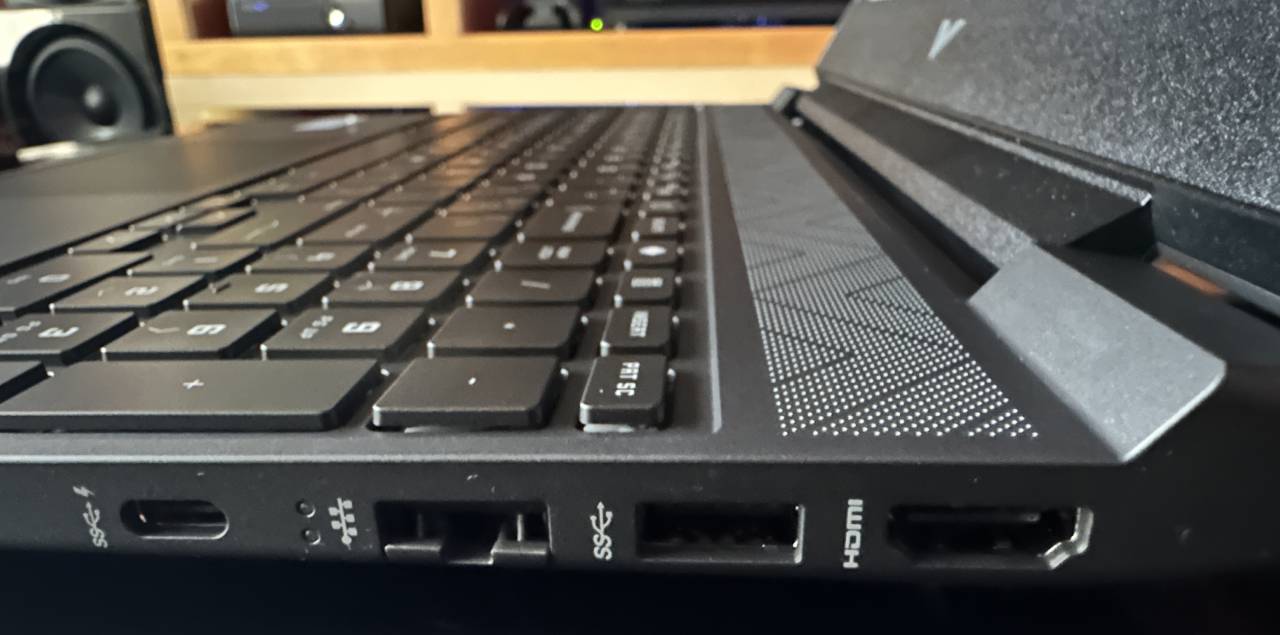 The HP Victus 15.6″ is ultimately juiced up with AMD.
The review model was equipped with a 512GB SSD, 16GB RAM and powered by a AMD Ryzen 7 processor.
Your graphics has an onboard AMD Radeon RX 6500M, which for most games is sufficient.
As a daily driver, the HP Victus 15.6 inch is more than adequate, whether it's media / game streaming or content creating it holds up exceedingly well.
Rendering 3D graphics or outputting an 8K video in Premier the Victus cruised along cool and calm.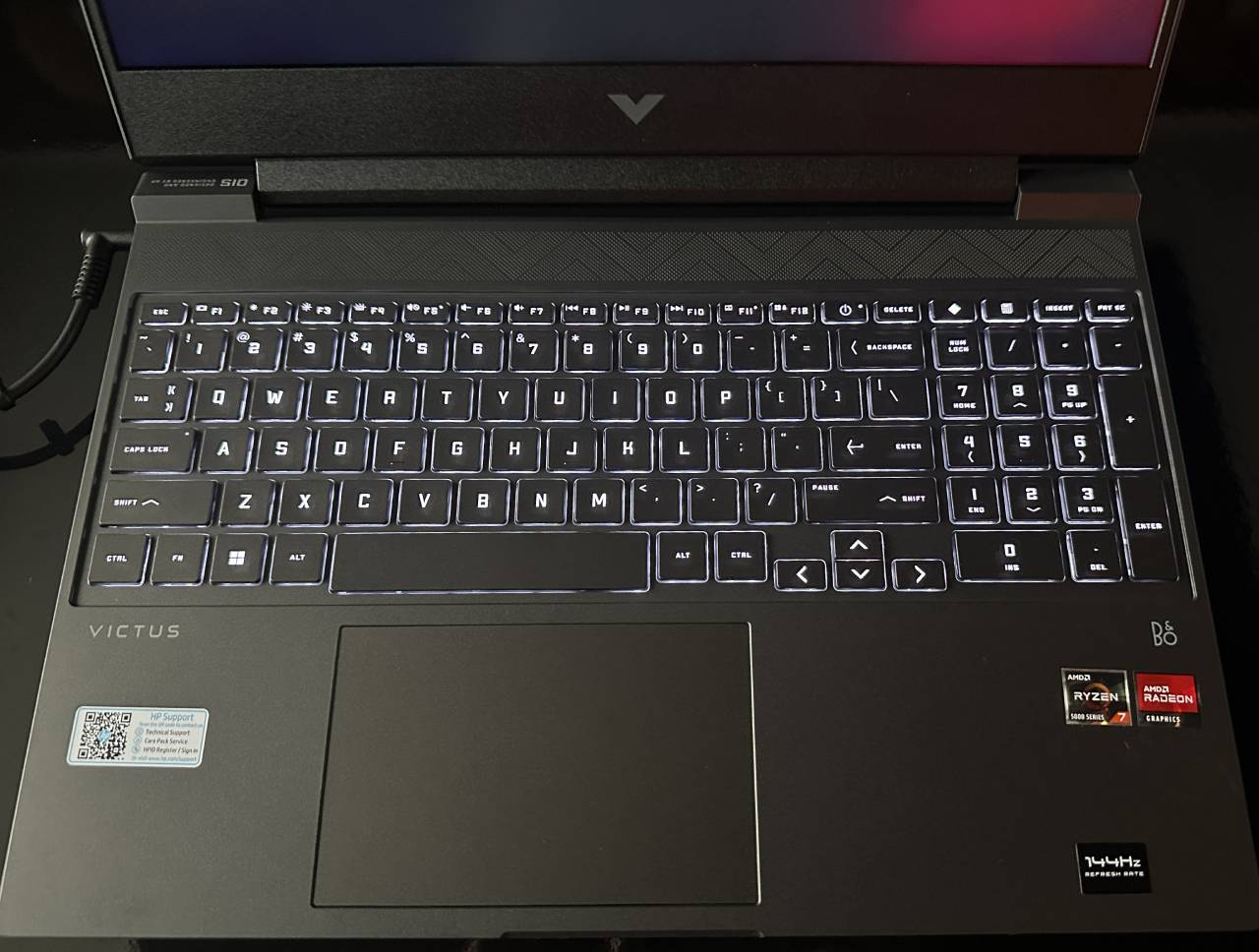 But it's gaming where this laptop is slated for by HP.
For the most part it did well.
Cloud gaming on Xbox Pass and games like Fortnite and PUBG had no issues at all, and this was expected as there should be little processing required.
Older but still so playable titles such as Borderlands 3, Witcher: Wild Hunt all ran at full steam with nothing needed to be toned down.
However, God of War, The Last of Us Part 1 and Star Wars: Jedi Survivor did not fare so well.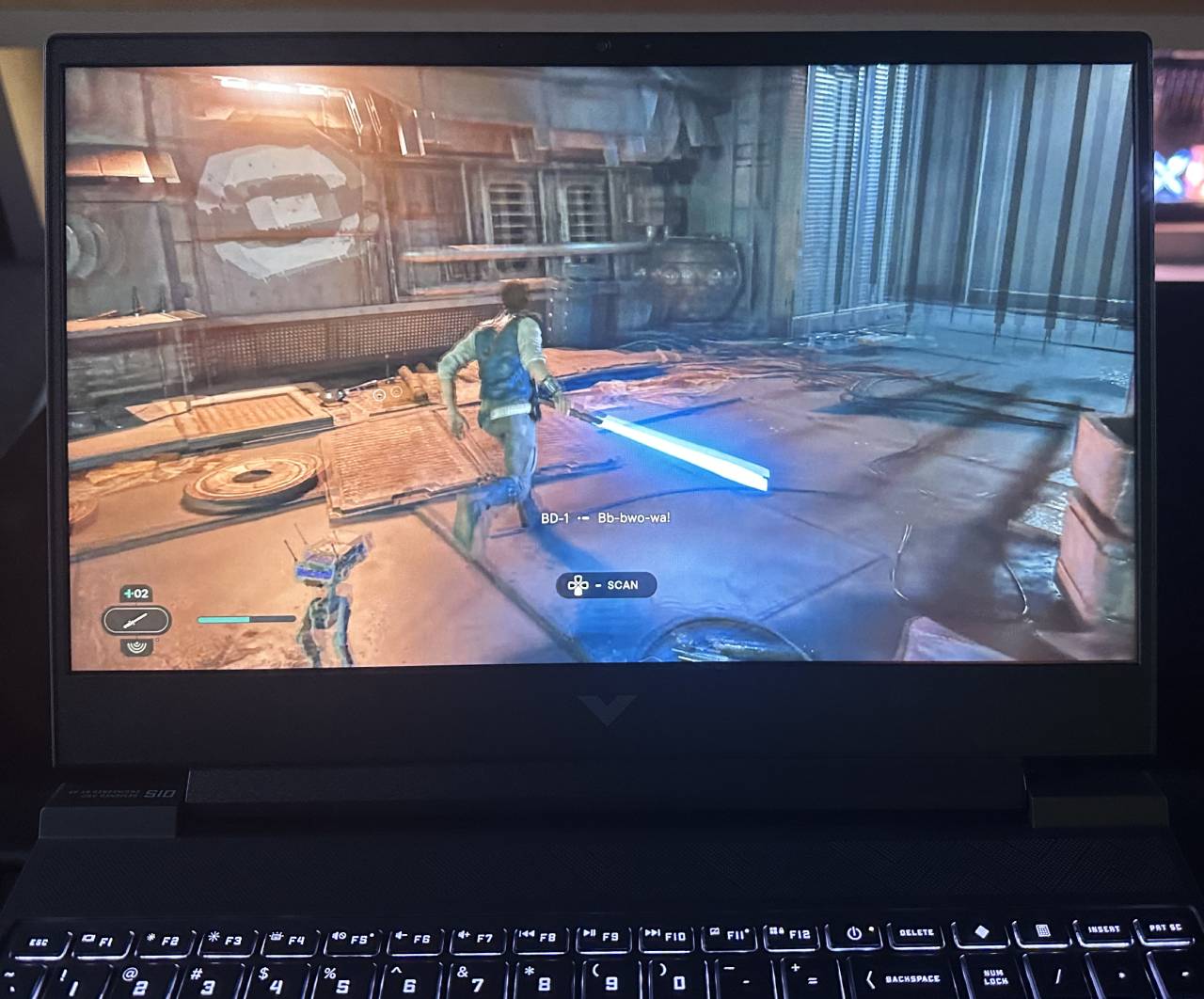 God of War needed to have nearly all graphic settings toned down and both The Last of Us and Jedi Survivor stuttered along to a frustratingly unplayable session with all settings turned down or off where it was possible.
There was also a heat issue with the latter games. Being a test kit I didn't want to over-heat the unit, so it was best to exit out once it was established that the titles weren't playing so well.
The HP Victus does have potential, it's at a lower price tag than HP's OMEN series, however there's definitely room for improvement if you're wanting an all rounder gaming laptop.
But for lighter, cloud based gaming the Victus has got the goods.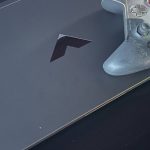 HP Victus Laptop Review
Device details
Released: 2022
Device Name: HP Victus 15.6
Chipset: AMD Ryzen
Graphics: AMD Radeon 5600M
Memory: 16 GB
Internal Storage: 512 GB