Google are most definitely in the hardware realm, not just for home based smart assistants but also your home's security.
Both indoors and out.
Previously I've covered off reviews for their Google Nest Cam and Doorbell all within their wider Nest range.
Now, over this summer break you can light'em up and from your holiday bach, tropical getaway, literally anywhere you've disappeared to and monitor your immediate outdoors at home during the day and night.
The Google Nest Cam with Floodlight is exactly what it's namesake says it is.
Two decently sized floodlights flick on when it's dark at the first sense of motion splashing vibrant white light across any area it's set up in, nice and clear for the Google Nest Cam to begin recording.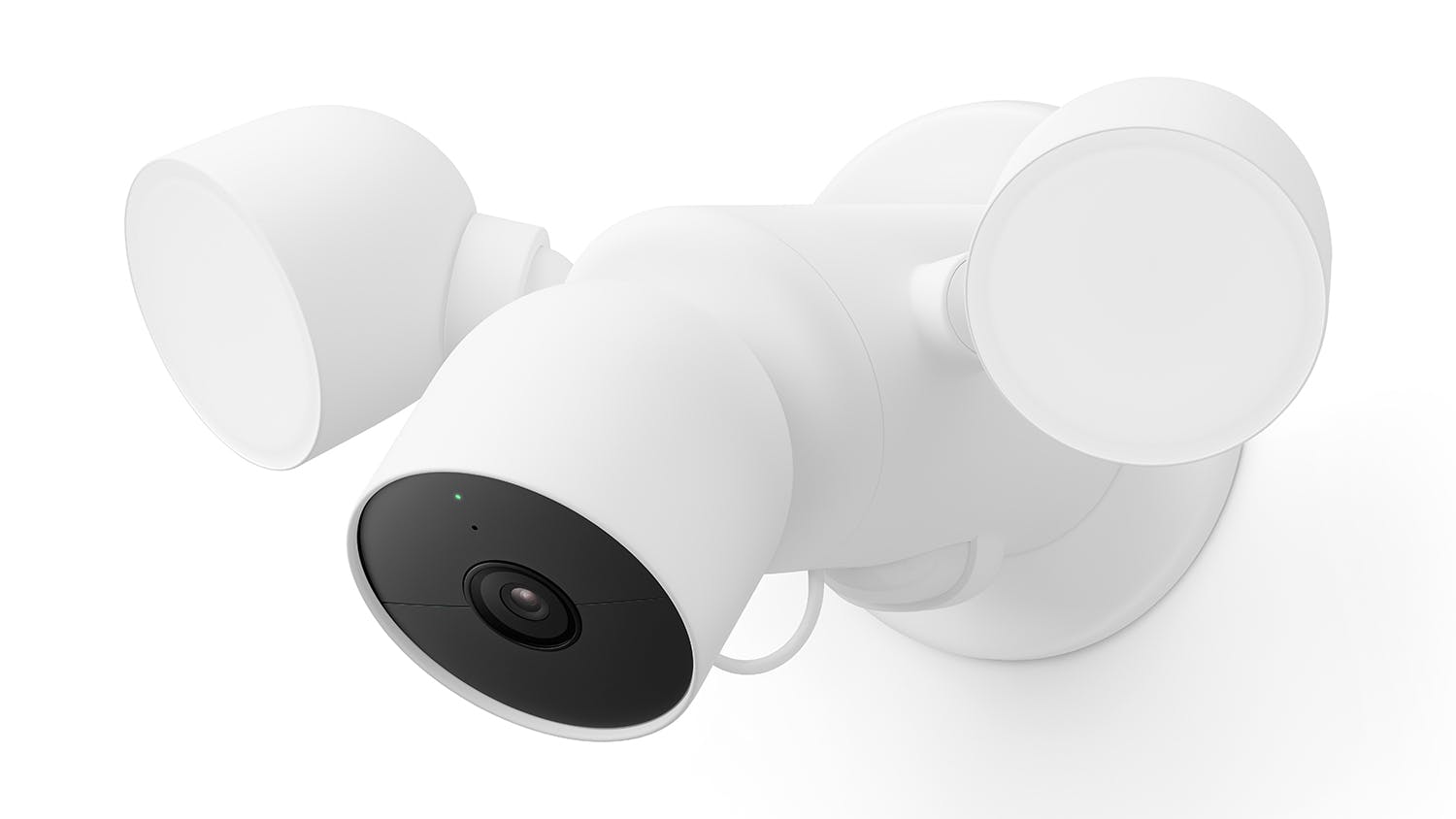 The camera itself is a 2MP lens with 130° diagonal field of view. You can zoom in up to 6x but you will lose a bit of resolution. Speaking of the lens captures video at 1080p / 30 FPS. Night time recordings are in HDR.
The unit has a sensor where the lights will only flick on when daylight is dim or dark – you can use the Nest Cam during the day for security as you would at night with the added floodlights.
Being that the floodlights are massively super bright the Google Nest Cam with Floodlight is a wired device.
Makes sense. The floodlights would likely drain any camera battery real quick.
Being wired means that there is a need to connect up to your mains power. Google supply all you need in the box to do this – but I wouldn't recommend trying it yourself. Get a professional in.
If you do not want to get an electrician in to wire up there is an outdoor A/C adaptor available (sold separately).
Initial set up and viewing whether live or past recordings from your recent timeline are done via the Google Home app (Android / iOS).
This is where it gets a little interesting.
The duration that video's are stored in the cloud is only 3 hours. Too short in my opinion.
You'd likely wake up in the morning to alerts that there was movement captured but find no recordings due to the captures having been done over 3 hours ago. This happened to me.
Google's solution to this is to opt in for a paid subscription. The annually chargeable fee basically nets you way longer timings. So you can keep, store and go back to past recordings from ages ago.
So, how is the Google Nest Cam with Floodlight? Does it pick up everything?
It sure does. And it's smart enough to know what is a cat and what is a human.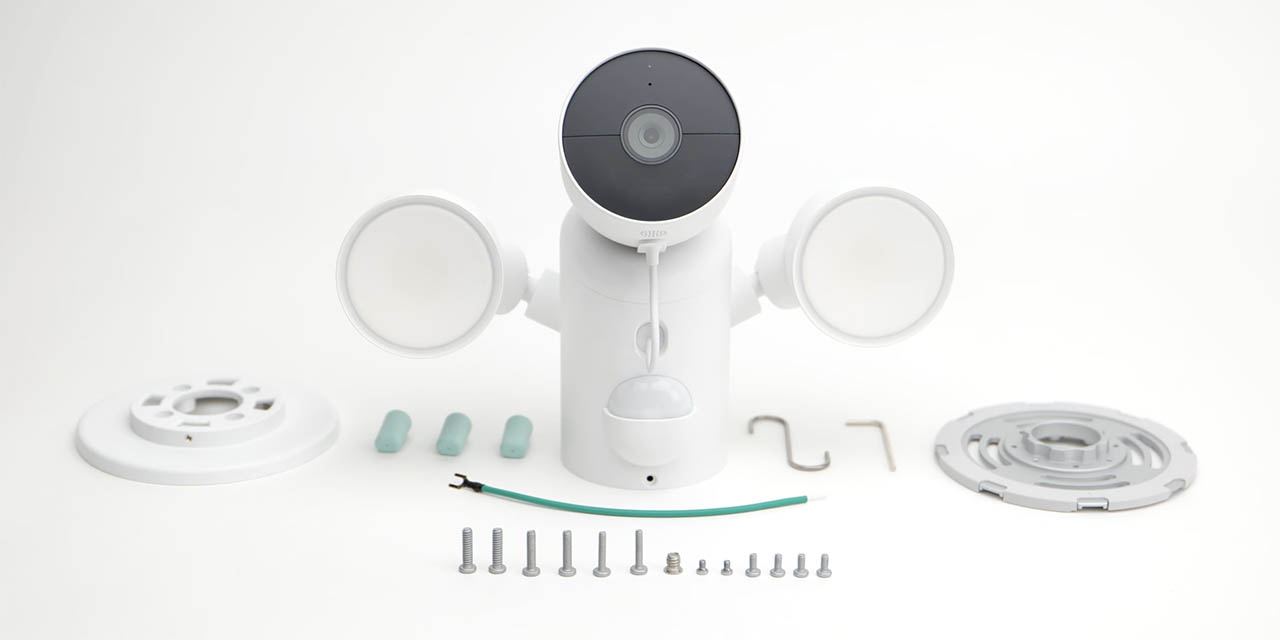 I'd been using an Arlo camera outside until this review unit arrived.
With the Arlo camera I had a mega library of neighbourhood cats and their nocturnal prowling around my front door every morning when I woke up.
No such waste of recording time with the Google Nest Cam with Floodlight. No cat entertainment.
The floodlighting is superb, brighter than daylight in the darkest of dark areas, all done by multiple LEDs built in to the device.
I do recommend setting your zone correctly too when you first set up the Google Nest Cam with Floodlight. This may take a bit of tweaking over a series of days, so that, you know, you're not inadvertently spying on your neighbours coming in and out.
With a pricing tier similar to other manufacturers the Google Nest Cam with Floodlight offers up superb and detailed recordings with the added bonus of dual floodlights any nefarious baddies that may be lurking about are snapped in full living colour.
If you have other Nest devices in your home the Nest Cam will seamlessly integrate with those. This said you can use the Cam with the likes of Amazon Alexa too.
So when you're home or when you're away keep the lights on where it matters most and keep your spaces safe and secure real easy with Google's Nest cams.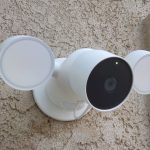 Google Nest Cam w. Floodlight Review