Ever since LG graced all productivity enthusiasts with the first ever edition of an Ultrawide monitor in 2014, Samsung has opened it's arms to the market and constantly come at full force.
Their 2017 launch of the CF791 WQHD is no exception, boasting strong performance, features, and design with any downsides hard to find in most cases.
34 inches is still quite a size that most gamers are trying to get used, and for the next year most likely won't, but that hasn't stopped South Korean firm Samsung from pulling out another banger in their fantastic range of curved monitors and televisions. With a whopping 30 degrees of curve, the 100Hz behemoth will dominate any desk with ease, and commands a presence with even the most colourful of setups.
The perfect purchase of productivity with the intention of either being a single extremely wide screen or the replacement for dual screens that can connect easily with most accepted video formats, although you are left wanting for a USB-C connection.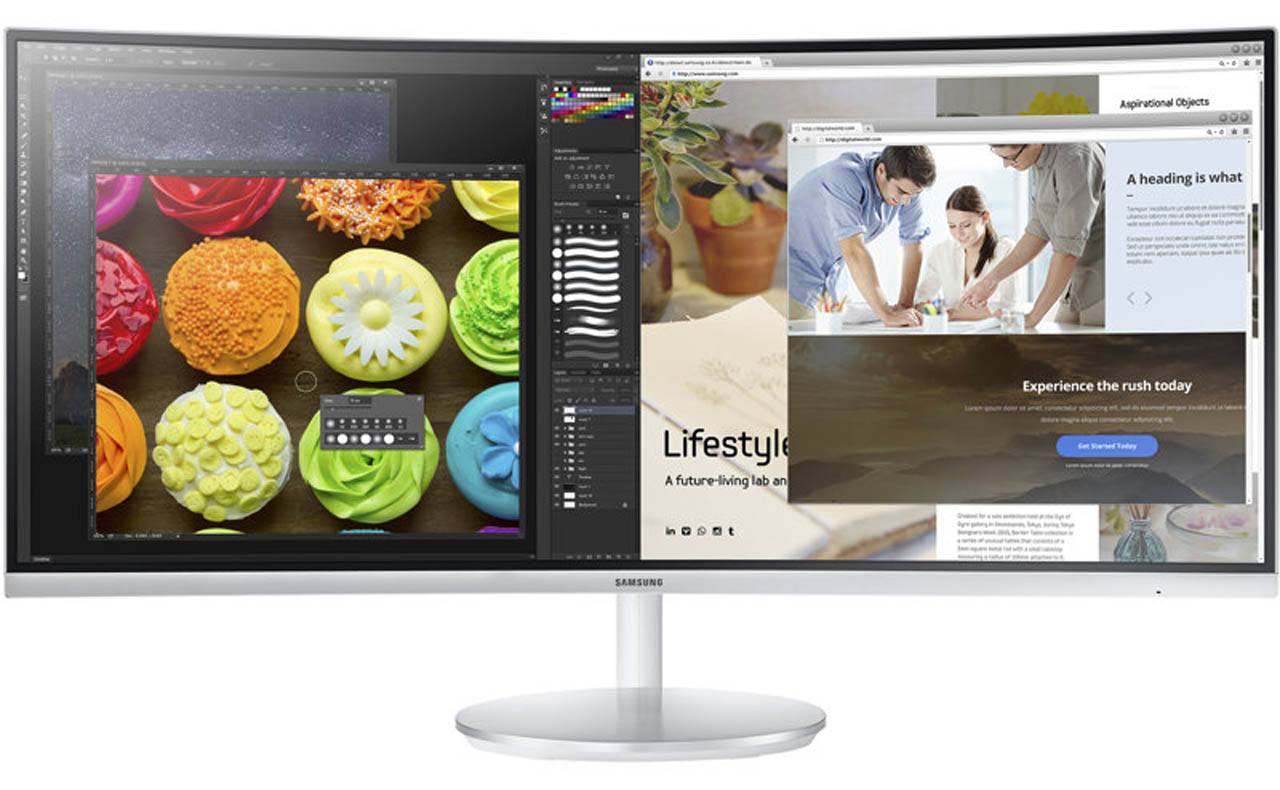 Although a bit pricey coming in at a retail of $799 NZD MSRRP, Samsung has once again delivered another flagship product in this monitor. Across my use in broadcasting, photo / video editing, office work, and an attempt at gaming, I was constantly blown away by the vivid colours and eternally surprising 100hz refresh rate. How Samsung managed to create such a behemoth of a monitor at that refresh rate will forever stun me.
However, the CF791 is not all butterflies and rainbows.
It has a limited IO and restricted stand will leave many looking for more. At this stage, it should be a guarantee that flagship technology features USB-C ability, and this monitor forced my laptop into a dongle setup that would be better off being avoided. As more and more lightweight top of the line tech becomes the norm, it's a disappointment that Samsung isn't spreading the love to us USB-C enthusiasts.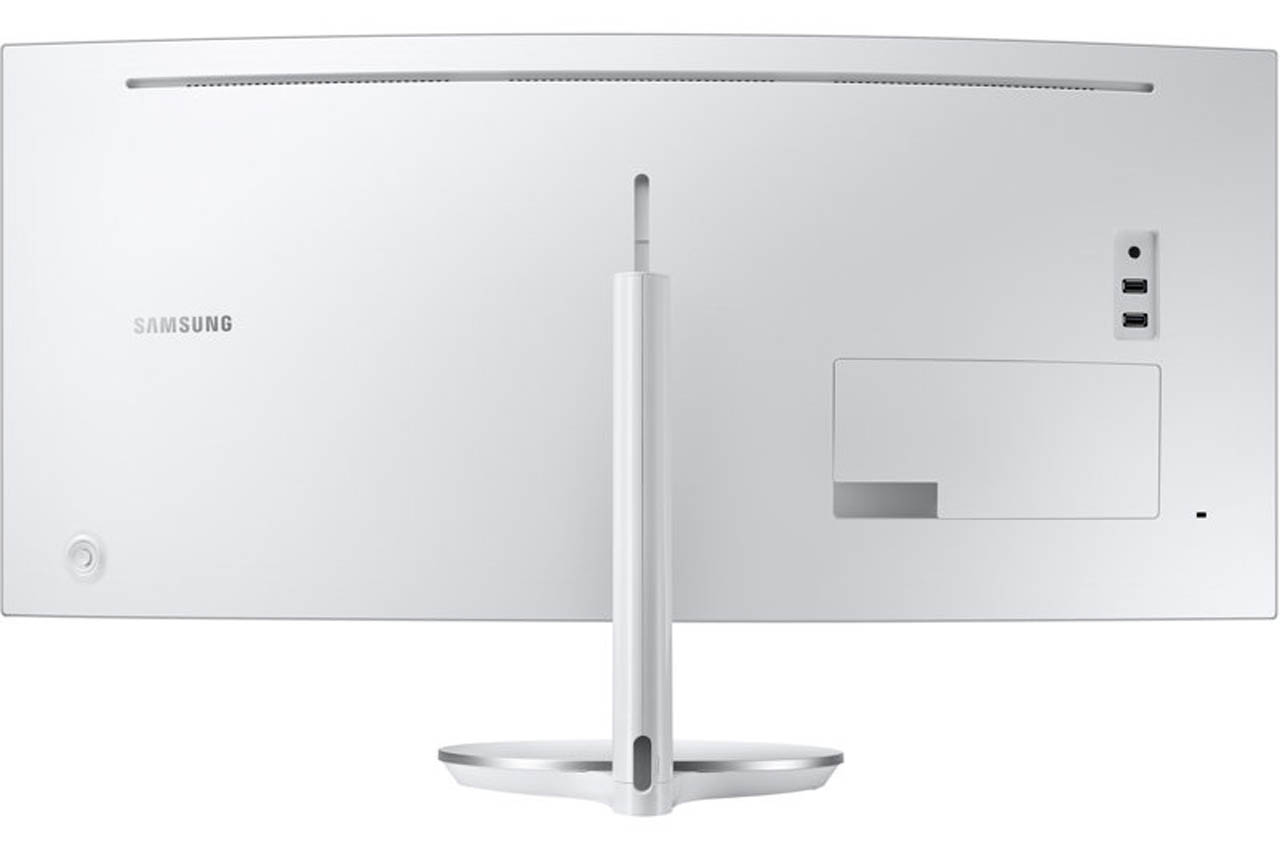 In saying that, it is without a doubt Samsung has created a great product. And although I am yet to buy one of these monitors as gaming devices, their place on a productive work desk has been all but solidified in my mind. I am excited at the prospect of seeing Samsung's next move in this space, as their television and mobile device screens become a worldwide standard and continue to break barriers.
Do yourself a favour and get one of these CF791's, unless of course you're stuck like me on an HP Spectre with your USB-C ports.
*NOTE: In this review, I compared the experience of the CF791 to my personal use of my LG 34UC99-W. Both devices were used and directly compared in both a single and multi (4 monitor) display setup. Feel free to reach out to me on Twitter @SheepOCE if you would like to see my full setup details.
[rns_reactions]
Samsung CF791 Curved Widescreen Monitor Review