NETGEAR has just announced to us here at STG the latest version of the ReadyNAS operating system — the innovative ReadyNAS OS 6.7 — safeguarding data through five levels of unrivaled defense, ReadyCLOUD flexible file sharing, and ReadyDR block-level backup and disaster recovery.  Concurrent with the roll out of the powerful new capabilities of the ReadyNAS OS, NETGEAR is expanding their ReadyNAS 420 Series in its industry-leading ReadyNAS Networked Attached Storage (NAS) product family. A unified storage platform for seamless file sharing, the new 6-bay ReadyNAS 426 and the new 8-bay ReadyNAS 428 extend the performance and scalability of our current 2 and 4 bay configurations.
Designed with your business in mind, the latest version (6.7) of the industry leading ReadyNAS OS, based on Linux 4, enables a complete, reliable and cost-effective backup platform for company files, databases, and virtual machines. The new ReadyNAS OS 6.7 offers new enterprise-level capabilities such as automatic bi-directional synchronisation between any ReadyNAS model and public cloud storage services including Amazon AWS, Amazon Cloud Drive, Dropbox and Google Drive. The ideal hybrid cloud solution for small businesses to back up and synchronise on-site storage to the cloud storage, and vice-versa.
In addition to supporting connections to popular public cloud services, ReadyNAS offers NETGEAR ReadyCLOUD for an instant, secure VPN-based personal cloud for local and remote data access for file sharing and synchronisation, without additional costs.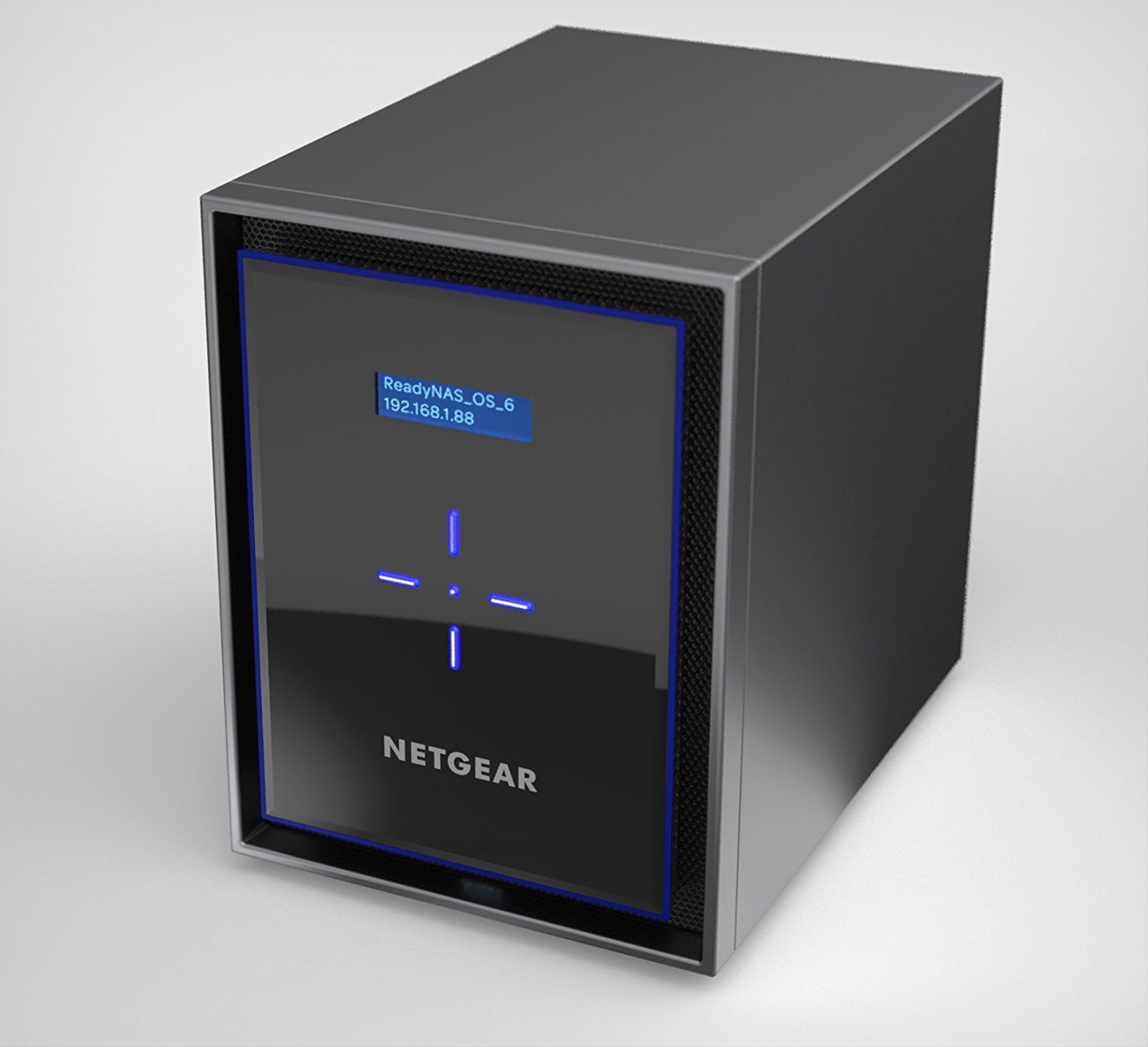 ReadyNAS OS automatically installs ReadyDR (Disaster Recovery) to ensure business continuity with minimal downtime in any catastrophic event. ReadyDR performs incremental and scheduled block-level backup and restore to a second compatible ReadyNAS, ensuring LAN replication of even the largest backup files and databases.
NETGEAR has designed the ReadyNAS 420 Series for outstanding performance, versatility and scalability. With small business needs in mind, the ReadyNAS 420 Series NAS provides high performance, all-in-one file server and automatic backup for Windows, Mac, and Linux based computers and remote or cloud locations. Already available in 2 and 4bay configurations, the new 6-bay model (RN426) supports up to 60TB of storage and the new 8-bay model (RN428) up to 80TB of storage. Compared to the successful ReadyNAS 316, the ReadyNAS 426 and ReadyNAS 428 offer twice the data throughput, 50% faster data encryption and a significantly improved business class industrial design.
"ReadyNAS 426 and 428 are the latest in a long line of NETGEAR storage products to uphold our mission to provide the strongest data protection in the industry," said Richard Jonker, vice president of SMB Product Line Management for NETGEAR. "Businesses manage several pieces of valuable data that must be maintained securely, such as confidential customer information, transaction records, payroll, marketing data and product development.  Protect all your data against both physical and human errors, malicious attacks, and natural disasters through our easy-to-manage desktop NAS solution with unmatched performance and warranty."
ReadyNAS is the only NAS in the industry designed for small and medium businesses to offer RAID 50 (RN426) and RAID 60 (RN428) configurations, which enhance both performance and protection against system failure. This is thanks to the new ReadyNAS OS, which enables unprecedented, flexible RAID 0, 1, 10, 5, 6, 50 and 60 options for performance, reliability and capacity optimisation.  The updated Ready NAS OS also includes a new 3D visual configuration tool, which has been designed to help better optimise the storage settings to meet the specific needs of your business.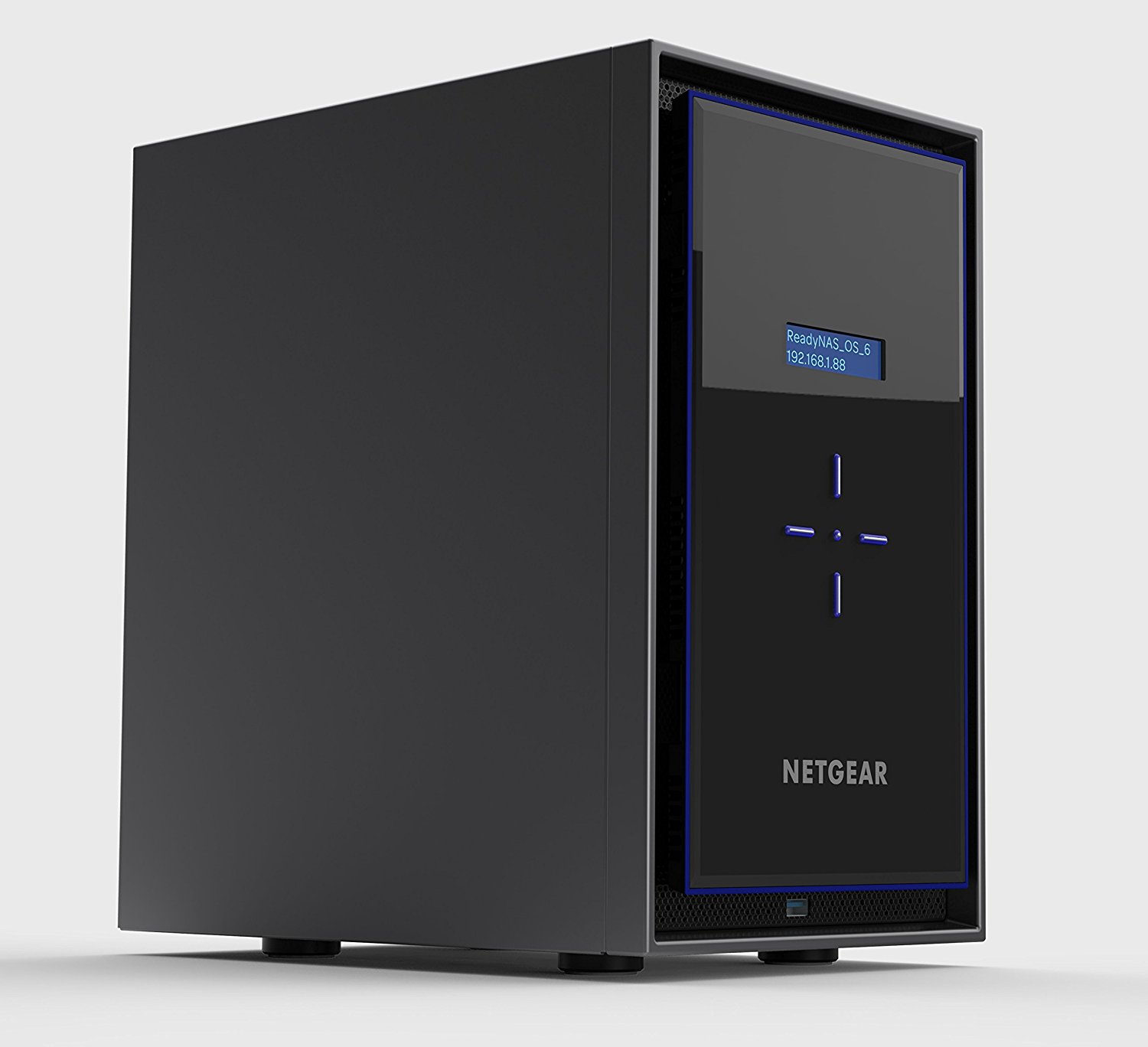 These new ReadyNAS models are powered by the new Intel Atom Processor C3000 with 4GB DDR4 memory for high levels of networking throughput, enabling enterprise-grade file sharing and data backup for small businesses, workgroups, and branch offices supporting up to 40 employees.
Both ReadyNAS 426 and 428 include four Gigabit copper Ethernet (GbE) network interfaces with link aggregation for high-performance throughput and failover protection. Their two USB 3.0 ports enable ultra-fast data retrieval and easy camera and smartphone media backup. Its industrial design offers improved usability features, better thermal control, and quieter operation. ReadyNAS is also supremely easy to set up, monitor and manage through the NETGEAR Insight mobile app for iOS and Android mobile devices.
The ReadyNAS 420 Series including the new 6- and 8-bay models is available now through authorised NETGEAR partners and other reseller channels and ecommerce sites. ReadyNAS comes in populated configurations of various hard disk drive capacities.
RN422, 2-bay Dual GbE Desktop NAS, diskless — NZD $989
RN424, 4-bay Dual GbE Desktop NAS, diskless — NZD $1,539
RN426, 6-bay Quad GbE Desktop NAS, diskless — NZD $1,849 – NEW
RN428, 8-bay Quad GbE Desktop NAS, diskless — NZD $2,099 – NEW