If you're going to game big, you need a solid RIG.
PC Gamers – the platform that started serious player to player bouts way back when console gamers were bedazzled by 8BIT graphics.
And as time has evolved our gaming methods and the quality of what we play, there is a need for higher and higher specs.
Digital (and disc based) video games in our current generation are huge on their data footprint. Anywhere from 20GBs up to 50+. Install a few of those on to your PC's hard drive and it's not too long before your low on space.
What PC gamers have over their console based counterparts is the ability to expand that space internally.

Steam allows you to split your games library files over varying drives, if and when you get low on space. But it still requires core files to be within your OS (Operating System) directory and these can also be large.
Western Digital are the legends at producing digital storage solutions. And so they should be, they have been at it since April, 1970.
Understanding their customers, most definitely knowing the market and taking ownership of the technology, WD (Western Digital) are fully the masters of the drive space.
Recently the tech company has released their Black Series, a selection of external P10 2.5 hard drives and internal SSDs – tailored for gaming.
WD sent over one of their top tier 2TB WD_Black NVMe SSD (SN750) drives, so we wasted no time in getting this installed in to a test PC.

Ultimately plug and play, the WD_Black NVMe SSD installs super easily via PCIe – and if used as a secondary drive, there's little that you need to do once installed and PC is powered back on. Windows 10 will detect it, as it did in our case and boom you have that precious hoarding space.
If you decide to use as your primary drive, then yes, there will be some potential fiddling about in your Bios to set the SSD as your primary and of course you will need to reinstate a back up of your old hard drive with the operating system on it, or do a complete reinstall.
Once you're up and running the WD_Black NVMe SSD is equipped with it's very own light software. Here you have the WD_Black SSD Dashboard where you can hone settings to your liking, configuring Game Mode and  making sure you get the ultimate experience from your new digital storage investment.
The 2TB NVMe comes in two flavours, one with a heatsink and one without.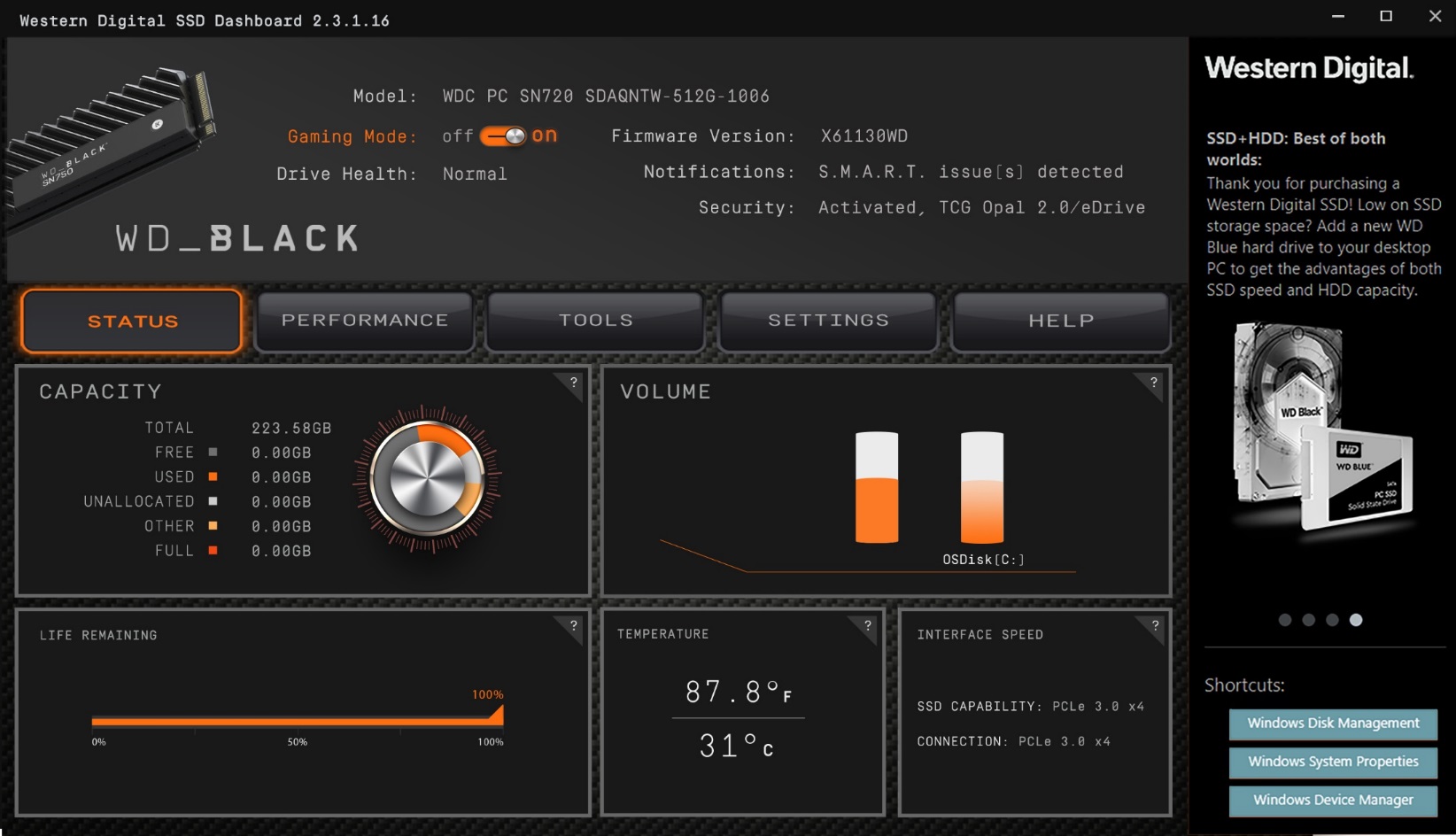 As not all Gaming Rigs are built the same, I'd suggest that you check out your inner workings to select the right SSD.
If you have a fierce cooling system in your PC, you might not need a heatsink – it also depends on your usage and gaming habits.
Pro player, eSports marathons, your PC is on 24 / 7, or you prefer to conserve energy and your power bill and shut down religiously. Whichever it is will also determine needing a heatsink or not.
So, how does the WD_Black NVMe SSD perform?
Like a Maserati. Clocking in transfer speeds of up to 8GB p/s. In our test we maxed out around between 4GB to 6GB p/s, limited by other hardware in our PC in order to get the maximum throughput – this said, it is undoubtedly the fastest drive we have experienced and ultimately the quickest transfer of large files and folders (10 – 40GBs) ever!
Using the WD_Black NVMe SSD drive as the main OS and retaining all game drives and folders within not only saw windows load up in a heart beat, game loads and in-game loads were almost non existent. Having one of these bad boys in your PC (or laptop if capable) is a must.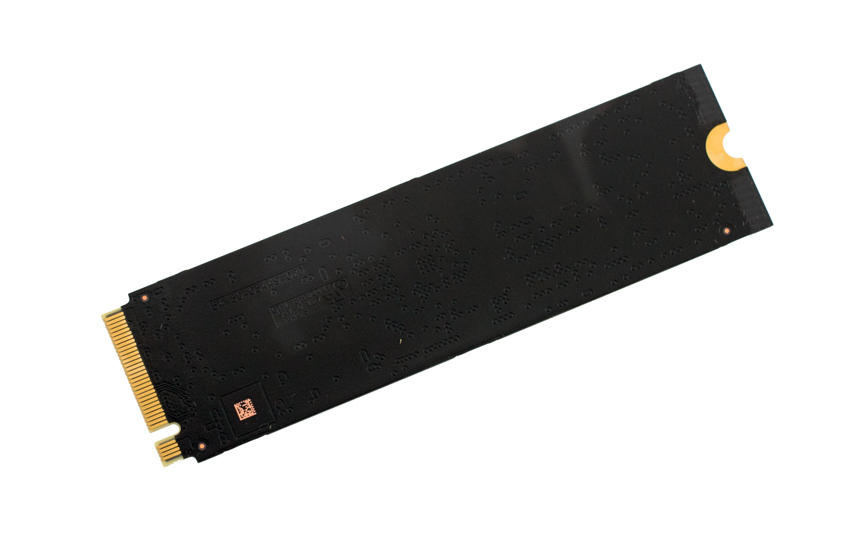 The WD_Black NVMe is designed for the serious PC Gamer, for sure, the pro eSports player, but remember it is also a drive.
I would also fully recommend the WD_Black NVMe SSD to multi media producing professionals.
Caching large design and video files can slow even a modest PC or iMac down to a crawl at times. Myself, producing content on STG can at times do exactly that. Once I swapped out my primary drive and installed the WD_Black NVMe SSD as the one and only working on large vectors and huge video files was no longer the grind it used to be.
Western Digital have created digital magic and crammed the expansive storage and optimisation smarts on to a small stick of hardware that needs to be in any serious gaming RIG or laptop.
Price wise, the 2TB version is getting up there, there are differing storage sizes with Western Digital catering to most needs and budgets.
WD_Black NVMe SSD allows to claim back your PC from the constraints of load and transfer times. Game more, wait less.
*The team at STG do not recommend installing components in to your PC or Laptop yourself. We do recommend using a certified installation technician. Self installation, although fun, will void your manufacturer Warranty.
WD_Black NVMe 2TB SSD (SN750) Review