Glow'em up and be quiet about it.
Steelseries who have been making PC gaming peripherals for decades recently released their 2020 computer gaming weaponry, including the Apex 3 mechanical keyboard.
The USB 3.0 cabled keyboard will begin to illuminate it's 10 zoned RGB splendour from the moment you plug it in to a PC or laptop and there are two things you're going to notice right off the bat.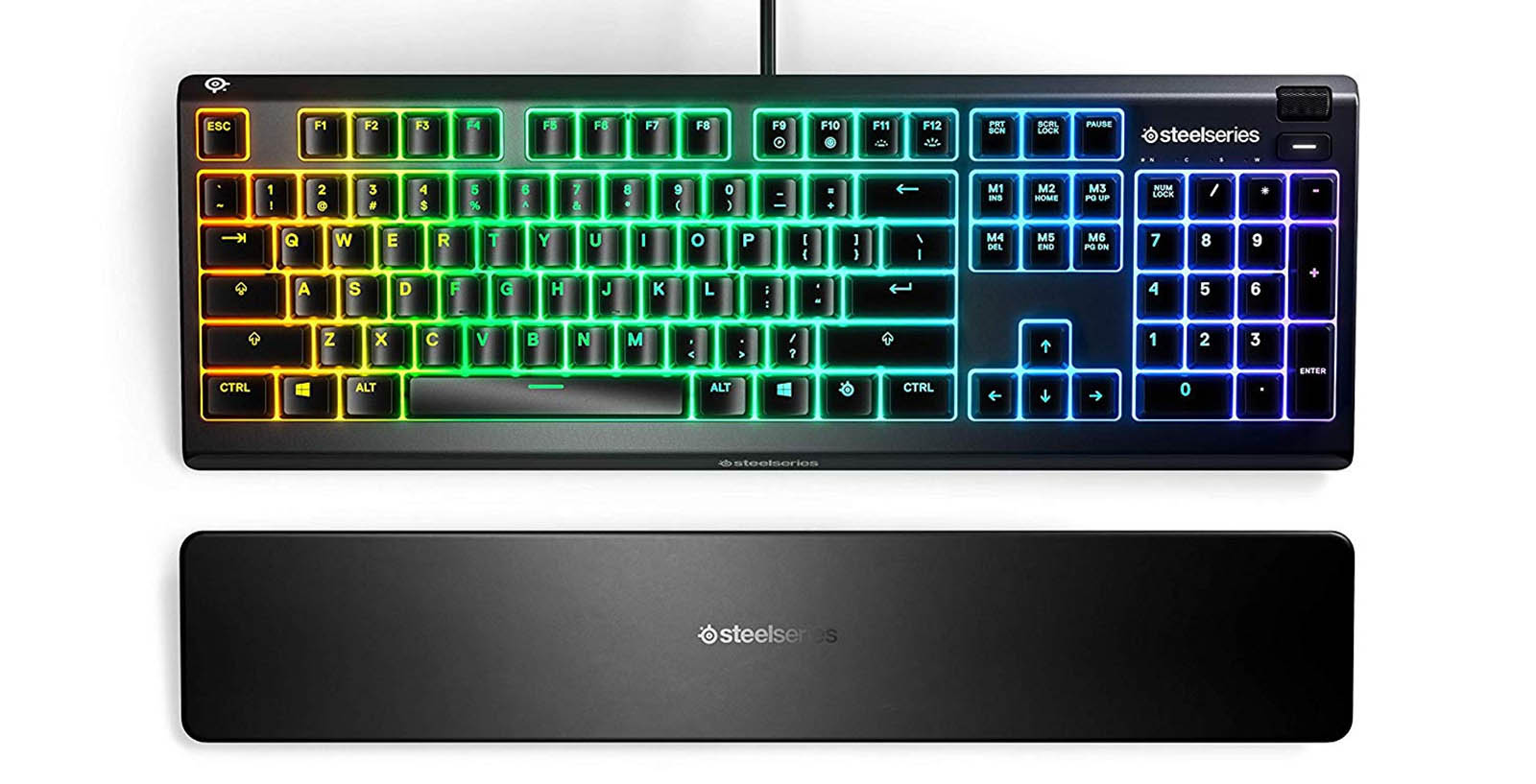 The Apex 3 is a full functional keyboard but has been slimmed and trimmed down so much so that the desktop footprint is almost nothing. Included with the Apex 3 is a magnetic attaching wrist wrest – oh I hear you say 'I don't need one of those when I'm gaming hard and fast'. Until using the Apex 3 with its attachment I would've totally agreed with you.
Whether gaming, content creating or writing this review having that non-slip attached wrist wrest is a necessity none of us knew we needed until we had it.
And let's be honest, gaming marathon's and streams can go for a while at times, having the magnetic attachment will be your saviour on the battleground and in reality.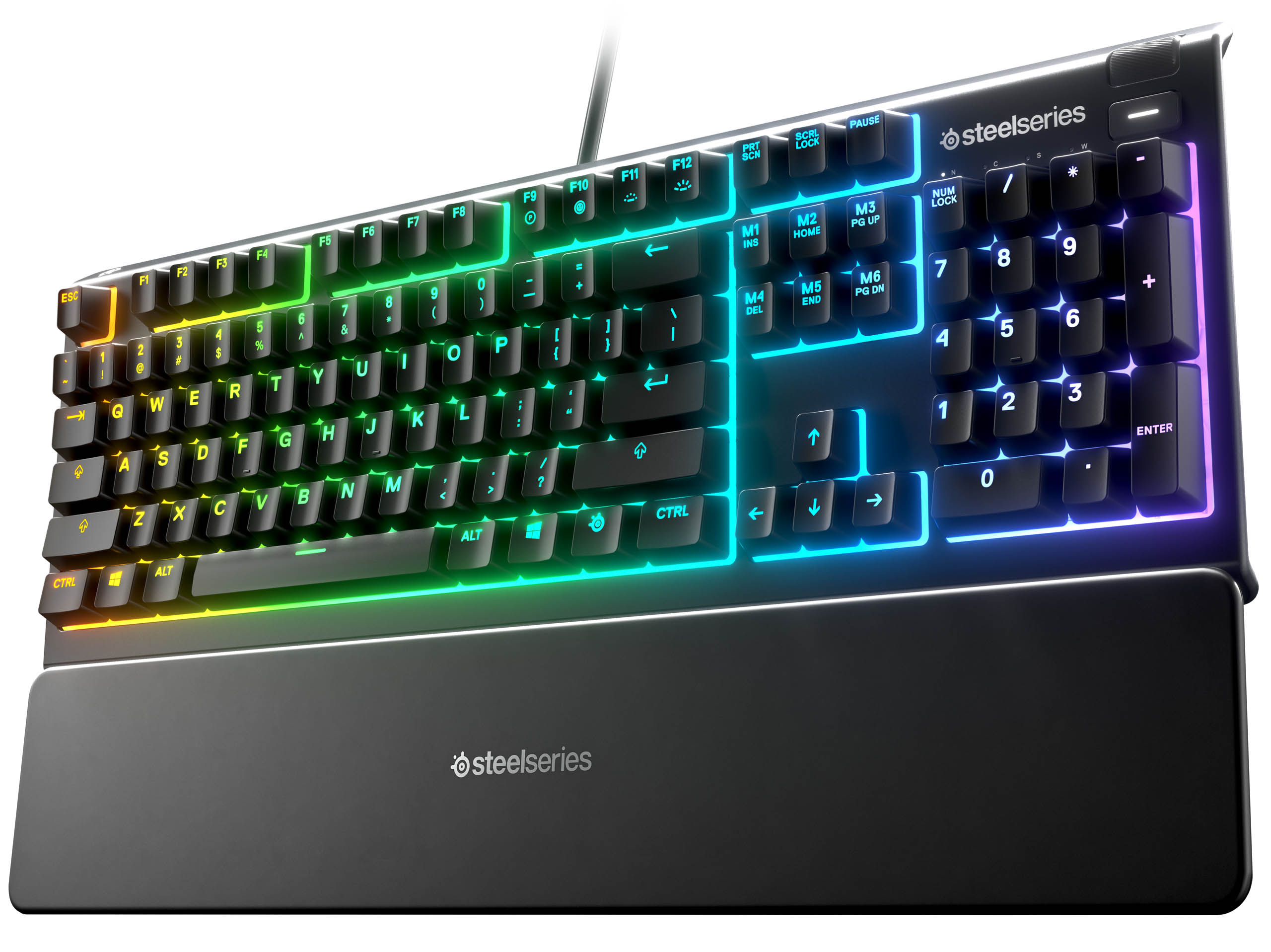 The Apex 3's RGB lighting is automatically reactive to your gaming pursuits. Discord, Minecraft and more react to any in-game or in-app communication and activities. You can also customize this to your hearts desire.
And if your're a bit clumsy now and then, the Apex 3 is IP32 water resistant. Spill your drink while bringing down the doom on your opponents – it's okay for the Apex 3. A bit of a shake and dry off with ta cloth and you can keep on winning.
The mechanical keyboard is also dustproof.
The keys on the Apex 3 are very different to the traditional 'clonky' sounding mechanical keyboards that we have all experienced over the years.
Steelseries have produced a gaming keyboard with low profile switches and whisper quiet key presses. Perfect for those that broadcast regular streams and prefer not to have the clicks and bangs of key presses drowning out their gameplay.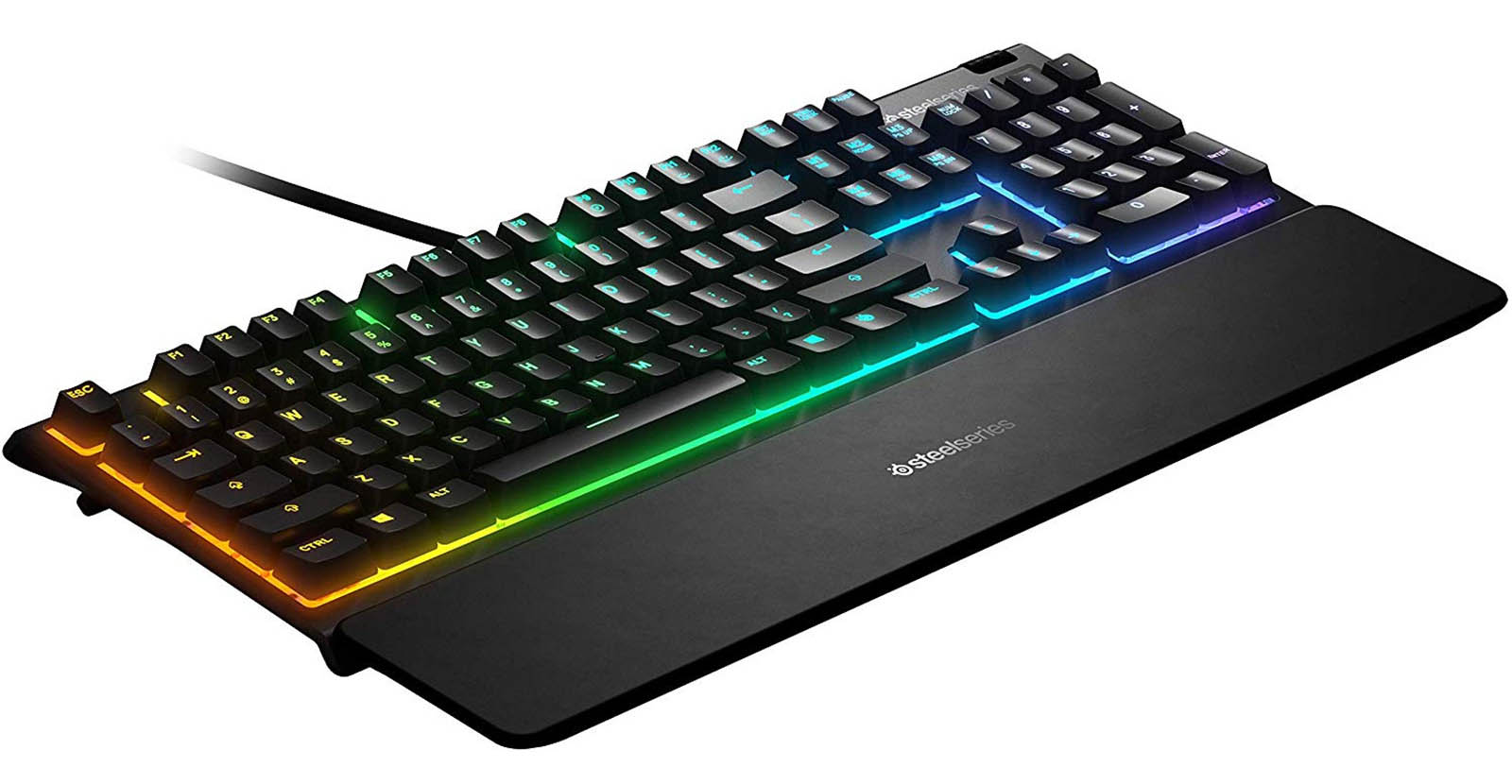 The Apex 3 is also designed for the content creators.
Featuring onboard multimedia controls – both extremely handy for gaming, game chats, streaming and creating video content.
The Apex 3 is a beautiful high performance peripheral that will not clutter your desk and is priced for all gamers or those that are keen on getting a gaming keyboard to be able to afford.
Steelseries have made the Apex 3 for whatever task you throw at it and for a wider user base.
Apex 3 is so far one of this years keyboards you need to own.