Physically experience gaming audio like never before.
Edifier have upped their game with the recent release of their G4 wired gaming headset.
The non-foldable G4 headphones feature a retractable boom mic, an on-cable remote and USB 3.0 connection.
But it's not until you plug these babies in to your PC or iMac that you experience what the G4 really can do.
Firstly, you are going to look like a cyborg or have just stepped out of the Tron Universe as the LED neon effect on either earpiece and mic light up. Not only is this super cool – but sets the tone for what's about to happen.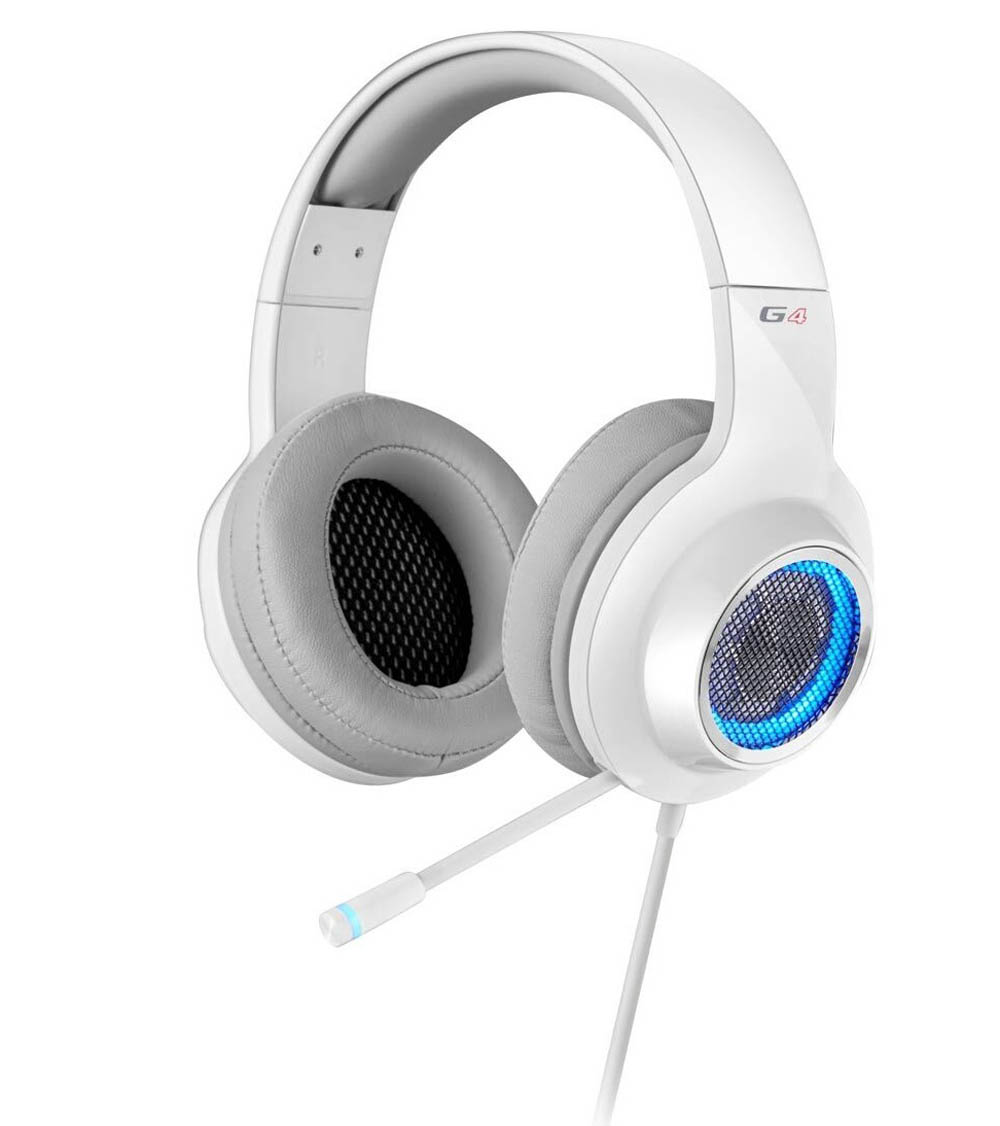 Slightly heavy but mostly comfortable to wear with cushioned foam cups, one of the first tasks you will need to do is familiarise yourself with the on-cable Remote.
You can toggle the boom mic on or off, but there is no way to turn off the neon effect on the earcups, unless you power down the G4.Then there's another function that you can switch on or off…
The rumble.
Yep the G4's earcups will vibrate upon deep bass while in game or listening to music.
The higher the volume the more rumble you'll get. And some titles that are high in explosive action, such as COD: WWII or Wolfenstein II will see these bad boys vibrate almost fulltime.

There is no actual vibration adjustment, other than toning down the volume or the bass via your devices equaliser. The rumble effect can be switched off as I imagine for some that the novelty would wear off real quick.
For me however it didn't.
It was totally unique to feel the explosions, the carnage, the high adrenalin action taking place around me.
It also enhanced music, feeling that low bass subtly massaging my ears was too good for words.
The G4 is also killer when it comes to audio quality featuring a virtual 7.1 Surround.
While built and designed for bass to accompany it's rumble effect, the headset didn't do too badly on less bass filled tracks, although I felt that at times it tried to compensate and reduced clarity while trying to enhance an almost non-existent bass line for some songs.
Nonetheless, the G4 is more than likely to be a headset that you would purchase solely for gaming.
Being that it is USB plug and play connection and powered through the USB port you will not be able to use the G4 for mobile gaming.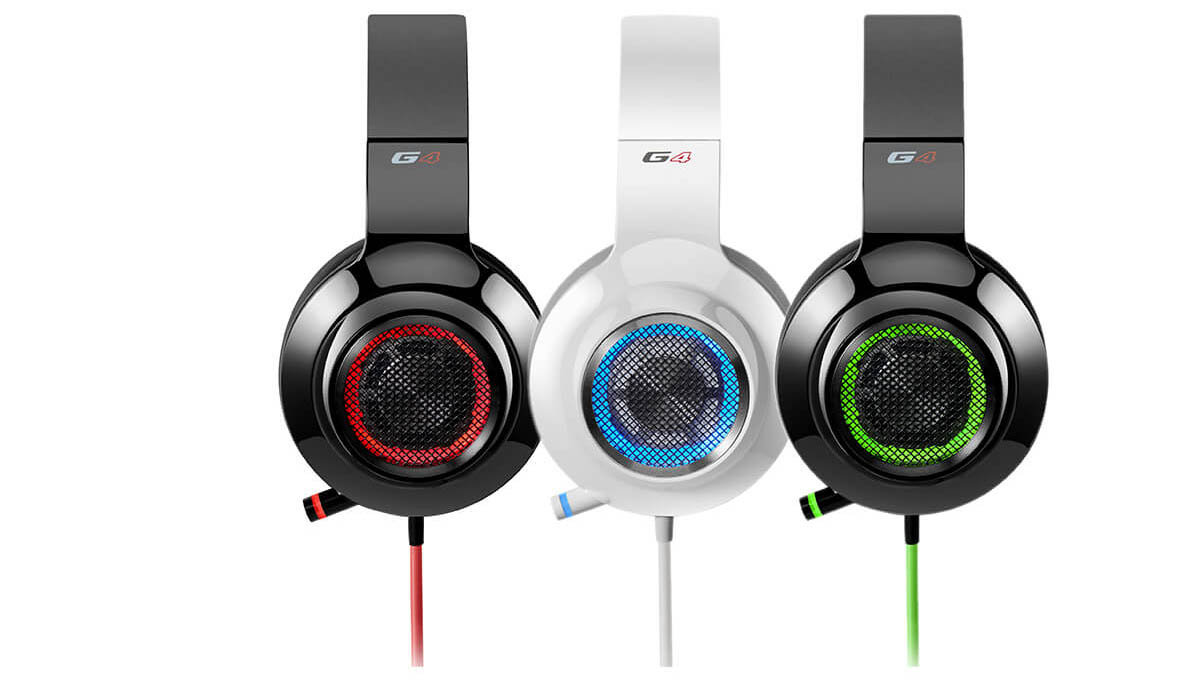 It does work well on PlayStation 4 and Xbox One – and pleasingly Edifier have included a long cable so you don't need to sit mere centimetres from your screen.
For what the G4 offers is it surprisingly priced well. Just over $100.00 NZD will net you one of these distinctive gamer gears.
Having been at the top of the food chain in PC and small form factor home audio for decades Edifier are proving that they can bring that same audio quality to a headset.
The G4 is not a gimmick. It's a powerful gaming accessory that can boom with the best of them and at the same time have you 'feel' the gameplay.
Edifier G4 Gaming Headset Review