Touch screens are one thing, but us mobile gamers generally prefer tactile controls.
When you're gaming on a tablet or smartphone it's easy for your fingers to slip and slide away from the virtual controls, especially when your grappling the sides of a large tablet.
But U.S. based mobile peripheral makers Gamevice have got it sorted for us.
The Gamevice  Game Controller equips your smartphone or tablet with Nintendo Switch like controls. Infact, with the button configuration and the connection it is more like a mashup of an Xbox controller with a Switch.
Nonetheless the console quality game controller is held together with a tight but stretchy rubber cradle with the left side connecting to the top of your device and the right side using your devices power connector for data and synchronisation.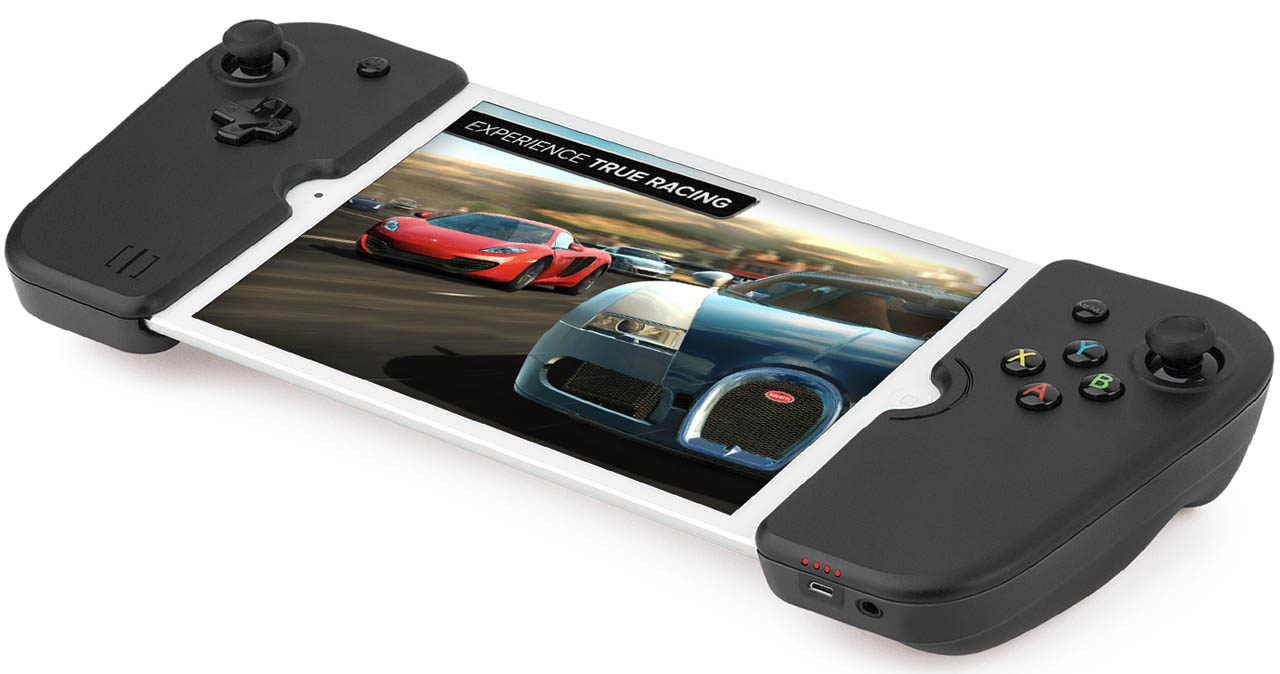 This enables you to grip your tablet or smartphone as you normally would to play games and have console quality controls. Brilliant.
The Gamevice Game Controller also features a power port so that you can continue to charge while you game and a 3.5mm headphone socket.
The left side features a D-Pad and one thumbstick, with a Power Button. The right of the Gamevice Game Controller has the secondary thumbstick and A, B, X, Y action buttons, aswell as a Menu button.
On the far side of both the controller ends is an L1, R1, L2 and R2 triggers. The thumbsticks are also inner clickable.
Gamevice also have an accompanying App, which lists hundreds of compatible games for iOS and Android and the controller unit is Apple approved.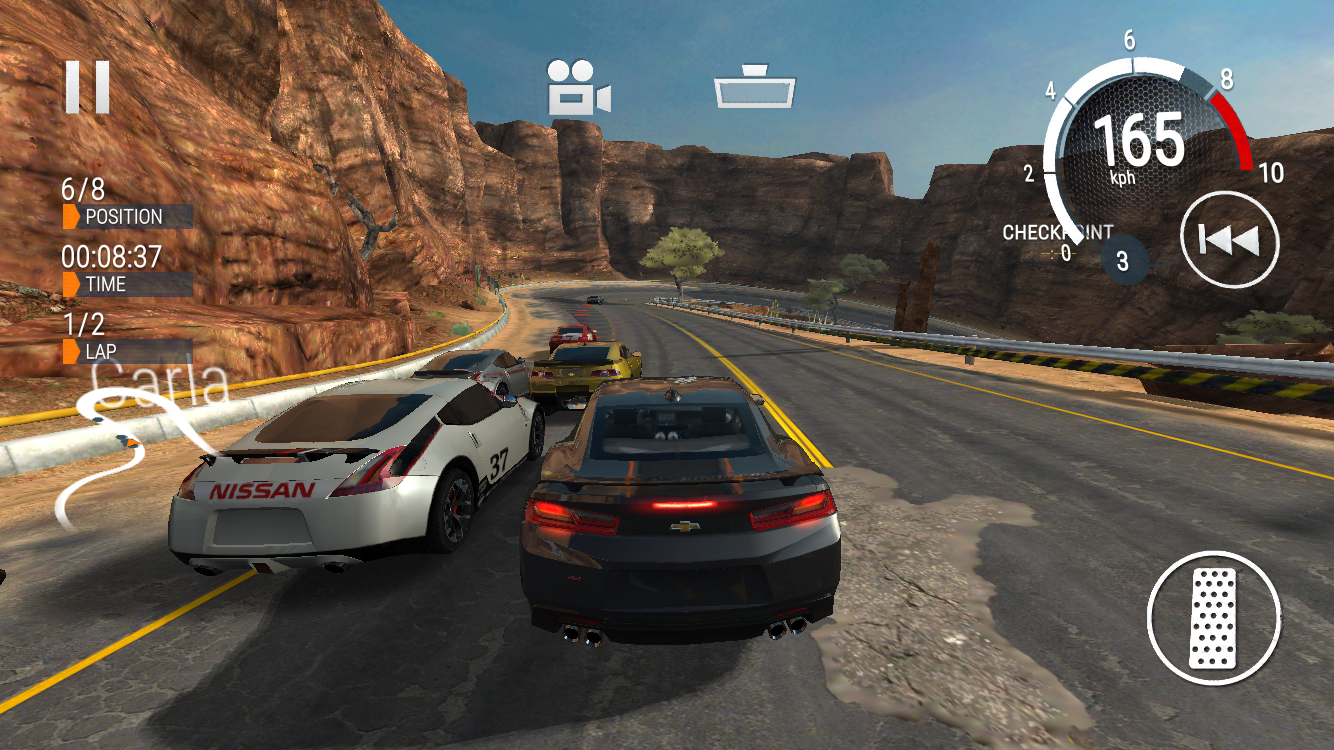 STG was sent a iPad Mini 4 Gamevice Game Controller to review.
Once connected it just worked straight off the bat.
There was no need for any grinding set ups and it was straight in to gaming.
Recently Gamevice paired up with Eden Games and their real racing simulator for Apple and Android smartdevices; Gear.Club.
Naturally i was keen to check this out free to play racer out with the Gamevice gamepad and honestly I don't see any other way to play Gear.Club or any game without a Gamevice unit.
I then played some Sega Forever Classics using the D-Pad and then a couple of hours on everyones favourite – Rayman.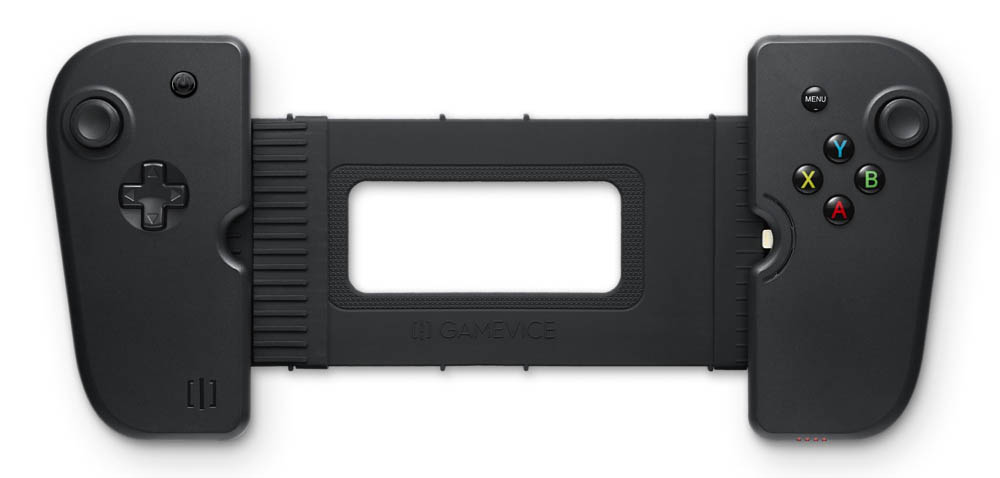 The Gamevice Game Controller does not require any external power to work. It relies solely on the connection of your device and does not drain the battery at all.
For those that game on iOS devices you will be aware that portable game controllers for iPad and iPhone are few and far between and a bit hit and miss as to whether they will work or not. So this makes the Gamevice Game Controller a must have. It intuitively connects and works directly with the operating system on your Apple smartdevice.
When the Gamevice Game Controller is not in use and disconnected from your phone or tablet you can fold it and place it in your bag.
Depending on the device that you own, one of these bad boys will set you back at around $99.00 USD for a larger model.
The portable controller for your mobile. You will wonder how you ever gamed on a smartdevice without one of these!
Be the cool kid on the streets, on public transport or just a thome with a Gamevice Game Controller.
Gamevice Mobile Game Controller Review