From Asia to downunder, E-Blue, manufaturers of low cost premium PC gaming gear cover all of the bases.
Previously I have reviewed two of their newest entrants in to the esports, PC gaming realm, so to go full circle I'l cover of their FPS Gaming Mouse.
The Auroza model resonates with similarities to their EKM757 mechanical keyboard and EMP013 wireless charging RGB mousepad that I have already reviewed.
There is no fuss with the Auroza. It's plug and play and off you go – no additional software required.
This is due the settings for your astounding 16.8 million colour effects / RGB lighting and multi-button customization being within the mouse itself via the OMRON micro switch
With 6 actual DPI settings at 8200 DPI, each are accessed at the push of the top button by the scrolling wheel you can set the speed and response on the fly and in-game.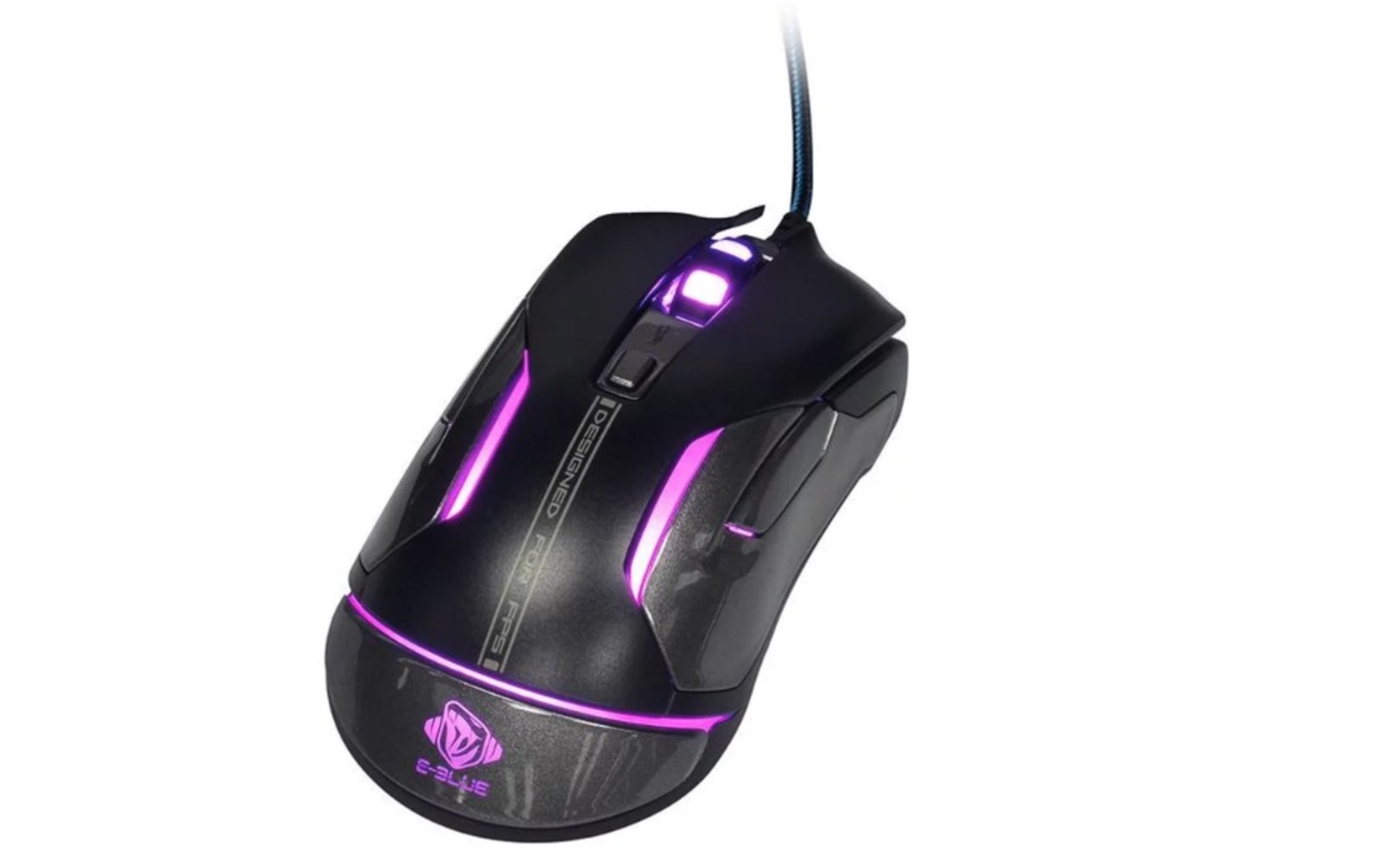 The 8200 DPI is a five buttoned corded mouse again, you can opt to assign keys to your game on the fly programming them directly on the mouse without needing to pause and go into any Menu settings. And it is absolutely on mark. There is no lag, full responsiveness to make it a worthy weapon in your fight.
Apparently designed for FPS titles, I can see the 8200 DPI being used for any game including RPG.
And at well under $100 NZD it blows away any expectations.
E-Blue Auroza FPS Gaming Mouse Review