Feel the action of the game with SADES Spellond.
During our review programme of premium SADES headsets we have worked our way through three of their gaming audio peripherals, from the low cost – no frills Sprits to the surprising MPower and now we have the top tier Spellond.
Larger in size and bulk when compared to the other two, the Spellond has got it all.
The USB connecting headset still features the retractable omnidirection boom microphone, but the most standout feature definitely has to be both the inclusion of Bongiovi Acoustics audio enhancement and the vibration of the leather bound ear cushions.
SADES have gone all out on the Spellond.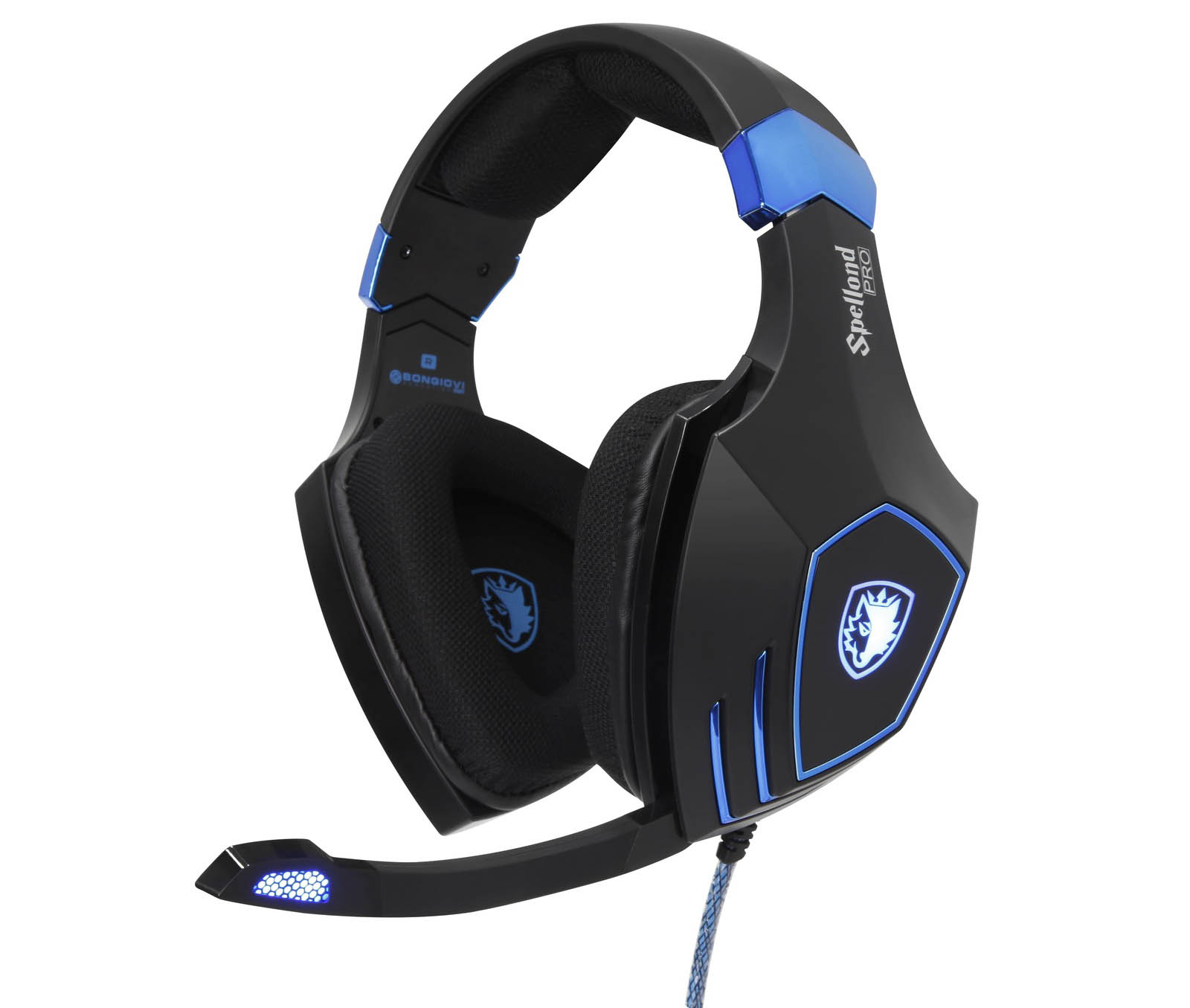 PC or console gaming, the well-built Spellond's are designed for long term wear – long gaming or eSport marathons will see you having total comfort. for me, any long term use with larger headsets can result in a headache, literally, after 4 hours of gaming on PC, despite the size of the Spellond's it is one of very, very few models I have used where I have not felt head-drained after lengthy use.
The Spellond features an overly larger –  than – life remote on the cable. Not only will this control your usual audio, such as muting the mic, volume etc but you can also change your audio settings and preferences on the fly as you game, as you battle.
Two gaming modes are on offer, simply Single Player mode and Multiplayer.
Single optimises your personal audio experience to total immersion while the Multiplayer mode aims to reduce any noise or audio clutter from other players, so you can still fully engage with other in-game frenemies while still retaining that full immersion in to your own play.
And I am pleased to say here that it actually does do what it says. Playing Battlefield on Single Player was an explosive detailed audio experience. One of the best gaming audio headsets I have tried over the years – while playing against others online – the audio remained true to my game all the while filtering perfectly so that other players were heard clearly without the usual feedback from their own in-game sounds or other third party background noise.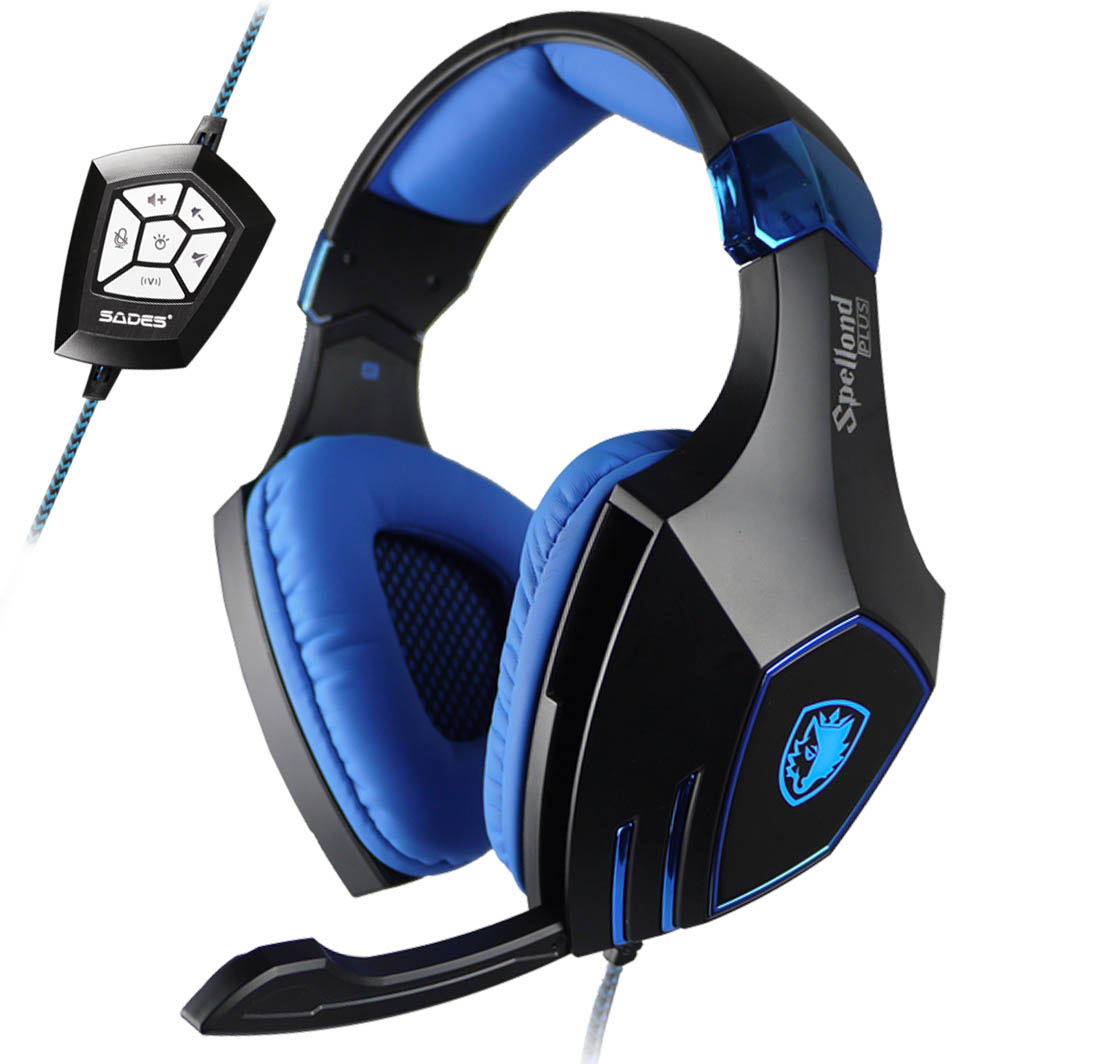 The Spellond's 500mm drivers in each ear cup speaker really bring that rumble in the bass – and this carries through to music or media viewing aswell.
It's an experience I would liken to being in a cinema – but a cinema that you alone are sitting in. It's close, personal and superior.
Add to this that each ear cup has the vibration functionality – and when in use it really, really is another dimension for your senses. 3D for your ears.
I literally did leave the best for last – which I would've expected to be at a high price point. But no – true to SADES commitment of bringing premium gamer gear to the masses the Spellond will set you back at a fraction of its competitors who do not even offer the wealth of features this headset does. In New Zealand, the Spellond comes in at $149.00 NZD.
SADES Spellond, there is nothing like it and nothing that compares to it. If you're serious about your personal gaming audio and want to upgrade, definitely recommend the Spellond from my time with the headset.
SADES prove that price does not reflect quality – you get way more than what you pay for with the Spellond.
Faultless.
SADES Spellond Headset Review