From Little Big Planet to his very own game.
Sackboy: A Big Adventure will be rolling out on to both PlayStation 4 and PlayStation 5 (on the console's release) this coming November.
An action platformer true to the world of Little Big Planet – a world built on dreams and imagination.
Shane from STG had the opportunity to have a virtual chat with Ned Waterhouse, the Design Director at Sumo Digital.
Shane: Hi Ned, thanks so much for talking with us here at STG. Really appreciate it. Can you tell us a bit about yourself and how you got into the Games Industry?
Ned: You're welcome. It's great to have this chance to tell you and your readers a little more about the game.
So, I'm the Design Director on Sackboy: A Big Adventure here at Sumo Sheffield. How did I get into the industry? Well, originally I studied computer science, but I was a terrible programmer so a future in software engineering was not on the cards for me. However, I really wanted to work in game development and 15 years ago I was lucky enough to be hired by Sumo to work in their Quality Assurance department. I was in QA for a few months before being offered the chance to try my hand at some game design. Since then I have worked as a designer on a whole bunch of titles across a range of different genres and platforms. The most recent of which is Sackboy A Big Adventure.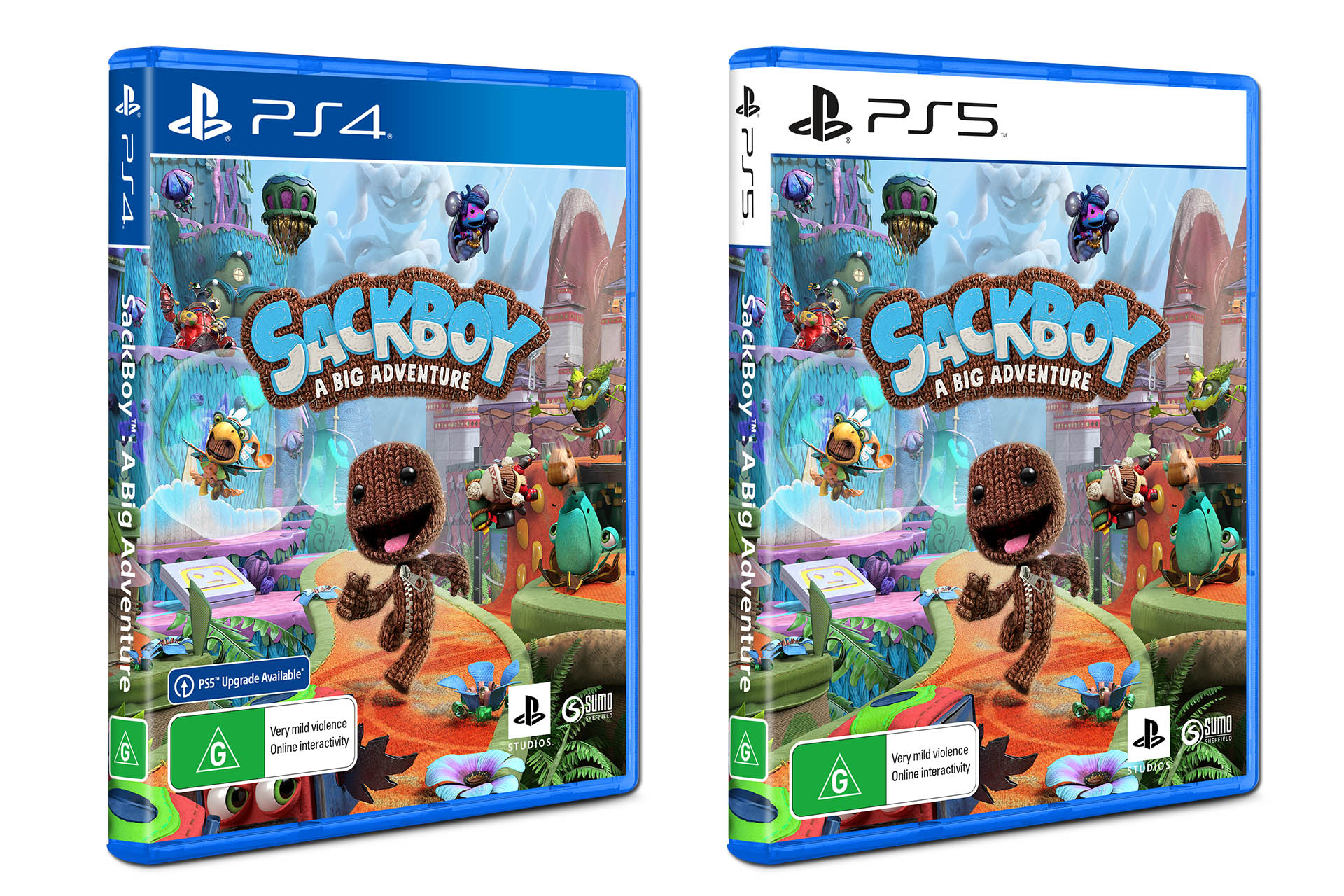 Shane: We were introduced to Sackboy way back in 2008 exclusively on PlayStation 3 in the very first Little Big Planet game. Now two console generations on, Sackboy: A Big Adventure is launching as a day one title for PlayStation 5. What can fans of both Sackboy and the Little Big Planet games expect with this one?
Ned: Sackboy A Big Adventure is a new direction for Sackboy. With this game our ambition was simple: we wanted to create the best 3D, co-op platformer we could. To do this, we started by rebuilding Sackboy's character controls from scratch to create a player character which is incredibly responsive, easy to pick up and play and difficult to master. Then we shifted our focus to create a series of beautiful, highly-interactive worlds for players to explore. This adventure is stuffed with variety. Every single Level is unique. Finally, we layered on top a joyful, slapstick co-op experience. You can play this whole adventure, start to finish, either on your own or in co-op with your mates.
Now although this is a new direction for Sackboy this game still has LittleBigPlanet in its DNA. We have reimagined LBP's signature handcrafted aesthetic and the PlayStation 5 has meant we have been able to push the visuals of Craftworld further than ever before. As with the previous games the story features a cast of quirky, larger than life characters and that uniquely British sense of humour. And as you'd expect of any Sackboy game there are loads of weird and wonderful costumes so you can mix, match and paint your apparel to really make your Sackboy your own. And we've continued the LBP tradition of an eclectic and often surprising soundtrack. The music in this game is frankly amazing and I'm really looking forward to players getting a chance to hear it.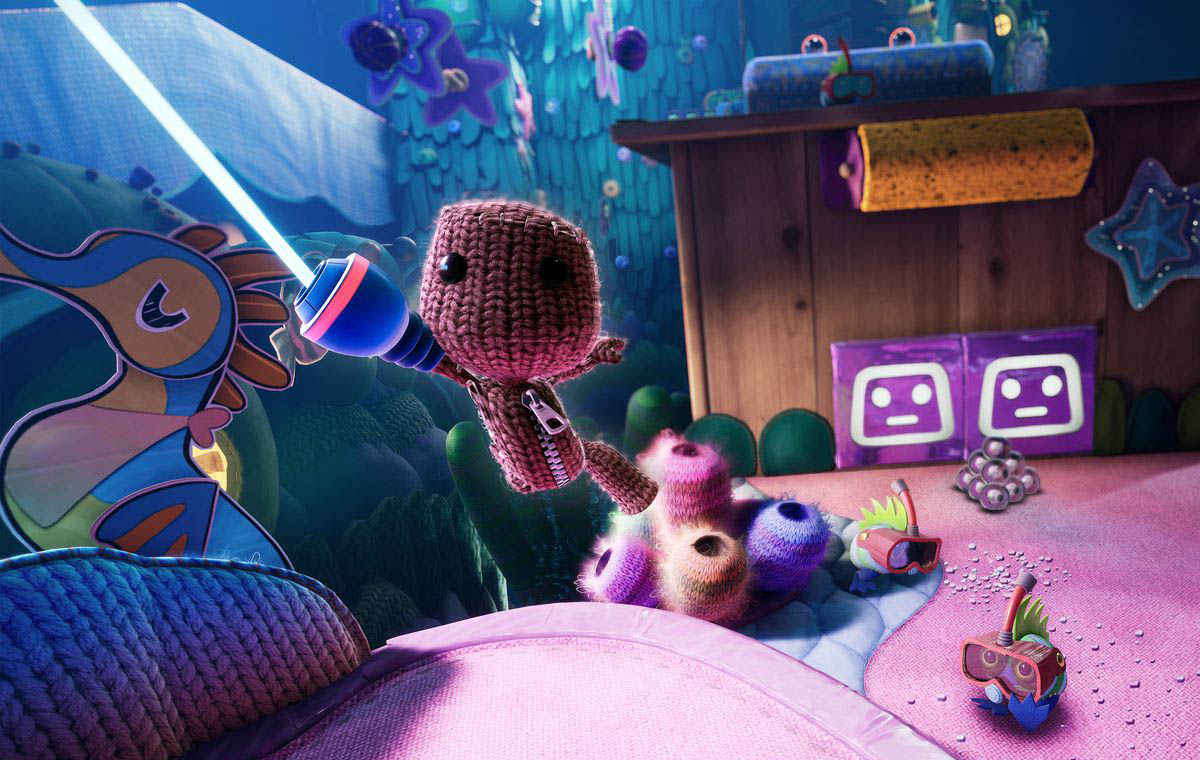 Shane: Little Big Planet titles have for the most part been 2.5D. Sackboy: A Big Adventure sees our beloved hero in a full 3D world. Can gamers of the past titles and newcomers expect similar elements to the past 2.5D games, or is this completely new territory for the Little Big Planet series?
Ned: This game includes plenty of the franchise's iconic gameplay elements such as score bubbles, bounce pads, prizes bubbles and level badges. And we have a handful of levels which pay homage to traditional 2D LBP gameplay.
However, the transition into 3D has also opened up a world of new possibilities. Because the world is now 3D, the environments are more open and this gives players lots of freedom in how they choose to traverse the space.
3D has also given us as developers lots of flexibility to create varied gameplay. We have levels which are very explorative – where you need to investigate each nook and cranny to uncover their secrets. There are epic chase sequences where huge bosses hunt down Sackboy as he races towards the screen, we've got top-down precision platforming and even a level where you scale an enormous space rocket. We've been able to create all of this variety due to the flexibility of the 3D world.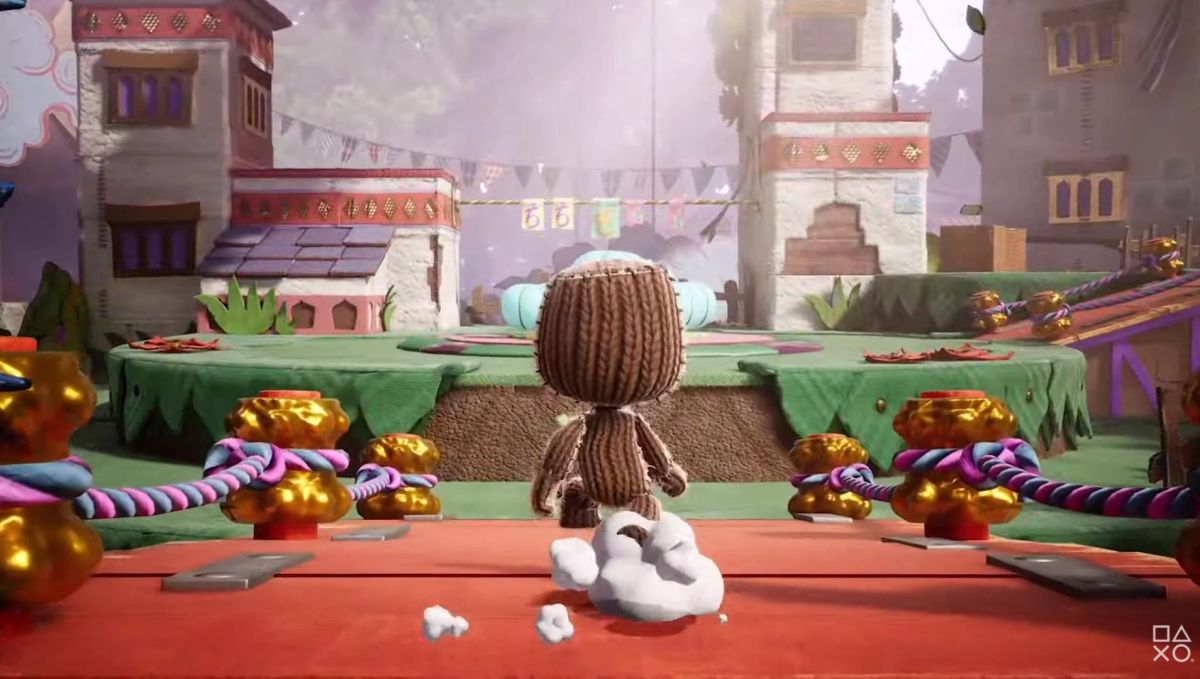 Shane: Sumo Digital have worked on a previous Little Big Planet game (Little Big Planet 3) in 2014. From that game to Sackboy: A Big Adventure, what was it like for the team to pick the series back up again for the new generation of PlayStation (PS5).
Ned: Honestly? It was great! We're huge fans of LittleBigPlanet, Sackboy and platformers in general so to have the chance to create an all-new game featuring this iconic PlayStation character was amazing. But to do that as a launch title for the PS5? That's a dream come true!
Shane: Little Big Planet is all about dreaming big and using your imagination. Yourself as Design Director at Sumo Digital, how much of your vision and imagination has been worked into the game?
Ned: The development of this game has been very much a collaborative process and the game is the product of the team's collective imagination. I count myself lucky to have been a part of this incredibly creative and talented group. Our goal was to make an amazing 3D platformer and we're proud of what we have achieved. We've poured out hearts and souls into this game and I really hope that that comes through when players get a chance to experience it for themselves.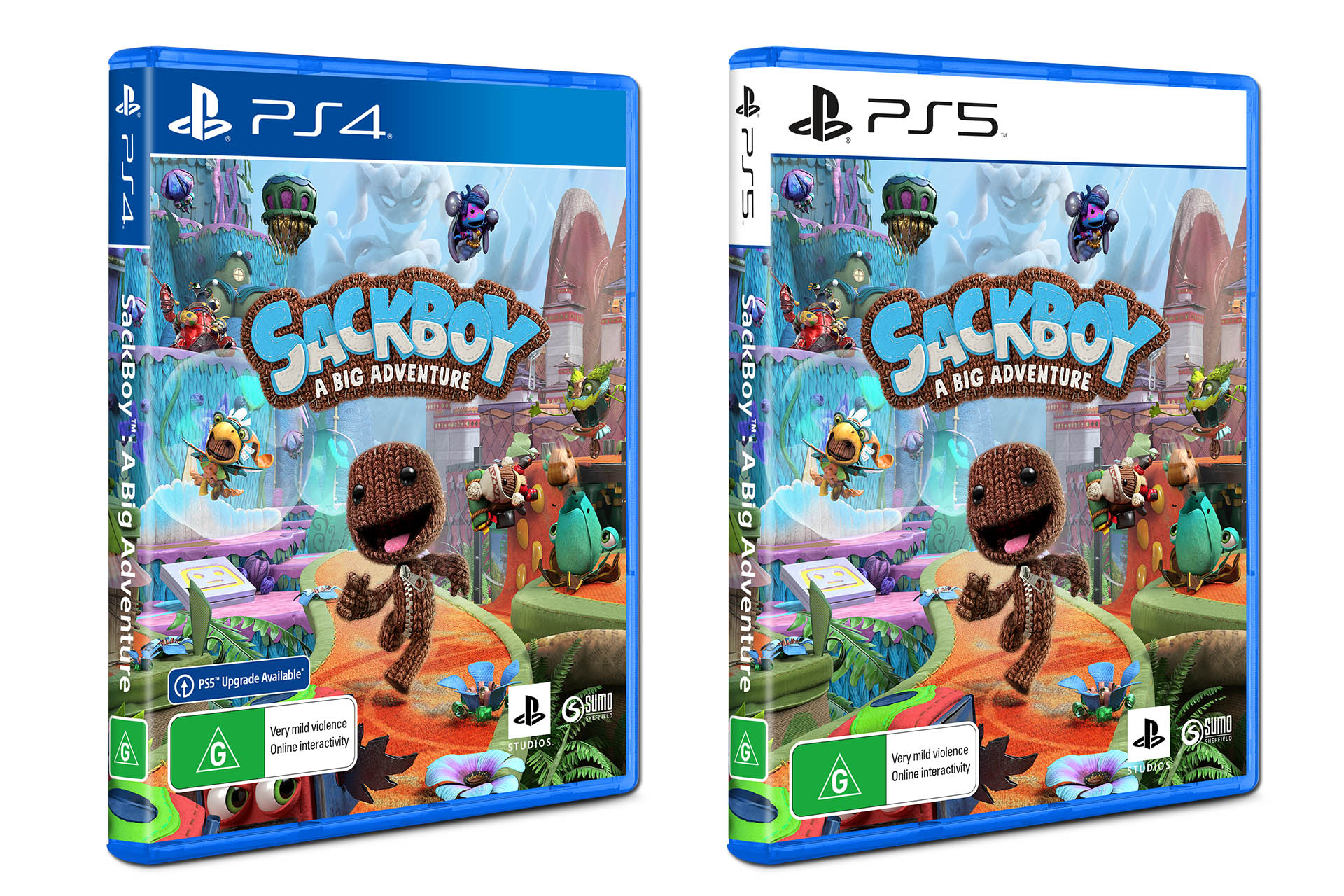 Shane: Lastly, if you could sum up Sackboy: A Big Adventure in only a few words to newcomers of the series, what would you say?
Ned: Sackboy A Big Adventure is a joyful, charming, fun-packed 3D platforming adventure for you and your friends.
Shane: Thanks for chatting with us and taking the time out for this interview. Again, really appreciate it.
Ned: You're welcome 🙂
Sackboy: A Big Adventure will release on the 12th of November 2020.
Everyone that works on STG is a volunteer. If you like the site and it's contents please think about donating. Even a small amount helps keep the servers running.