Do you wish you could play seven random JRPG's but without the faff of changing cartridges?
Well has Nintendo got the answer for you. Live a Live, all the benefits of heaps of games, and none
of the cartridge swapping.
Live a Live is weird as hell, but in all of the right ways. Immediately when you launch the game it gives you a bunch of different chapters to choose from. Without really getting what is going on you can choose from things like the Wild West, Twilight of Edo Japan, the Near Future or Prehistory.
Which order you play them in, is not even slightly important. For the most part they play like older JRPG's but the amount of combat, or length of each story, varies a lot. If you jump into the prehistory one then you are treated to a more traditional JRPG with a reasonably long story and heaps of battles.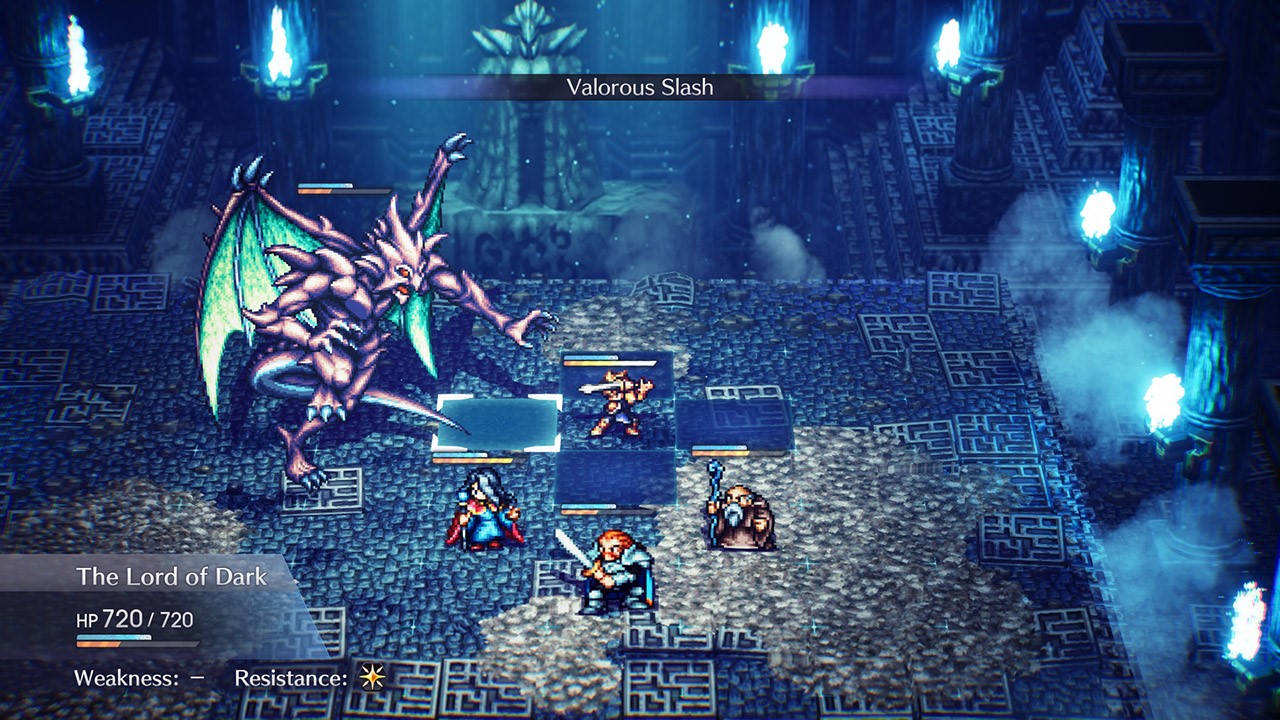 Grab the Wild West and your game will take an hour or so with all of about 4 fights. This is weirdly what makes the game so good at first, they have a similar pixelated art style but they are so distinctly different.
Now I really don't want to spoil them all, so I will grab a basic one to explain.
The Wild West story has an outlaw come to a small town as well as someone wanting to claim the bounty on his head. During a showdown the two shoot two baddies hiding in the bushes. Turns out these guys are members of a gang that has been terrorizing the town. Since the town is worried that their friends will come and attack for revenge, they put their dual off to kick some ass and save the town.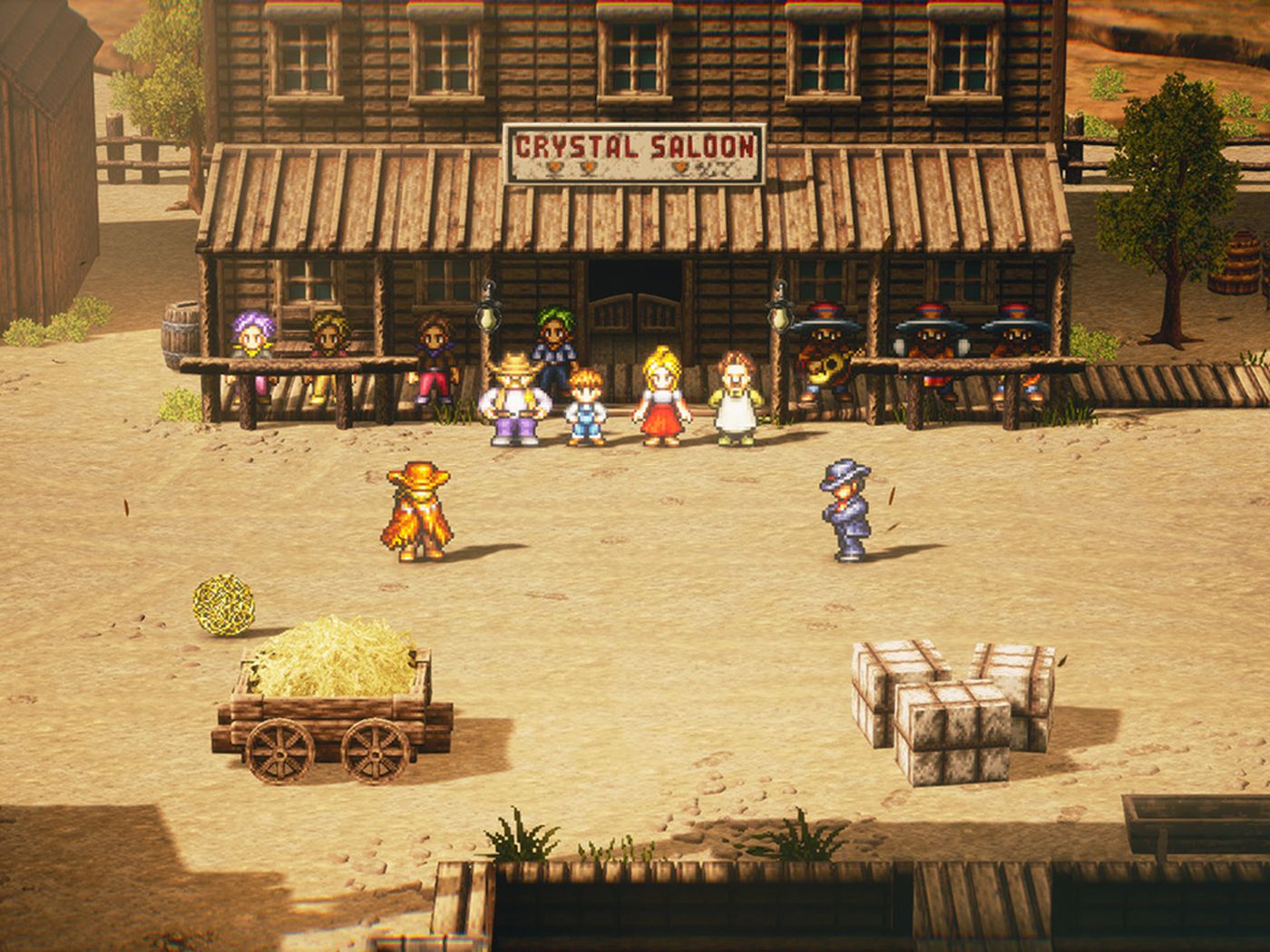 There is just good enough writing, and good enough voice acting to make this simple story compelling. It really helps that this one is short, because it could have gotten annoying quickly. Because of the length you don't wind up leveling up characters and doing anything like that, a couple of the longer stories though do. They feel more like traditional JRPG's with some good old grinding, building up your party, and the rest of the whole shebang.
As I say I don't want to spoil much more, but I will say that the episodes aren't random for random sake. Upon completing all the stories you get a couple more that weirdly tie them all together.
The art style has been totally rebuilt, and it only takes a second of looking at the original to tell that. In doing so they have rebuilt it with a new beautiful pixel art style that is the perfect balance of detail and pixely. Seriously when I think of good pixel art, this is exactly what I want to see, it is freaking gorgeous.
On a serious note, the weird little stories and variation between story heavy and gameplay heavy chapters makes Live a Live incredibly compelling. If you like classic JRPG's at all then this is a must play, and if you don't, it is worth a peak.
Seriously try the demo, it is great.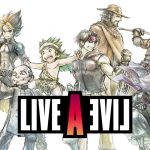 Live a Live (Switch) Review
Game details
Released: August 2022
Rating: PG
Platforms reviewed: Nintendo Switch
Genre: JRPG
Developer: SquareSoft
Publisher: Nintendo