The Long Beach California OG DOMINO has linked up with his neighborhood homeboy Snoop Dogg to celebrate and pay homage to Women Worldwide that have West Coast characteristics, in their hot new single Baby So West Coast via OG Music Group.
Fusing 90's nostalgia with 2020 flow, Baby So West Coast teases what summer should've been had 'rona not entered the chat. Basking in refreshingly confident sass, this record brims with an intoxicating flow coupled with a true assortment of sophisticated percussion and street swag, making it bound for playlist staple status.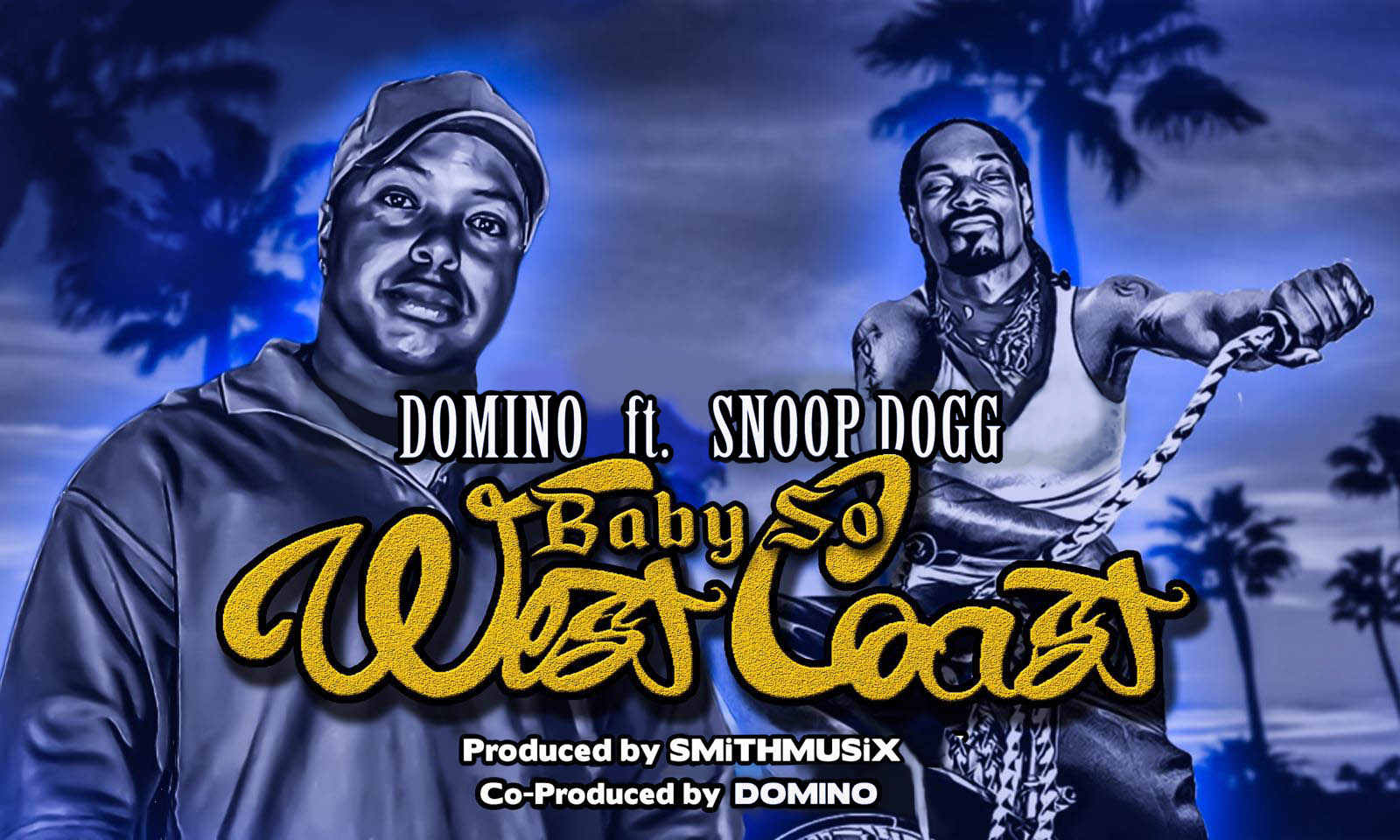 In the world of Hip-Hop, DOMINO is a name that is synonymous with a pillar of the community. Renowned for first pioneering the melodic style of hip-hop which earned him recognition as not only the first artist to simultaneously hold three #1 spots on the Billboard Charts using this style of rap on his smash hit single Getto Jam, but would also become the first West Coast Artist affiliated with Def Jam to reach number 1. His Sweet Potato Pierecord would also solidify the Genesis of the melodic hip-hop style he calls "MELODOCIOUS." Fast forward 25 years and the name DOMINO has still sustained as a legend in the game.
Joining him, multi-platinum selling artist Snoop Dogg is a name that needs little introduction. First making his mark with his Doggystyle album following a stint as Dr.Dre's protégé in Still D.R.E.Snoop has gone on to release staples including, Still A G Thang, Drop It Like Its Hot alongside Pharrell Williams, Sensual Seduction, I Wanna Love You, Young Wild and Free, What's My Name and many more. Amidst the hits, Snoop has over 37 million worldwide album sales under his belt and is still counting.
Ensuring that his return is one that's going to be remembered, DOMINO is here to showcase that the LBC always have and always will hold a firm place in the history of hip-hop.
DOMINO feat. Snoop Dogg – Baby So West Coast is out now via OG Muzic Group.
Be a supporter of STG
Everyone that works on STG is a volunteer. If you like the site and it's contents please think about donating. Even a small amount helps keep the servers running.