Crunchyroll along with partner Aniplex of America, is bringing Sword Art Online the Movie -Progressive- Scherzo of Deep Night to cinemas across Crunchyroll's English-speaking territories in February 2023.
This may be a game, but it's not something you play.
The world's first VRMMORPG (Sword Art Online) became a game of death. Over a month has passed since 10,000 users were trapped inside the game world.
Asuna, who cleared the first floor of the floating iron castle of Aincrad, joined up with Kirito and continued her journey to reach the top floor. With the support of female Information Broker Argo, clearing the floors seemed to be progressing smoothly, but…Conflict erupts between two major guilds who should be working together – the top player groups ALS (the Aincrad Liberation Squad) and DKB (the Dragon Knights Brigade). And meanwhile, behind the scenes exists a mysterious figure pulling the strings…
In a dangerous battle of death, there is an assault that differs from the threat, and it will involve Asuna and Kirito.
The film follows protagonist Asuna as she continues her journey through the virtual reality death game, where "Game Over" means death in the real world.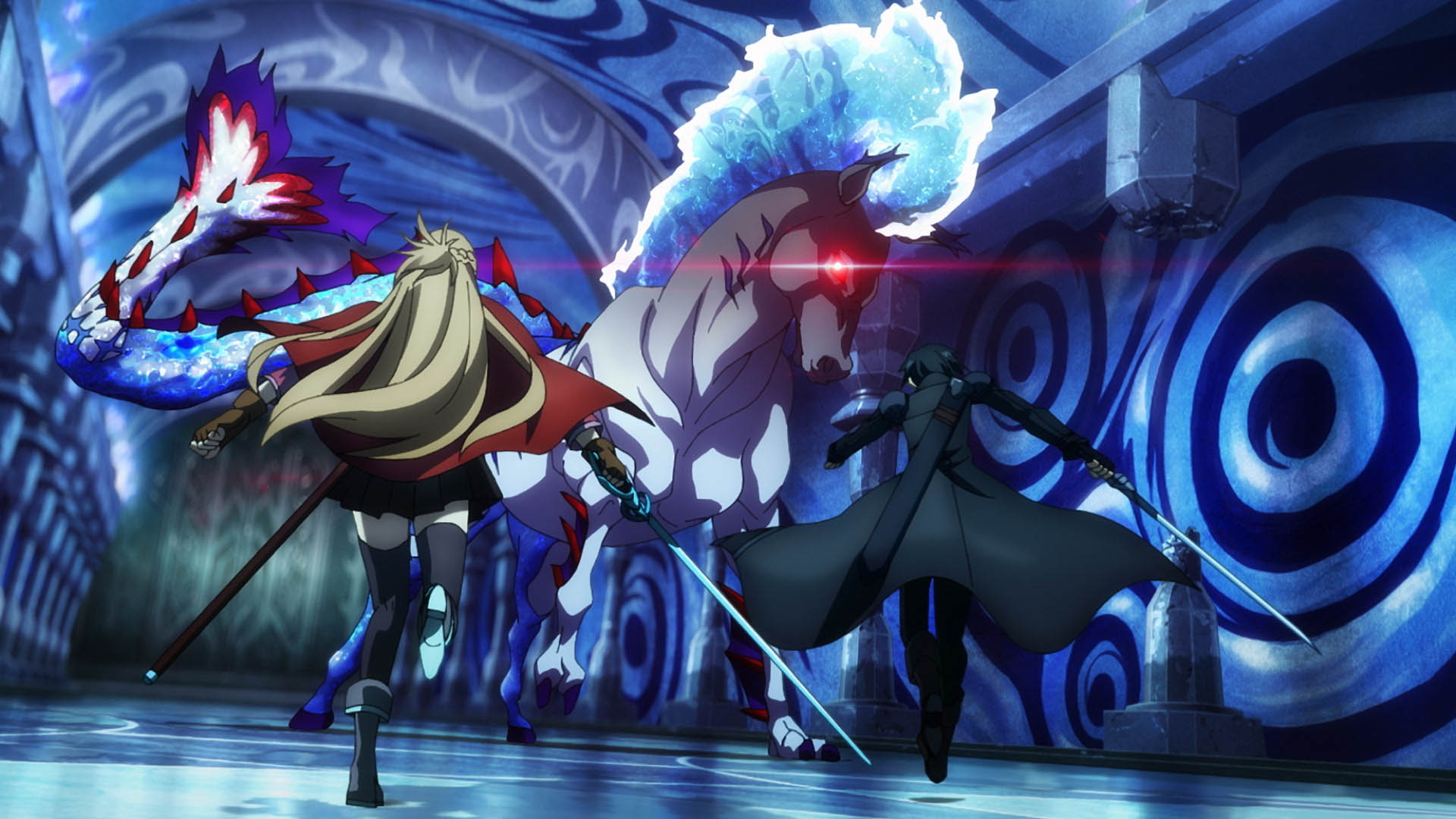 The popular sci-fi action adventure arrives in theatres in the United Kingdom and Ireland on Wednesday, February 1st, 2023. In Australia and New Zealand on Thursday, February 2nd and in the United States and Canada on Friday, February 3rd.
Additional theatrical release dates for Europe and Latin America to be announced soon.
The film will be available in both Japanese with English subtitles as well as dubbed in English.
Scherzo of Deep Night is the anticipated sequel to Sword Art Online the Movie -Progressive- Aria of a Starless Night (2021), now available to stream on Crunchyroll.com.
Be a supporter of STG