Australian film is having an excellent decade thus far; especially when it comes to crime dramas.
On the heels of such well-regarded Australian crime dramas like The Stranger and The Dry comes Matt Nable's gritty yet emotive Transfusion.
As the film opens, we see SAS sniper Ryan Logan (Sam Worthington) and his teammate Johnny (Matt Nable, who directed and also wrote the screenplay) in action, taking out enemy combatants.
This flashback then moves forwards to Logan camping with his young son Billy (Gilbert Bradman). Interestingly, Ryan's  bond with his son appears to hang predominantly on survival tactics like shooting a deer and sharpening a knife with a whetstone. It's seemingly a placid and peaceful time for Ryan, with his wife Justine (Phoebe Tonkin) pregnant with their second child.
This placidity is shattered by a drunk driver running a red light, hitting Justine's side of the car. Billy suffers a ruptured spleen and a laceration on his face, but Justine's injuries are more severe- she has serious internal bleeding. Adding to the urgency of the situation is the fact that both Justine and Billy require urgent blood transfusions, but both have an RH blood type- the rarest type of blood to procure.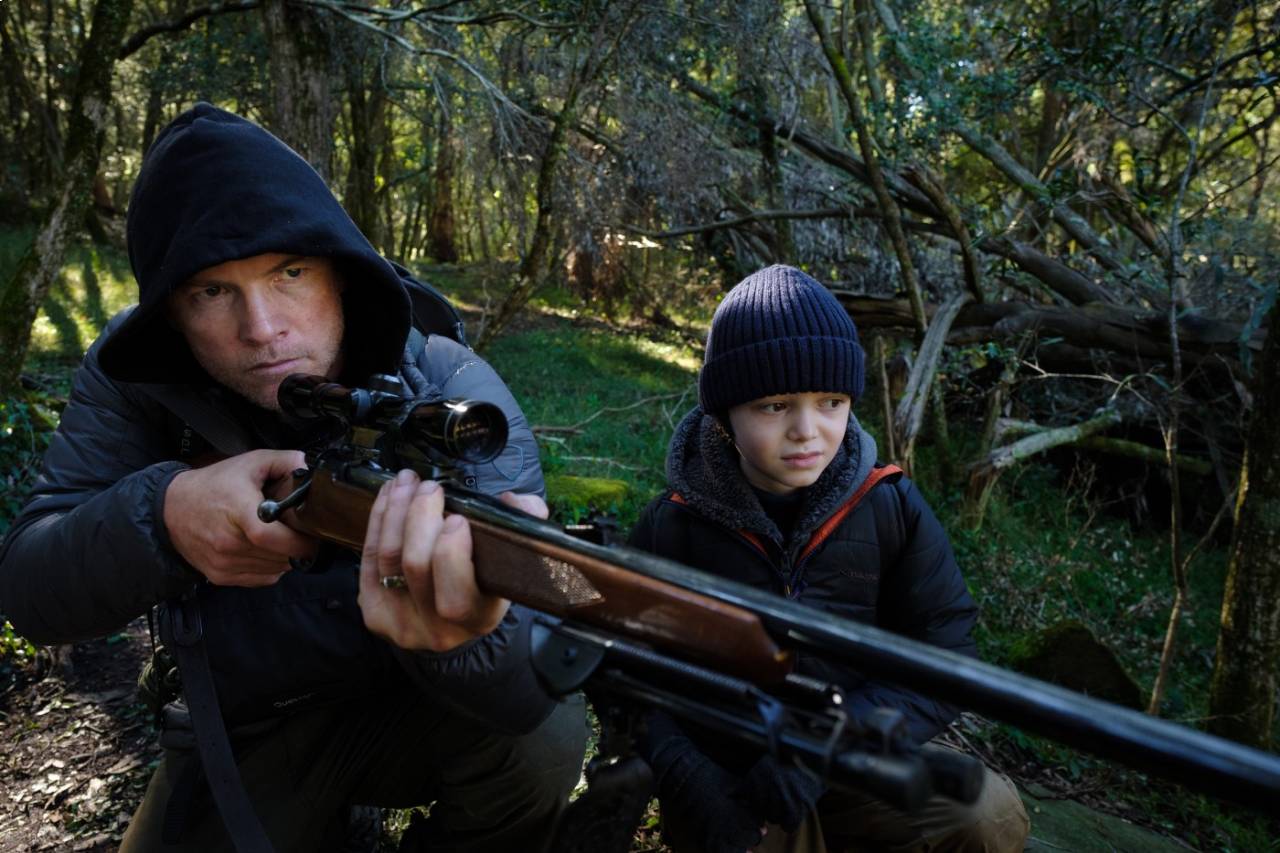 8 years later, and sadly after losing Justine and the unborn baby, Ryan Logan is a man transformed and not in a good way. In order to take care of Billy (played at 16 by Edward Carmody), he must leave the Army; something which proves to be problematic not just for Ryan but also for Billy.
Due to Ryan's inability to sustain employment Billy has been to 6 different schools and has also been in legal trouble, including for drug possession and stealing. The transition to civilian life for Ryan has been a steep learning curve, and as well as dealing with the grief over his wife's death he also has PTSD.  He's not alone in his difficulty transitioning from soldier to civilian- when he meets up with Johnny again, Johnny says: "it's hard being a soldier when you're not a soldier. No cunt will listen to you."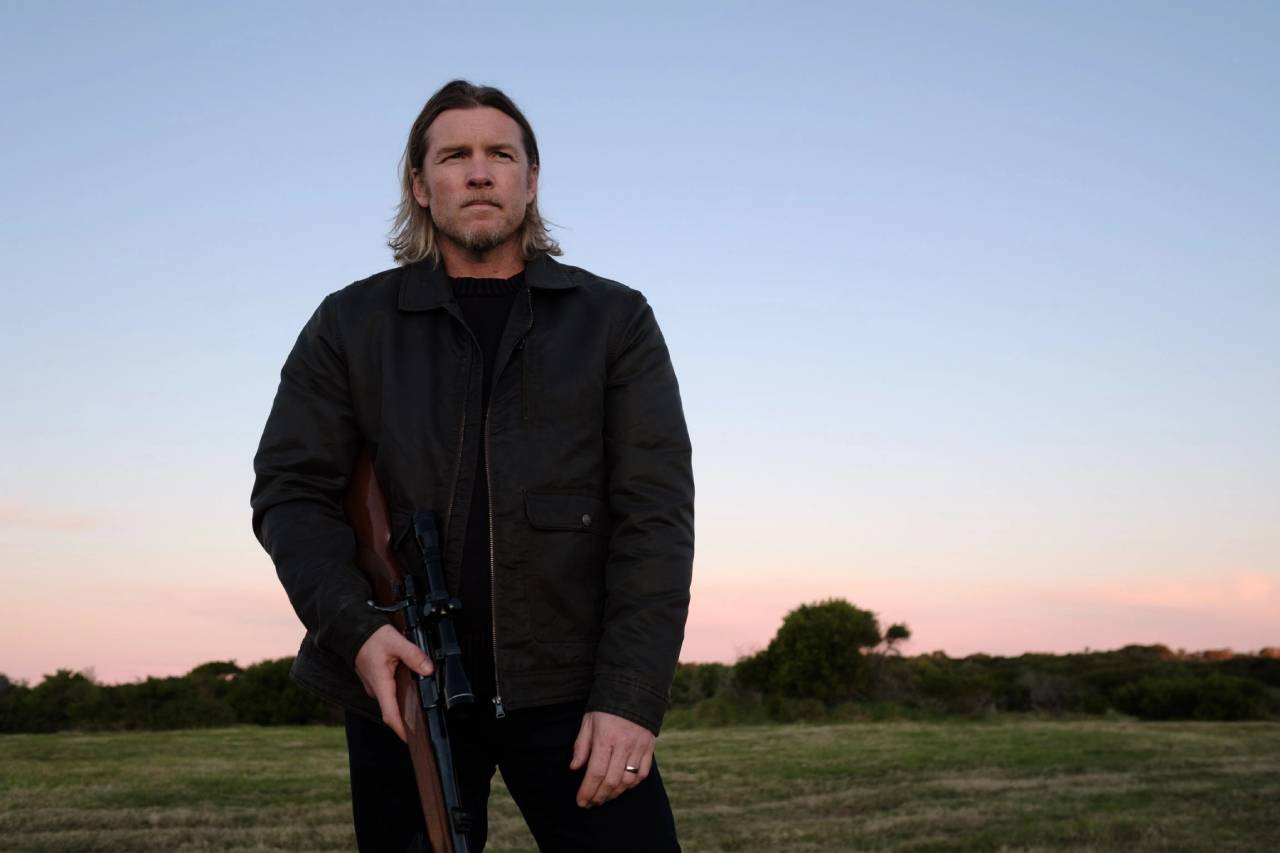 Johnny's got a potential gig for Ryan: the robbery of a drug dealer. One night, in and out, zero rounds. After declining the gig, Ryan finds the pressure being put on him by Johnny via manipulation. First Johnny makes an unexpected visit to Ryan's house and meets Billy, and then at the bar later he mentions a favour that was done by Johnny because he loves Ryan as a brother.
It's a manipulation tactic that works effectively because of their bonds of brotherhood in the SAS, as well as the fact that Johnny was there for Ryan when Justine died. But what began as a single gig turns to chaos when Billy finds himself in trouble at a drunken party and Ryan is forced to in turn ask Johnny for his help.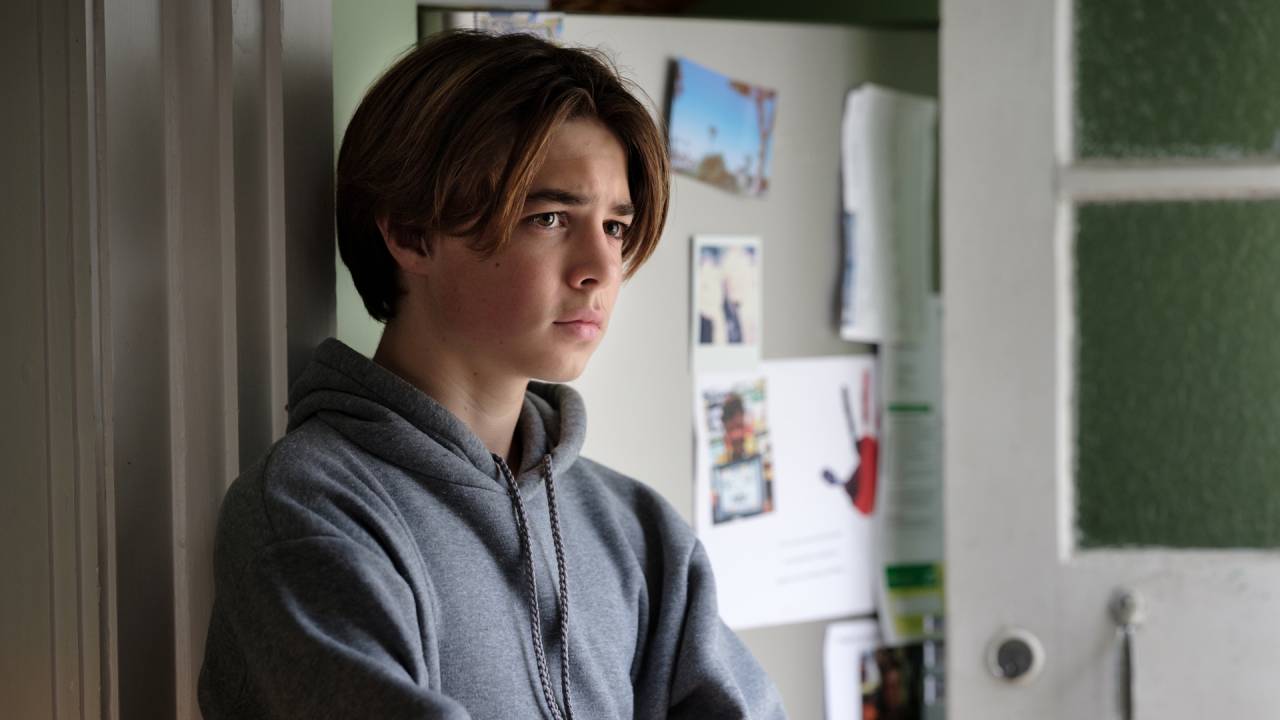 Transfusion may feature some rather gritty action set pieces, but at its heart the film takes a measured and emotive look at the ways in which trauma impacts on a person's life trajectory.
Nable's script also shines a light on the difficulties military personnel can face transitioning to civilian life, especially if they have seen action overseas. There are some very subtle but effective techniques used to flesh out the characters outside of dialogue. For instance, Ryan has a red lamp in his bedroom which casts low light.
This could be seen as a throwback to his sniper days where red light was used to illuminate things without impacting on night vision. We also see that regardless of the circumstances, Ryan is trying his best to be a good father. We see this in the way he makes sandwiches for Billy.  When Billy was younger, he would make a sandwich for him and squash the bread slightly flat. He does this for Billy even when he's sixteen. Billy has taken to self-harming, particularly to prick the finger where he suffered a cut from the hunting knife when he was camping with his Dad at 8 years old. It feels like this is Billy's way of trying to feel the connection between himself and his father again.
Nothing in Transfusion feels forced or superficial; in fact everything both narratively and symbolically is woven together in an intelligent and satisfying way. While it is an incredibly emotional watch, it's a film that is well worth viewing.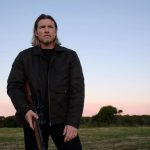 Transfusion (Bluray – 2023) Review