Aotearoa: a place the rest of the world tends to see as a nuclear-free paradise, with affordable health care and gorgeous scenery.
But pull back the curtain and you see a place where social inequality still exists, homelessness is an ongoing problem and a record number of people are on the waiting list for social housing.
Gaysorn Thavat's truly remarkable The Justice of Bunny King tackles one woman's story of battling the system in order to make a good life for herself and the children she is separated from.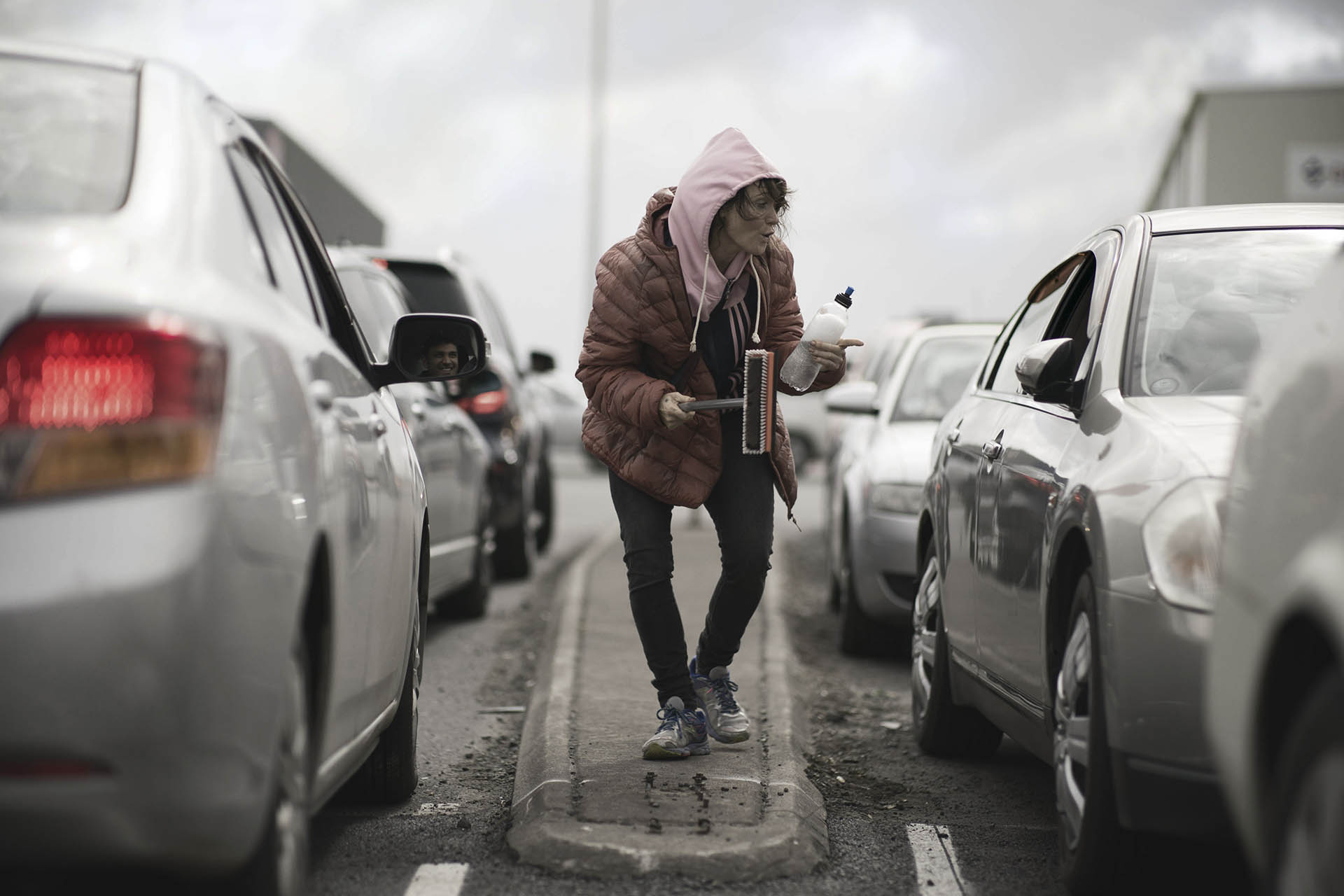 Bunny (Essie Davis), is a self-proclaimed "homeless squeegee bandit…but sexy". Armed with her squeegee on Auckland's intersections, she fearlessly cleans windows for pocket change.
Sometimes she'll strike gold and be given generous compensation or a cigarette she can share with her fellow window washers, at other times she'll strike out. Her window washing is to supplement the meagre $230 + accommodation supplement she receives from the government, and her reason for supplementing it is because she is saving for the bond for a rental property so she may be reunited with her children in foster care.
It's a catch 22: in order to have her children back, she has to have stable accommodation. In order to obtain that accommodation, she needs to have references and proof of income. And with her daughter Shannon's birthday coming up she's doubly determined to make it a reality.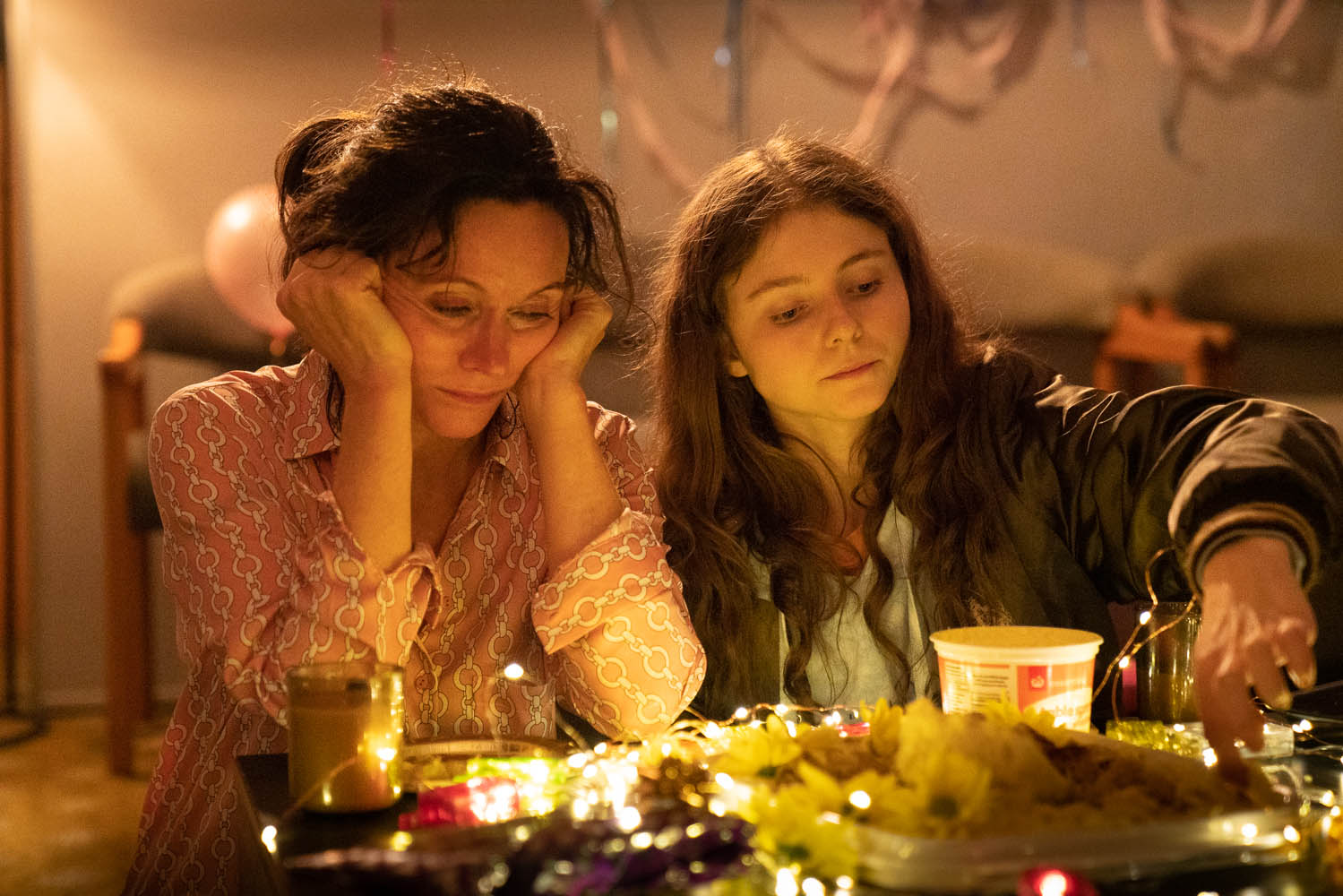 Sleeping on her sister's couch, Bunny also has to deal with the sleazy Bevan (Erroll Shand) who, judging by the embarrassingly shoddy modifications he's made to his car, is a wannabe boy racer well past his prime who drinks beers with the boys while Bunny's sister works double shifts as a nurse.
It's under this roof that Bunny will uncover a trauma involving her eldest niece, Tonyah (Thomasin McKenzie), something which brings them closer together and makes Bunny even more determined to reunite with her children.
This is a film that covers a broad spectrum of the human experience in modern-day New Zealand, but doesn't do so flippantly.
Poverty, abuse, bureaucracy and public perceptions about those in need in our cities and towns are all covered in The Justice of Bunny King, with Essie Davis's magnificent performance as Bunny as an effective (and affecting) vehicle for this narrative.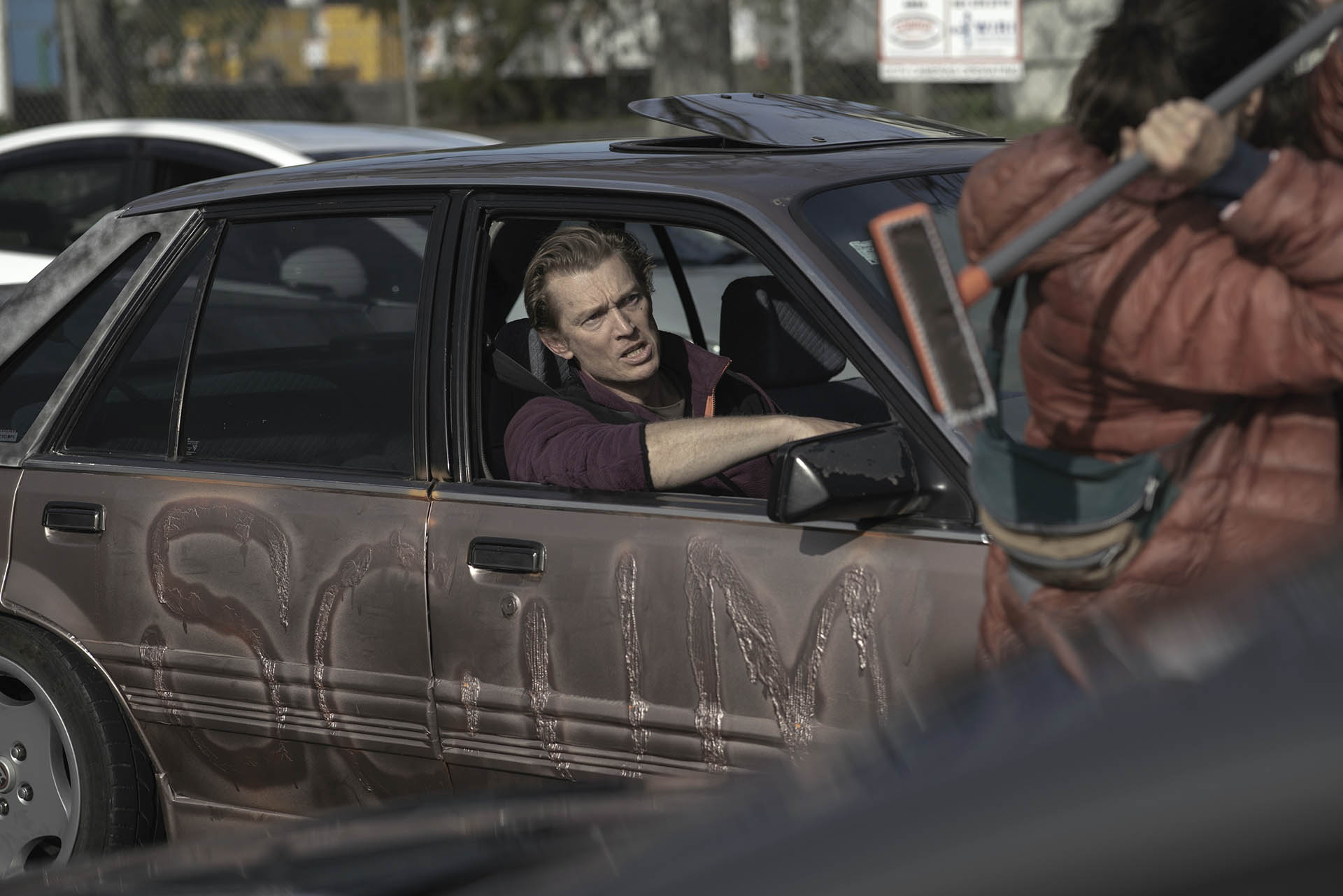 From a story by Gaysorn Thavat, with a script by Sophie Henderson (with additional writing by Gregory King), it is not overly sentimental, judgmental or saccharine. Bunny King is a born fighter, a lioness out to protect her cubs (which is echoed very subtly when she is given a necklace with a lioness's head with a doorknocker in its mouth during her Dress for Success appointment).
She's resourceful because she's had to be. She's not willing to lay down and give up, and she'll give you a piece of her mind at the same time.
The Justice of Bunny King debuted at the 2021 Tribeca Film Festival, where it was nominated for the Best New Narrative Director Award (for first-time directors), as well as receiving a nomination for the Nora Ephron Award for Best Female Filmmaker.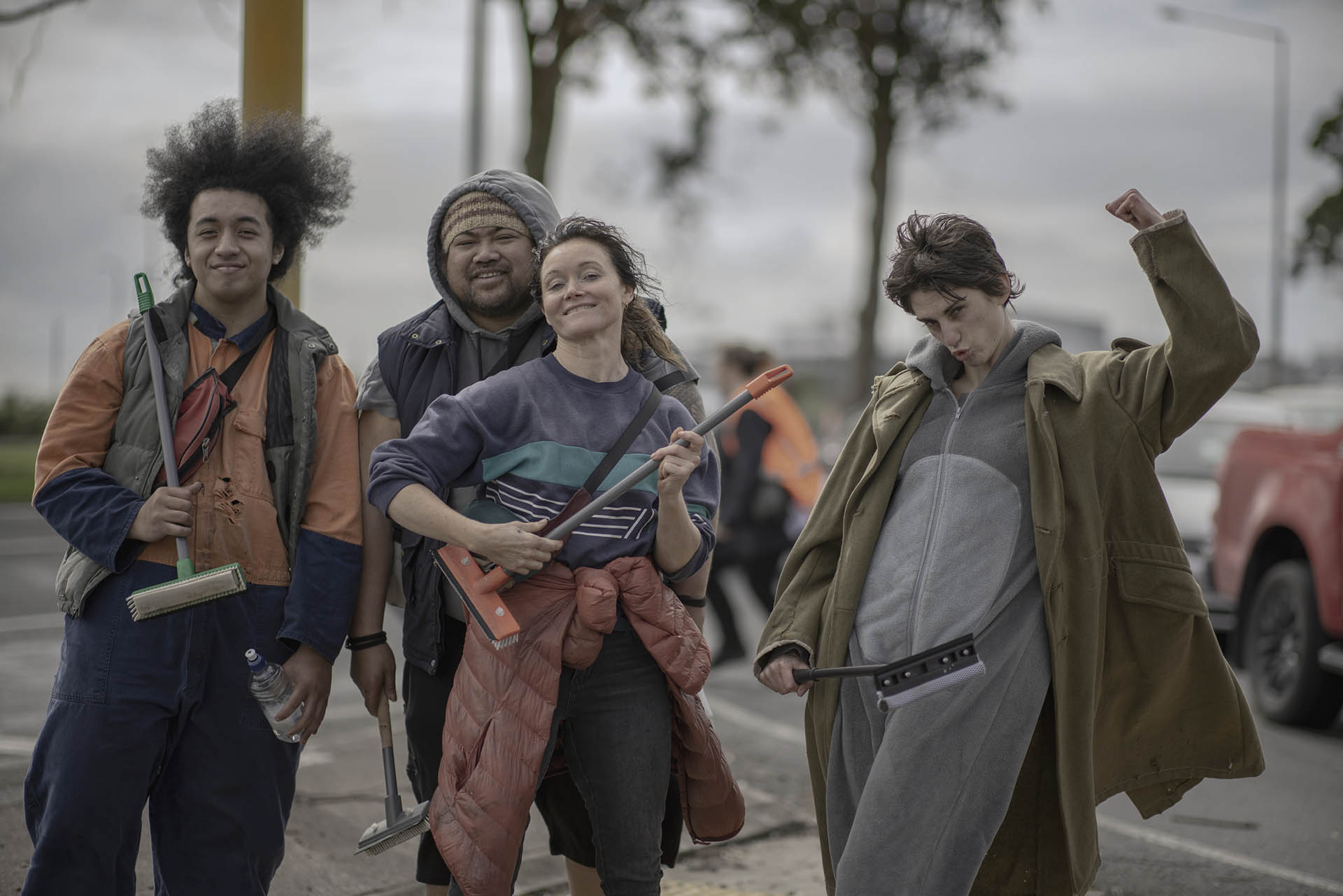 As a result, Tomasin McKenzie and Essie Davis received a Nora Ephron Award Special Jury Mention for their outstanding achievement in acting, something which is absolutely well-deserved.
It's not the first time McKenzie and Davis have worked together: they squared off as mother and daughter-in-law in Justin Kurzel'sTrue History of the Kelly Gang and their previous working relationship really pays off in The Justice of Bunny King.
There is a tangible, believable bond between Tonyah and Bunny that is equal parts poignant and heart-breaking.
Be warned, you absolutely will need tissues for The Justice of Bunny King, but you will find yourself wanting what Bunny wants for herself, and perhaps that what we as a society should also want for those less fortunate.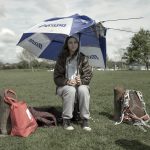 The Justice of Bunny King (Madman Films – 2021) Review