"If you must blink, do it now"
Kubo and the Two Strings is a 3D stop-motion animated film that mixes fantasy, action, adventure and culture, making it an ideal family film for all to enjoy. Produced by Laika, the studio notable for its stop-motion animation for feature films such as Coraline and The BoxTrolls, Kubo and the Two Strings makes good use of the Laika treatment and is a visually expressive and stunning piece of work.
The film is set in Ancient Japan and tells the tale of a young, eye patch wearing boy, Kubo, who spends his days looking after his ailing mother and tells tales of magic and wonder to the local villagers using his growing magical abilities. Things take a dark turn for Kubo, however, when he is discovered by his evil, monstrous aunts, which sets off an old family feud leading Kubo on a quest to find a magical suit of armour once searched for by his father, a great samurai warrior. Throughout his quest, Kubo is accompanied, guided and protected by two allies, a monkey and a beetle.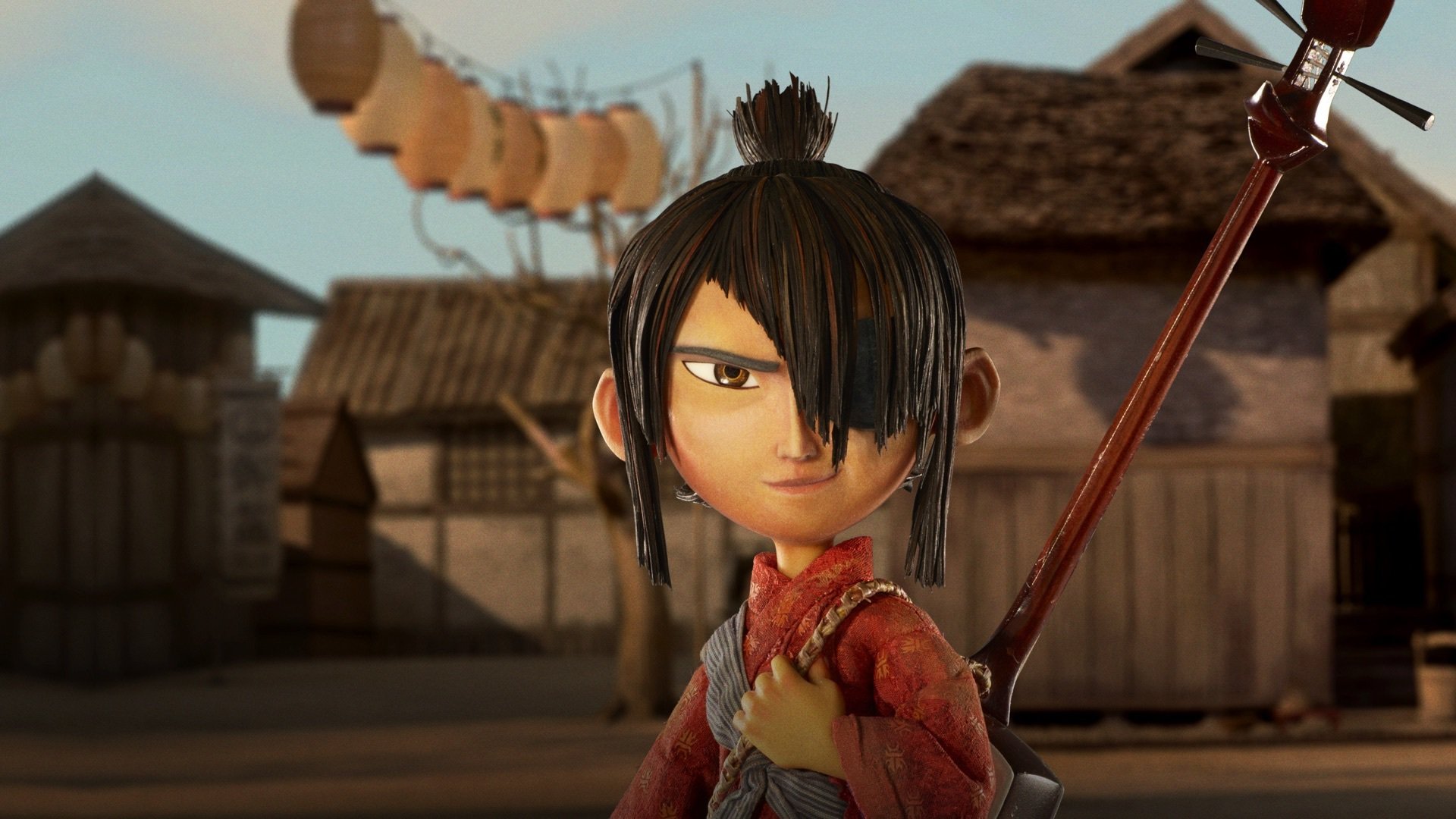 The main plot of Kubo and the Two Strings is intriguing and brilliantly written. The plot ignites a sense of thrill and adventure in viewers as we follow Kubo on his journey, learning more about his family history and culture along the way. This sense of adventure, not only attracts us to the film but also entices us to want more.
The film's theme is captivating in that it illustrates the power of love conquering all. Kubo's love for his mother is powerfully evident in the way he cares for her at the beginning of the film. Likewise, Kubo's mother, despite her injuries and memory losses, loves her son with all her heart that it drives and motivates her toward protecting him at all cost, even if it meant losing her magic and her life. The power of love and bond between parent and child is incredible in this film. It is incredibly touching and acts as a striking reminder of the lengths parents would go to for their child's safety and welfare.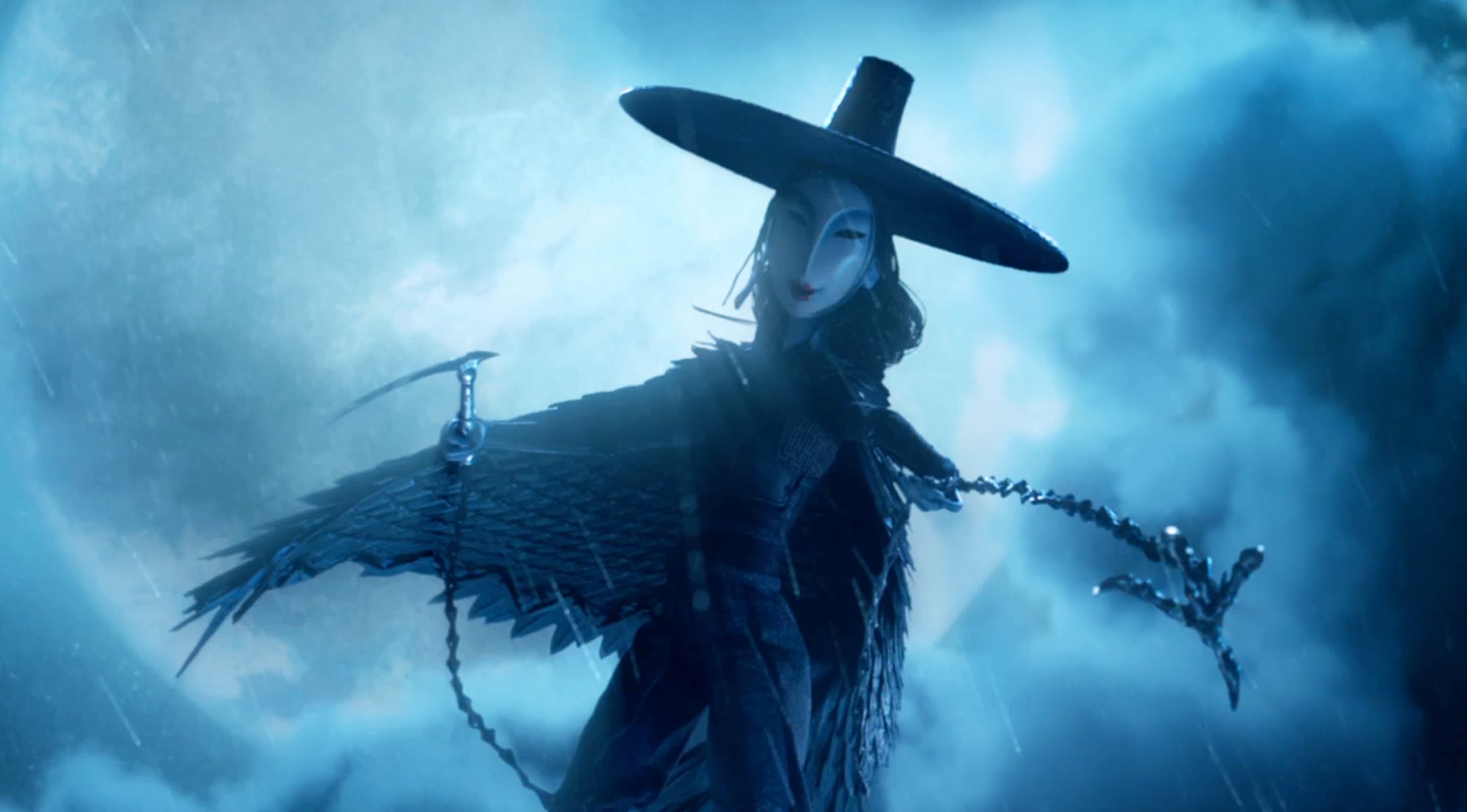 The theme of parental love was not the only idea that was appealing to me. I thoroughly enjoyed the Japanese culture that was depicted in the film. The shamisen, the three stringed Japanese instrument that Kubo plays, is impressive. The way in which its music creates the sense and environment of being in Ancient Japan is blissful and soothing. The peaceful culture and friendliness amongst the villagers depicted in the film also creates a sense of community and unmatched harmony, something that is nowadays very scarce and difficult to find. This was certainly an aspect of the film that truly captured my attention.
Whilst most films have at least one or two characters which I find that I dislike, all the characters in Kubo and the Two Strings were well on point and portrayed extremely well. From the heroes of the film to the villains, each and every character managed to capture my interest. The villains, of course, took centre stage. From the giant skeleton monster which gave off the impression of being a wicked final boss in a videogame, to Kubo's two evil aunts who shielded their faces with creepy looking porcelain masks, the villains were fantastic. I must commend the voice cast of this film in doing a great job bringing their characters to life. Charlize Theron gave the monkey a wonderful maternal, no nonsense type, mama bear voice, depicting her character as being especially protective of Kubo, while Matthew McConaughey brought on the McConaughey charm and idiocy to the beetle. Together with Art Parkinson, who voices Kubo, the trio bring comedy and familial love to alive on screen in a way that is truly entertaining.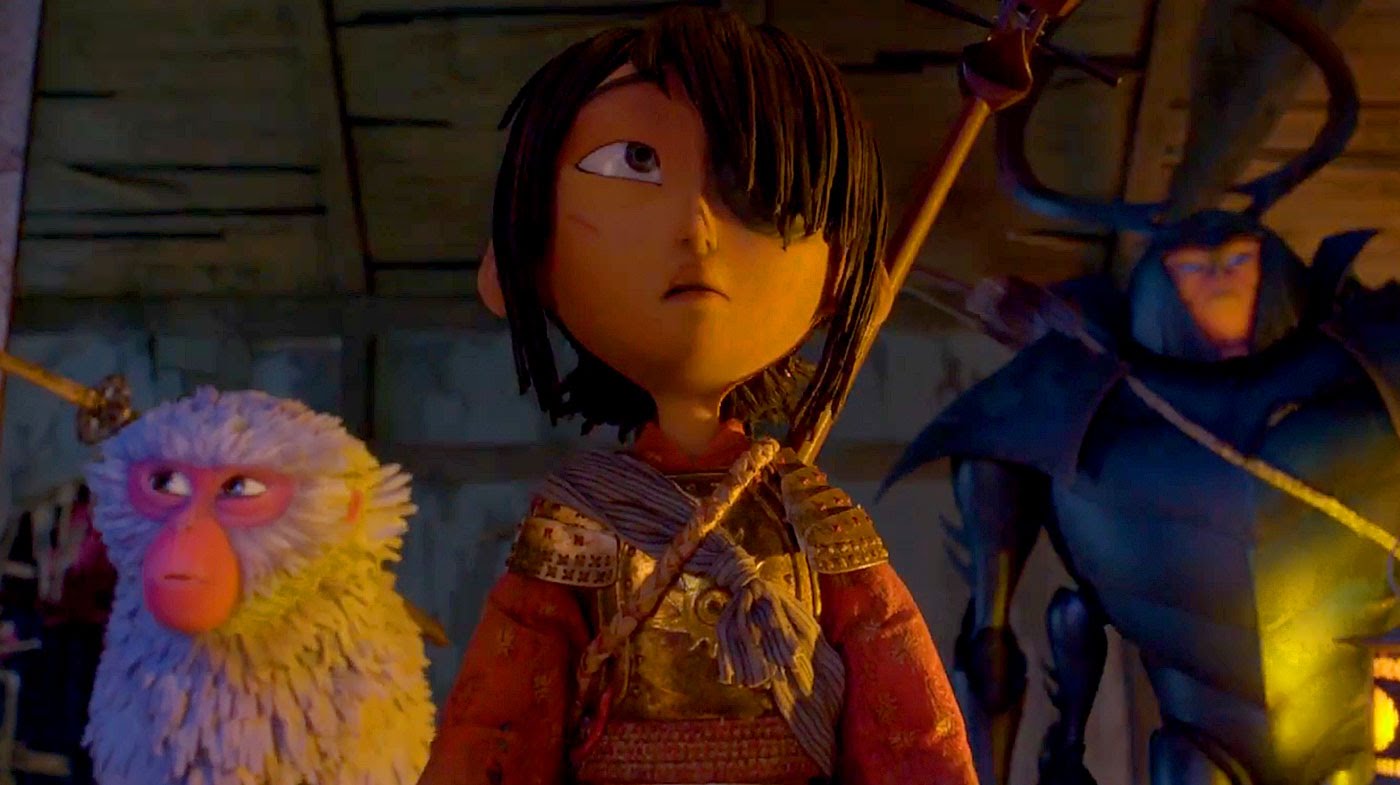 Music and visuals were one of the key points in delivering awesomeness to Kubo and the Two Strings. With much of the film being based on magic and origami, the visuals that carried through the film was a stunning spectacle that was made all the more alluring in 3D, especially the perfectly choreographed fight scenes. Where normally the Laika animation style is not one I enjoy, the studio certainly managed to change my mind with this film. Similarly the soundtrack and music used in the film was delightfully pleasant and allowed us to imagine being right there alongside Kubo as he made his way through treacherous territories to find all three pieces of the magical armour.
It's been a long while since I found myself thoroughly enjoying an Asian culturally focussed animated feature film. The last one which I adored immensely was Disney's Mulan. Kubo and the Two Strings certainly came incredibly close and is one that I wouldn't mind watching in the cinemas again. It's a film that will leave you, and your kids, with a nice, warm and satisfied feeling inside.
*For more pop culture and anime rantings and reviews, check out my blog, The Vanguard.
Kubo and the Two Strings (Focus Features - 2016) Review
Released: August 2016
Rating: PG
Director: Travis Knight
Starring: Charlize Theron, Art Parkinson, Ralph Fiennes, Rooney Mara, George Takei, Matthew McConaughey
Genre: Family, Drama
Distributor: Focus Films