PriceSpy finds Ghost of Tsushima to be most-popular game in February 2021
NOW CLOSED – To celebrate the recent drop in Alert Levels, New Zealand's biggest impartial price and product comparison site, PriceSpy, has teamed up with us here at STG once again to give away the two of the most-popular games PriceSpyers were looking to purchase in February 2021.
So, what are the most-popular games?
Well, according to PriceSpy, for a second consecutive month, Ghost of Tsushima (PS4) ranked overall most-popular game across its entire site.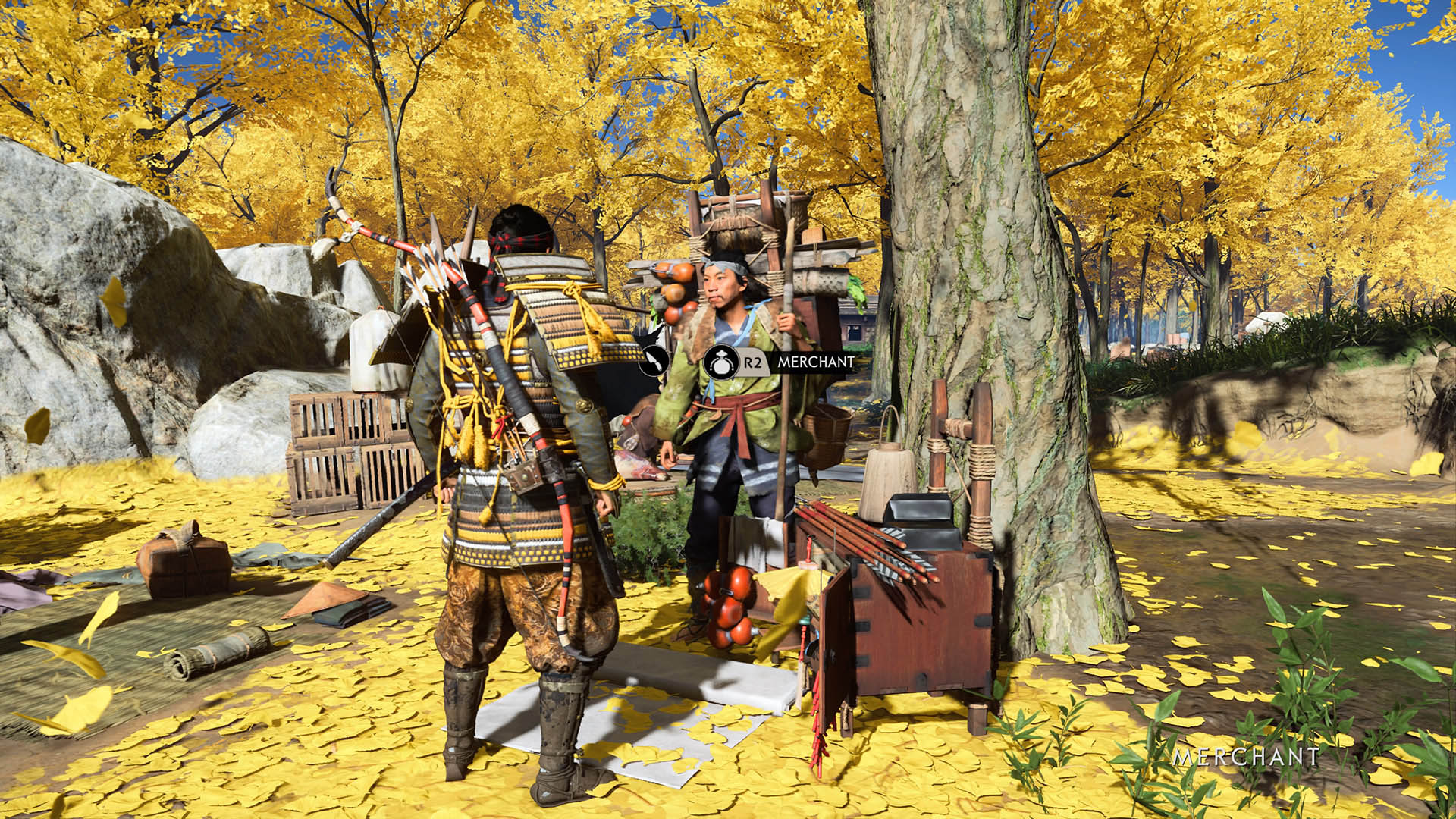 Attributable to Liisa Matinvesi-Bassett, New Zealand country manager for PriceSpy: "Without a doubt, Kiwis have been looking for ways to keep busy and entertained as a result of the recent lockdowns – and our insights suggest the most-popular game people were looking to buy last month was Ghost of Tsushima (PS4).
"Interestingly, despite stock availability for Sony's latest flagship console, the PS5, being in very short supply across New Zealand, shoppers still appeared to be looking to buy games for it – with
Demon's Souls ranking as second most-popular."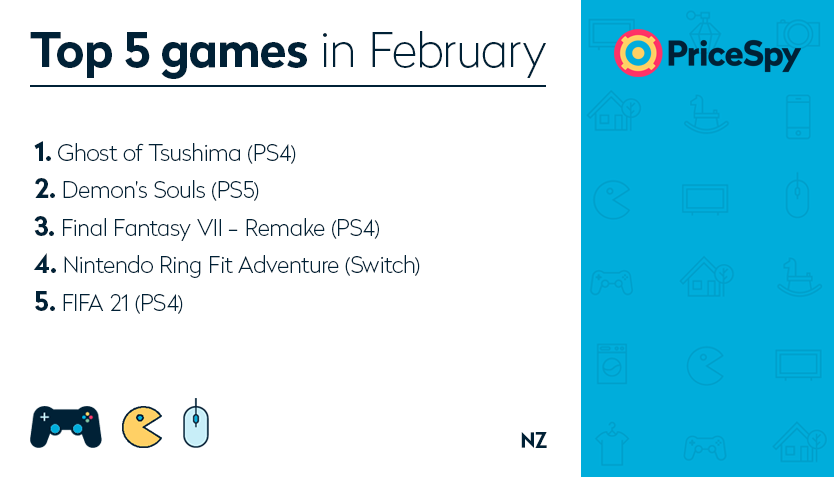 With many gyms closing their doors due lockdown restrictions, PriceSpy data found Nintendo Ring Fit Adventure continued to rank within the top five most-popular games.
Liisa concludes: "With gyms having reduced access due to the change of alert levels, many it seems were still looking to stay active, even if this was from the confine of their own homes, as Nintendo Ring Fit Adventure placed an impressive fourth position. No matter what games you're looking to purchase, our key piece of advice to gamers is to always carry out important pricing research before they actually buy. Shoppers can set up a quick and easy price alert on PriceSpy, and this automatically sends them a push notification if the price point drops below a certain point. It's really easy to do".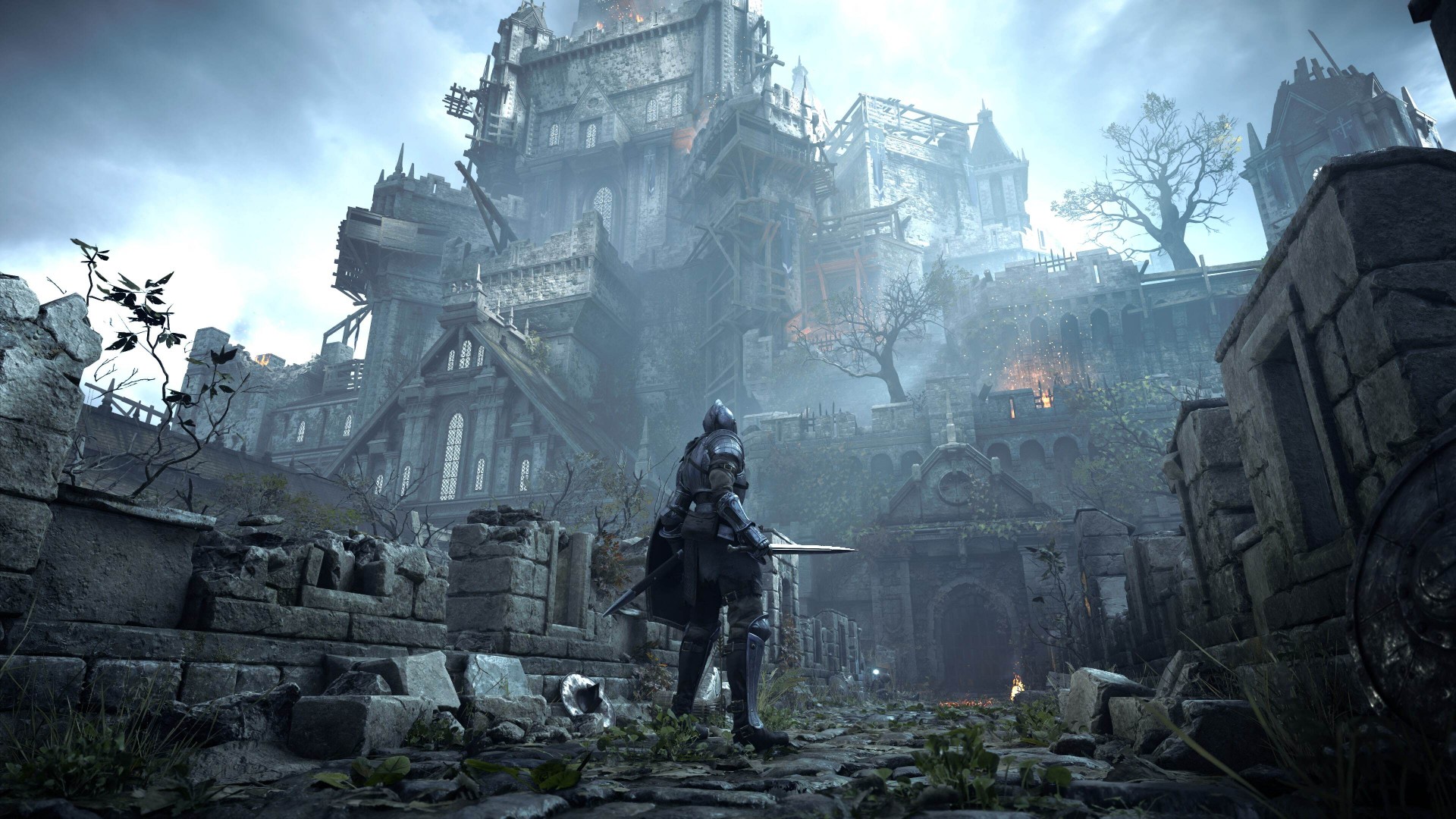 To stand a chance of winning, enter our giveaway by answering this question:
Demon Souls on PS5 is a remaster of the original title that released in PAL (ANZ / UK) territories in which year?
A: 2010
B: 2005
C: 2018
You can give us your answer by placing a comment below, hitting us up on Facebook, Tweet to us, or Email Us.
Important stuff: Winner(s) will be randomly selected from those that Comment below / Facebook Comment / Email in accordance to the above Question. Winner(s) will receive a physical copy of Ghost of Tsushima for PlayStation 4 and Demon Souls for PlayStation 5. Ghost of Tsushima is rated M15+ in New Zealand, Demon Souls for PlayStation 5 is age rated at M15+ in New Zealand. You MUST be over the age of 15 years in order to enter this promotion. STG may ask for verification. Competition ends on the 1st of April 2021. Only New Zealand entries are accepted for this promotion.
Download the PriceSpy app here.