A quarter of a decade ago a PC game like nothing else ever before released that set the foundation for SciFi first person shooters.
That game was Quake.
Where have all those years gone?!
I remember playing the original during computer class at school (instead of doing lessons of course). So if you're like me and smashed the stuffing out of the original, you'll be pleased to know it's back, enhanced for 4K but retaining a smoothed pixel-fest gory… er glory. Well, both.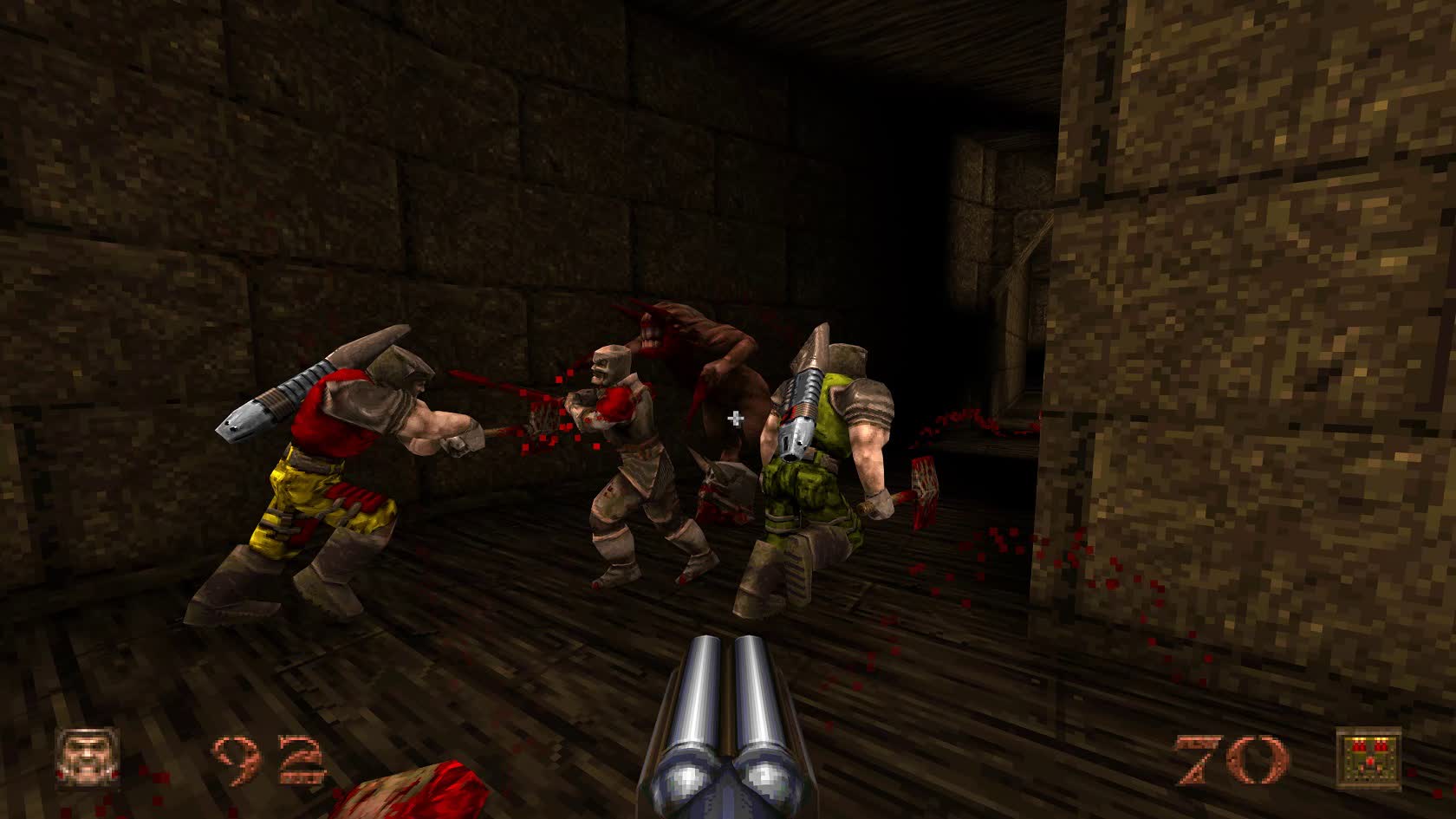 Built from the foundations of DOOM and originally published id Software and published by GT Interactive in 1996, id Software (now owned by Bethesda) are back at the helm of this new re-work to celebrate the 25 years milestone.
A SciFi blood fest, in Quake you are Ranger. A lone gunman sent into a portal to kill off the enemy only known as 'Quake'.
Maze like environments with puzzle elements you would clear areas, finding pick ups and extra, more beefy weapons along the way.
Ultimately the goal for most was simply to survive each Level.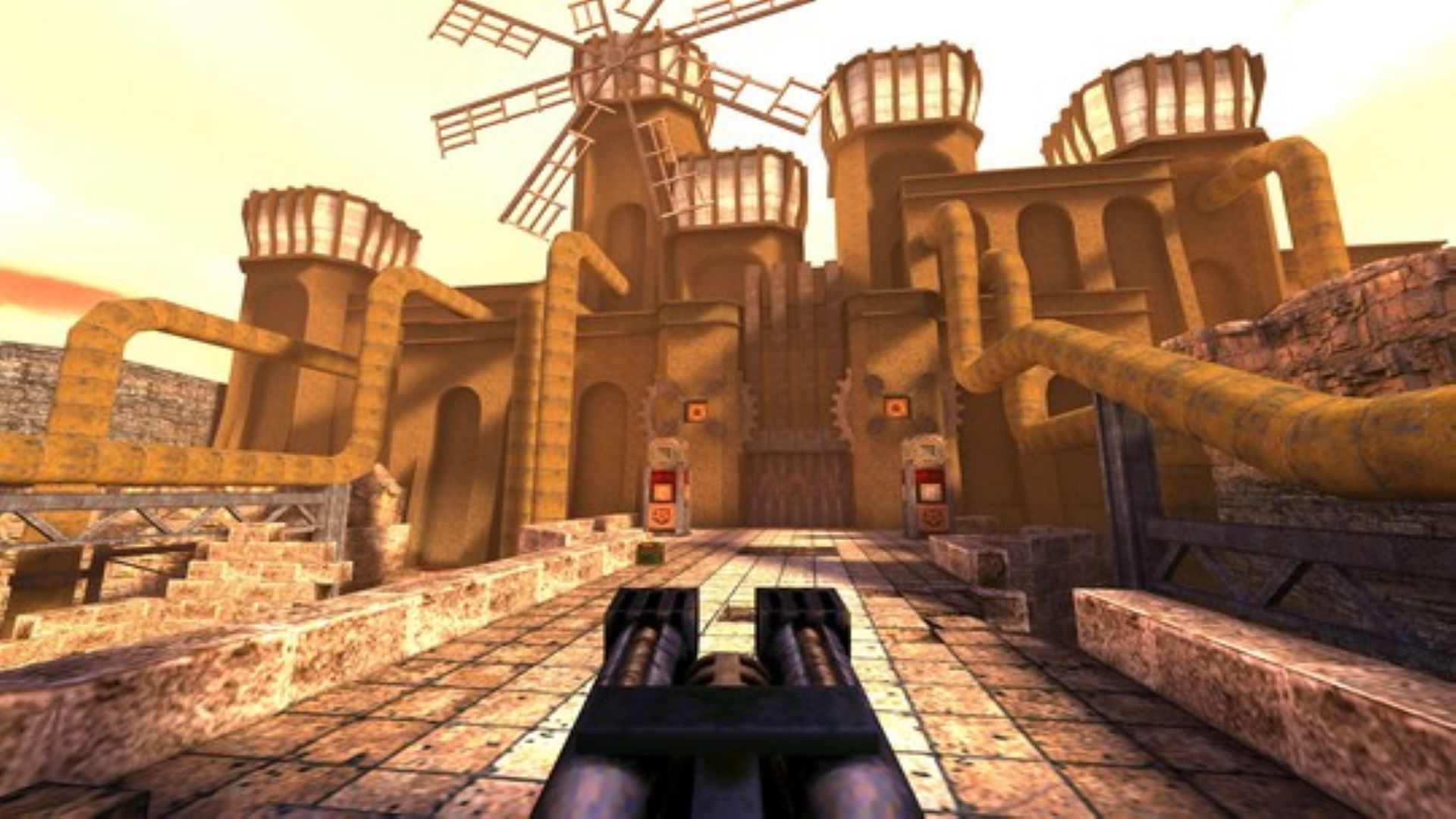 The original Quake was single player (no Broadband or Fibre back in those old timey days), but not so with the Enhanced version.
Now you can gun and run and clear Levels in up to 4 player online or split screen co-op.
Expansions to gameplay have also been added.
The two originals, 'The Scourge of Armagon' and 'Dissolution of Eternity', but the goods dont't stop there.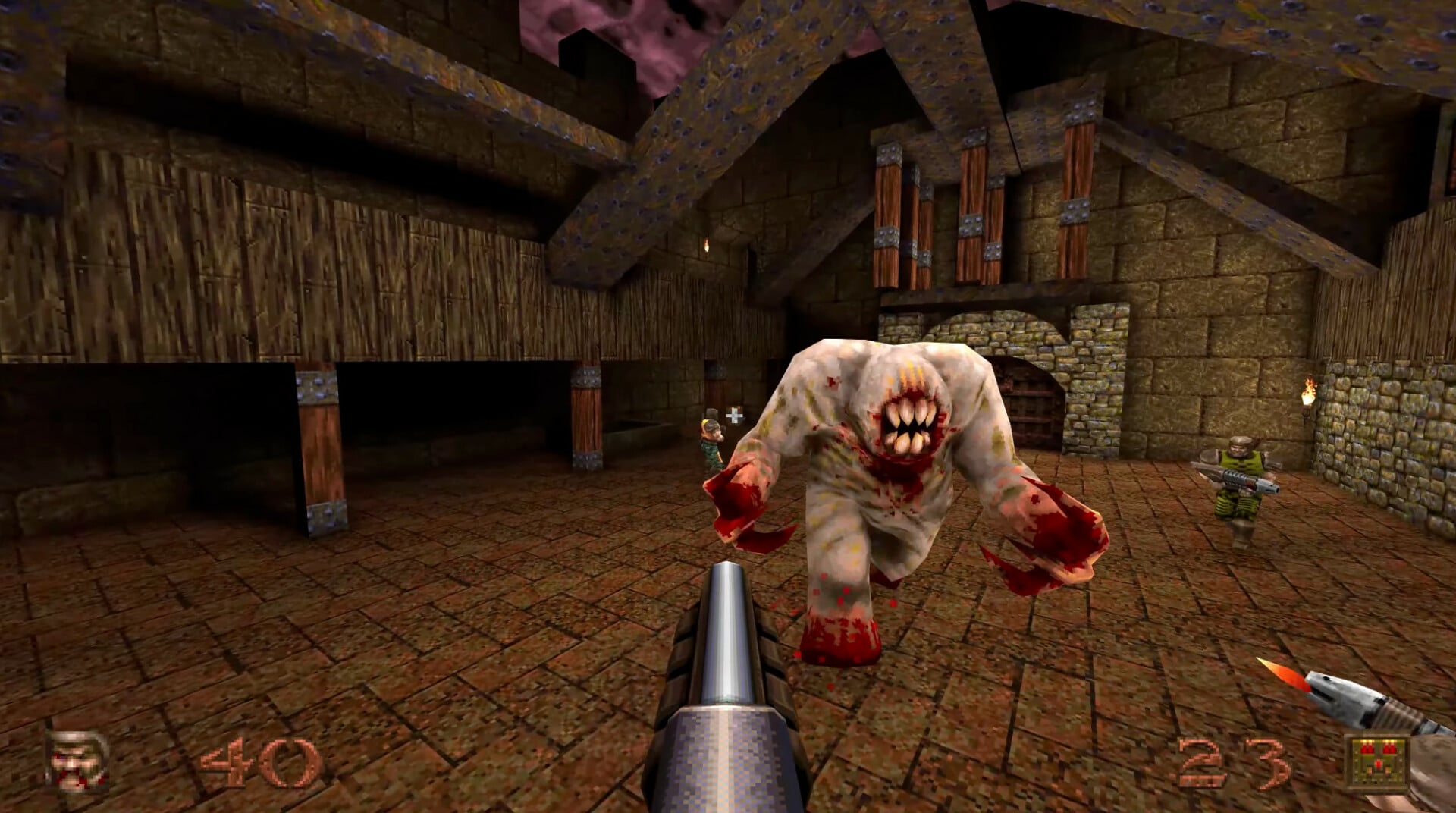 Two new ones as well; 'Dimension of the Past' and 'Dimension of the Machine', making this version of Quake not only a rework that stays as true to the original as possible but also the ultimate Quake game.
For original players of Quake, this is a remaster you shouldn't pass up. It's not one of those 'remasters' where it's had such a overhaul that it no longer reflects the original title. It's still in its original 1996 format.
And if you've never played Quake, now's a good time to start… and die, alot.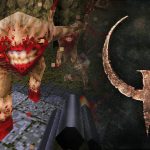 Quake Enhanced Edition (Xbox Series X) Review
Game details
Released: August 2021
Rating: R16
Platform reviewed: Xbox Series X
Genre: Shooter
Developer: Nightdive Studios / id Software
Publisher: Bethesda