Mega Man is quite the old franchise with many releases over the years and, as with most other classic games, it's due for a re-release. Capcom and Digital Eclipse have delivered the goods with Mega Man Legacy Collection. The collection brings together the first six Mega Man games with a few much welcome extras.
The first Mega Man game was released back in 1987. It is said to be a classic, but not all classic games stand the test of time. With so much time elapsed I was certainly curious as to how these games hold up. I'm not a long standing fan and haven't even picked up a Mega Man game so I would be seeing, with fresh eyes, how timeless this classic might be.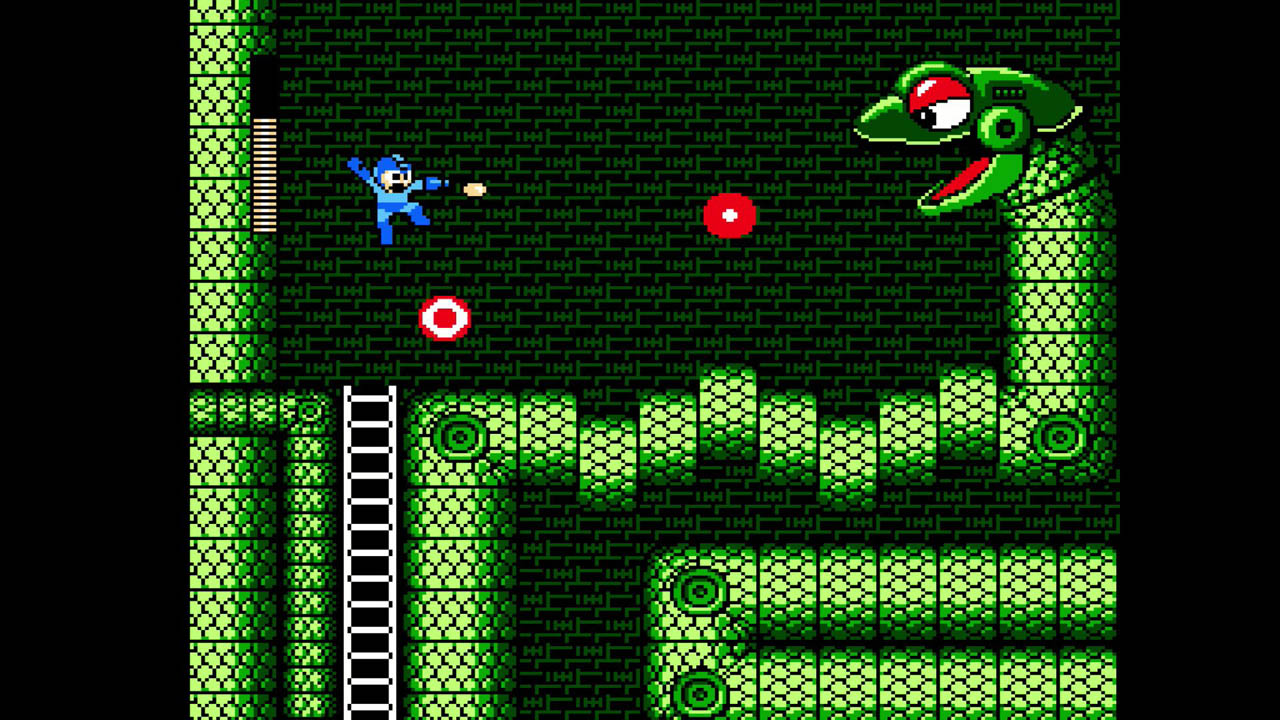 The Mega Man Legacy Collection is a set of 2D side-scroller platform games. You obviously play as Mega Man and usually choose from a troupe of eight enemy robots that range from characters like Bubble Man to Spark Man. After deciding on an enemy you play through an appropriately themed Level. Both enemies and Level design are created accordingly.
So each boss robot brings a whole new Level with new monsters. After defeating an elite robot at the end of each round you are rewarded by a new equip-able weapon type.
For instance defeating Metal Man gains you the use of his throwing metal blades. This creates a good amount of diversity and keeps things interesting as you progress.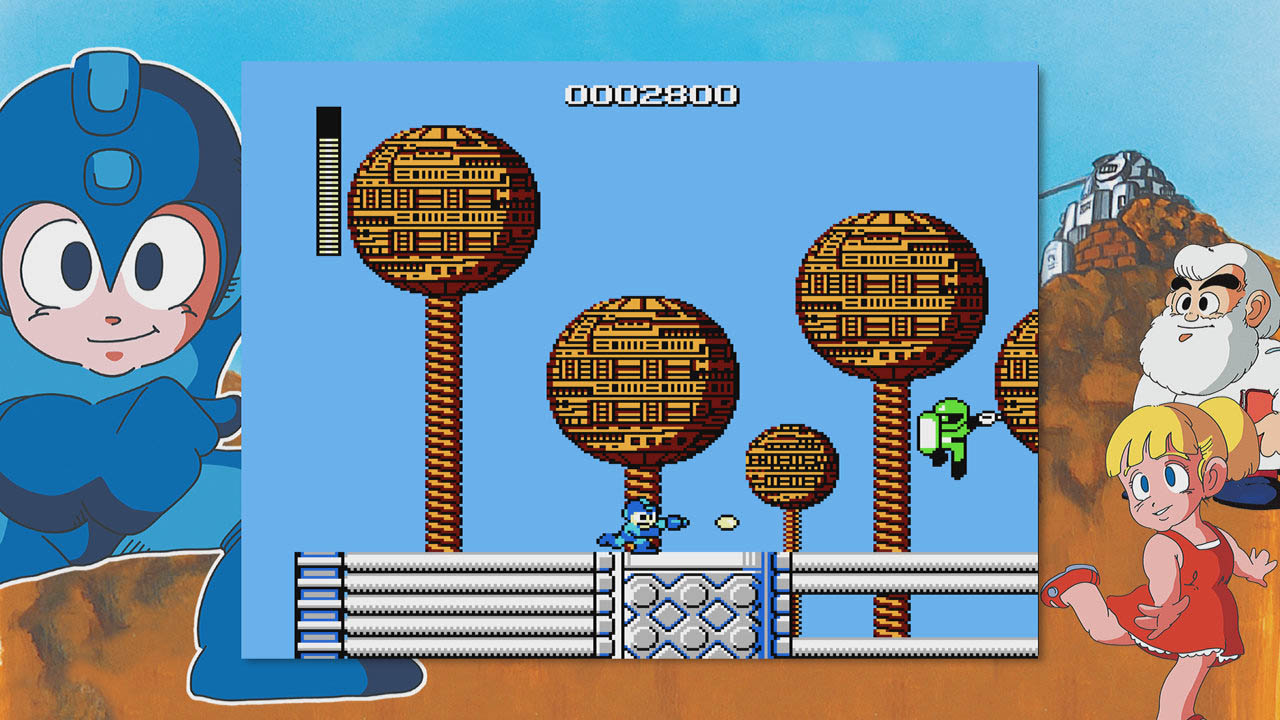 The movement and combat mechanics are as basic as it gets. You can move left and right, jump and shoot. For a bit of excitement you can jump a tad higher by holding down the jump button. Shooting has two options; just shoot or shooting three shots in quick succession. The triple shot can vary depending on the weapon type equipped.
I was pleasantly surprised to find myself enjoying the simple retro feel of the games; all the lovely arcade-y noises, simplistic combat and colorful blocky Levels. As I played on however I came to understand the way the game is played, so to speak. Parts of these games were definitely made with your death in mind.
Levels can be quite challenging, sometimes however with a serious degree of frustration to it. Many Levels offer extra health and lives, all you have to do is have the right outfit equipped to access them. This makes Levels either harder or easier depending the order in which you choose to defeat the elite robots. So the challenge can actually vary greatly as certain enemies and even bosses have weaknesses to certain weapon types but can be resistant to others.
Difficulty however is not found only in enemies and boss battles. The layout of each Level has many unique and interesting aspects that involve a bit of skill and luck to navigate through. These sections provoked a bit more emotion than I would have expected but painful as repeating some of these sections are, finally making it through is cause for much celebration.
Thankfully, when re-bundling these games, Digital Eclipse likely anticipated for people like myself by adding a handy dandy save function.
This makes these games a bit more forgiving and helped reduce some frustration.  I would most likely have rage quit if I had to repeat dull parts leading up to hard parts as many times as I repeated the hard parts. There is only one save to make for each game and it would be unwise to save amidst enemies or in the middle of a fast paced section, so it didn't completely take away from the game but rather saved us hopeless cases a bit of time. You also don't have to use it if you don't want too.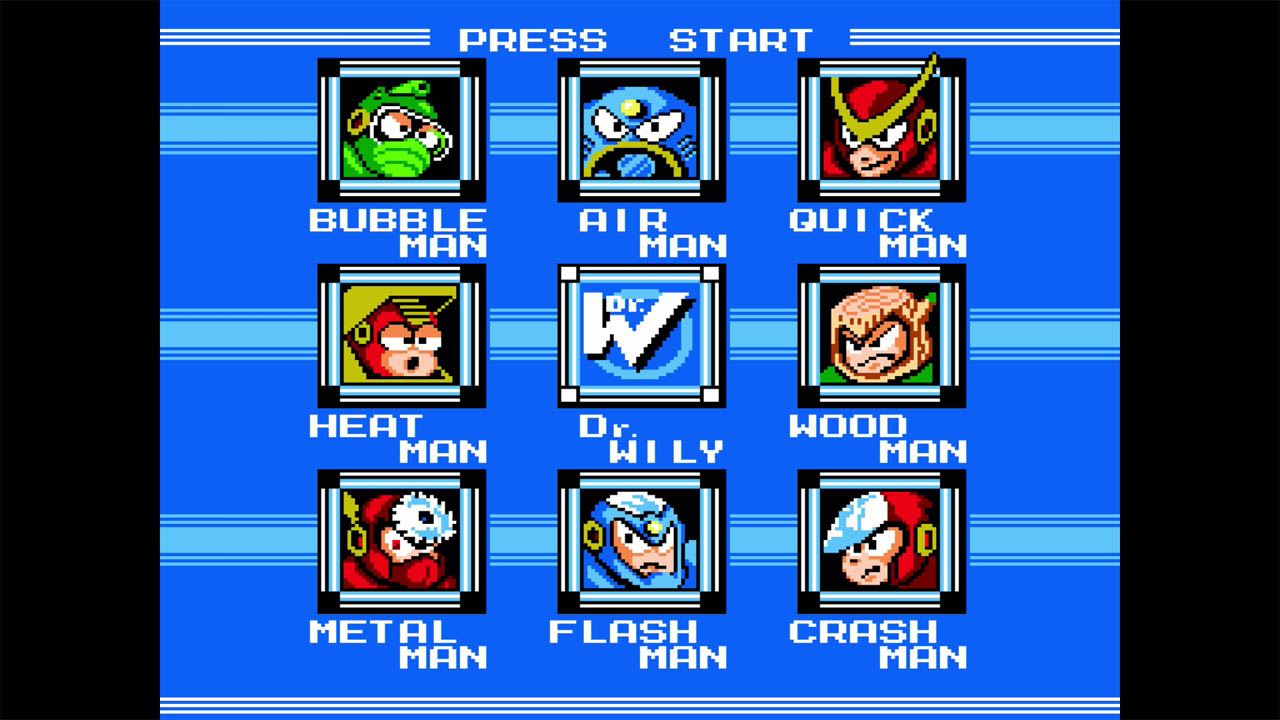 Each story starts off roughly the same. A bunch of other monster robots have been created and are causing havoc. Your job naturally is to take each one down. It's not exactly in depth or thought provoking but provides adequate reasoning for running around and beating up bad guys. It can be said that history seems to repeat itself…a lot.
The same can be said for the gameplay as it varies very little from the first to the last. These six installments, while offering new boss robots, are so much alike.
Each game has 6-8 elite robots to defeat, the exact same game mechanics, the same look, style and feel. They really took the "if it aint broke don't fix it" thing to heart as the frame work in each game is considerably the same.
There are a few minute modifications, from the third game in which you have a slide dash and from the fourth game onwards you can charge your shots, but that is all that gets updated. This said it isn't a bad thing.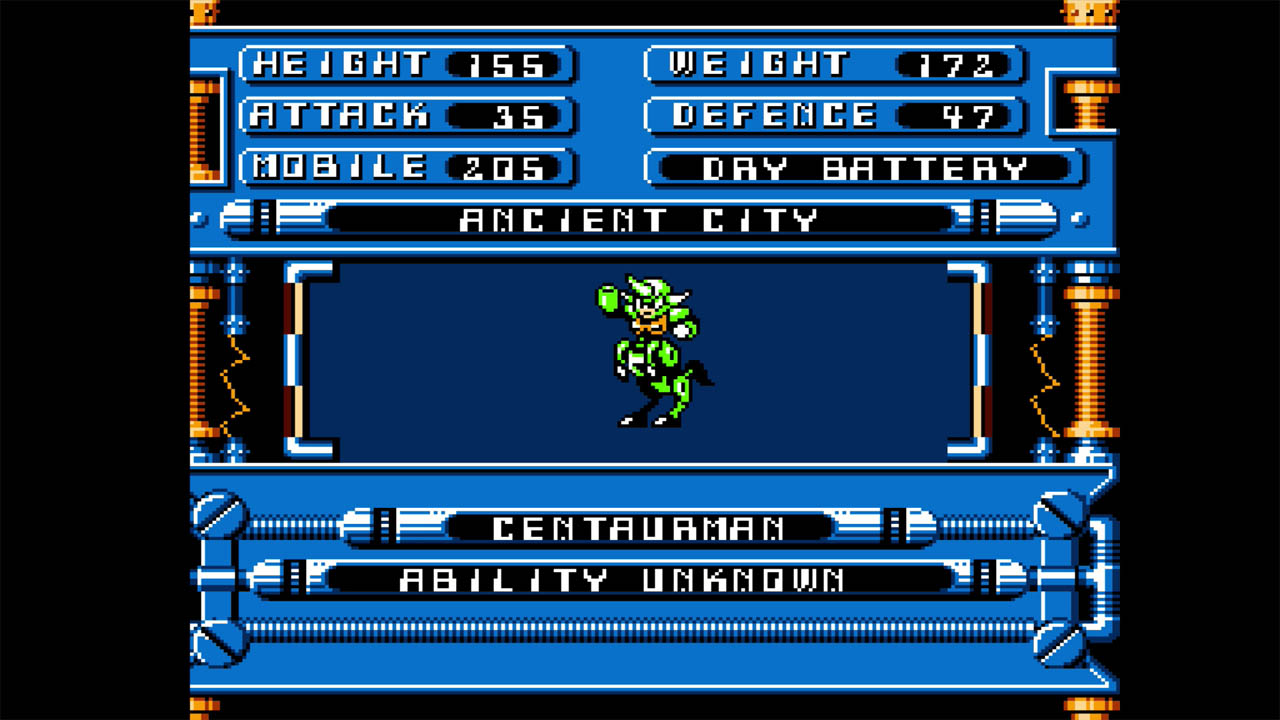 Over and above the games themselves other extras have been thrown in. The Database section in each game provides little blurbs of information on the enemies within the game and also allows you to directly proceed to the boss match with any of the boss characters for that game.
The Museum option simply provides you with numerous images of production art for the particular installment.
Lastly the game provides a Challenge mode. There are numerous challenges but not all are initially available. Many are remixes of particular sections and they need to be completed within a certain time limit. There is some reward here as new challenges are unlocked as current available ones are completed.
Mega Man Legacy Collection is a beautifully re-packaged retro game that holds its own pretty well. Levels are colorful and diverse. Enemies also come in a decent assortment.
The sounds and music all add to an immersive but nostalgic (even if you have never played before) experience. New weapon types keeping things both interesting and fun. However I will say if it wasn't for the save function added there are more than a few points in the game I would have likely rage quit. Some game aspects I'm glad stayed in the past.
I can't really falter this game much if at all. It is still a fully functional game, all these years later, with plenty to see and do, I just might not complete this one 100%.