Hello, travellers!
Today marks the first day that we can finally talk about Borderlands 2 VR! – It's a moment 2K Games think will have fans joy-puking their faces off.
It all starts December the 14th, 2018, when Borderlands 2 VR launches on PS VR. And they didn't just cram Borderlands into a headset and call it a day – 2K Games did copious research into how VR plays best to update the experience so players can now fully sink their eyes into the wild and mayhem-filled world of Pandora with new VR-specific mechanics and skills!
As soon as they brought the game to PS4 as part of The Handsome Collection in 2016, our brains immediately began cranking on how we could bring the experience to VR and take advantage of PS VR's capabilities.  We all have spent years immersed in the world and these characters, so 2K Games were excited to utilize the PS VR to bring everyone in even deeper.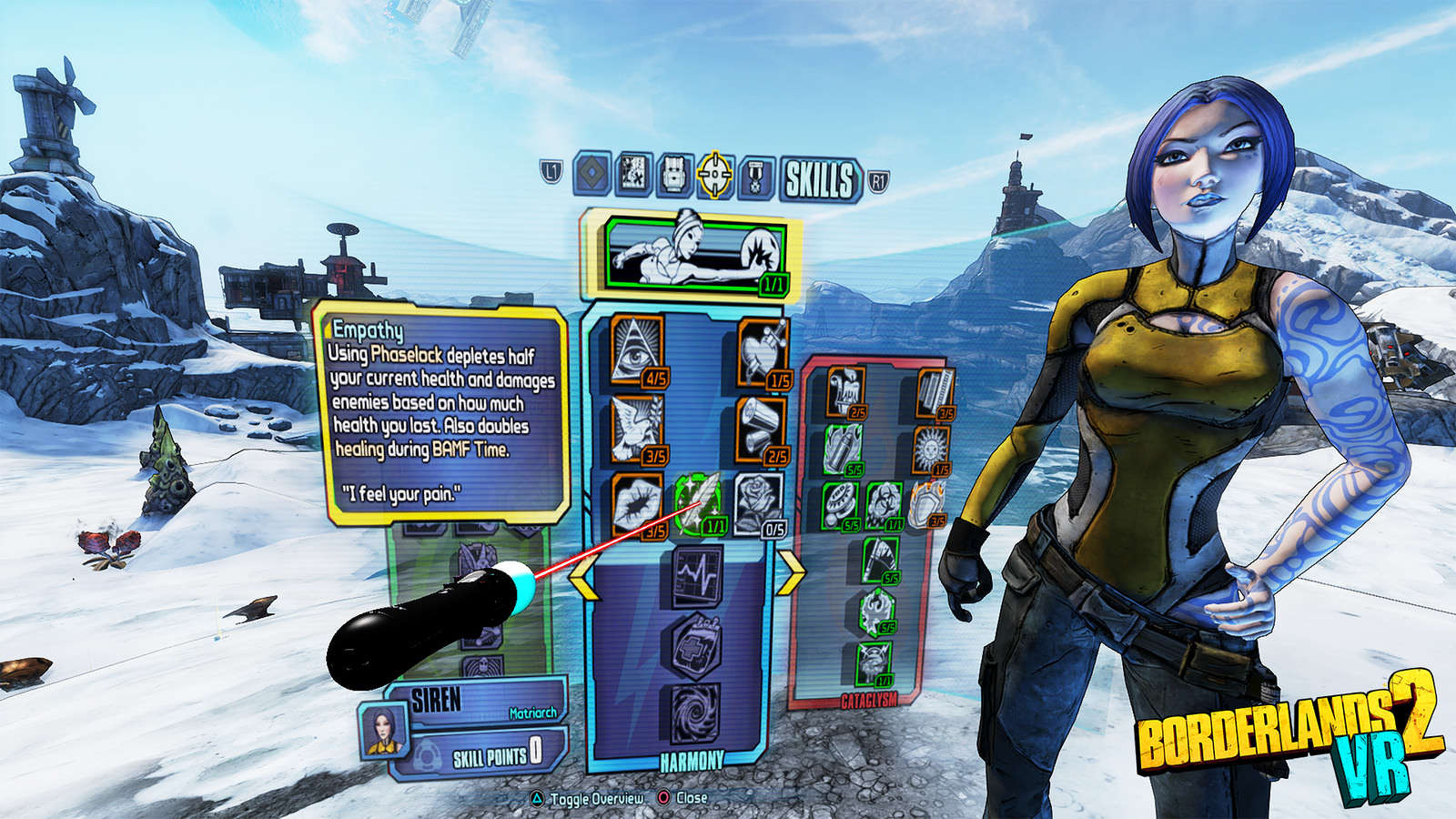 The biggest new feature of Borderlands 2 VR is their take on bullet-time, called "BAMF Time" (or "BadAss Mega Fun Time" if you're not into the whole brevity thing). Activating BAMF Time will give you the speed and reflexes of a rabid skag, allowing you to dodge bullets, pull off 360 no-scope headshots, and even use your Action Skill to fight off hordes of bandits, bullymongs, and whatever else Pandora might throw at you.
The original four playable Vault Hunters from Borderlands 2 are back, along with their special abilities and BAMF-modified skill trees. We added in BAMF Time upgrades to previous abilities, like Zer0's "Death Mark," which marks targets for additional damage but now also restores two seconds of BAMF Time per marked kill. And since Borderlands 2 VR is a single-player experience, we updated previous skills that relied on a co-op partner, such as Maya's "Res" ability, which now is called "Empathy" – causing Phaselock to deplete half your current health, damaging enemies based on how much health you lost, and doubling healing during BAMF Time.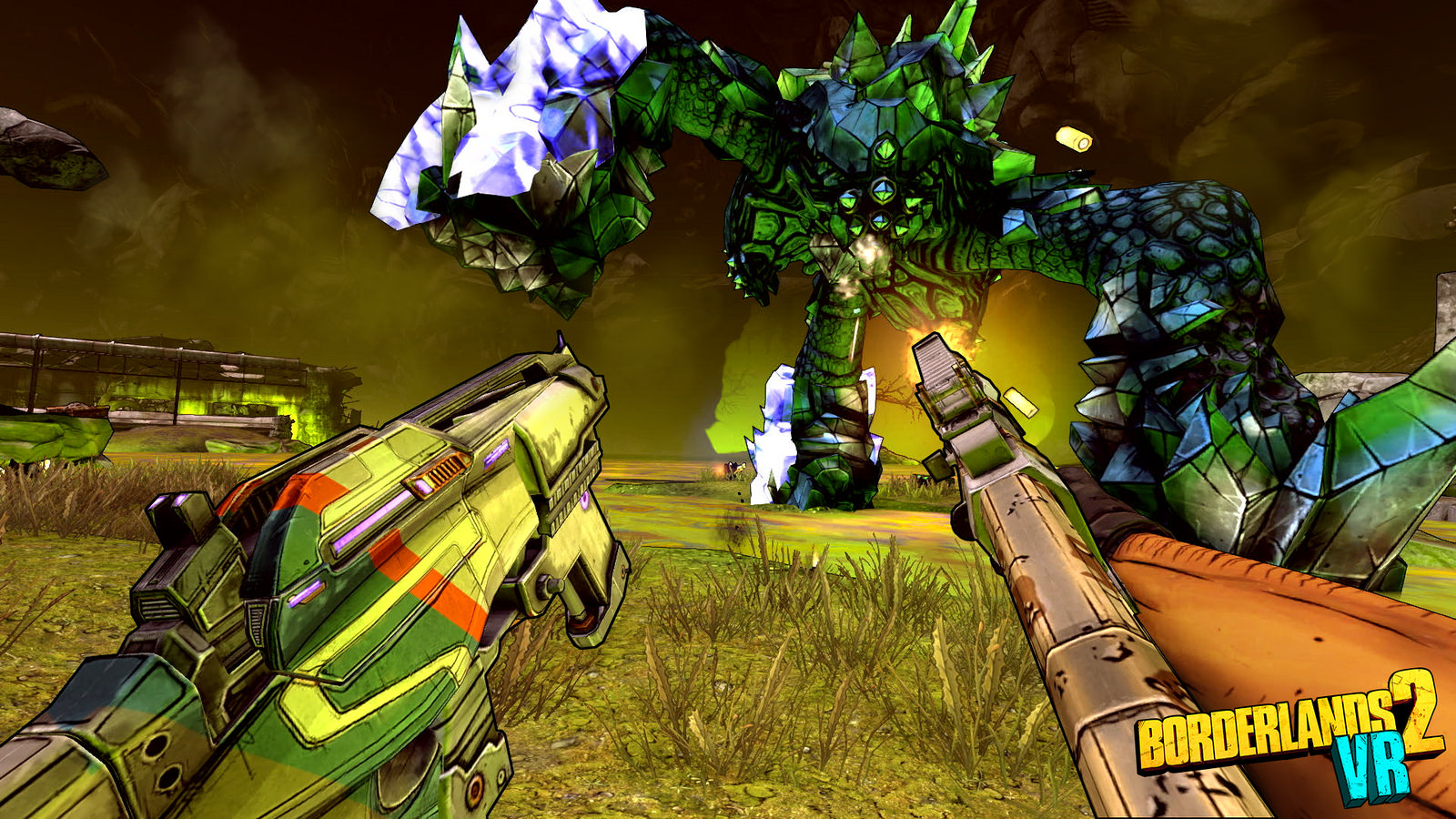 A new twist you'll find in Borderlands 2 VR is the fact that for the first time ever, you'll be driving vehicles and racking up the roadkill count from a first-person perspective.  While accelerating and steering with the joystick, Players will be able to aim the vehicle's guns with their headset. Experience first-hand the sublime exhilaration of driving one way and looking another! Lose yourself in the roar of the engine, the Pandoran landscape, the wind and viscera in your hair as you mow down your enemies, all from the comfort of your own home!
2K Games first introduced the lawless and chaotic world of Pandora with Borderlands in 2009; and with Borderlands 2 in 2012, setting out to deliver more guns, more action, and even more awesome. The response from the community was overwhelming and humbling. 2K think it's that mix of action, humour, style, and heart that added up to Borderlands' own brand of fun. To now bring that spicy special sauce up-close-and-personal in a VR world, it's beyond what even 2K could have ever hoped for all those years ago.
Go back home to Pandora for the holidays…  All aboard the poop train!
[rns_reactions]