Torchlight has been destroyed.
An insane Alchemist leaves a trail of destruction and it is up to you, Hero, to help civilians and townships affected by the Alchemist's insanity – and find a cure for the disease that plagues the rampaging potion wizard.
Torchlight II from Runic Games first released in 2012 on PC and then later on Mac and Linux (2015). Now, thanks to developers; Panic Button, we welcome a port over to Nintendo Switch for this classic and engaging RPG.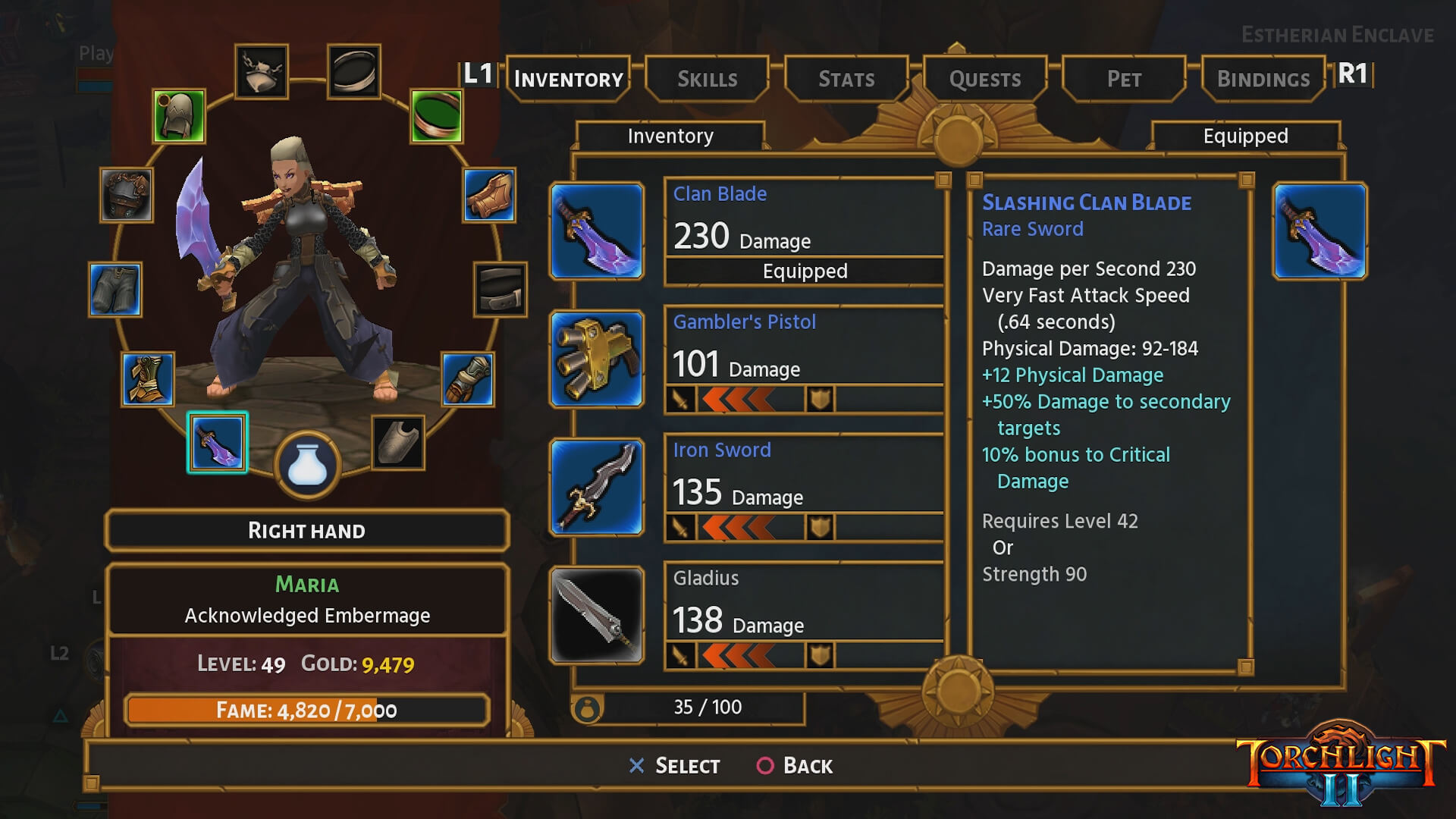 Directly following on from the events from the first Torchlight game, you begin with a choice of four classes for your character; Engineer, Outlander, Embermage or Beserker.
Depending on which character path you take will reflect on your in-game abilities and items.
Torchlight II offers up intense exploration of beautifully created cell-shaded environments – and Runic Games opted for the player to be in control of their dungeon crawling, hack n slashing views with an adjustable isometric camera.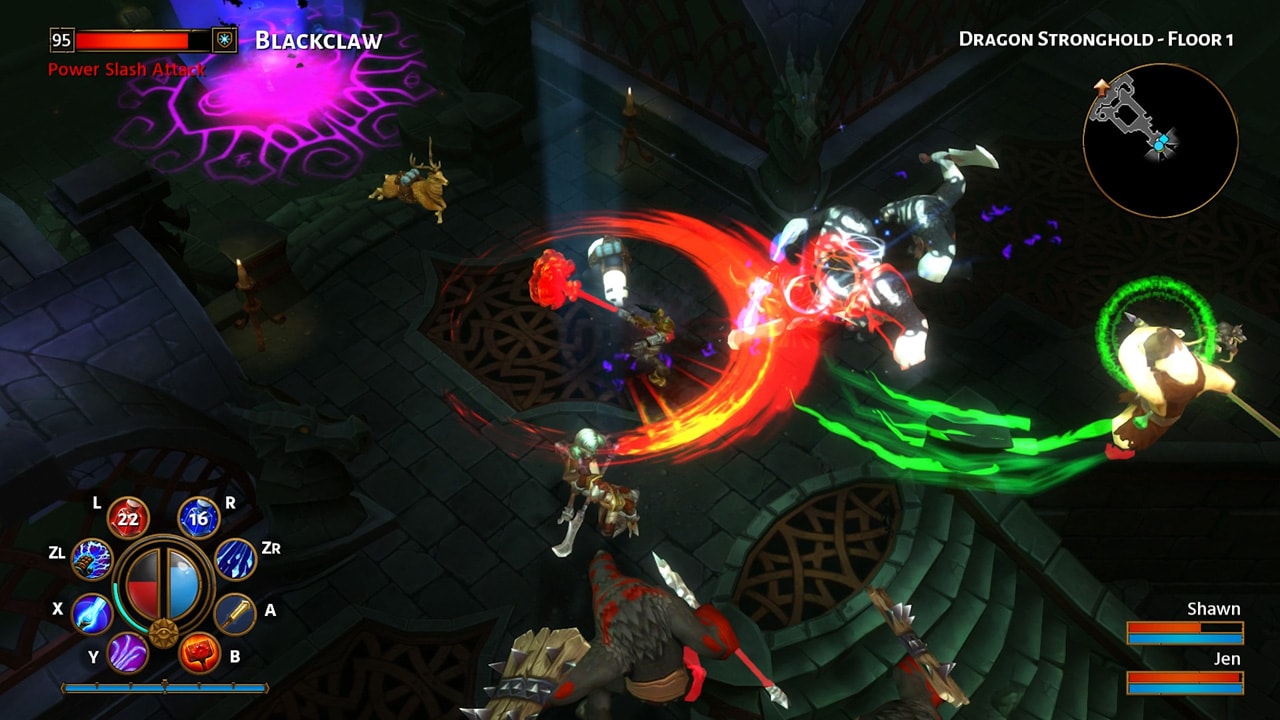 For those that played Torchlight II on PC, or later on Mac or Linux this may not have been much of a feature – on Switch when in portable / handheld mode it's a necessity to zoom in and be up, close and personal to your character and the loot on offer.
A robust Level Up and Skill Points system built in to the game is super simple to use – Torchlight II is an RPG for the masses, novices and grizzled battle hardened pro's alike.
Torchlight II also has the most generous inventory system I have known. Only once did I run out of loot space. But you also get to choose a Pet when you select your character class. If your Inventory is getting a bit full – transfer what you don't want to your Pet and send them into Town to sell it off.
Your Pet also aides you in combat and the game also supplies items to enhance it's battle abilities and defense.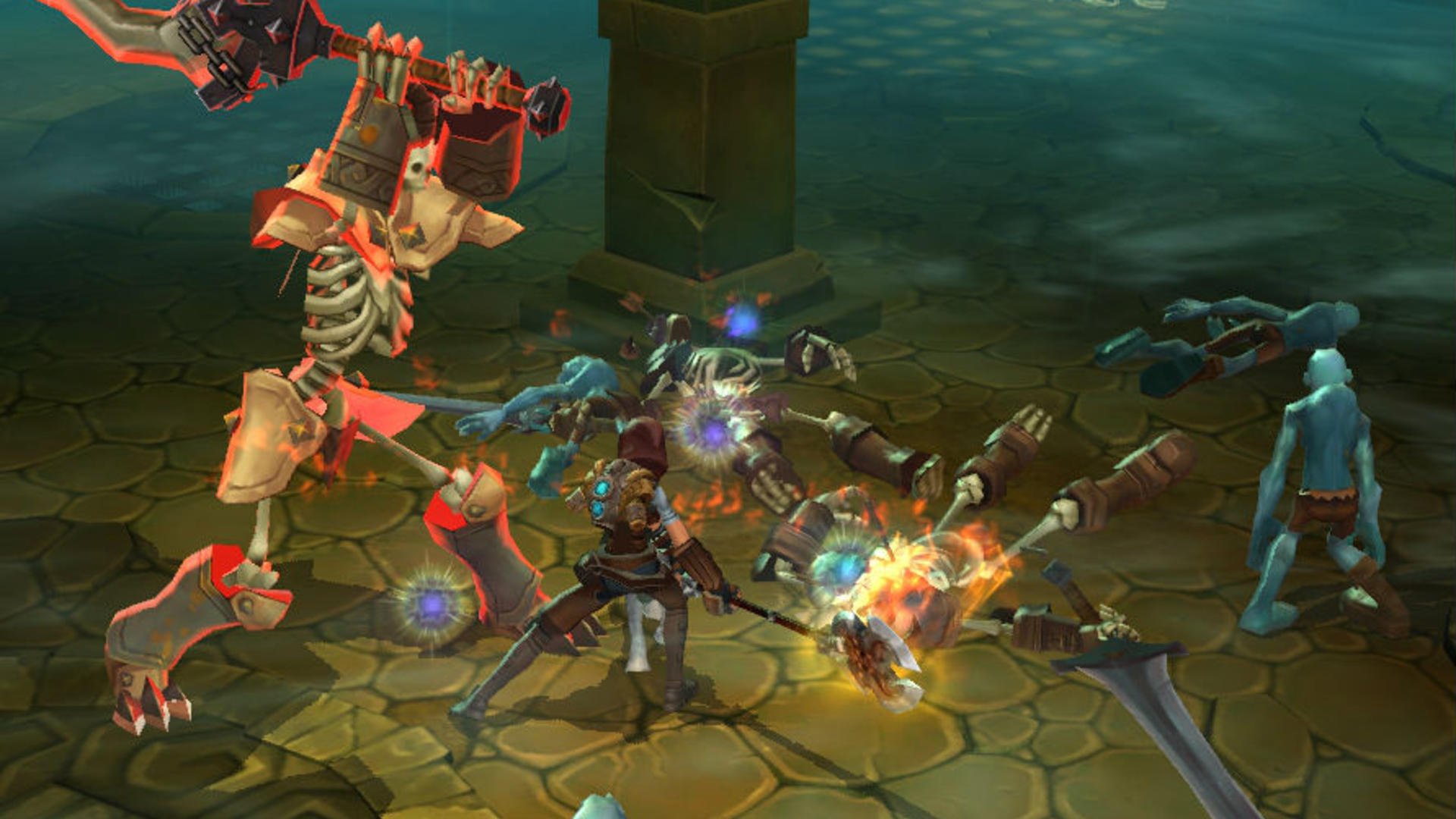 Bearing in mind that Torchlight II is almost ten years old now – it fully withstands the test of time and has not aged, both in gameplay or visuals. Sure it's had a tickle up with this new port, but to compare I went back to my original PC version – Torchlight II could easily be touted as a 'new release' title that stands up against Diablo III (also getting on in years now) and the most recent and surprising Warhammer: Chaosbane and last year's Vikings: Wolves of Midgard.
One of the grumbles from players of the first Torchlight was the lack of multiplayer. This was remedied in Torchlight II and of course carries over to this Switch port.
If you have a Switch online subscription you can co-op, gang together and save villages, kill brutes and loot rewards – hand in hand.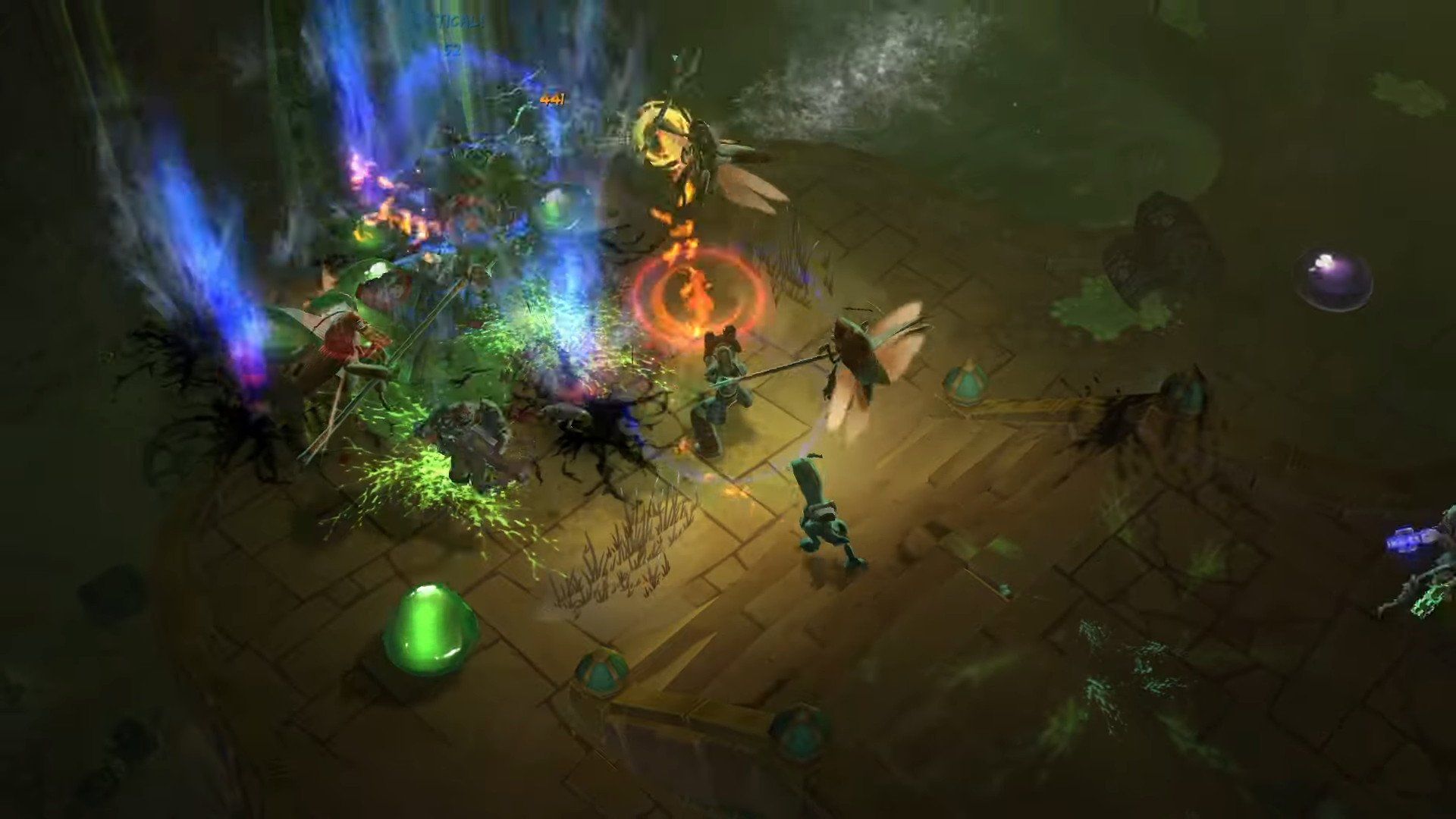 The ability of what the Switch is able to handle still amazes me for a hybrid, tabletop, portable, on-screen console.
Torchlight II is seamless in its delivery and the change from keyboard and mouse to joysticks and buttons actually ramps up it's playable factor for me.
Definitely one of the most engagingly playable must own games for Switch this year.
[rns_reactions]
Torchlight II (Switch) Review
Game Details
Released: September 2019
Rating: PG
Platforms: Nintendo Switch
Genre: RPG
Developer: Runic Games / Panic Button
Publisher: Runic Games</p