In a world where toy robots constitute more than just child's play, can a group of middle-school children fight the forces of corruption to save that world from the brink of disaster? The answer awaits in Little Battlers eXperience, a role-playing game with real-time battle action launching on the 5th of September on the Nintendo 3DS, which gives players a near-infinite amount of possibilities to customise their own LBX robot and bring it to life in battle.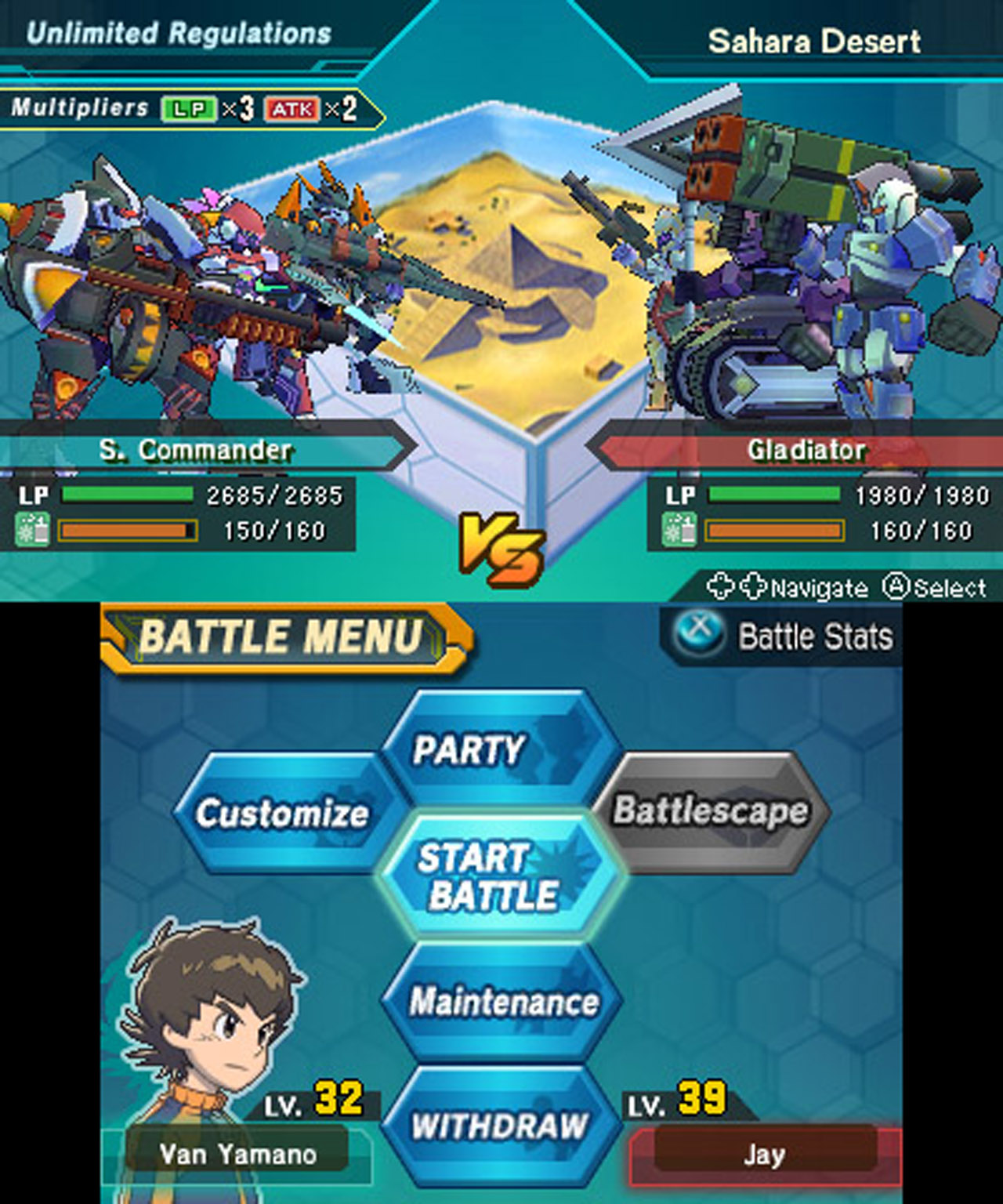 Little Battlers eXperience is the first game for Nintendo 3DS in the next hit series from developer LEVEL-5, the  force behind series like Professor Layton and Inazuma Eleven – which  also spans a successful anime series, manga and toy line overseas.
The game follows the first season of the anime, set in the year 2046 and telling the story of Van Yamano, a middle-school student who is a fan of the palm-sized LBX robots: a range of toys that were previously deemed too dangerous to control. Since the invention of Battle Boxes, dioramas made from an advanced type of fortified cardboard, kids can safely let their LBXs duke it out in dedicated arenas via remote control units.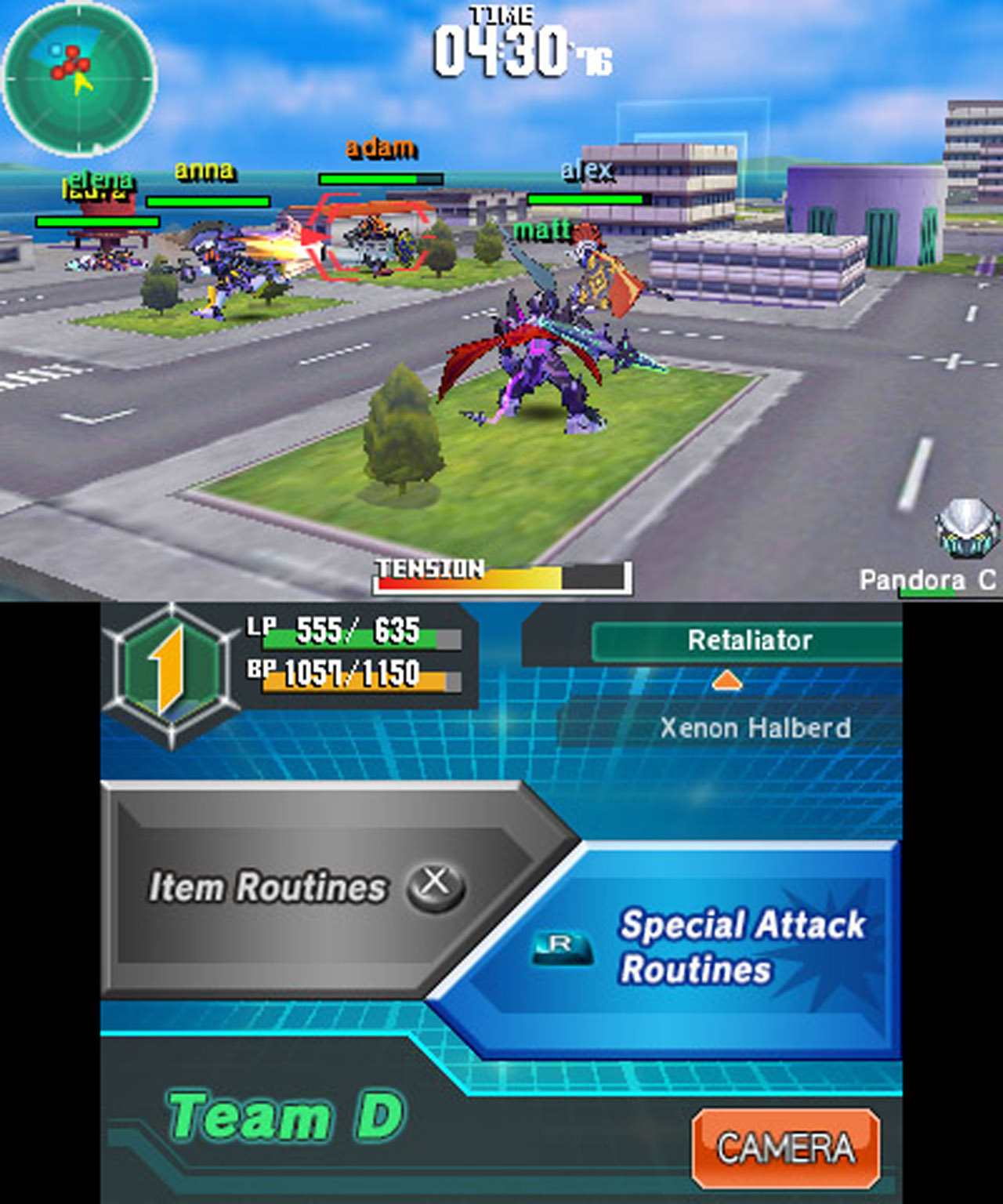 The story kicks off when a mysterious woman entrusts Van with a special "AX-00" model LBX that she says could either save the world… or destroy it. Van soon finds himself in battle with a rival at school, as he tries to secure the Armor parts for his Achilles set. But as an evil organization called the New Dawn Raisers sets its eyes on Van's prized possession, the stakes are about to get a lot higher – not only for Van and his friends, but for the whole world!
Customisation is key when it comes to besting your opponents – whether that's the New Dawn Raisers or your mates down the road. So with more than 130 different models and over 4.000 individual parts to collect, it's down to you to build a truly unique LBX, assigning Weapons, Armor and Core Units before you watch your creation come to life in battle.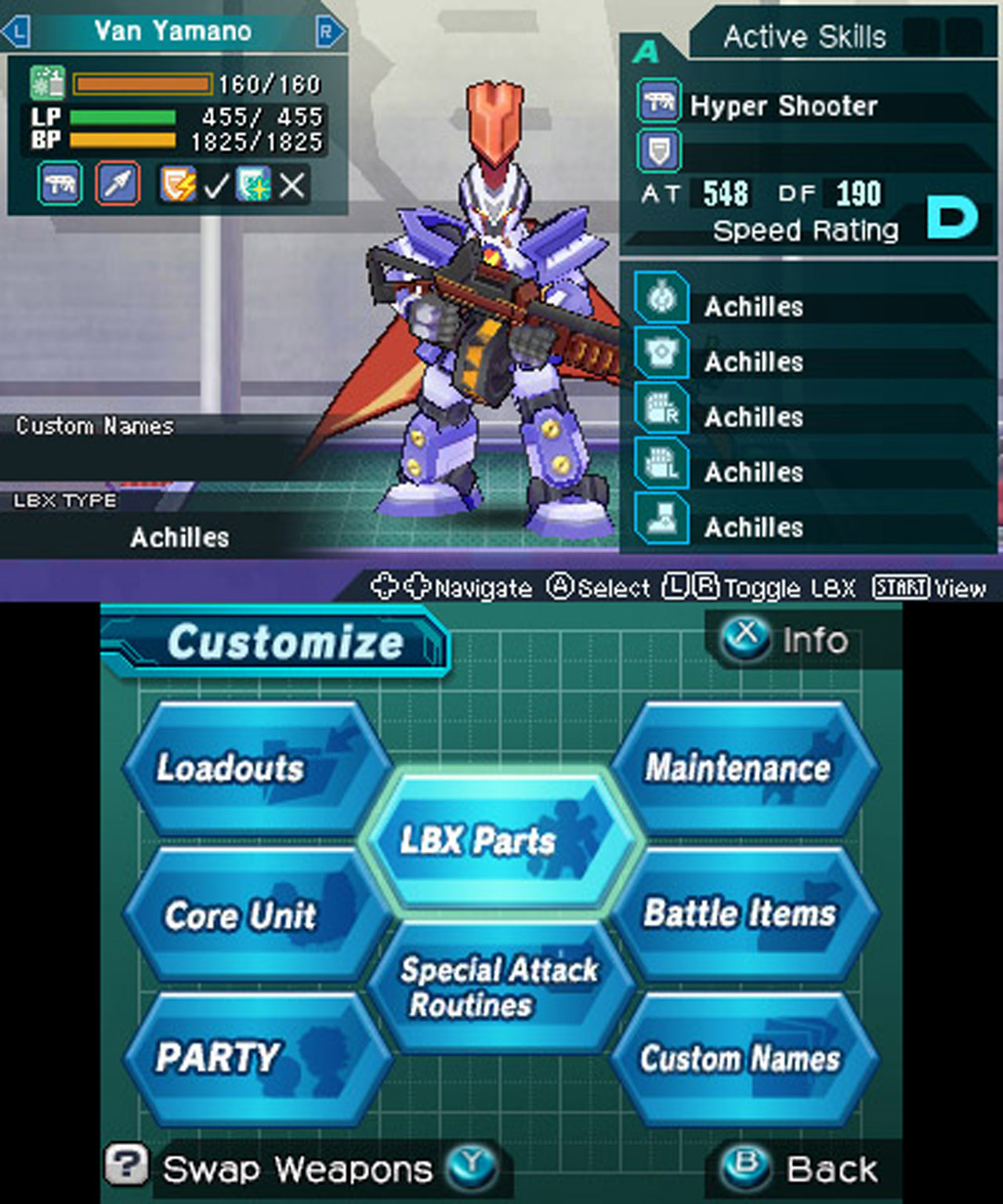 These battles take place in the aforementioned Battle Boxes, which may look like little dioramas but in fact conceal miniature worlds inside. As you control your LBX from a third-person perspective, make sure you use the environments to your advantage, dashing and jumping to manoeuver your LBX in place for a well-timed attack. From melee attacks to long-ranged assaults, your actions will deplete your Tension Gage and when that runs out, your power and speed will be dramatically reduced, so use your wits and adapt your play style to your LBX and its load-out.
Be on the lookout for heavily damaged opponents: you could risk a Breaking Blow to see them off once and for all, but failure will cause your LBX to overheat, which limits your movement speed and leaves you open to attack.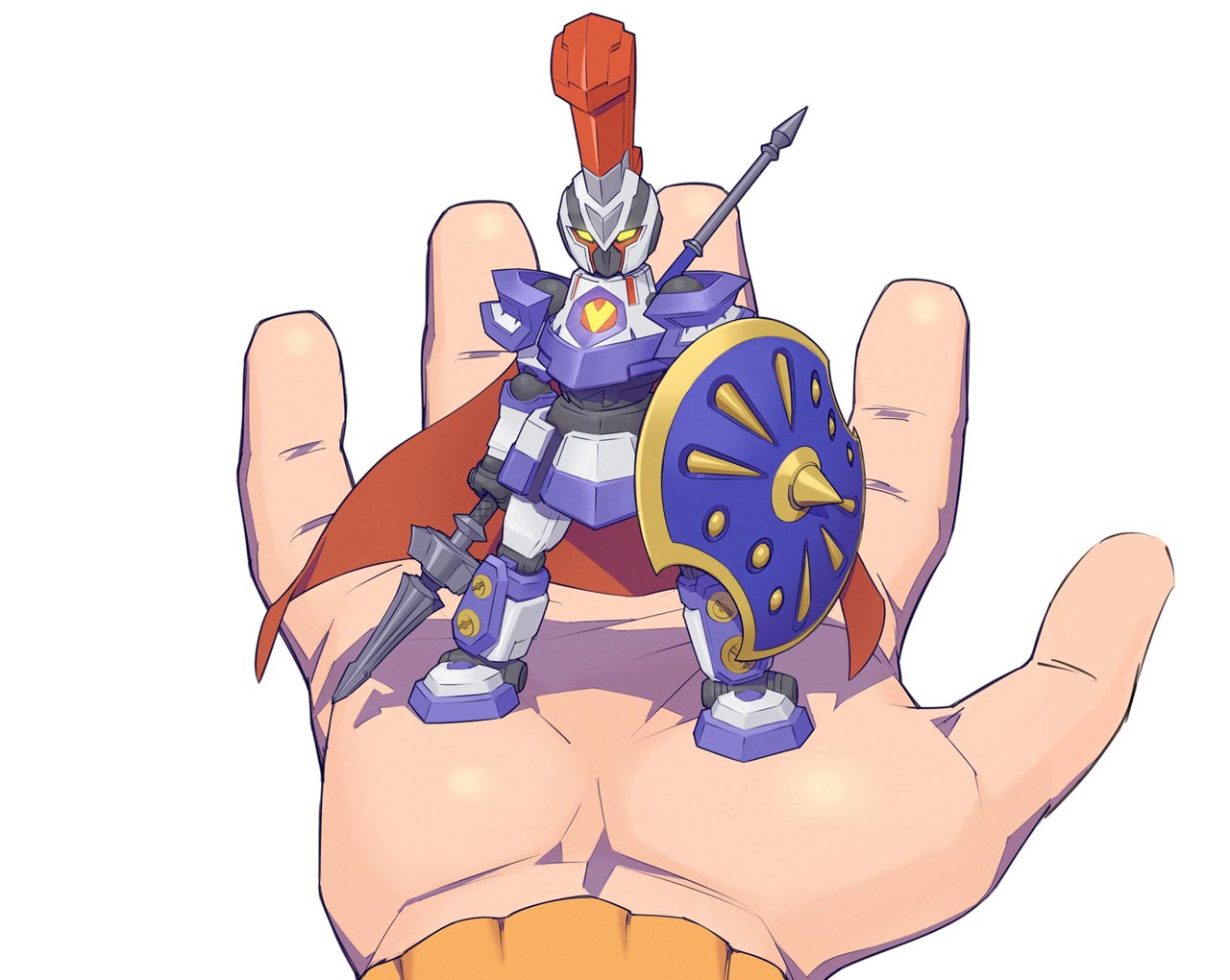 Up to 6 players can compete in battles via local wireless multiplayer, but whether playing solo or with friends, keep in mind that LBXs gradually wear out as they battle. If the Maintenance Gage depletes fully, the LBX parts won't gain as many Tune-up Points at the end of a successful battle, so be sure to grease up your LBX to keep it in fighting shape.
Free Add-on Content will be made available via SpotPass on a weekly basis from launch until June 2016. Players just need to connect their Nintendo 3DS family system to the internet in order to download new LBX Cards, Quests and Capsule Toys.

Build the best LBX in the world and watch it come to life in battle as you take down the evil New Dawn Raisers from 5th September in Little Battlers eXperience on the Nintendo 3DS.