Many know the Gears of War series putting cover shooting games on the map, and it was immensely successful at doing so, but what will surprise more people like myself, is that a game beat Gears of War to it by about seven months. This game is Rogue Trooper which is based off a comic strip of the same series from the 2000 AD comics, and now it has been rereleased as Rogue Trooper Redux so that it can be enjoyed with less dated graphics.
Rogue Trooper Redux tells the story of a world where thanks to a war between the Norths and the Southers, the atmosphere has been toxic. Thanks to this environment, people can't venture out without a protective suit, which means that the Southers need to do something crazy to get an edge in the war, and that is develop a new race of people called the GIs.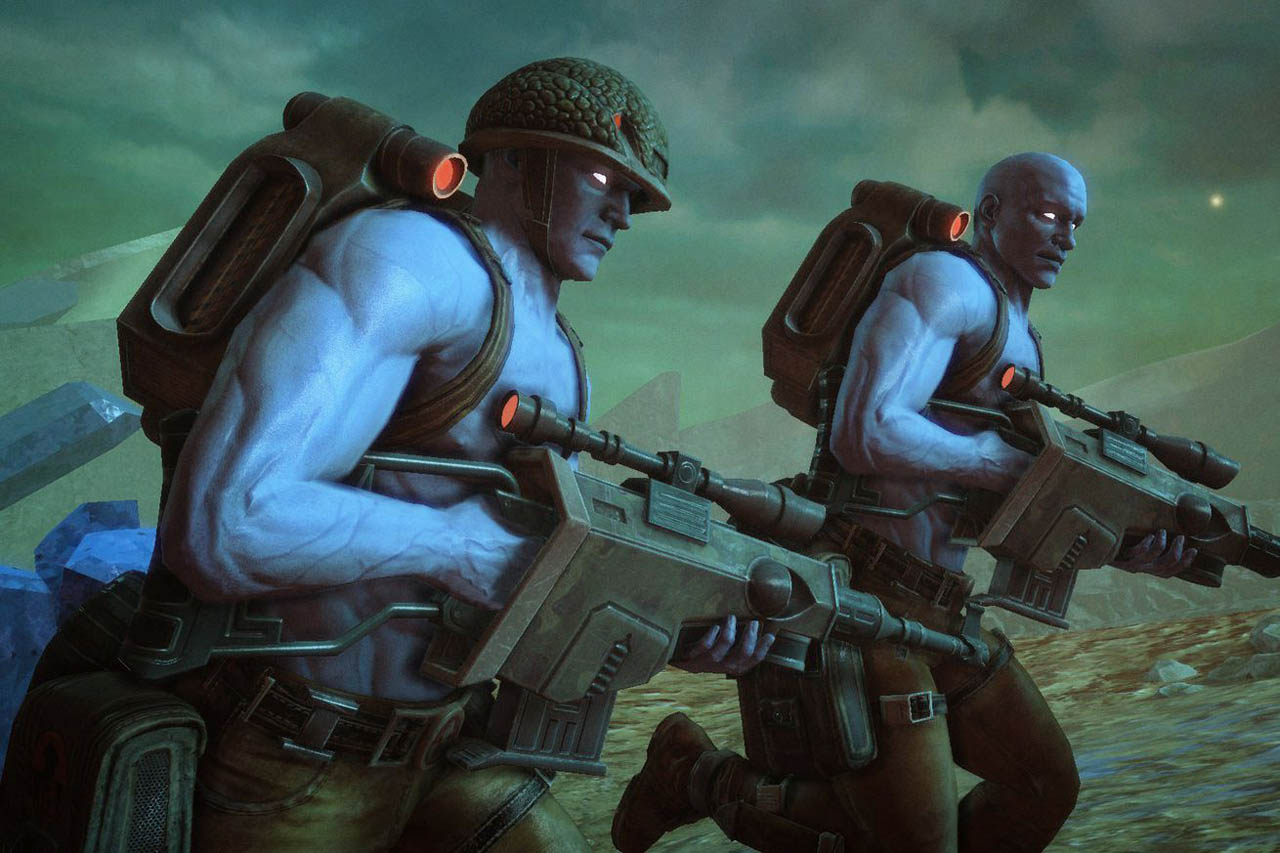 GIs are blue skinned people who can walk the world without having to deal with these issues, and this is where you get dropped into the role of Rogue, one of these GIs. Rogue, thanks to a slaughtering, is doing his battle against the Norts pretty much solo, but with some voices of his team members thanks to their brain chips.
The brain chips from other GI's can be extracted from a dead GI, if caught in time, and added to a piece of equipment. This allows them to keep liking, talking and assisting throughout the game. This is a cleverly designed element, as it's the way Rogue gains abilities throughout the game. For instance, a chip in his helmet helping his HUD, or one in his gun allowing more options. It's a clever way to write into the story the reasoning for upgrades.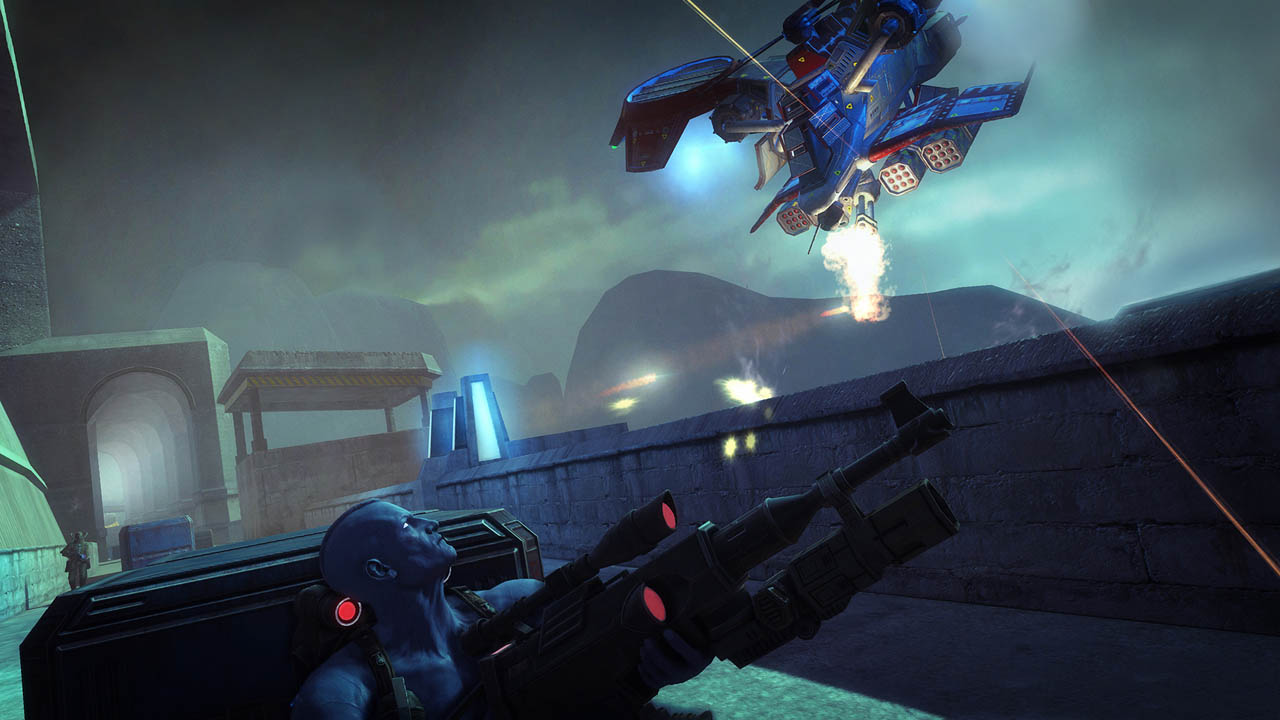 This isn't where the cleverness of this mechanic stops either. You can place your gun down as a turret and the chip of Gunner will control the automated shooting, though during this time you only have access to your handgun as your main gun is on the floor. Another good example of this is when you get to EMP troopers, they will knock out things like your HUD for a period, and as it comes back, Helm comments it was like dying again.
The minute to minute gameplay is very much a standard cover shooter. You will spend the bulk of your time running between covers and shooting enemies which come in surprising variety, from troopers with different weapons, to big mech suits, to turrets dropped from the sky, who release little flying machines when they get destroyed. Rather than using a button to take cover, your character automatically does when you are in range, which is weird, and can result in some annoying moments of cover.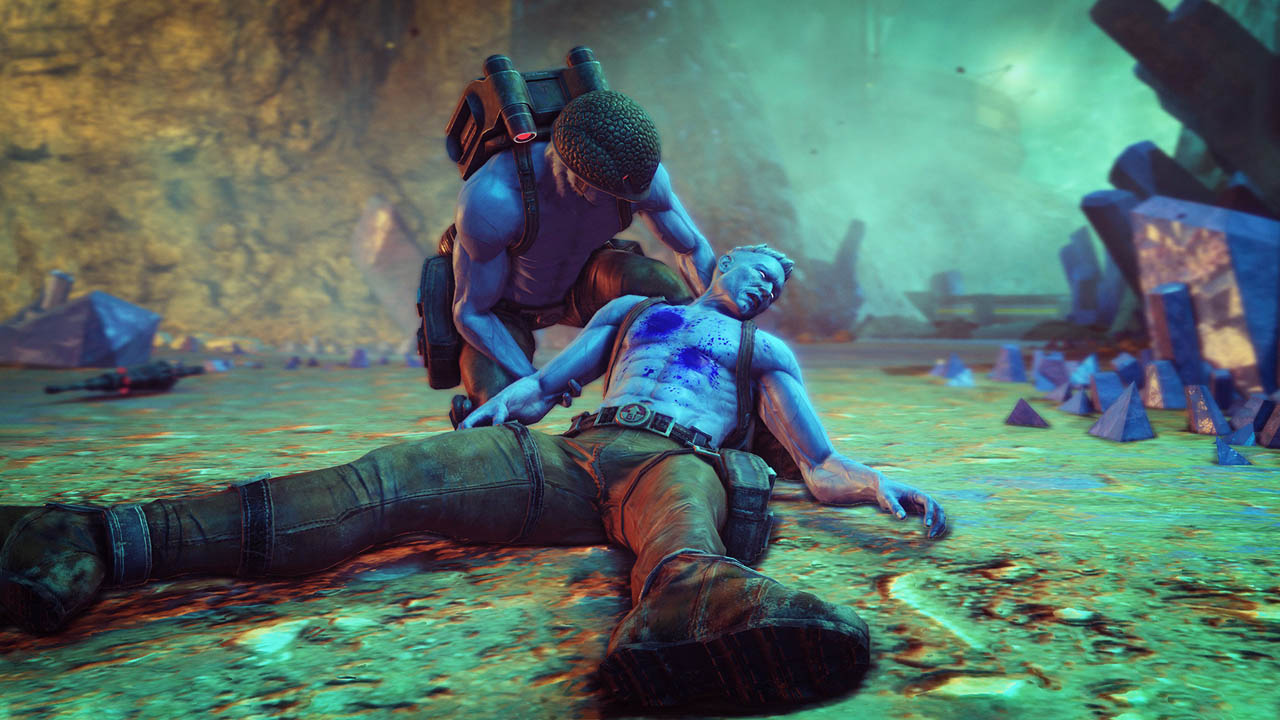 How you battle these enemies is probably the game's greatest strength. They aren't bullet sponges that need the HP hacked away, but regularly require tactical strategies, such as enemies you need to stun with a grenade and get close to disable, or turrets you need to snipe out the sights of, and the challenge kicks in of. The bigger challenge being dealing with these enemies when there is a varied group of them, as well as some bullet sponges.
For the most part, the game plays well for its age, with the odd exception. There were plenty of small bugs such as trying to place a turret but its placement gets stuck inside scenery, or occasionally losing a gunner and requiring a return to a checkpoint, these bugs weren't too bad. The shooting from behind cover can be a chore at times because if you aren't placed near an edge, then through your scope you will see some of the wall you are hiding behind. This was the killer for me as it's one of the core elements of the game.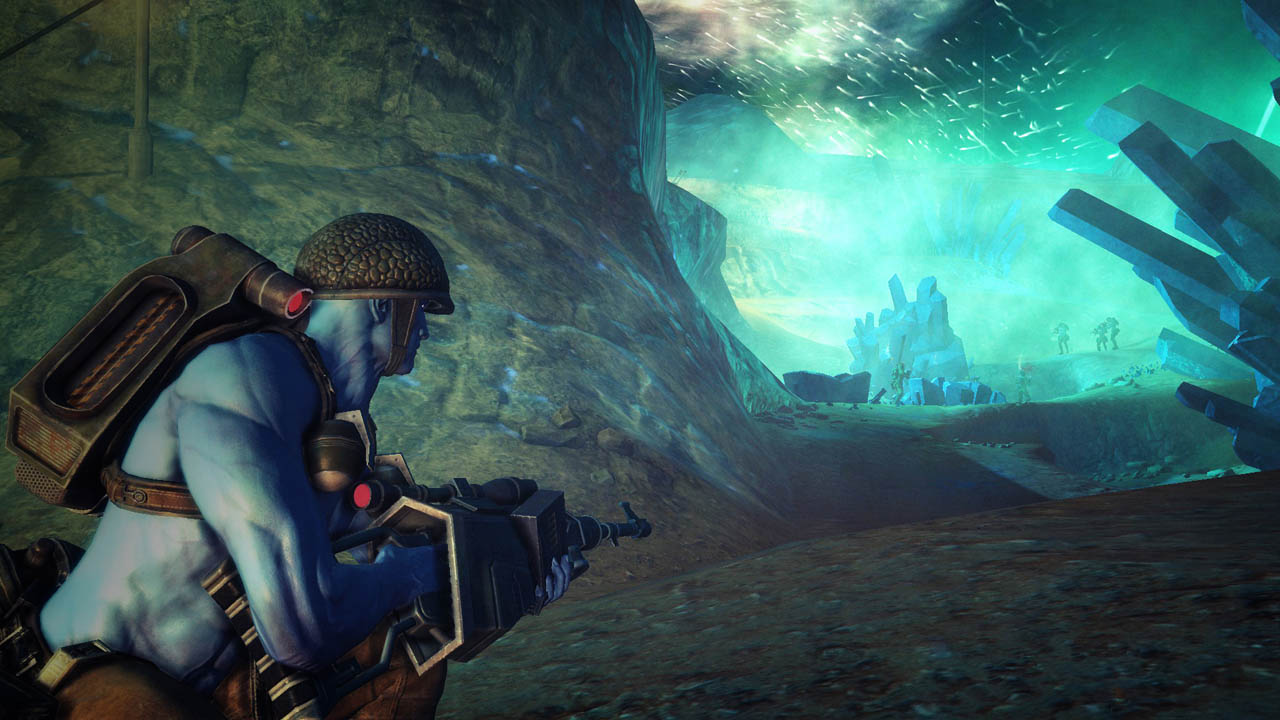 The game's look is different, and polished, but clearly from a different era. The polluted world looks dark and twisted, and the character designs are interesting, but it is clearly a tidied-up version of an old game. The voice acting is also about as middle of the road as you can get, it's not bad, but it's not great.
The game has also sparked some life – at least temporarily – into its multiplayer which isn't overly fantastic, but it is different so worthy of note. They all basically work as you try to work as a team to destroy waves of enemies and to get to a specific location, so different, but not that exciting.
For anyone like me Rogue Trooper Redux is worth checking out if you missed it before. If you look at its price point, and treat it like a lower budget game, it is easily worth your time and money. It has it flaws as with any game from its era, but it's an experience that I'm glad I didn't miss this time.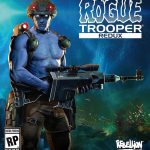 Rogue Trooper Redux (Xbox One) Review
Game Details
Released: October 2017
Rating: M15+
Platforms: PlayStation 4, Xbox One (reviewed)
Genre: Action, Shooter
Developer: Tick Tock Games
Publisher: Rebellion</p