Curiosity settles in as your character wakes up alone, in need of sustenance and looking for a way out.
Playable on PC via Steam, Memories of Mars is set 100 years in the future on, you guessed it, Mars. A big mystery is shrouded on the big red planet though – where did everyone go? Once a thriving planet, players wake up to chaos. The ambiance sets in and the space setting makes the anticipation real.
Despite being an open world, survival game, effort was made to create a story that gave players layers to the nameless characters. It also gave you the seeds to start your own story and take it however your imagination desired.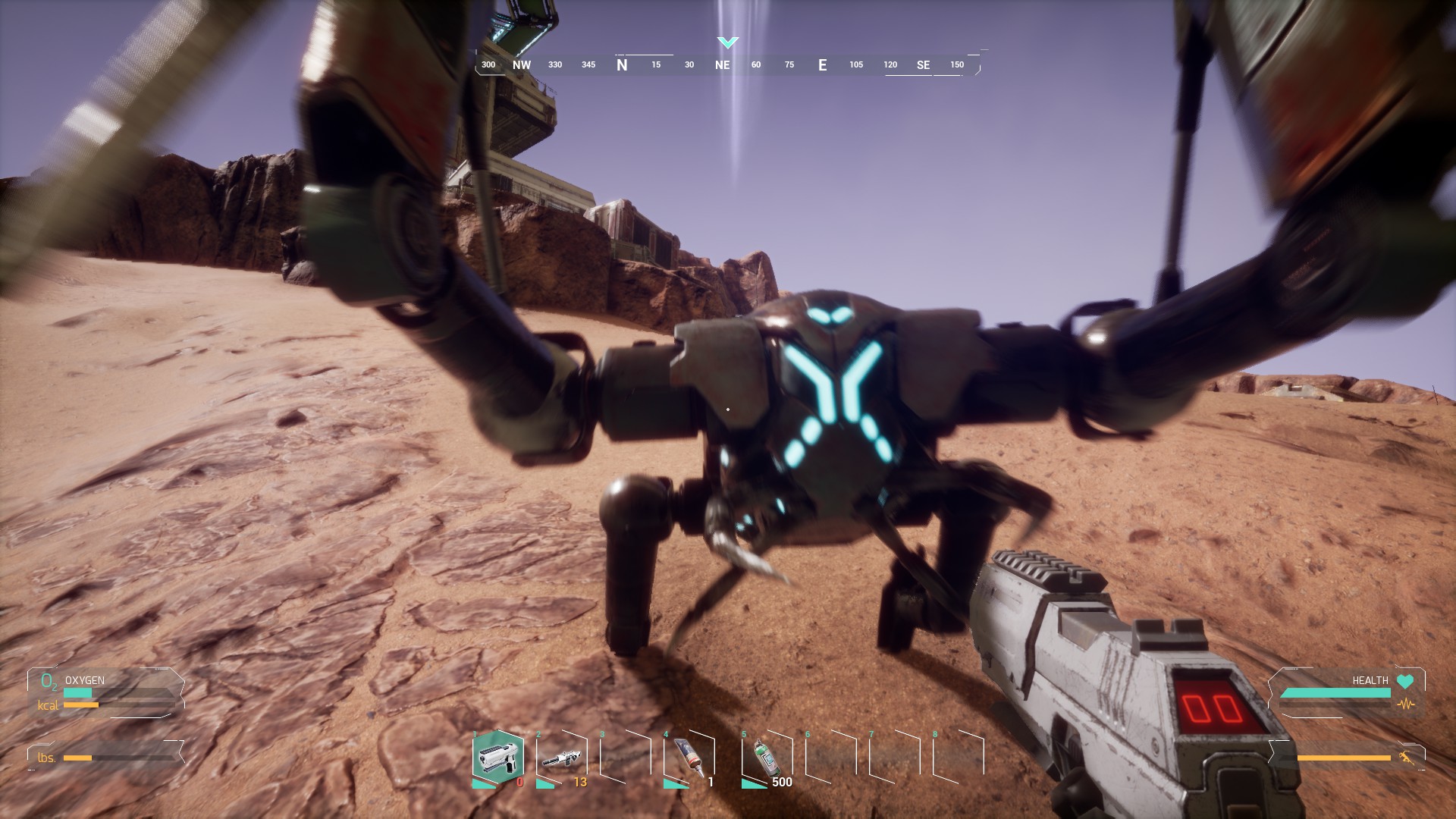 There's a lot of travelling in these types of games and although I understand the importance of realism and atmosphere, it sometimes felt rather long and the process frustrating at times. The interface and instructions were of a similar thing and I found myself at odds, unable to know what to do at times.
Initially the main menu was not easy to navigate and as I clicked around, I hoped I was going in the right direction. I'm very conflicted though because if my screen was covered in unnecessary words, instructions, a mini map or quests, then it can quickly take away the illusion of freedom and choice away and ruin the experience.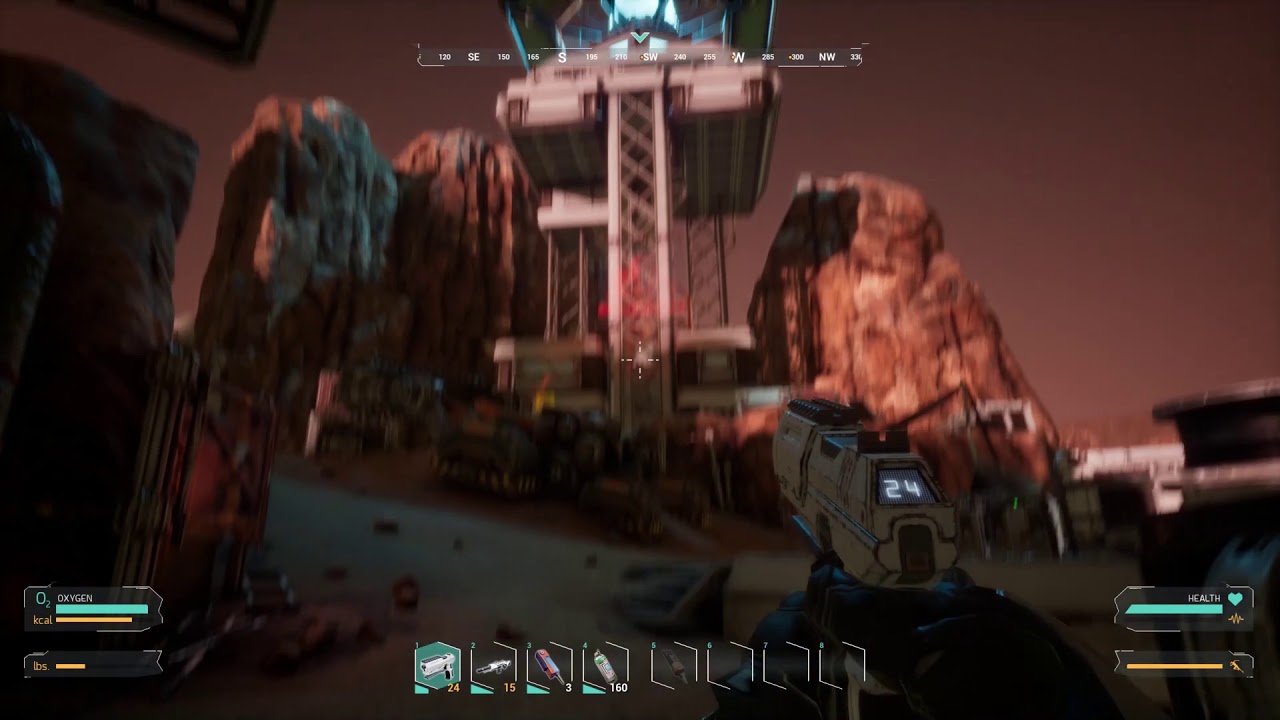 The goal to this Martian survival game is survival. The best way to survive? Have the best base, the best tools and of course the best outfits. Crafting dominates the player motivation and like most survival games with a cluster of other players around, there's always the pressure to know whether that friendly neighbour will turn unfriendly in an instant.
The graphics held up nicely as you explored the deserted wasteland, littered with buildings in among the red landscape.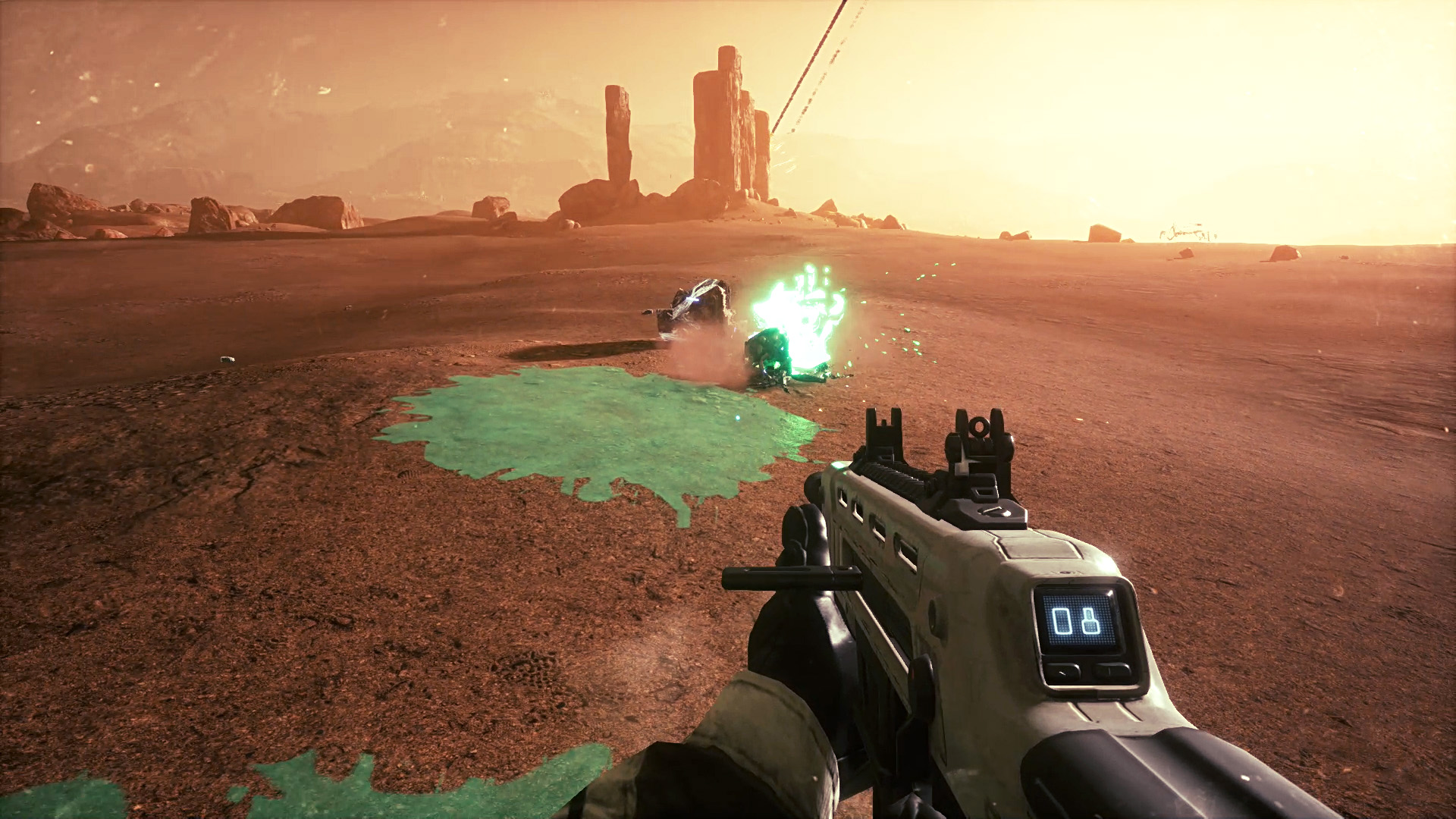 The colour palette also helped set the tone in various locations, especially in the introduction Level, giving players a taste of what's at stake as soon as you leave the base. I'm glad the introduction level was created as it added a lot to the game for narrative purposes and set the scene. Just because you're creating an online survival game, doesn't mean to say you can't allow things to have more of an emotional impact.
This futuristic survival game found that a balance of complex, yet simple guidance for the player can have a huge impact on gamer experience. Saying this, Memories of Mars can easily fall into the generic survival game category with little to offer except for an exciting location.
[rns_reactions]
Memories of Mars (PC) Review
Final Verdict
Released: 2018
Rating: M15+
Platforms: PC (Windows 10)
Genre: FPS, Survival
Developer: 505 Games
Publisher: 505 Games</p