Rockstar Games are known for two things.
Pushing the boundaries of graphic yet epic gameplay and indepth narrative within a game.
L.A. Noire first released by their Australian studio way back in 2011. And while it was met with some controversy from the developers at the time, it was a title that used facial motion capture (MotionScan) to the extreme detail.
L.A. Noire is similar to an old crime mystery film where you take the part of a rookie cop (to begin with), called Cole Phelps who is tasked with exploring a 1947 Los Angeles for clues and to unravel a murder and catch the killer. It runs at a slower pace, as was actual life back then.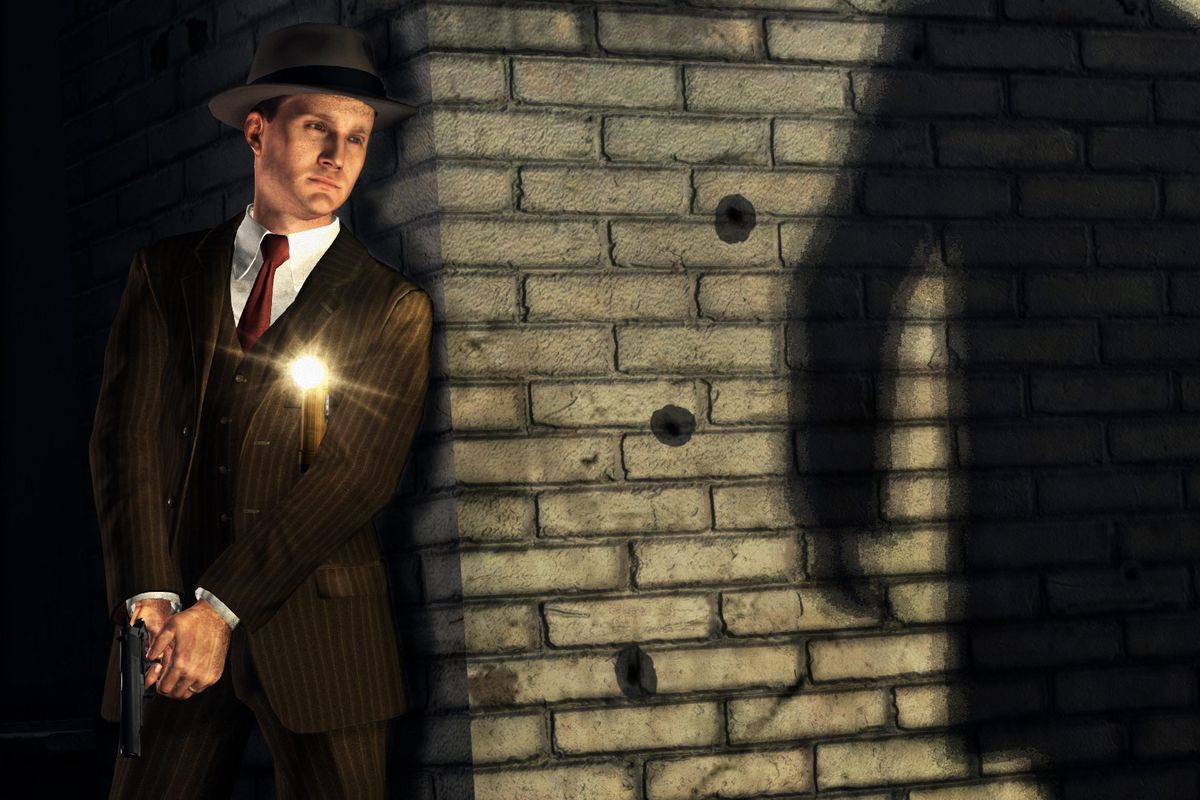 Of course as the game progresses Cole's career does too. He gets promoted to the rank of Detective and it's not long before you are embroiled in the seedy drug laden side of L.A. with the intention of taking down those responsible.
Gameplay relies on the players decisions, for example at specific intervals you will have the opportunity to interrogate witnesses. With the press of a button you decide whether you believe the witness or suspect or not.
Depending on the decisions that you make will depend on how the game plays out and also the longevity of it aswell. There is high replayability, especially if you are a in-game collector. Golden Film reels are there for the taking and there is the option to replay past crimes.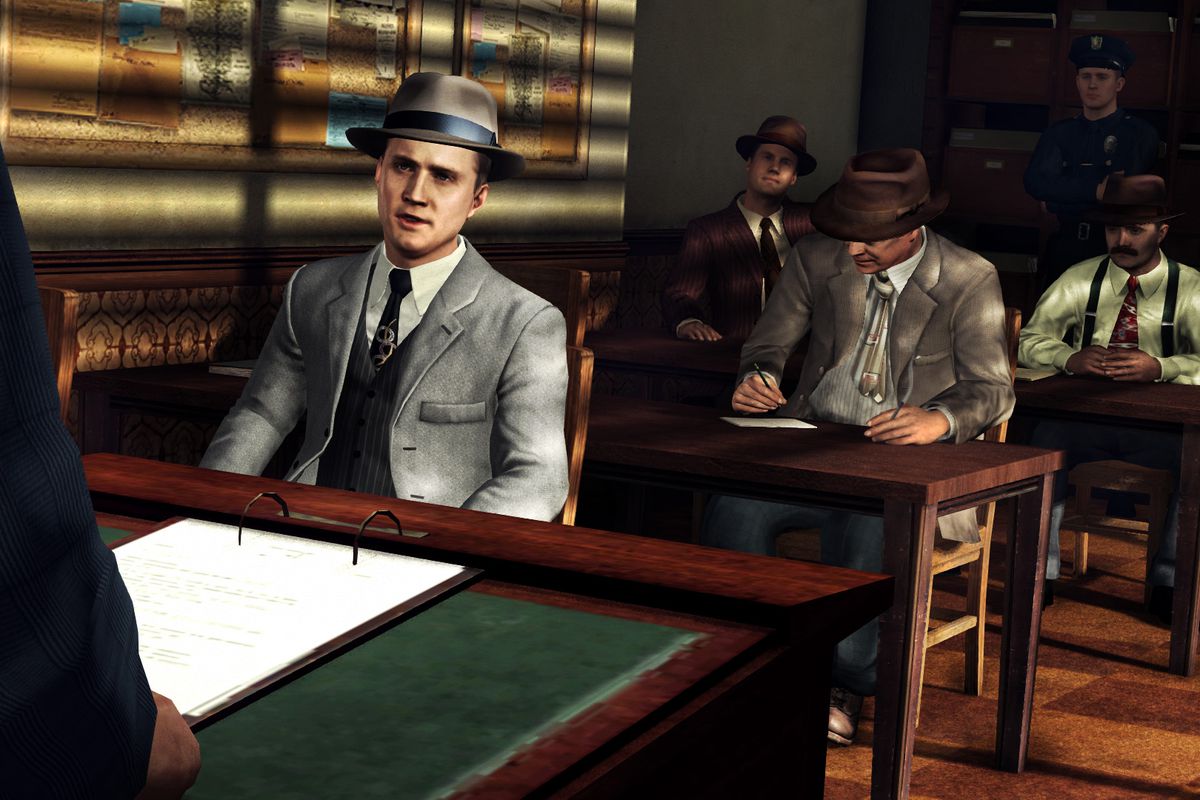 L.A. Noire, although starkly different to Rockstar's world famous franchise GTA, it also has similarities. It is an open world game, what you see you can get to. Vehicles can be driven around the city and you can play at your own pace by dropping in and out of the main story.
Now Rockstar have re-released L.A. Noire, not only in 4K on PlayStation 4, but also on Nintendo's play anywhere console, the Switch.
Re-playing L.A. Noire on the Switch was a walk down memory lane. I loved the game when it first released and played it until finished. Now I get to do the same all over again, but this time on the go.
Rockstar have tweaked the game to make use of the Switch's touch and controller features. You can apply in-game actions with the usual buttons, however, you are prompted to touch the screen to perform story specific functions. The motion controller (dare I say nunchucks?) are also utilised for home based play or when the Switch is not being held in hand.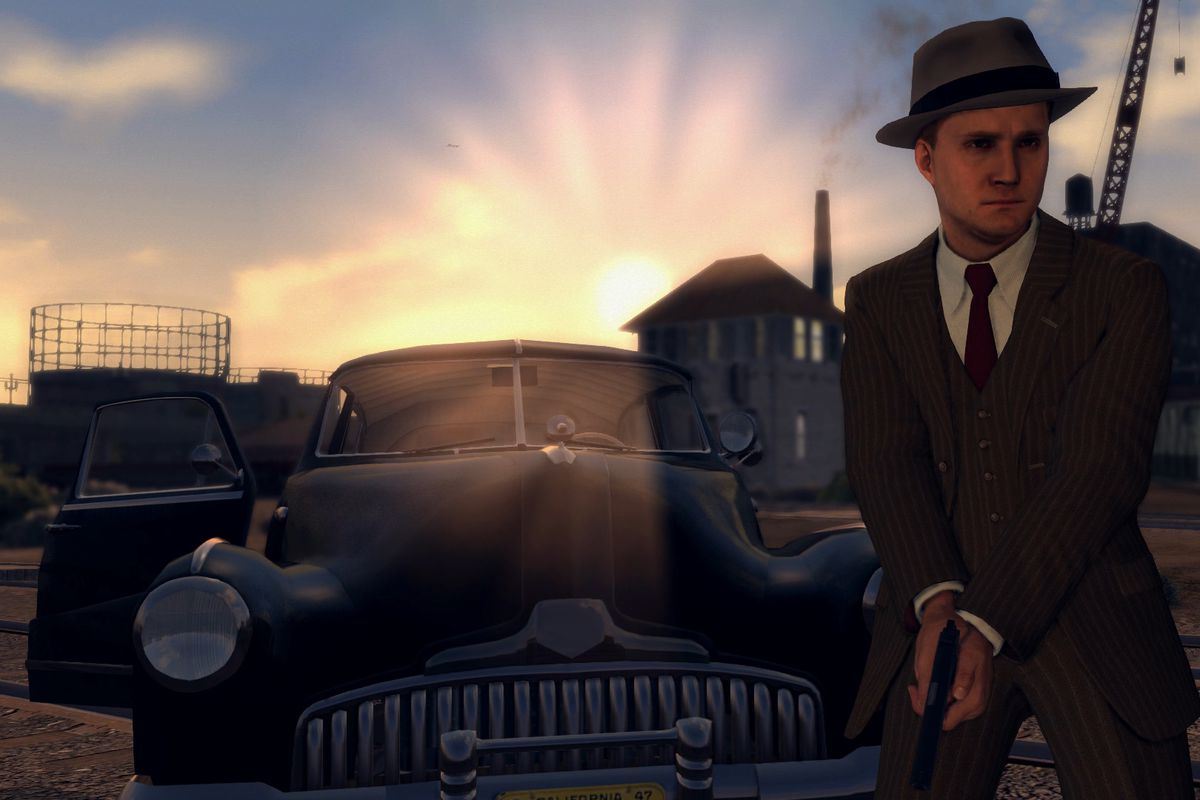 L.A. Noire feels right at home on the Switch and while it is a game that requires some time to fully get through you can whip through some of the tasks that are set real quick.
It's still as excellent as the day it released six years ago and has not aged both in gameplay and visuals.
For Switch gamers, this needs to be on their Christmas wish list.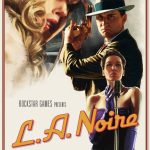 L.A. Noire (Switch) Review
Game Details
Released: November 2017
Rating: R16
Platforms: Nintendo Switch
Genre: Action
Developer: Rockstar Games
Publisher: Rockstar Games</p