The first Knowledge is Power game made the case for the PlayLink experience. Being able to play a fun quiz game, like Buzz was, without the extra peripherals or extra controllers, is a real winner as nearly everyone has a smart phone now.
Knowledge is Power: Decades is the same game, with a decade-based spin. Throughout a game you have phases where you choose a decade from the 1980's through to 2010's, and then the topics you subsequently choose will be based in that decade. It's a fun little change to an otherwise solid quiz game.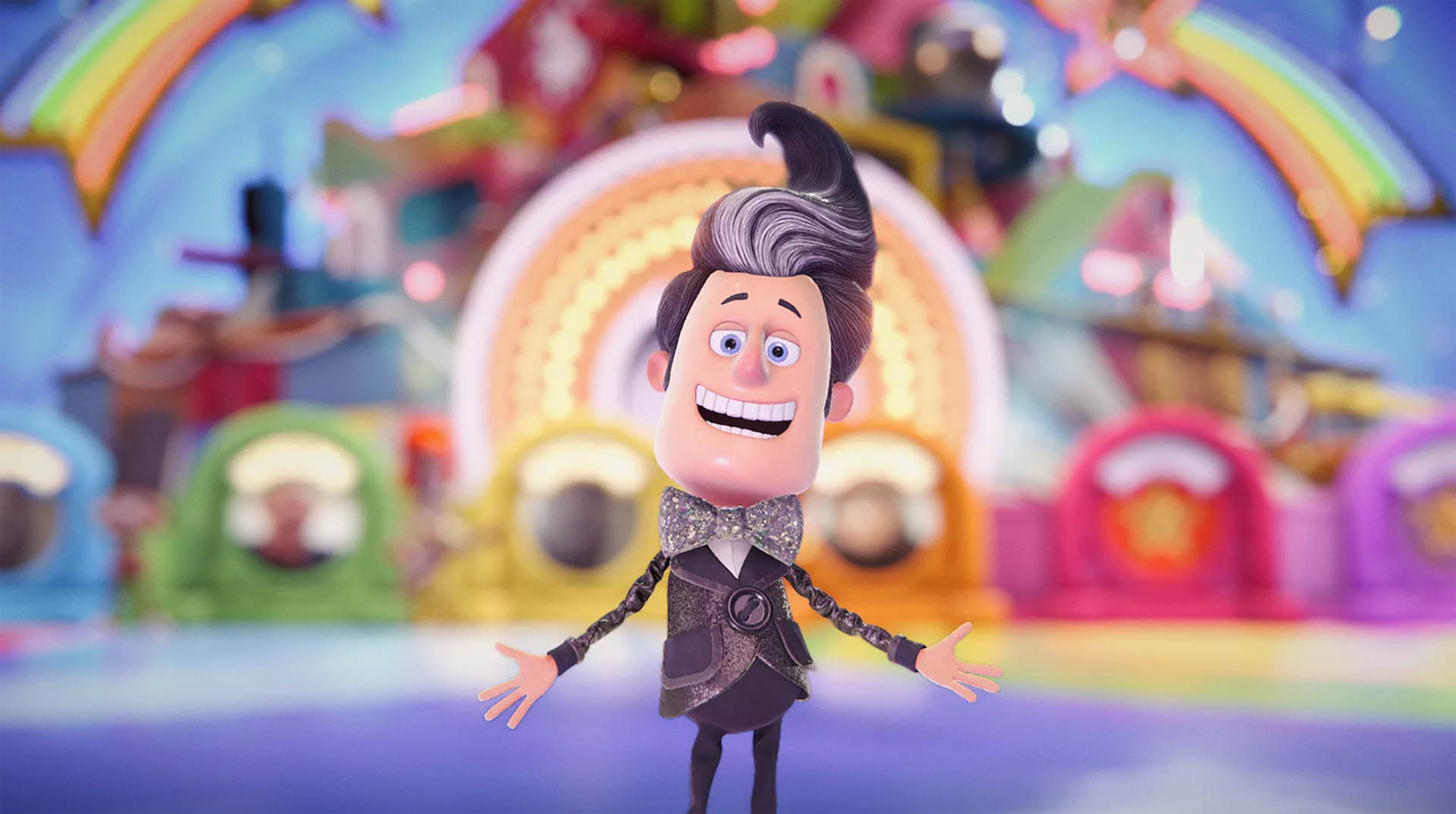 For people that don't have experience with its predecessor, what makes the game worth your while is the attacks you launch on your competitors. Before each question, you choose a way to annoy one of your opponents on your phone, which usually gets in the way of them answering the question on their phone. The most frustrating of these is the zips, where zips will appear on their phone which covering every answer, and they need to unzip them to see their options. Here invaluable seconds can be lost ceding their potential winning place.
The general format of the game is you answer the questions, get points for correct answers, the faster you are the more points you get, to grow your total. This then ends with the ultimate round where you all must make your way up the stairs by correctly answering questions quickly to win the game. The points you got throughout the game dictates where you start on said stairs, but it does give a good chance for any player to catch up suddenly.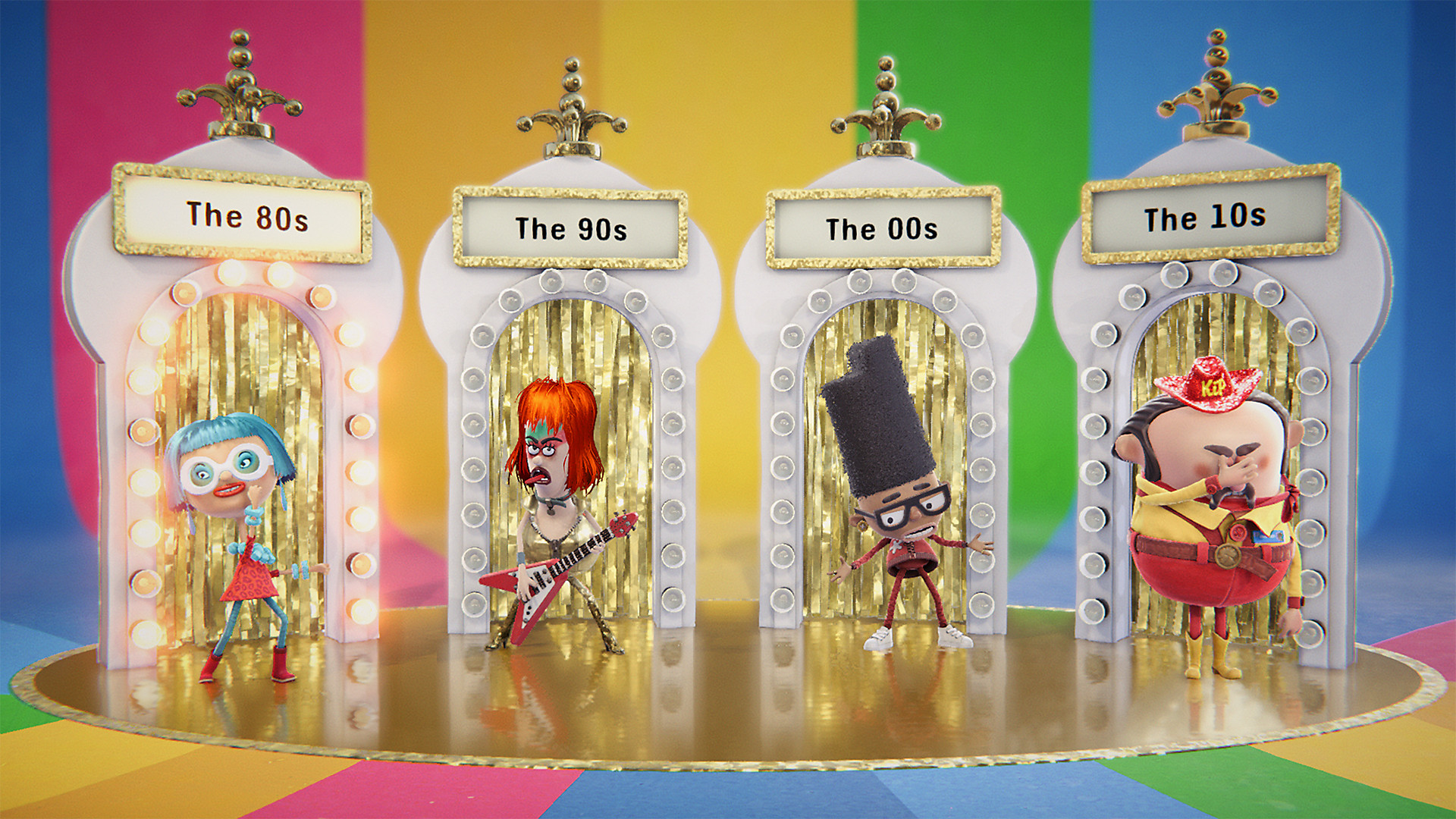 The game isn't the prettiest to look at, with basic designs and a host that looks mildly annoying. Fortunately, the voice acting isn't annoying, so having him walk you through the game isn't jarring; well until you hear the same lines between questions a few too many times, that is. The player's avatars are chosen by selecting a character, which then has the face filled in with a picture you take with your phone. It's a silly idea, but it does make for some laughs if you let yourself get into it.
There isn't too much more to say about Knowledge is Power: Decades. The new spin of choosing a decade limits the game a little because there is guaranteed no trivia from before the 80's. In some ways that makes it inferior to the original, but there is some added value to the experience, so it winds up being about the same, with a slight difference, and that's good enough to justify a fun night with the family or friends.
[rns_reactions]
Knowledge is Power: Decades
Game Details
Released: December 2018
Rating: G
Platforms: PlayStation 4
Genre: Trivia
Developer: Wish Studios
Publisher: Sony</p