Polyphony's landmark racing series gets its first PS4 outing with the release of Gran Turismo Sport. Back in the day Gran Turismo broke new ground. The racing game landscape is rather different, today.
To say the game is entering a rather crowded genre would be an understatement. Racing game fans have been inundated with new titles recently, most notably Project CARS 2 and Forza Motorsport 7 – both of which are catering for the more serious multi-disciplined racer. We've also had the likes of Formula One 2017 and, more recently, WRC 7 – dedicated to open-wheelers and rallying, respectively.
It's worth noting that this is not Gran Turismo 7. The Sport suffix refers to the game's close affiliation to the world of bona fide motorsport and it's esports aspirations. Anyone expecting a rich and deep single-player racing experience is going to be sorely disappointed. Gran Turismo Sport is aimed squarely at delivering a multiplayer experience.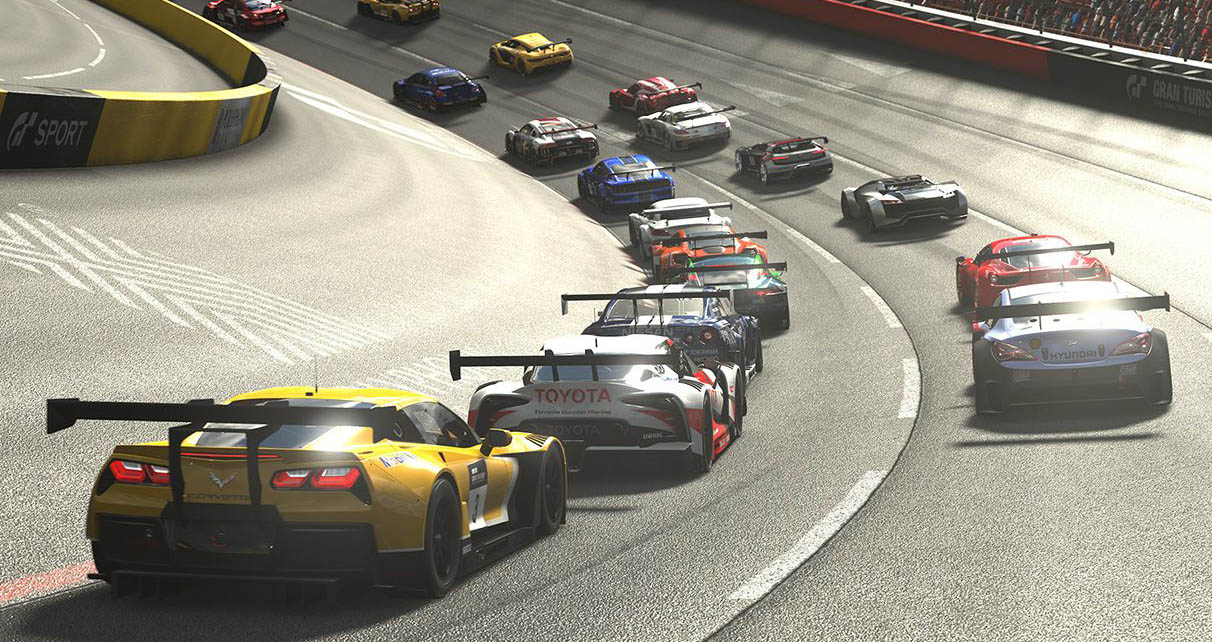 The game's tight online integration means that you really need an internet connection to get the most out of the game. And I'm not just talking about the racing. GT Sport is packed with extras. I'd say that the developers have spent more time on the extras than the single-player element. First off, you've got the Brand Central, which is a lot more than just a place to buy cars. Each marque has a visual museum showing the history of their cars, promotional YouTube videos, a photoreal animated model showcase, details of concept cars and other info. It's a car enthusiasts dream.
Hats off to the developers from providing such a polished product. The visuals are breathtaking, especially if you are playing on a 4K HDR TV. The cars look fantastic, as do the circuits. I'd argue that they do look a little too clean, but the backgrounds are practically photo-real. Disappointingly, though, but apart from some baked in time-of-day variations, there's no choice of weather conditions, dynamic or otherwise. This really puts the game to shame compared to some of its peers.
The game is broken down into three modes: Arcade, Campaign and Sport.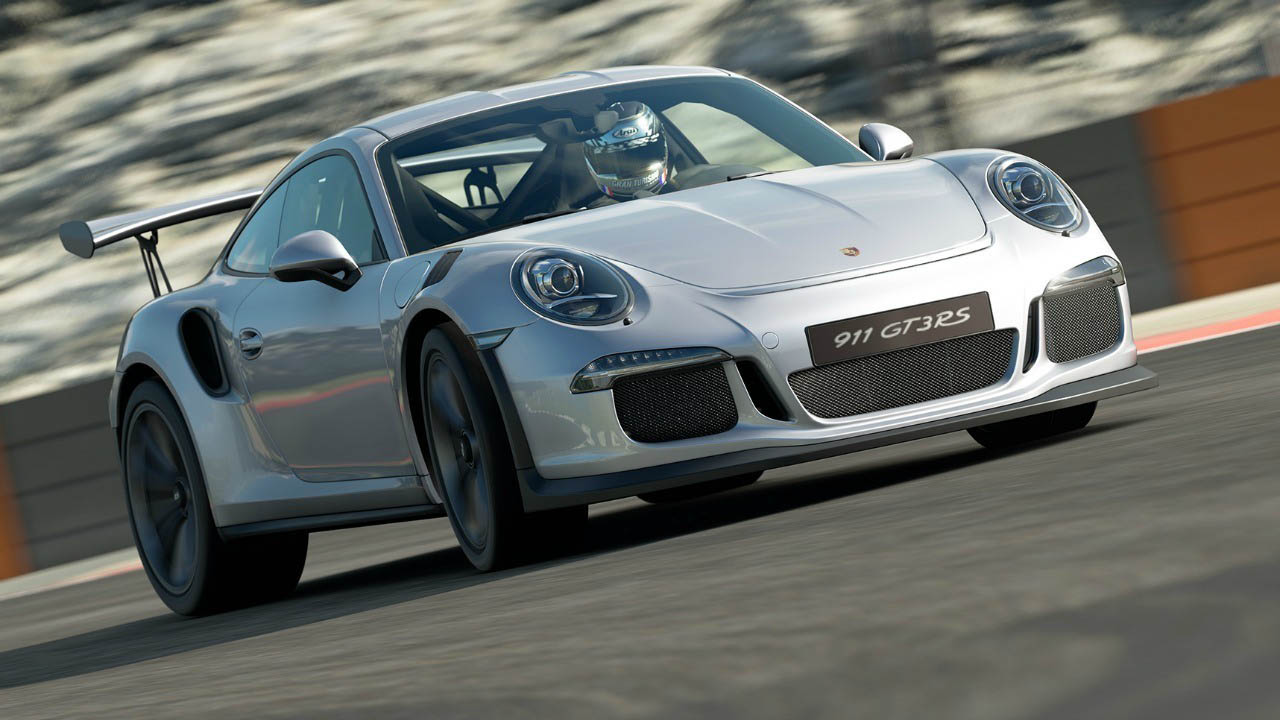 Arcade is where you will find the game's competitive single-player and split-screen content. Here you can race against AI opponents around the available unlocked tracks, partake in a time trial event, try you had at drifting and race locally against a friend in two-player split-screen. PSVR owners can sample the tracks, racing against A1 opponents in the VR Tour (more on that later).
The Campaign isn't the career mode that you may have thought it was. It's more like a training course. It features the driving school of previous GT games, a series of mission challenges and circuit experience – which teaches you about the intricacies of each circuit. I didn't find there to be a lot of fun in Campaign as it's just getting you ready for the online component.
Before you can compete online in Sport, you need to earn your qualifications in racing etiquette. This involves watching two videos regarding sportsmanship. Polyphony's definition of good sportsmanship is "not doing things that make you look bad", which is not exactly right in my book. It's not about how others perceive you, it's more about doing what's right and behaving in a respectful manner. I assume that this was lost in translation, somewhere.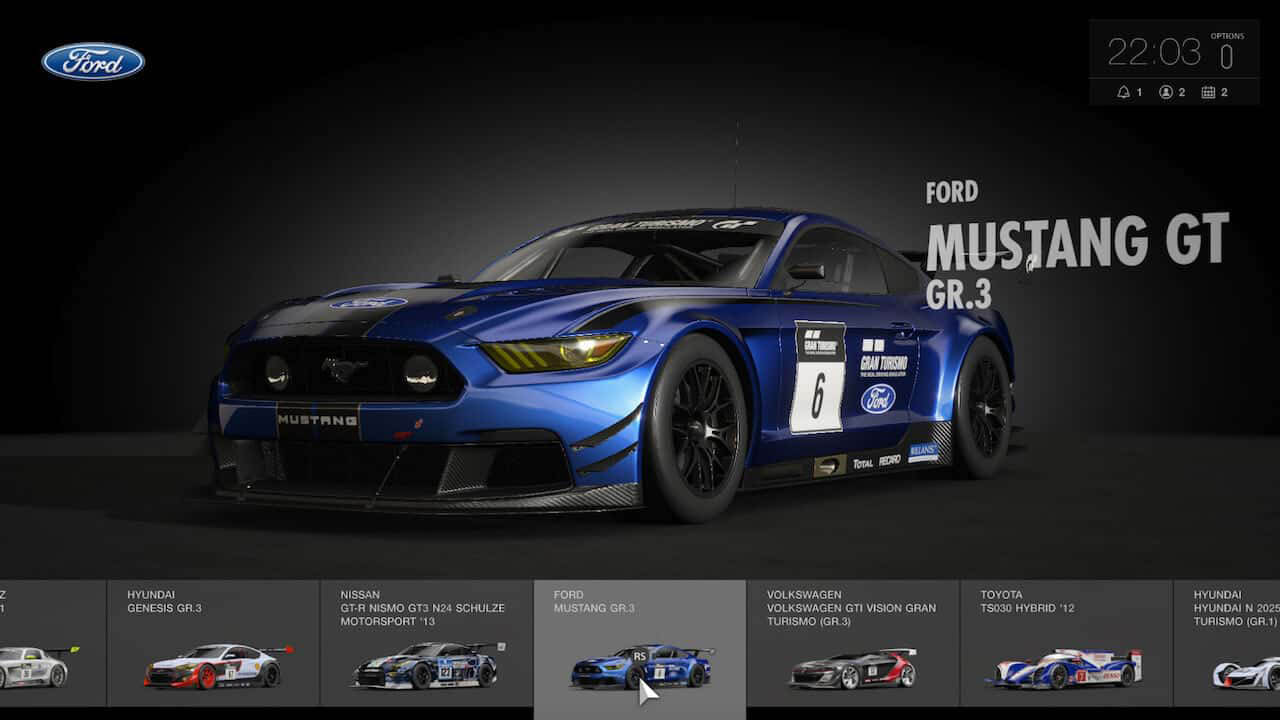 The online multiplayer is what GT Sport is all about. Sport mode boasts "proper" FIA race tournaments against other players entering you into a global Gran Turismo Sport contest. It's here that you will find all the races and tournaments that were once solo affairs. There are daily races for you to enter, the FIA GT Nations Cup tournament and FIA GT Manufacturers Series. There's even a race calendar to keep track of the races.
Gran Turismo Sport takes the competitive game very serious. Each lap generates a mountain of data that, if you are so inclined, you can scour through to tweak your car setup accordingly. A lot of effort has clearing been spend trying to make GT Sport the pinnacle of online racing games.
For a more casual online experience Lobby allows you to create your own races or join others via a simple browser interface. You can filter the races to find exactly what you are looking for, or create your own room and wait for others to join you and race.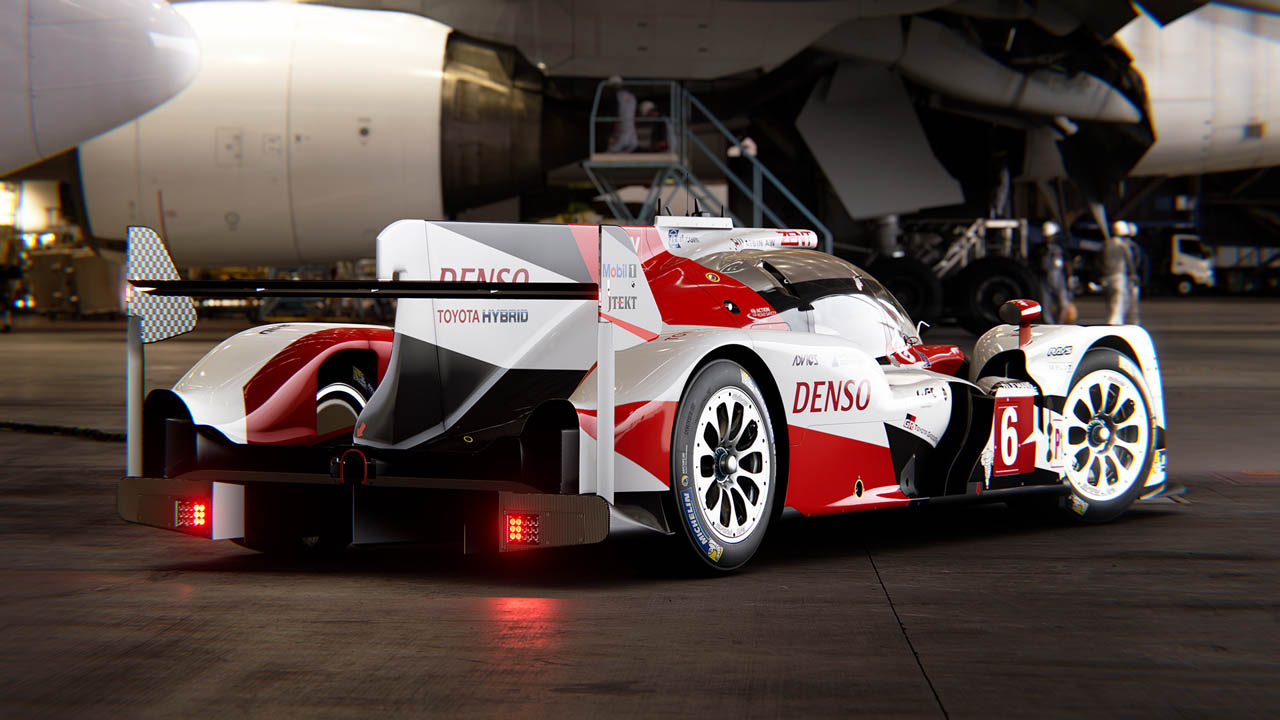 I found the car handling a bit interesting, especially for a game that touts itself as being a real racing simulator. The cars are quite forgiving, especially when compared to the likes of Project CARS 2. I was easily able to drift around bends on the gravel circuits, and perform some pretty amazing cornering on tarmac. Very enjoyable, but unless I've suddenly got the ability to channel Lewis Hamilton, not that realistic.
The package provides plenty for the more create player to get their teeth into. Joining the livery editor, which is not an uncommon feature in today's racing games, is the Scenes mode. If ever there was a non-gameplay time sponge in a game, Gran Turismo Sport's Scenes mode is right up there with the best. Scenes allows you to take your car and place it in a specially prepared 2.5D photo backdrop. GT Sport then manages to accurately match your car with the lighting of the background image, blending them both together seamlessly. There are lots of backgrounds to choose from including architecture and even some beautiful landscapes from New Zealand.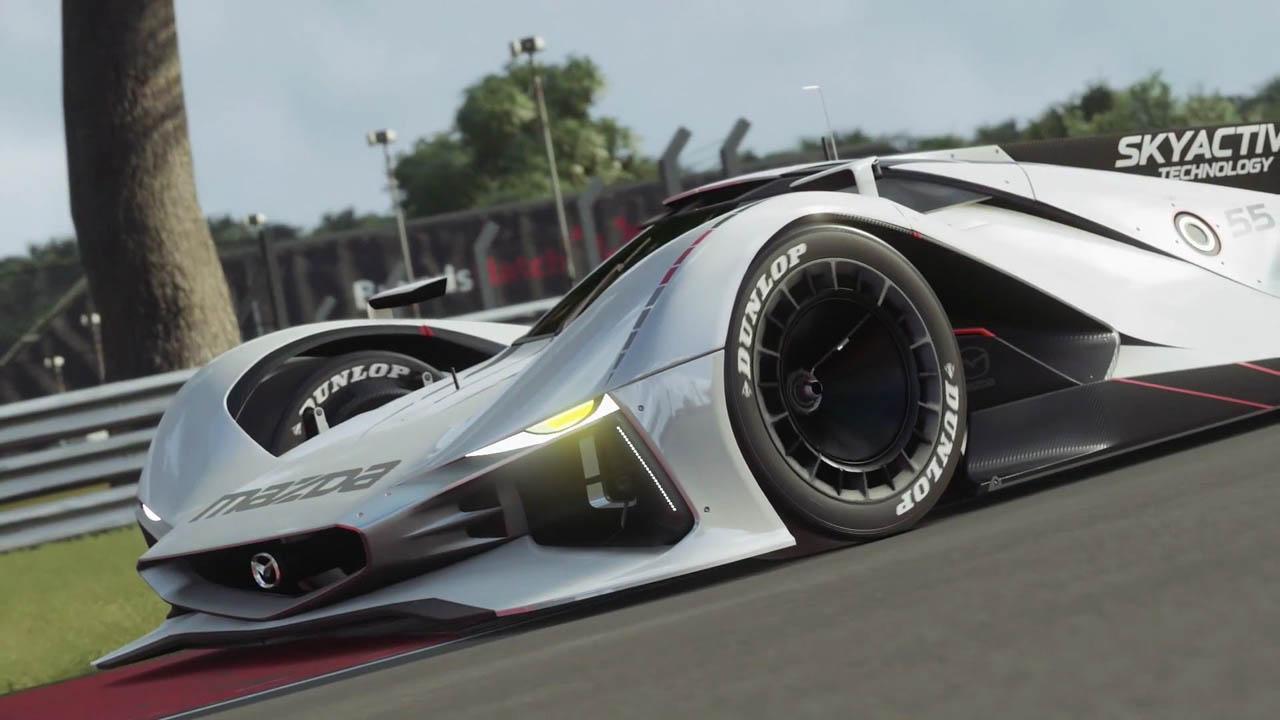 As I mentioned, the game looks amazing on a 4K monitor. But if you want true immersion, the VR Tour will blow you away. Without a doubt the best virtual reality racing experience I've had on a console and second only to Project CARS 2 running in VR on a $4000 PC and a $1800 HTC Vive VR kit. With a Thrustmaster T300 racing wheel and a PSVR you ARE on the track and within one of the crispest VR environments I've experienced. There are some unfortunate compromises that relegate this to more of a novelty VR showcase that a proper part of the game. For starters, you can only race against one opponent. Secondly, unlike in other modes, none of your wins count towards your career progress.
Despite being so feature-packed, Gran Turismo Sport is really more of a follow up to the PS3's Gran Turismo Prologue than a true Gran Turismo sequel. To compare it to Forza Motorsport 7 or Project CARS 2, both with robust single-player career modes, really doesn't do GT Sport any favours.
Saying that, what it does well, it does very well, it's just that there's not enough of it. At its best Gran Turismo Sport is a beautiful-looking online racer, but at its worst it's a very lean game release, full of folly and unnecessary padding.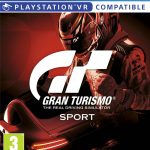 Gran Turismo Sport (PS4 Pro) Review
Game Details
Released: October 2017
Rating: G
Platforms: PlayStation 4 (PSVR compatible)
Genre: Driving, Racing, Simulation
Developer: Polyphony
Publisher: Sony</p