The mobile market has made for an interesting market of games, and with a huge pool that makes it hard for a game to rise to the top. Of the few that do, some make their money ticking over repetitive content, others use it as a footing to move to consoles, the later is what World of Warriors has done as it explores the world of the PS4.
World of Warriors doesn't have too much of a narrative. Basically, a bunch of Warriors from different time periods, and some fantasy, are all fighting in tournaments. That's it, the game is built around its gameplay loop more than anything, and it's fine.
The gameplay is simple. You are placed in a circular ring, and need to kill your enemy, or enemies. There are only a couple of attack buttons, and your combos with them are limited at best. Most of your time will be using them and timing, balanced with retreating to win.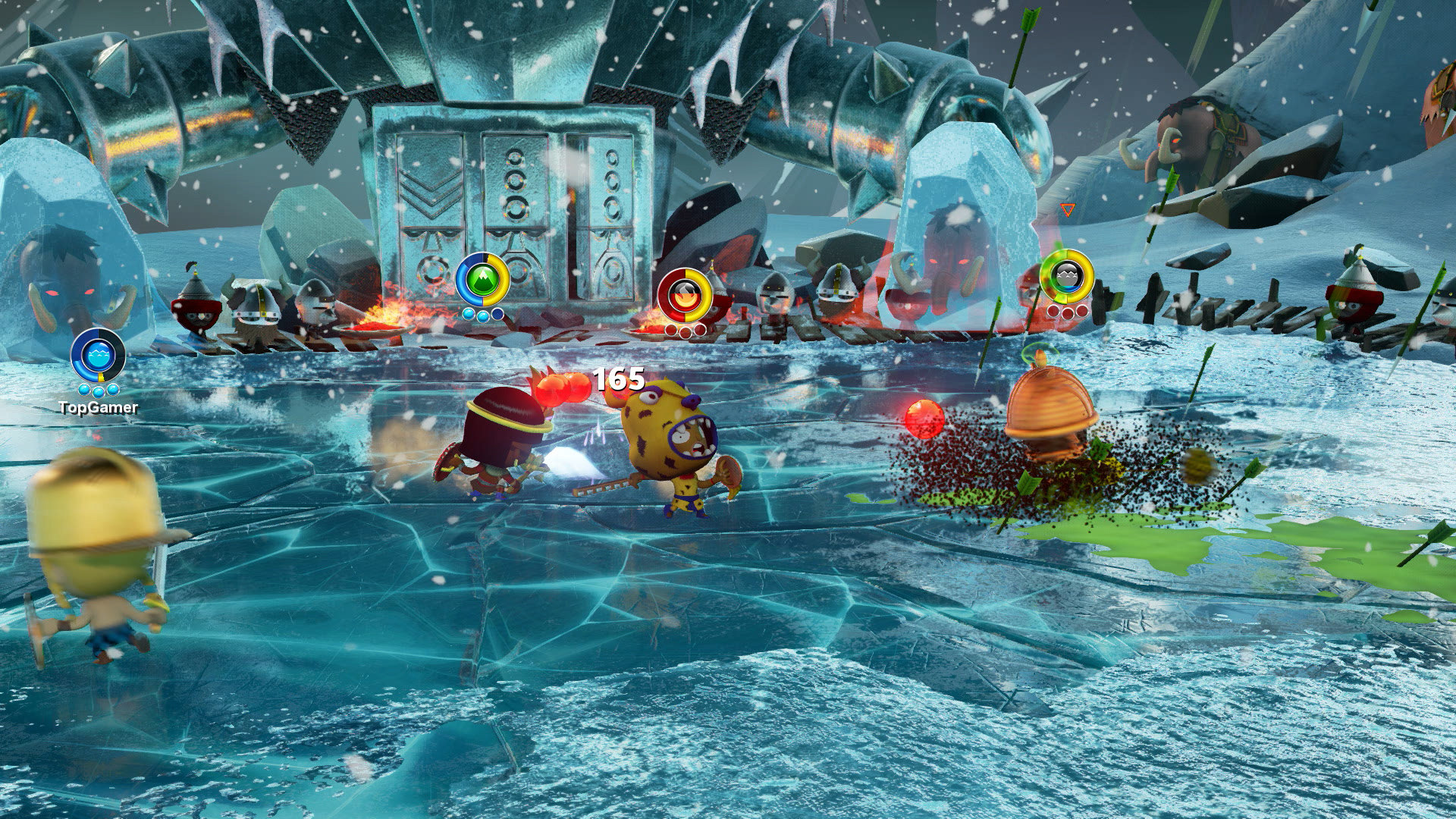 Generally, for a match you choose two of your Warriors, and go head to head with your opponent's two Warriors. First to two wins, i.e. knocking out both of your opponent's warriors twice, wins the match, and you can move on. As you win fights you unlock currency, to buy new Warriors.
That's how you will spending your hours playing World of Warriors. When you fight you have two bars, one of which fills throughout the match and can be activated with the D-Pad, and another which fill via orbs that get dropped when you are hit, which can unleash some powerful attacks.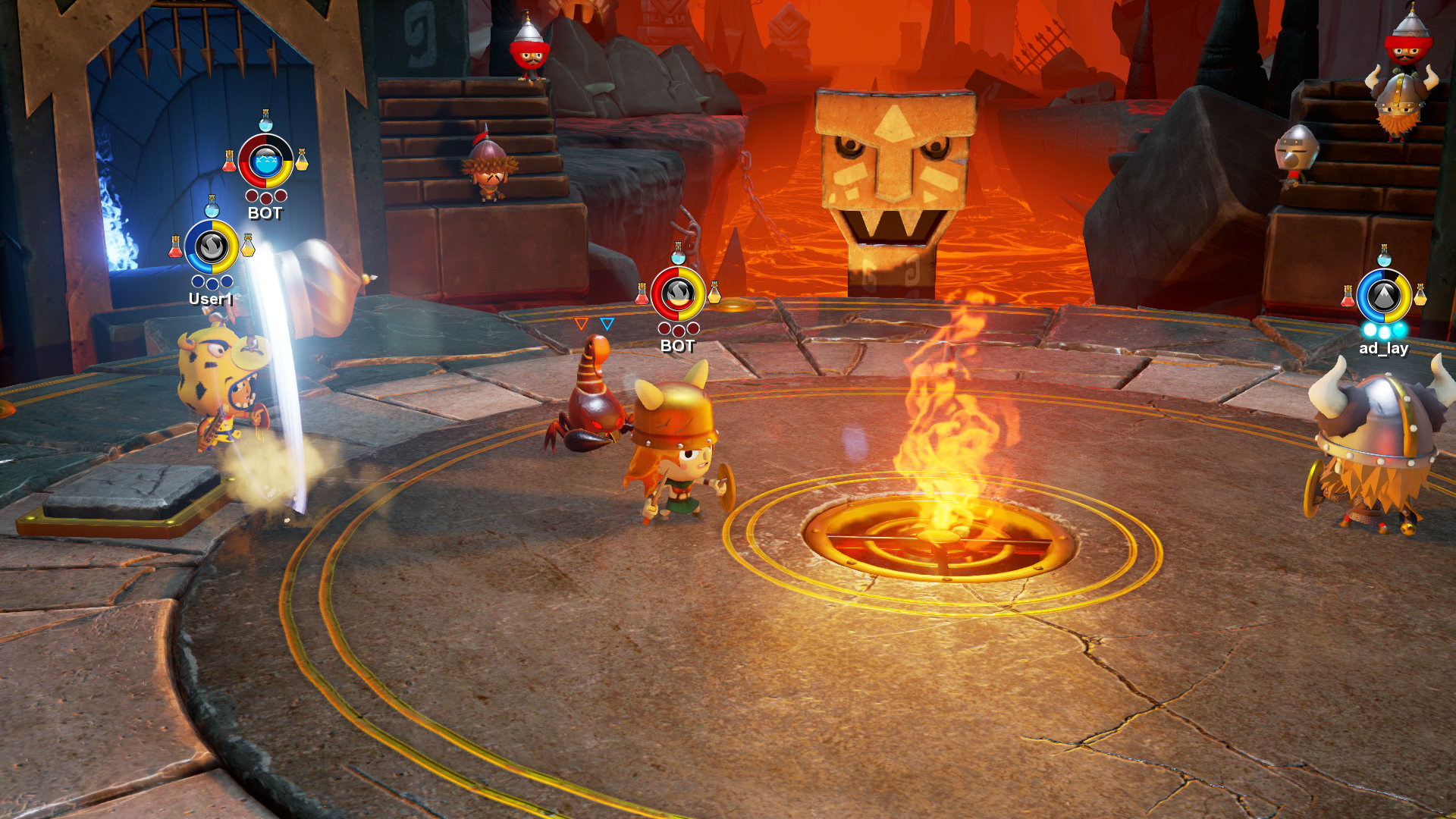 The game does mix it up a little with the arenas, the first of which is with treasure boxes dropping. These drop throughout the match, and when opened can give health, bombs, and items to be collected for crafting. The bombs can be picked up and thrown, but this can be hard to master, which AI has no issues with. Collecting the items for crafting is essential as it's the only way I ever saw them drop.
The other way arenas mix it up is with the environments. They may have things like rotating flamethrowers, whirlpools, or bosses in the backgrounds that do random attacks. These attacks give warnings, which you can use to squeeze some extra health off enemies, but for the most part, they are there for no apparent reason.
The best matches in the game are the Colosseum fights which puts your one fighter against a couple, and as the fight goes on, a timer pops up signalling another fighters entrance. Kind of like a Royal Rumble but with none of the nostalgia, and lots of the same average combat. There are also boss fights which aren't too inspired, again it's some variety, but that match variety isn't the game's biggest weakness.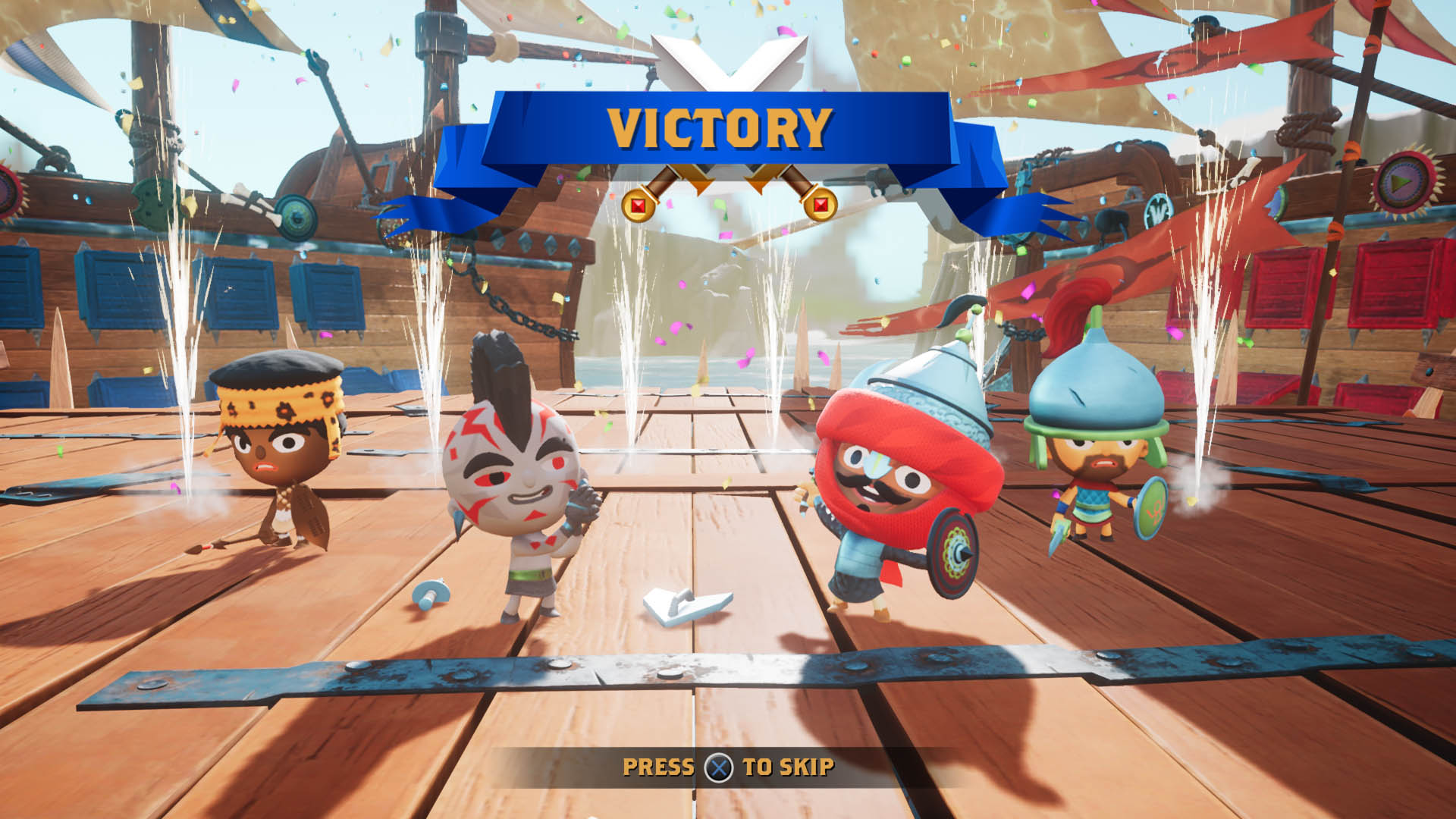 The games biggest weakness is the combat is average, and the matches are too long. AI regularly runs away from you, and then when you get close to them defends. If you use their strategy and wait back, they can take ages to come to you. With this, and up to three matches, of up to three fighters being knocked out, makes the game get dull quickly.
World of Warriors may be one of the most average games I have ever played. It's not bad by any means, it's straight down the middle. Many gamers will get some entertainment out there but even with its Kinder Surprise Twistheads aesthetic, it's a tough game to recommend.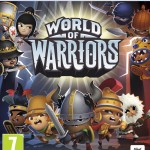 World of Warriors (PlayStation 4) Review
Game Details
Released: March 2018
Rating: PG
Platforms: PlayStation 4 (Playlink)
Genre: Fighting
Developer: Saber
Publisher: Sony</p