Polish independent developer 11 bit studios is proud to report that their hit game, This War of Mine has recently hit the major milestone of 4.5 million units sold over its lifetime. The indie hit about the harrowing life of civilians in a besieged city during times of war has performed successfully on all platforms (PC, Xbox One, PlayStation 4, Nintendo Switch, iOS, and Android), and can be attributed as the big boost that helped put 11 bit studios to the forefront of indie publishers on the scene.
Starting with a single unit sold on Christmas Island, the game's community is widely global with players from coast to coast on every continent! Named by the New York Times as a game that "lets you safely explore wretched realities of the human condition", and described as "a nightmare you shouldn't miss", This War of Mine was also picked as one of the games of the year by The Guardian, Die Welt, El Mundo and many other mainstream media when it was released in 2014.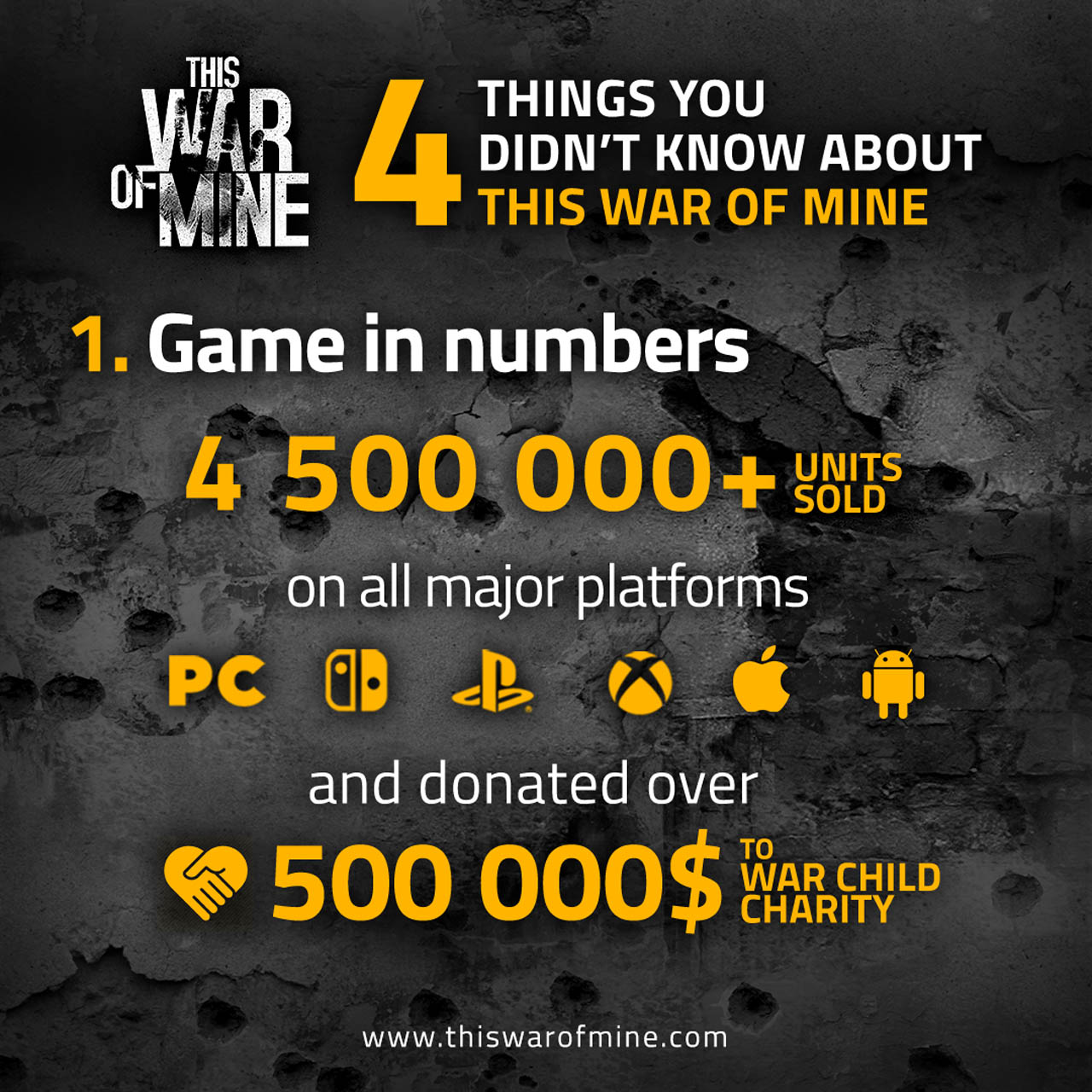 The game's successes don't stop there with This War of Mine winning awards at the Independent Games Festival, the SXSW Cultural Innovation Award, Games For Change and over 100 other awards. Dedicated to paying it forward, 11 bit studios has also been able to donate over $500,000 to the charity War Child through sales of the This War of Mine DLC.
Not content to sit back on their heels, 11 bit studios is now offering a new standalone story-driven expansion, This War of Mine: Stories – Father's Promise on both iOS and Android.
[rns_reactions]