Camex Games, creators of the hit tactical RPG Heroes Tactics, announced today that more than 200,000 players participated in Early Access Beta Testing on Google Play for their new tactical RPG, Tactical Monsters Rumble Arena.  By testing on Google Play's new testing platform, more than 200,000 users provided feedback that helped tune, balance and debug the game prior to its forthcoming release in November.
"Before Google Play's Early Access program, we had to budget a significant amount of resources for game testing and optimization, which is very challenging for an indie studio," said Michael Tseng, COO of Camex Games. "With Google Play's Early Access platform, we can reach a massive pool of real players who want to get a first look at our games and take a major part in our development process. This allows us to also see 'how' people play our games, and where we need to make changes instantly. We were able make over 15 iterations to Tactical Monsters throughout this program."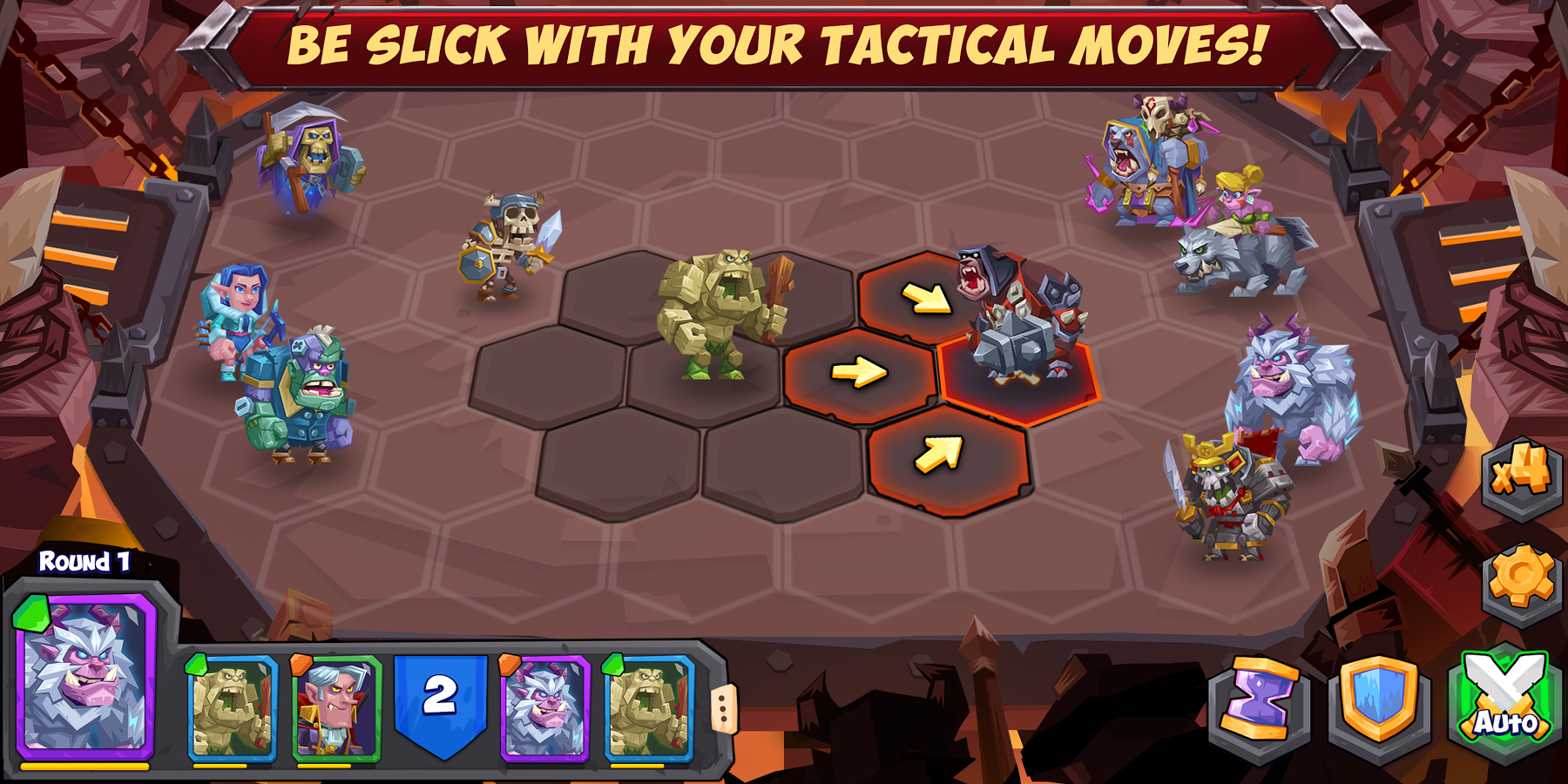 Set to launch in early November on Google Play, Steam, and the App Store, Tactical Monsters Rumble Arena aims to build upon Camex Games' pedigree of developing high-quality tactical RPGs.
Tactical Monsters Rumble Arena is designed around elements of real-time PVP while retaining the gameplay of classic tactical RPGs. Players will receive super rare cards and items and have the chance to battle against each other for gold, silver and bronze ranks. Tactical Monsters Rumble Arena is coming to Steam, Google Play, and the Apple App Store in November 2017.