USC Games, North America's No. 1 game design program for nearly a decade according to the Princeton Review, with returning Expo partner and leading mobile entertainment studio and game developer Jam City, once again showcased the future of digital entertainment, with the completion of the 2020 USC Games Expo.
This year's exclusively virtual event successfully attracted more than 80,000 viewers from every corner of the globe, with viewers tuning in from as far away as India and China.
The May 12th, 2020 event, hosted by Geoff Keighley, streamed on multiple platforms and featured more than 25 games on the live stream.
A three-minute video recap with event highlights is available to stream above this post.
"Although staying at home was a big curveball, moving everything online offered an unprecedented opportunity to reach a global audience of gamers and students worldwide for the 2020 USC Games," said Director of USC Games and screenwriter of the upcoming Spike Lee film, Da 5 Bloods, Danny Bilson. "Celebrities from the entertainment and videogame industries banded together to show our students and viewers how careers in videogames are more important and stable than ever, and even if they missed the Expo, fans worldwide can still download and play a remarkable amount of innovative games – all for free."
More than 50 games are available to download for free at USC Games official website, offering anyone a chance to check out the future of games.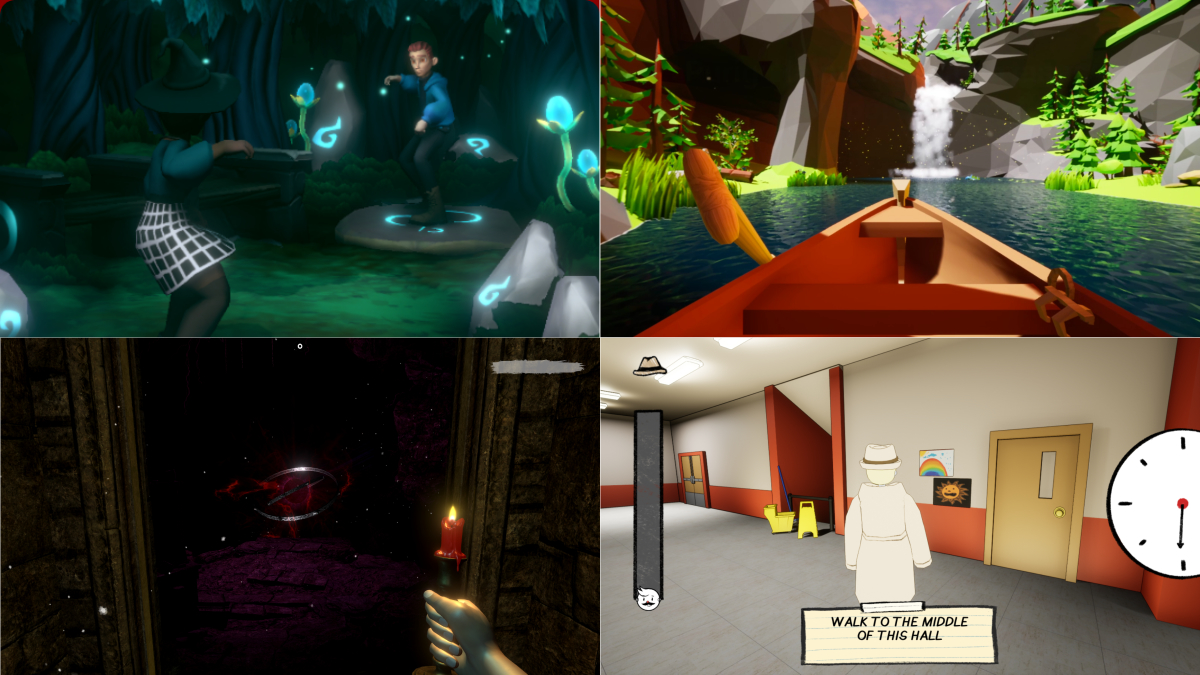 "It is always incredible to witness the next generation of game designers at work. We are in awe of the talent and potential that was showcased this year, and we are thinking seriously about how some of the games demonstrated can be brought to life. We hope that some of the soon-to-be-graduates consider joining the Jam City family," said Chris DeWolfe, CEO of Jam City. "The innovation and creativity demonstrated by the students was truly inspiring, and USC Games has a lot to be proud of. We cannot wait to see more and Jam City looks forward to celebrating student achievements at the USC Games Expo every year."
The 2020 USC Games Expo began on Monday, May 11th, 2020 where high-school and middle-school students from around the country tuned into a special stream to interact with USC students and faculty to discuss a career in video games.
The main event on Tuesday kicked off with USC Games Director Danny Bilson and well-known games industry personality Geoff Keighley, Host and Producer of the annual Game Awards, putting a spotlight on some of the program's featured games, including capstone projects from the USC Games Advanced Games Program and highlights from their Masters of Fine Arts (MFA) program.  A recurring theme of the 2020 USC Game Expo was how the video game industry is uniquely poised to remain strong as the COVID-19 pandemic grips the world.
USC Games Expo title sponsor Jam City and its CEO Chris DeWolfe banded together with celebrities from the entertainment and video game industry, including Mark Hamill, Judd Apatow and Nolan Bushnell, to pop in with support, encouraging the USC Games students and viewers to stay positive and highlighting the importance of video games and video game development.
"It was amazing, to see all of these celebrities, game development legends, influencers, senior executives Esports players, and USC senior administrators like USC President Carol Folt, our program's Deans – School of Cinematic Arts' Elizabeth Daley and Viterbi's Yannis Yortsos, the central USC administration, Chris DeWolfe, Josh Brooks with their team at Jam City and so many others rally around the vision of what we wanted to achieve and give us everything we asked for to succeed," said USC Professor, USC Games Expo/Trojan Esports Director and Marketing Consultant Jim Huntley.  "But the MVPs of the show were definitely our USC Games students and the hard work they displayed to the world"
This is the third year that the program, a joint initiative between the Viterbi School of Engineering and the USC School of Cinematic Arts, has held the Expo, the largest University-sponsored gaming and esports event in the world. The show has been sponsored by Jam City each year, and it provides a glimpse into the nation's leading game design program and into the next generation of tabletop, mobile, AR, video games and other interactive projects from across the university's diverse students, alumni and faculty.
All of the highlighted games at the 2020 USC Games Expo are available for free to download at their official website.
Everyone that works on STG is a volunteer. If you like the site and it's contents please think about donating. Even a small amount helps keep the servers running.