Well, now you can thanks to New Zealand mobile app developers Pik Pok.
Leading games publisher PikPok announced the launch of their new original title Doomsday Clicker for iPhone, iPad, iPod touch, and Android phones and tablets. The title continues PikPok's explorations of clicker and incremental games, building and expanding on the success of other recent titles published on behalf of third parties.
In Doomsday Clicker, players destroy the world and profit from the destruction in a master plan for global domination. Tapping builds underground bunkers to house survivors, a quirky cast of characters who work to bring their new overlord ever-increasing profits. Packaged in a bright, distinctive art style with catchy original music and a wicked sense of humor, Doomsday Clicker will have players destroying the world over and over again!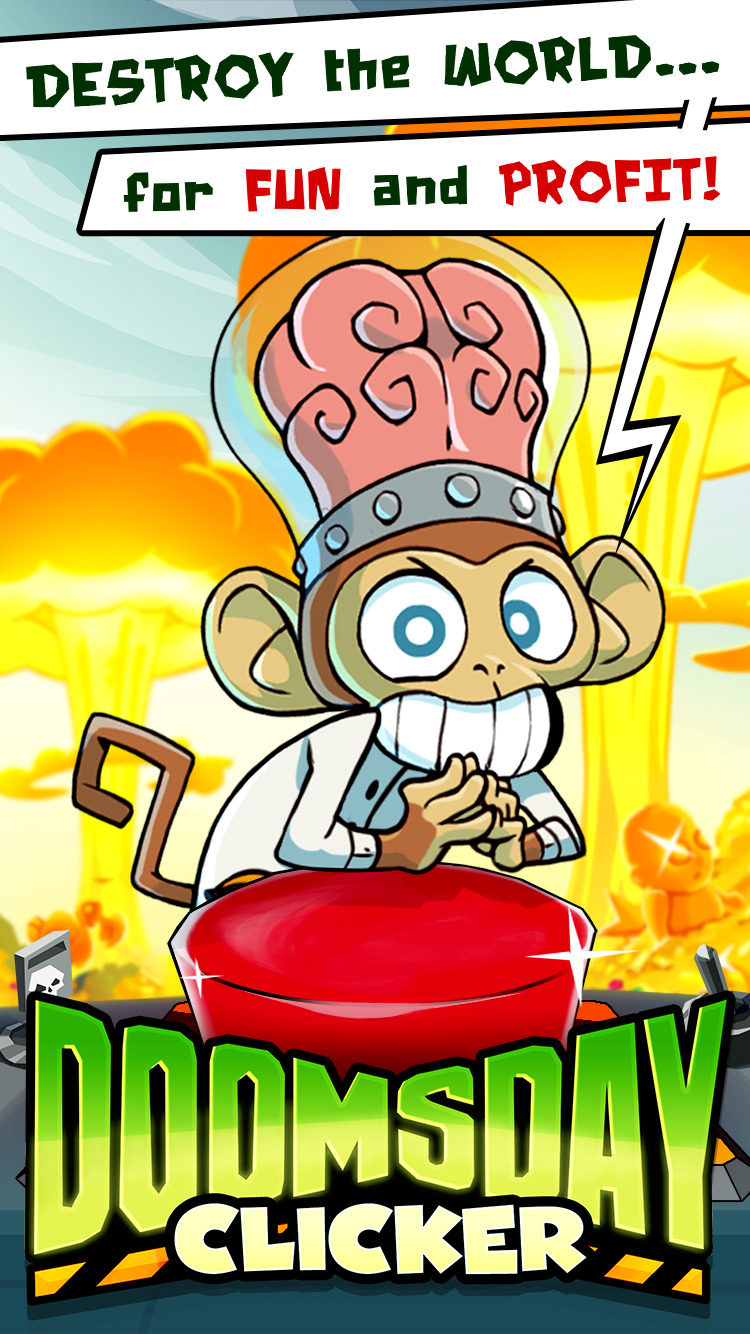 "Doomsday Clicker has a great sense of fun and is the type of compelling experience that fans have come to expect in PikPok games," said Mario Wynands, Managing Director of PikPok. "The game has been a hit internally, and we've all enjoyed playing Doomsday Clicker as much as making it."
In Doomsday Clicker players can be the ultimate master of doom by destroying the world over and over again to increase profits. Destroy the world, and build it up again, making more and more coins every time. As every discerning Overlord requires a Supercharging device, Dooms Day Clicker consists of THE SUPERCHARGER, a wheel of chance that gives a limited-time productivity boost from your enslaved humans or mutants.
Collect bonuses when "unwanted visitors" come knock-knocking at your bunker door and once your millions turn into Quadrillions you can start bunkers at new locations, and feel immense satisfaction as numbers tick ever higher.
We played the free to play Dooms Day Clicker game on Android and became hooked very quickly. A full recommend from us here at Shane the Gamer.
Be the Overlord of Destruction that you were born to be and mash that Dooms Day button.