With the inception of touch driven smartphones with Apps, nearly 10 years ago now, the evolution of how we play video games changed dramatically.
Gaming on the go became very real as we no longer needed to haul around bulky portable gaming consoles in bags to have a quick play on public transport or on lunch breaks.
Nope, we had an all in one device. Very soon after accessories began to flood the market for our beloved smartphones, but not up until the last couple of years was there anything specifically tailored for smartphone gamers.
Until now.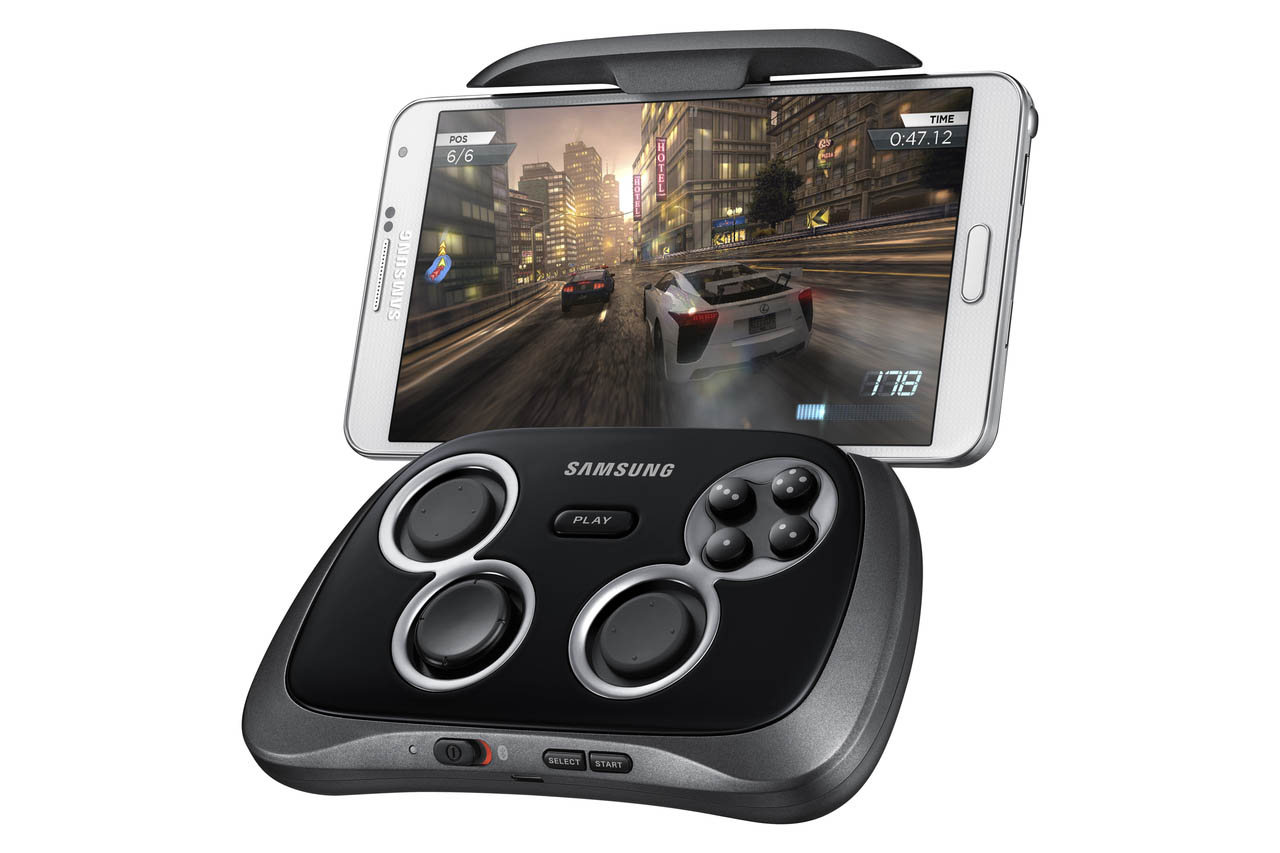 Samsung quietly released the Samsung Gamepad. A fully functional pocket sized gaming controller for the more serious players.
With D-Pad, two joysticks, and 4 Action buttons playing titles that could otherwise be cumbersome or difficult on a touch screen (such as Batman, Modern Combat, Assassin's Creed to name a few) are converted in to a console quality experience.
The Samsung Gamepad has a flip and extendable smartphone cradle (able to hold larger 6 inch 'phablets') which is foldable when not in use.
The Gamepad has definitely had some thought go into it's design. The rubber grip on the joysticks was pleasing to see and provided easier use on larger open world games.
The Shoulder or trigger buttons were a necessary feature aswell for any FPS.
Again, Samsung have done it right.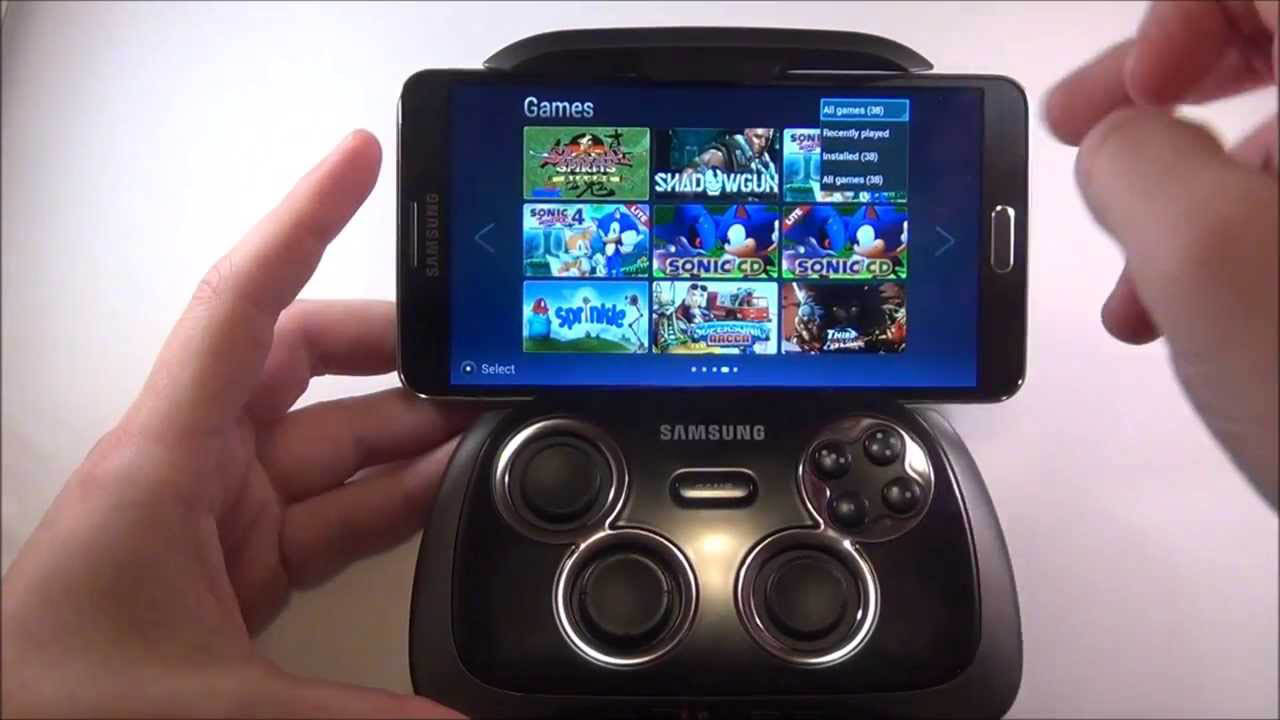 The GamePad is ideally suited to a Galaxy S6 or higher (including Notes of course), but Samsung realise that not all smartphone gamers will have a Samsung phone – so the GamePad is universal and will work with nearly any android based smartphone with Bluetooth connectivity.
We tried the GamePad on a S6 edge and then on an HTC M9. Following that on two Huawei phones; P8 and Mate 7. All connected and we were gaming like smartphone pro's.
Basically all you do is sync it and you're done. The Samsung GamePad is also rechargeable.
If you connect to a Samsung device however you can make use of the S Store Button located at the center of the pad. This controller will also work on any higher spec'd Android tablet. (obviously the holding cradle will not support the size of a tablet though). and, if you connect your smartphone to a TV you have your very own mini gaming console.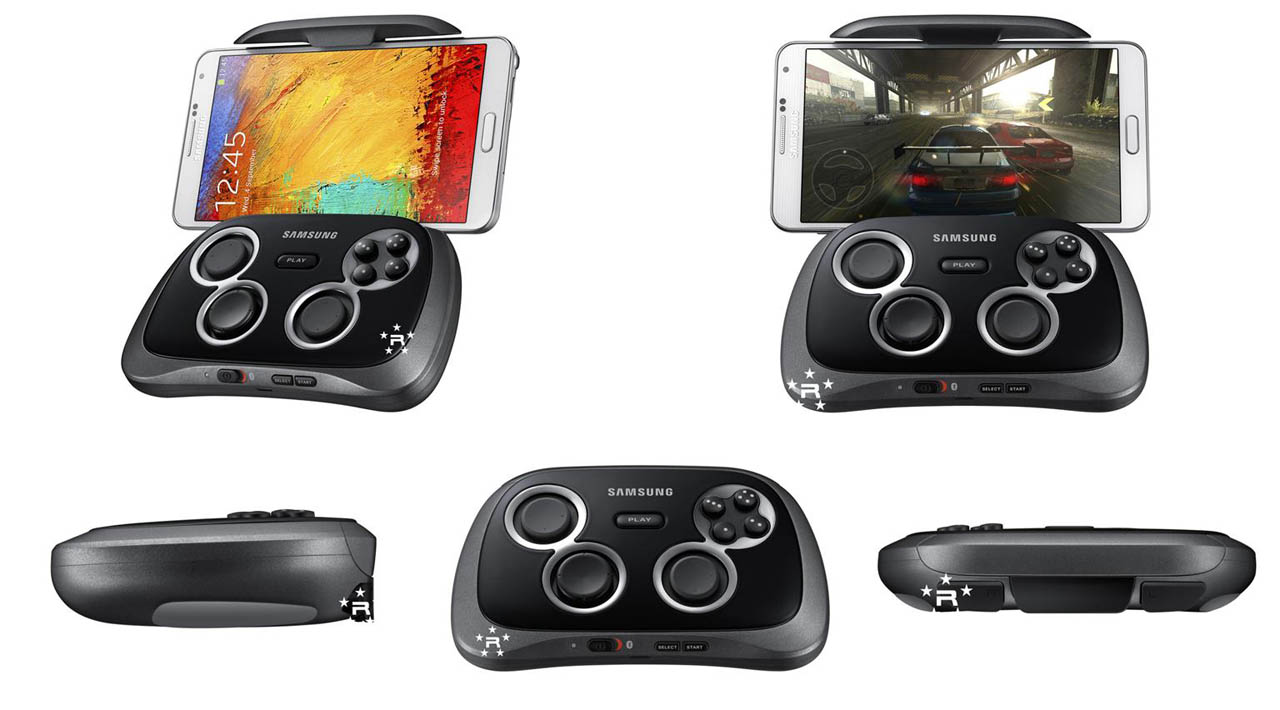 Now, it's fair to say that there are other variants of gaming controllers on the market. They have come and gone and been flawed with connectivity issues, lack of support and / or firmware updates. The Samsung GamePad will literally connect to any higher end android device.
We first got our hands on with the Samsung GamePad when reviewing the Galaxy VR – Retail Edition where the GamePad paired with your Samsung phone, which was placed into the Gear VR unit and enabled you to button mash away on VR Games. This was super impressive.
On it's own, we can't put it down, personally, I take it everywhere with me.
Small enough to fit in your pocket the Samsung GamePad is a must for any smartphone gamer.
Samsung Mobile Gamepad Review