Doughnut lovers are in for a trip down memory lane as Krispy Kreme New Zealand launches Throwback Party, a limited-edition doughnut range inspired by our favourite flavours of the past, on sale from today until Monday 29th of May 2019.
In an Instagram-first, Krispy Kreme will also be turning their Instagram page into a retro-inspired virtual arcade to celebrate the new range, complete with four doughnut-themed versions of 90s-inspired video games matched to each flavour: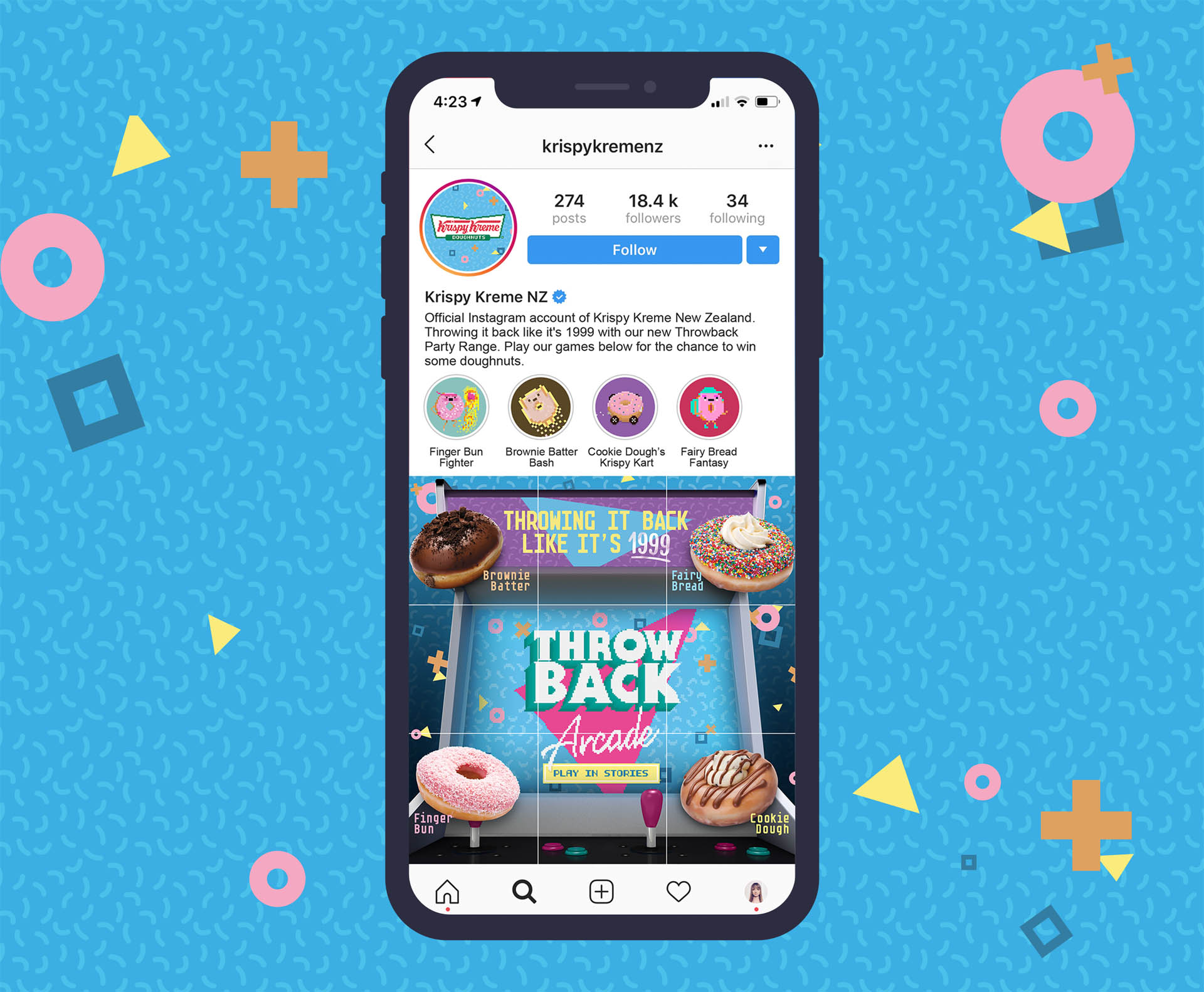 Cookie Dough's Krispy Kart – Fans can get behind the wheel go-kart-style and race their way through rolls of dough.
Finger Bun Fighter – Players will hit the virtual streets and kick their way through the icing.
Fairy Bread Fantasy – Gamers can live out their childhood fantasy in this magical platform game.
Choc Brownie Batter Bash – This puzzle game will have fans smashing their way through chunks of chocolate.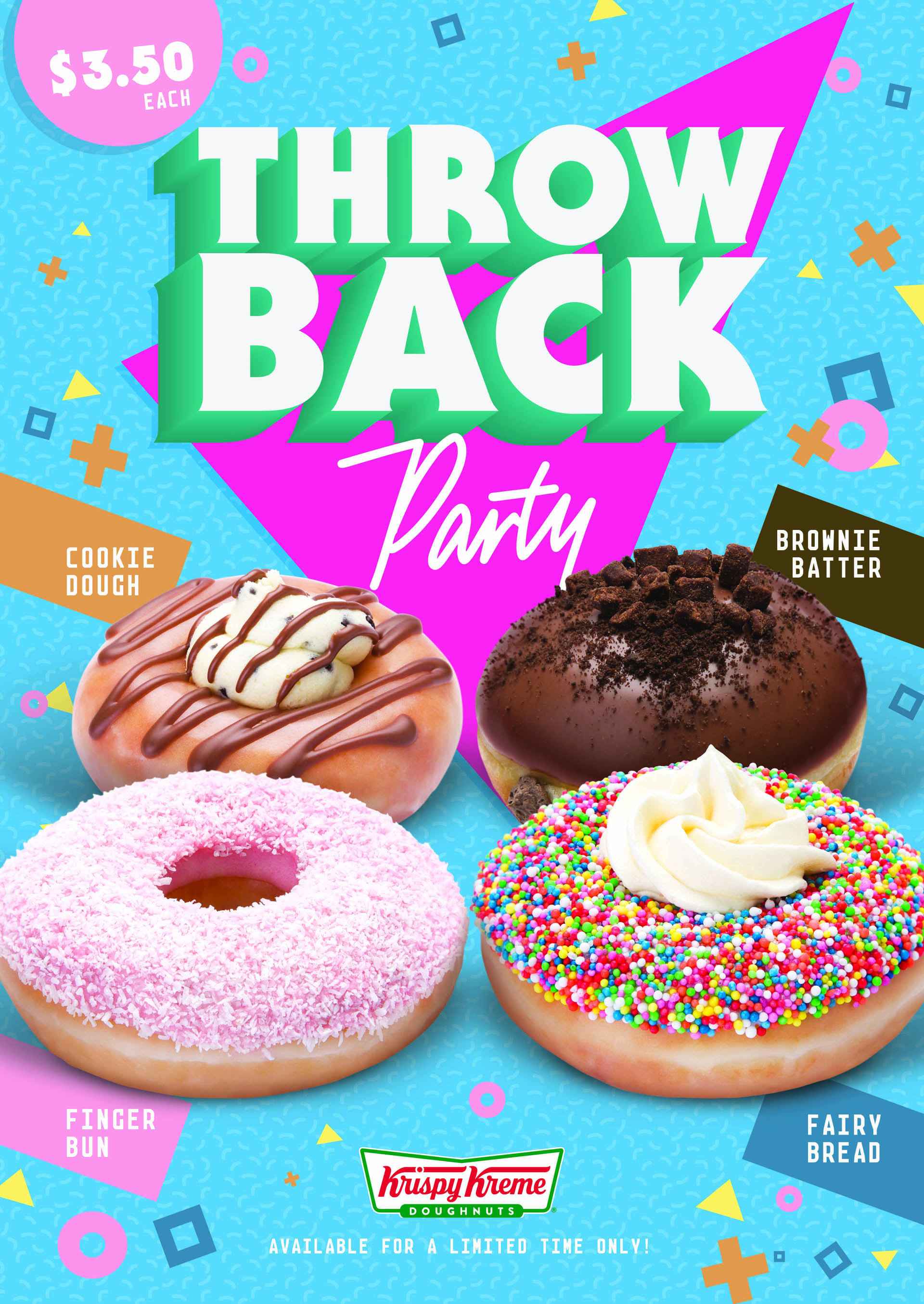 The virtual game arcade will be playable through mini-games on Krispy Kreme New Zealand's Instagram stories, where users will be prompted to swipe up to play. Top scores will be displayed on an online leaderboard where fans can compete to win prizes, the major prize being the chance to win a year's supply of Krispy Kreme doughnuts!
Chief Marketing Officer, Russell Schulman said: "We all love reminiscing about childhood memories and especially when tied to the food and pop culture of the time. We wanted to capture that and express it in the best way possible by creating a limited-edition doughnut range that Krispy Kreme fans of all ages can enjoy and celebrate these memories."
"We're also glazing a new trail by making digital history, transforming Instagram into a retro-inspired virtual arcade, giving Kiwis the ultimate throwback experience!"
Throwback Party is available in-store for a limited time only at Krispy Kreme's Manukau, Chancery and Auckland Domestic Airport stores and will be available to order via Uber Eats.
[rns_reactions]