Gamevice, the makers of industry-leading mobile controllers, announced to us here at STG that a special Gamevice Minecraft Bundle for iPhone is now available in North America.
The Gamevice Minecraft Bundle includes a special edition carrying case and a code to download Minecraft on iOS. Gamevice enhances the Minecraft mobile gaming experience, bringing console control to your mobile device.
The Gamevice controller creates seamless cross platform gameplay between iOS, PC and consoles, as it enhances the experience on your iPhone. You can read our REVIEW HERE.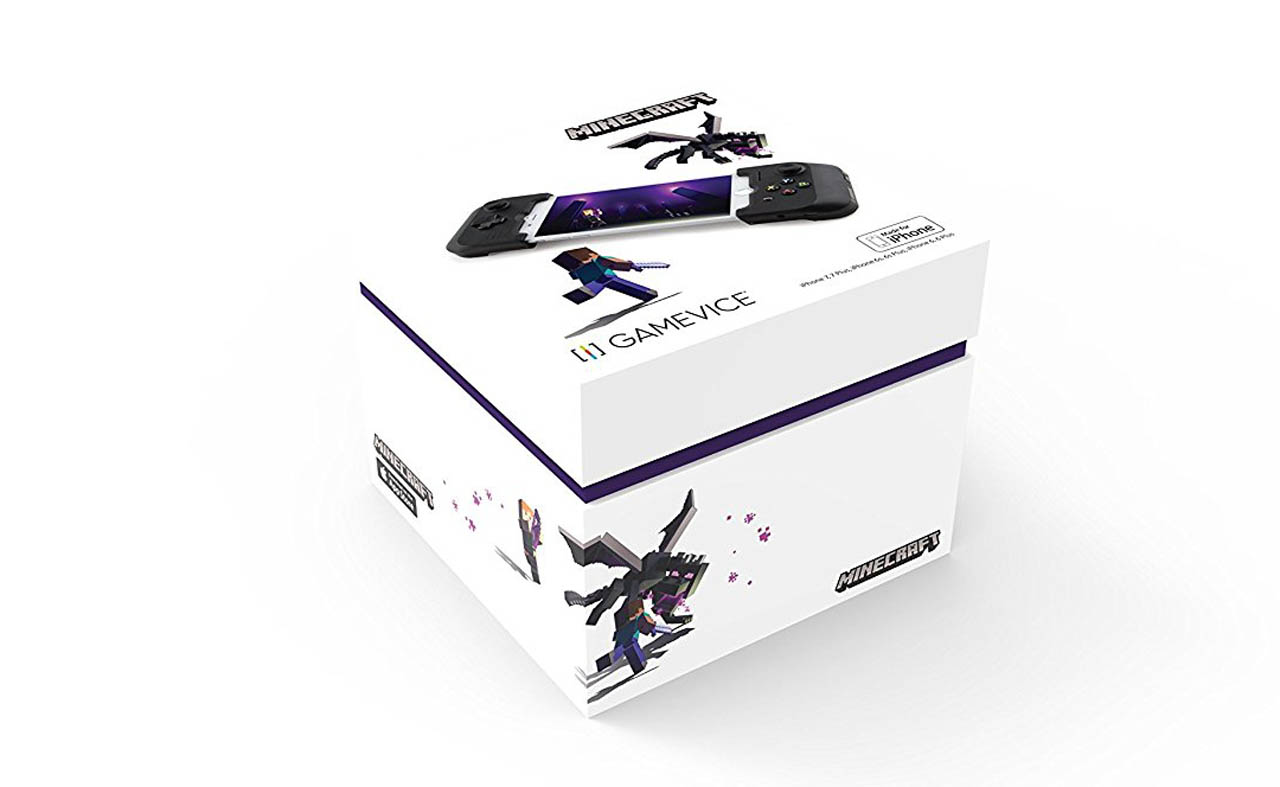 "Minecraft is one of the greatest games of all time and playing Minecraft with Gamevice puts mobile players on equal ground with PC and console players. said Phillip Hyun, CEO, Gamevice. "Gamevice offers low latency and precision control, delivering a console quality experience to more than one thousand different games including Mojang's masterpiece."
Gamevice gives players latency-free control over their mobile experience, along with console precision, highly responsive buttons and joysticks in a comfortable and ergonomic design. Gamevice is an all-in-one entertainment hub that works as a controller for more than 1,000 mobile games, DJI's Spark drone, and Sphero's SPRK+ and Star Wars Droids.
The Gamevice Minecraft Bundle is available for iPhone X, iPhone 8/8 Plus, iPhone 7/7 Plus, iPhone 6s/6s Plus and iPhone 6/6 Plus.
[rns_reactions]