Experience audio like you're right therewith the recording artist.
Sony are the fore-bearers of audio on the go, without the likes of the 80's Walkman and the 90's CD Walkman it's possible that we would not have the digital music services we have now.
Sony are also serious about high quality audio experiences.
While they produce sound systems, soundbars for home entertainment and over the head headphones they also have wireless earbuds – their newly released WF-SP800N being one of those.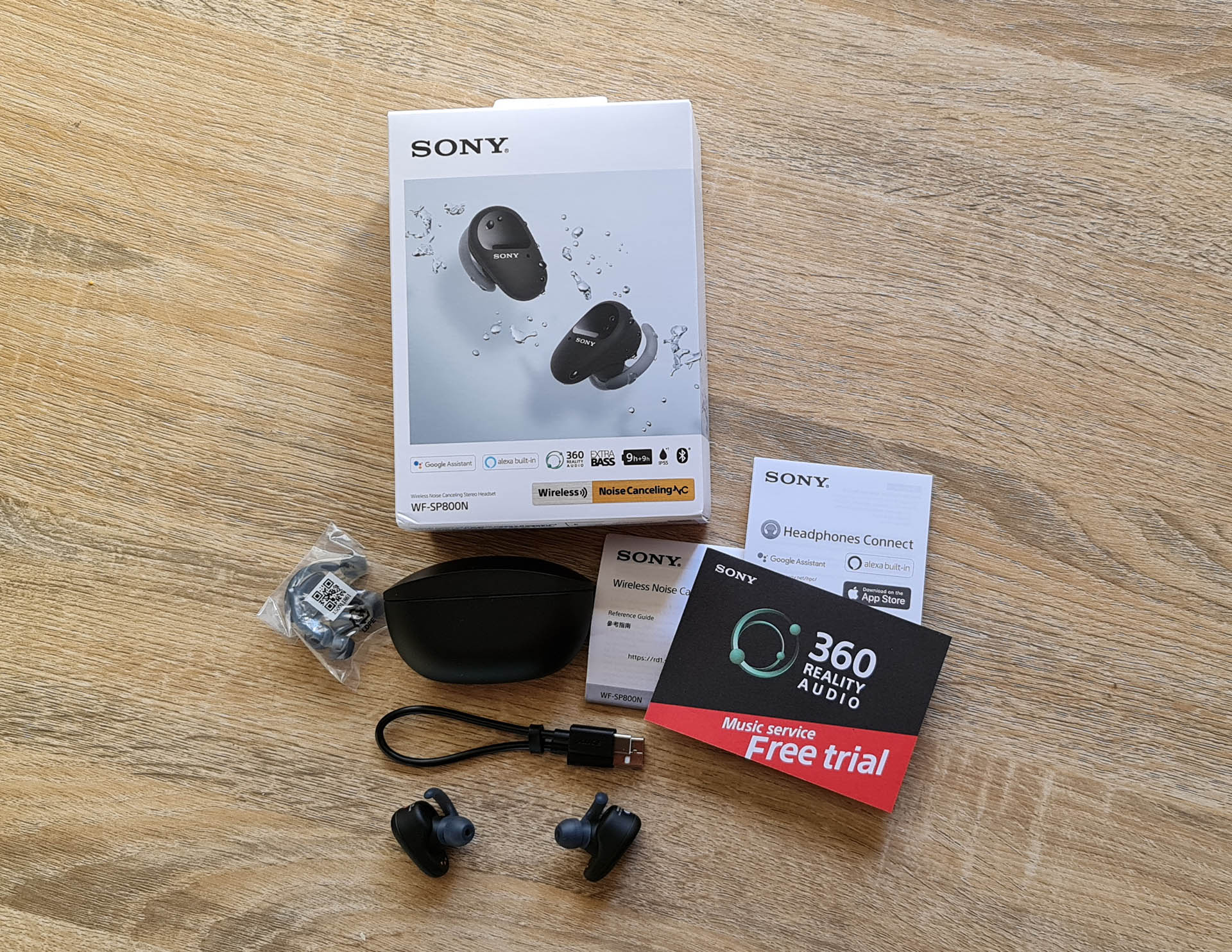 Built for those that are in to fitness regimes, the WF-SP800N is sweat-proof and has a in-ear stabiliser that ensures it stays put while you're jogging, sprinting or just shaking your booty to your personal audio.
If you're not used to wearing snug fitting earbuds the WF-SP800N will take a bit of getting used and getting them to fit – but once you've sussed the fitting, it's like riding a bike – once you do it, you'll be sweet from then on.
I've reviewed many a wireless earbud over the years. I gotta say that the WF-SP800N are the most secure fitted buds I've ever worn.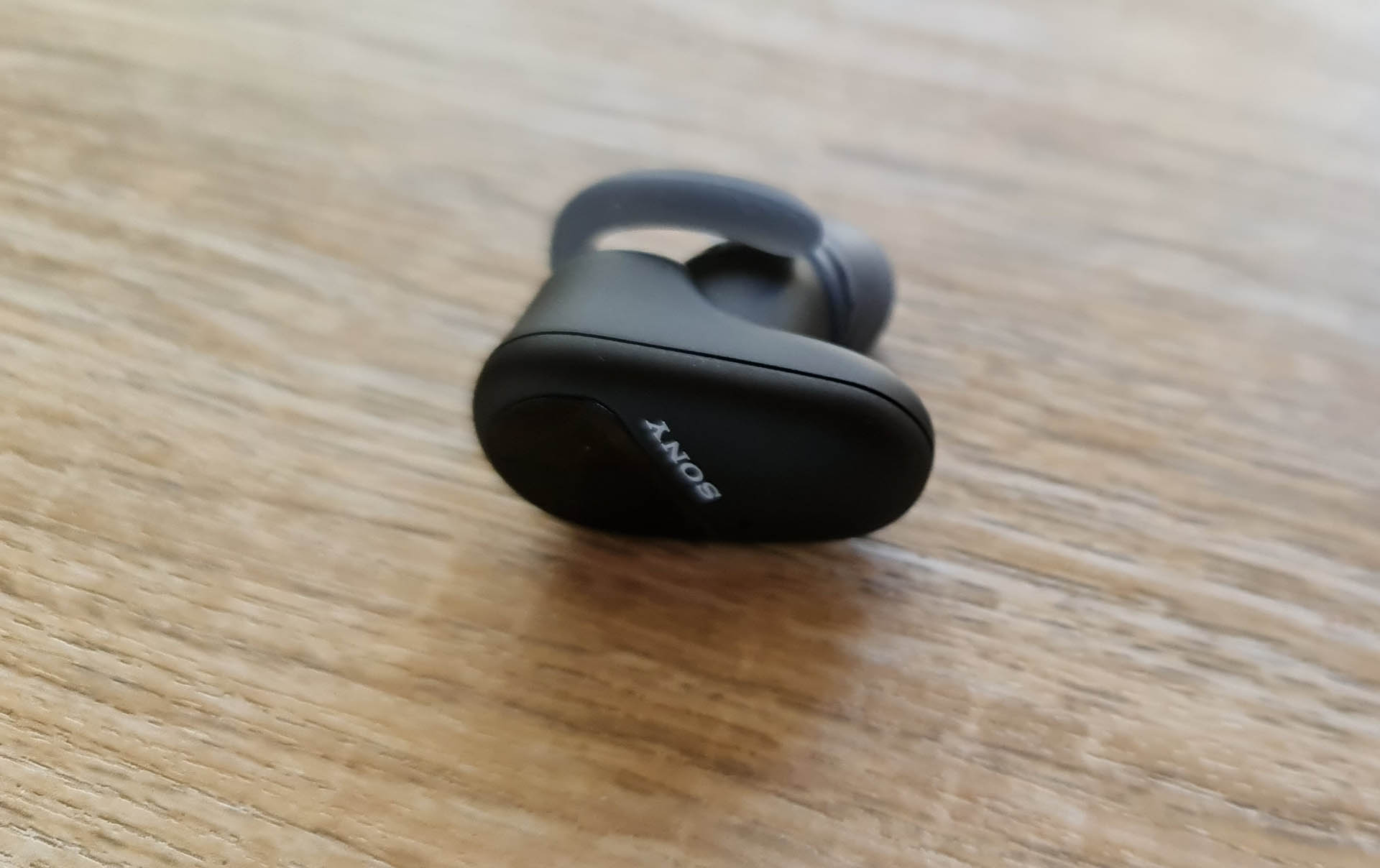 Connected via bluetooth to your Android or iOS (Apple) smart device you'll also need to download the Sony Headphone Connect app.
While either bud has touch controls; Left being Alexa (or Google Assistant) and the Right being your playback control it's within the app where you can tweak your audio output to your liking aswell as toggling Noise Cancellation and so forth.
But the WF-SP800N are not your run-of-the-mill wireless buds. They offer something that no other does – 360 Reality Audio via dedicated builtin drivers and micro speakers.
Once you begin the setup within the Headphone Connect app it will request to scan your ear. Our ears are very much like fingerprints, everyone's is different. Once the scan is done via your smartdevice's camera the smarts within both the app and buds will fine tune the audio, including the 360 Reality Audio to your ears specifically. This also aides the adaptive sound A.I. within the buds too.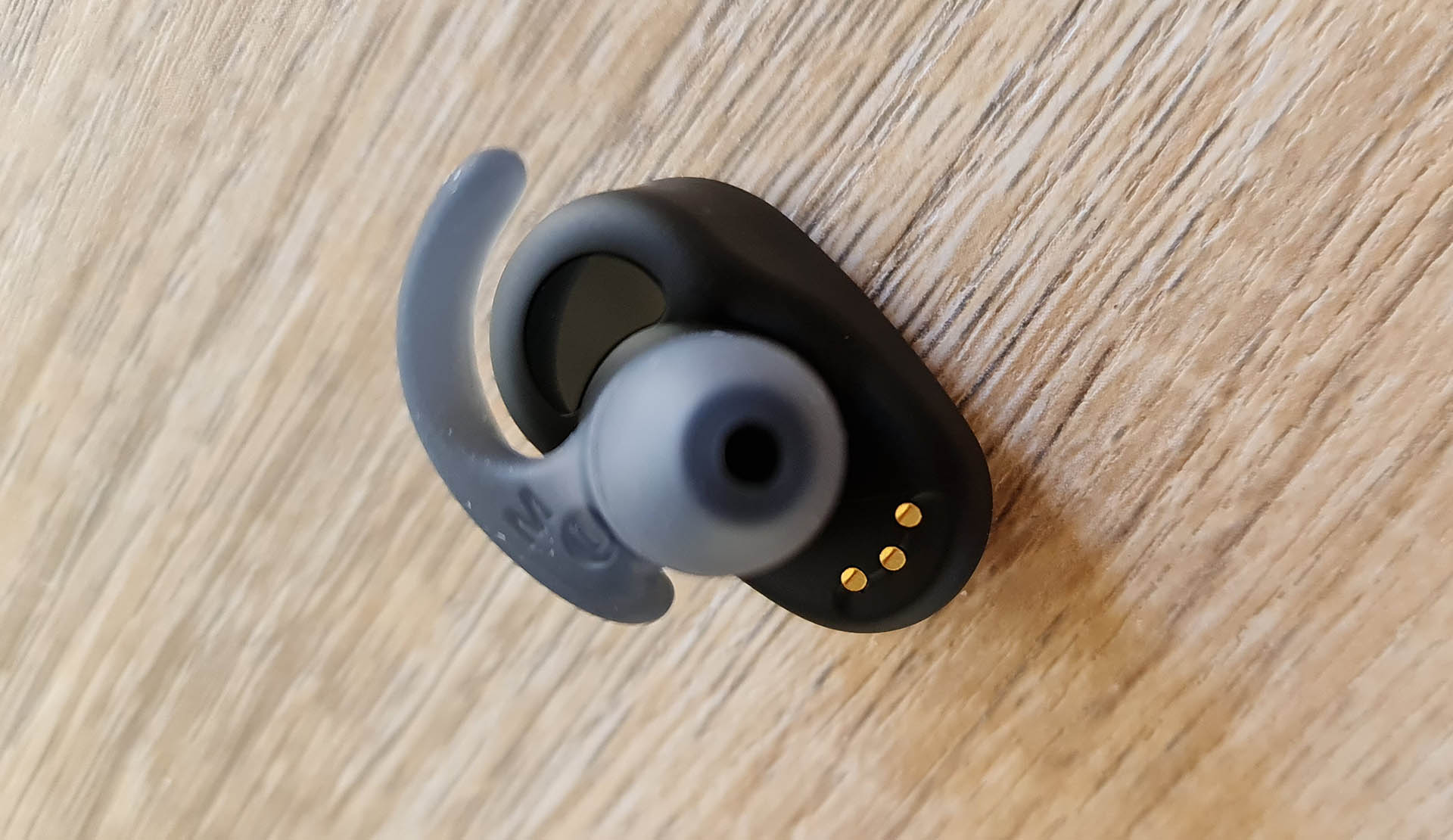 While this is something that is still evolving with the likes of Amazon, Tidal and Deezer offering up a handful of selected tracks remastered in this glorious 3D-like 360 experience, it is a technology that Sony are placing in to a lot of their high-end gear, including the upcoming PlayStation 5.
360 Reality Audio is pretty much how it sounds. Think of watching a film in stereoscopic 3D (yeah I'm still a huge fan of SBS 3D), then apply that to listening to a song.
It's more than 5.1 or 7.1 surround – a track remastered in to 3D audio has expansive, almost surreal range where your music has been split out so you can hear each and every instrument, vocal, treble, bass via differing channels – exactly as it would be if you were right there in the recording studio with the singer or band.
Sony offer up a voucher for an extended free trial with the WF-SP800N. For the review I chose Deezer as they tend to have a few more 360 Reality Audio tracks in their catalogue than others.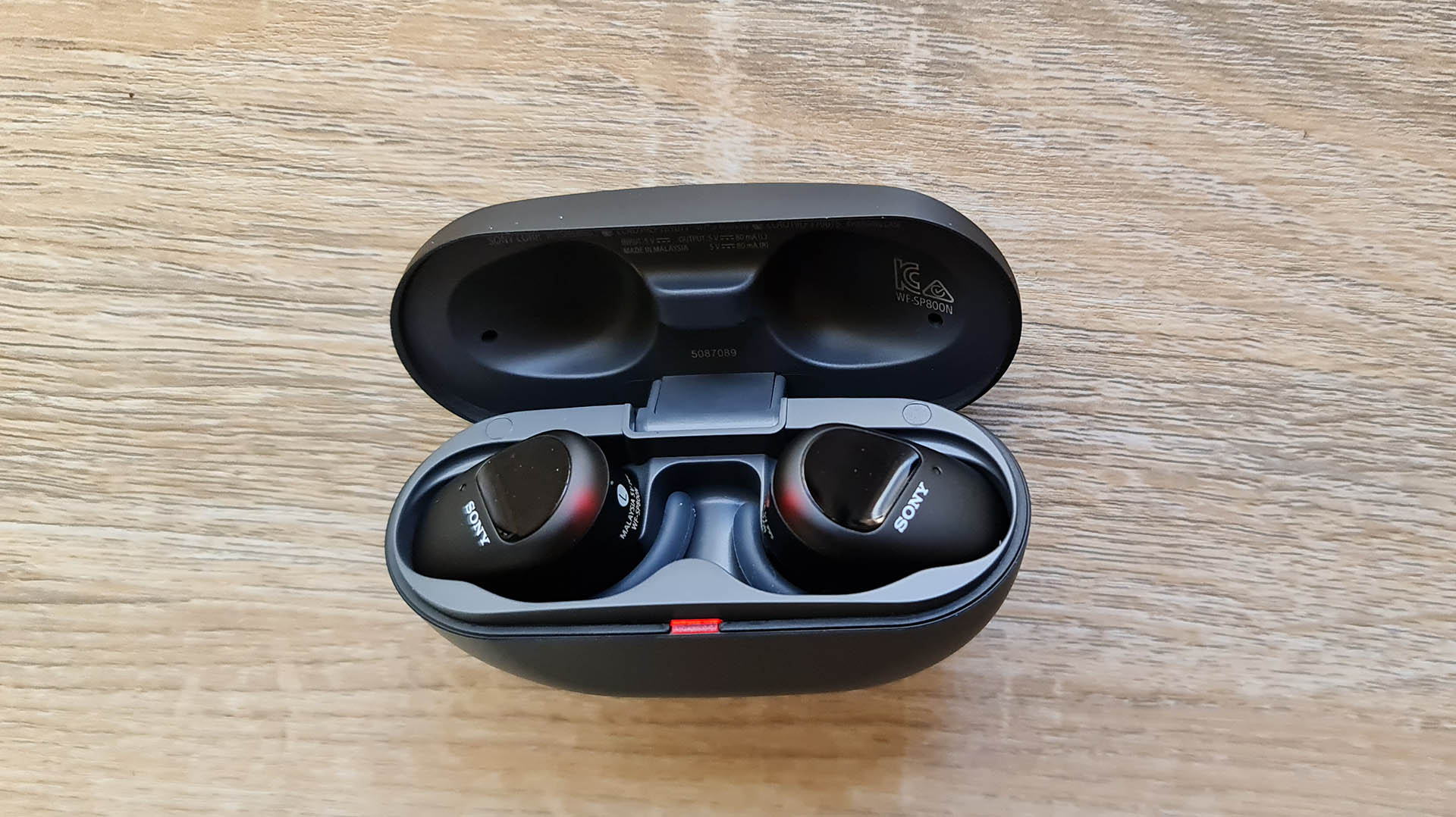 Going from 2D (traditional) to 3D audio is a beautiful thing. But again there's only a hundred or so 360 Reality Audio tracks on offer at the moment.
This said traditional audio most definitely has that Sony touch listening via the WF-SP800N.
Deep bass with EXTRA BASS enhancement, granular detail in a superb listening experience that no other wireless bud is able to rival at this time of writing.
The WF-SP800N's are IPS5 rated water proof and due to the technical smarts within are ever so slightly bigger than the others currently in the market.
They come with their own charging case and once removed from the casing you should expect around 9 hours of continuous playback.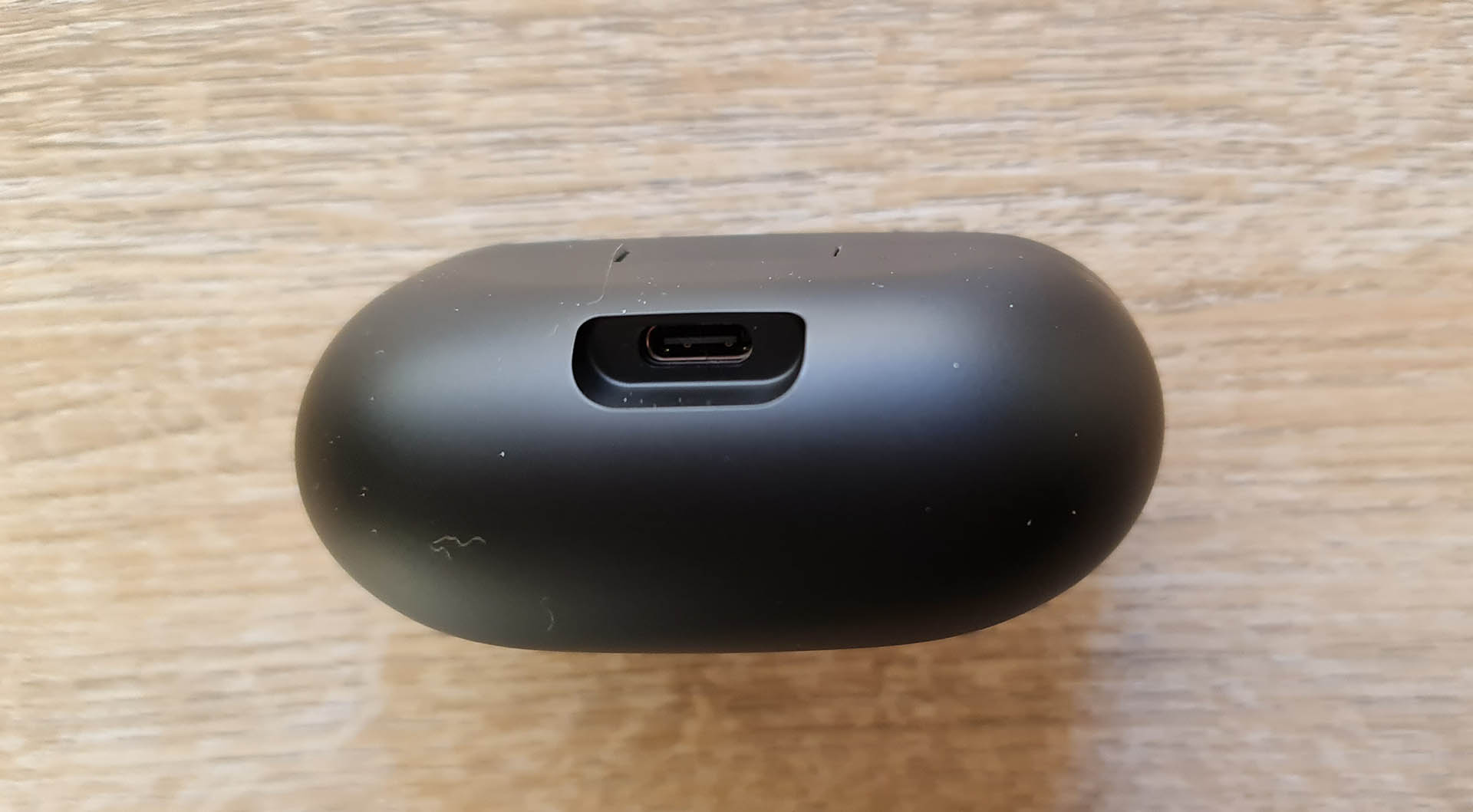 On and off but not placing back in to their charging case I was able to squeeze around 7 hours from them – with the Right bud giving up first, probably because that is the master bud of the two.
The charging case will give you 18 hours of charge, so that's two full rounds for the buds.
But, the case seems to be continually charging, or at least trickle charging the buds. I found that when I did not use the WF-SP800N's for a couple of days and then went to grab them and go, both the case and buds were completely flat.
Charging the case via a 15 watt USB charger doesn't take too long – around 20 or so minutes to full.
I did not experience any blips, drops or lag via the connection. Once you're connected, you're solid.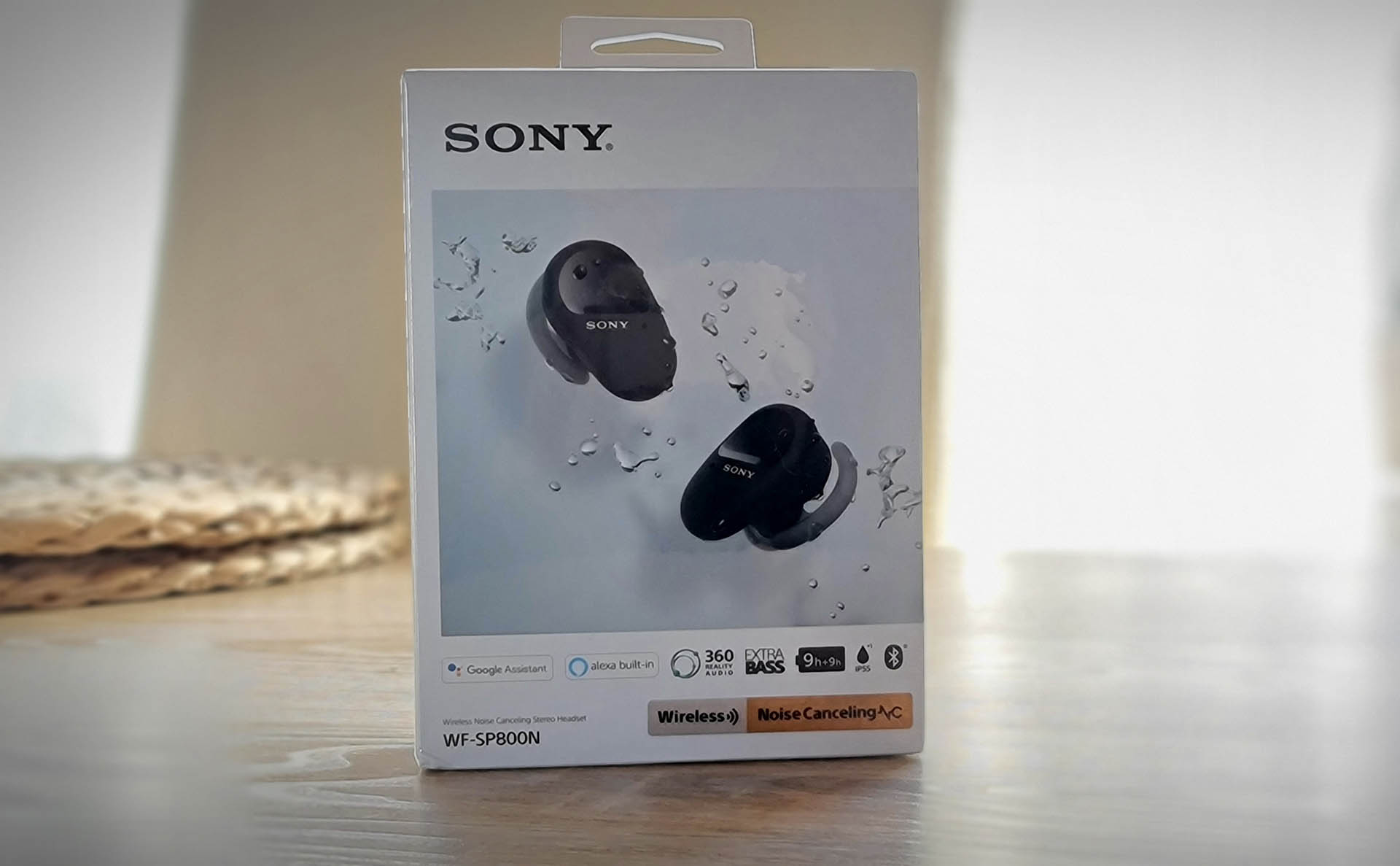 Making or taking calls, as you would imagine is easy as for hands-free (almost). Tap the Left bud to get Alexa or your chosen smart assistant to make a call to someone in your phonebook and the Right one answers an incoming call.
The WF-SP800N wireless buds may have been designed for sports but in all honesty they are the the current top-shelf personal audio solution for anyone who has a fine appreciation for an optimal listening experience.
Give your ears a taste of how music should be experienced, submerse yourself into a virtual reality of streaming audio to the likes of a live gig.
Sony's WF-SP800N are in a class of their own. Theirs nothing like these out there right now.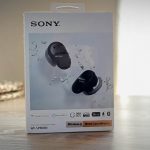 Sony WF-SP800N Wireless Buds Review