Become the party with Sony's illuminated, strobing mega sized bluetooth speaker.
The GTK-XB60 is not only a weighty beast, yet still portable, it is a one stop party zone for any indoors or outdoor activity.
Designed with Mega Bass – the GTK-XB60 features four in built spakers, two subs and two tweeters. The range that just one of these units is able to put out is incredible, even more so in a closed space, such as a bedroom or small office.
If you REALLY want to get the party pumping you can link up to ten of these together, wirelessly to create a wall of trembling bass.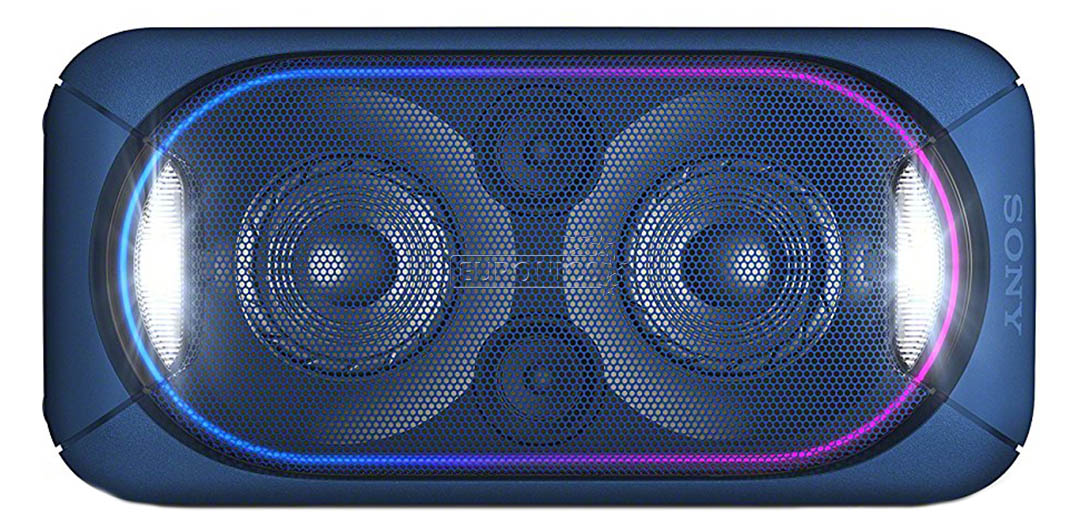 This said, every party atmosphere needs lighting. Sony have included two white strobe lights at either end of the unit and a surrounding strip light which can pulsate or change (or be customizable) to your audio or environment.
Being bluetooth, you can connect up to your i-Device or Android smartphone with the mentioned bluetooth, or USB / RCA, and blast out your playlist to get your friends' booty's shaking.
Or if you're brave enough, plug in a mic and wow you're friends with your sing-a-longs to your fav tracks.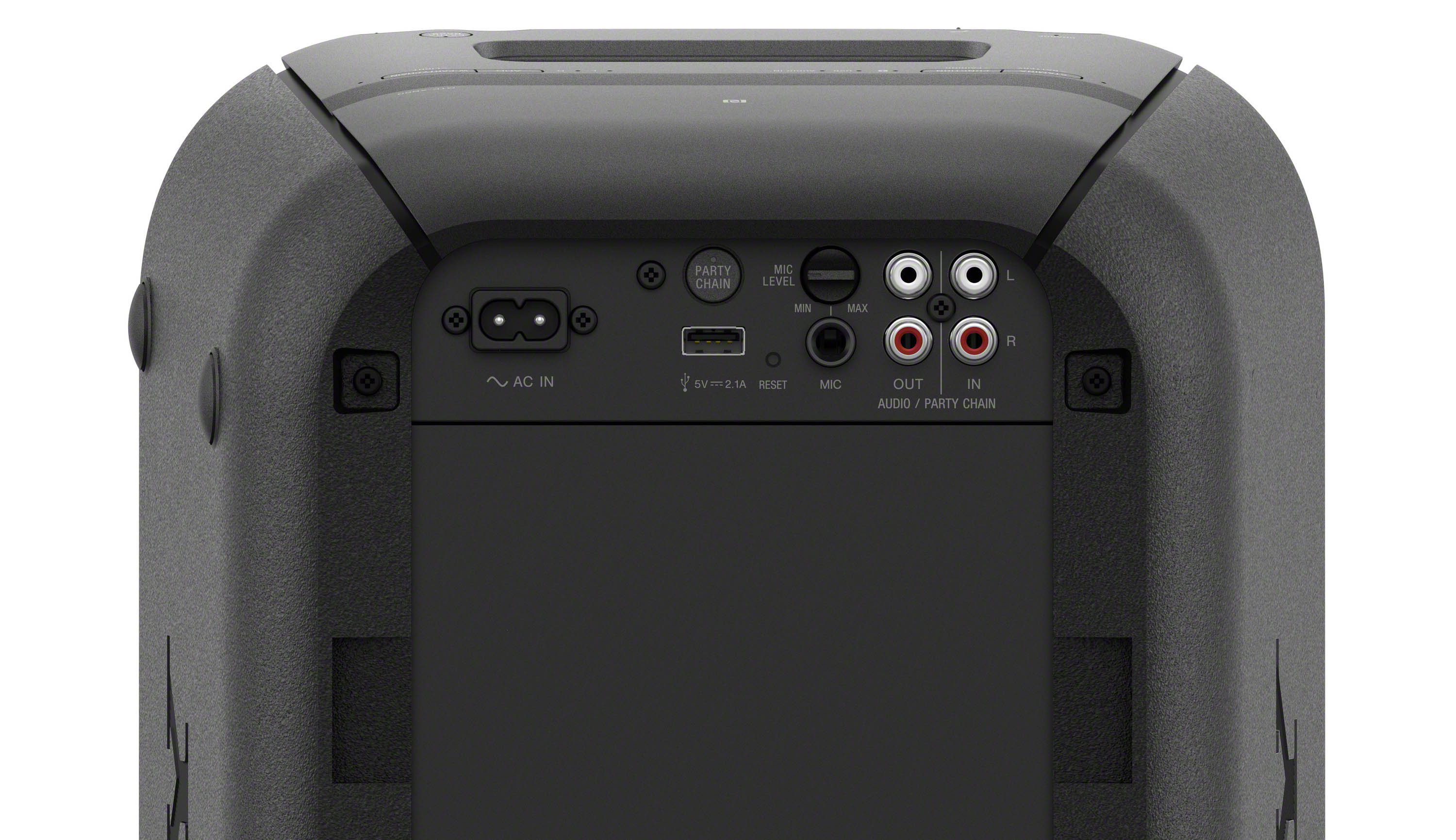 Setting up the speaker to your bluetooth device is simple as – but to get the most functionality I'd recommend downloading the App. For i-Devices or Android, this will not only allow you to play around with the speakers settings a bit, but also turn you in to a Party DJ with motion control.
Having a decent weight to it means that it is not going to get knocked over or trampled on at a party venue, and while the GTK-XB60 is designed for indoors or outdoors, it's major shortfall is that it is not waterproof or dust proof.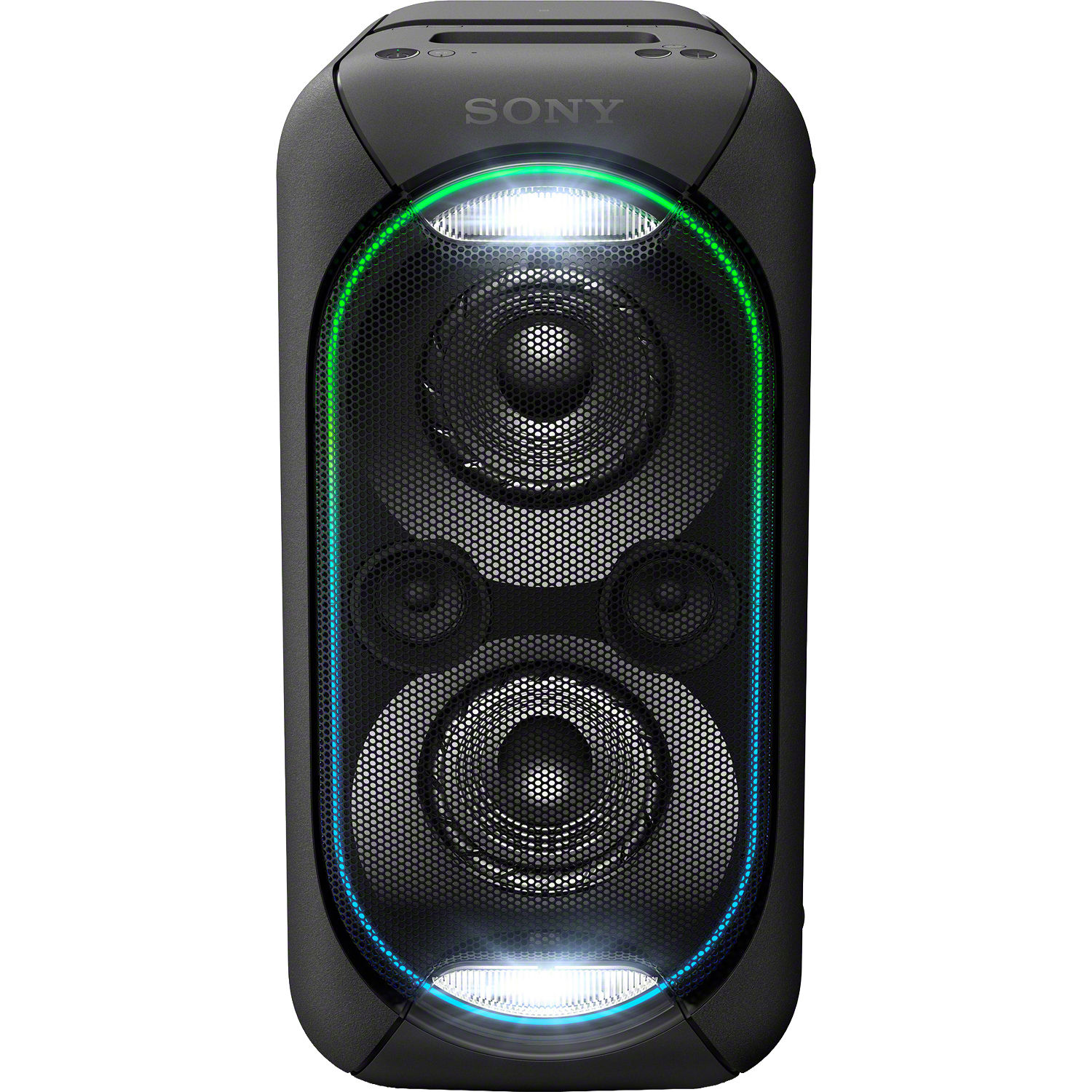 So before you have that lawn dance off, check the weather forecast.
Rechargeable, the GTK-XB60 will give an astounding 14 hours of continuous use. Superb for those that REALLY want to do a dance marathon.
On the go, or at home the GTK-XB60 is a formidable speaker and I imagine a winner in any teenagers bedroom.
[rns_reactions]
Sony GTK-XB60 Bluetooth Speaker Review