When you're not at work or play where do you place your headset?
On the desk, on the floor or if like me you unplug them and move them forgetting where you left them.
For us gamers and content creators Satechi has an extremely robust solution with a bonus. Their Aluminium Headphone Stand Hub.
From the box it's a teeny amount of effort to get your headset back into the pride and place it should be.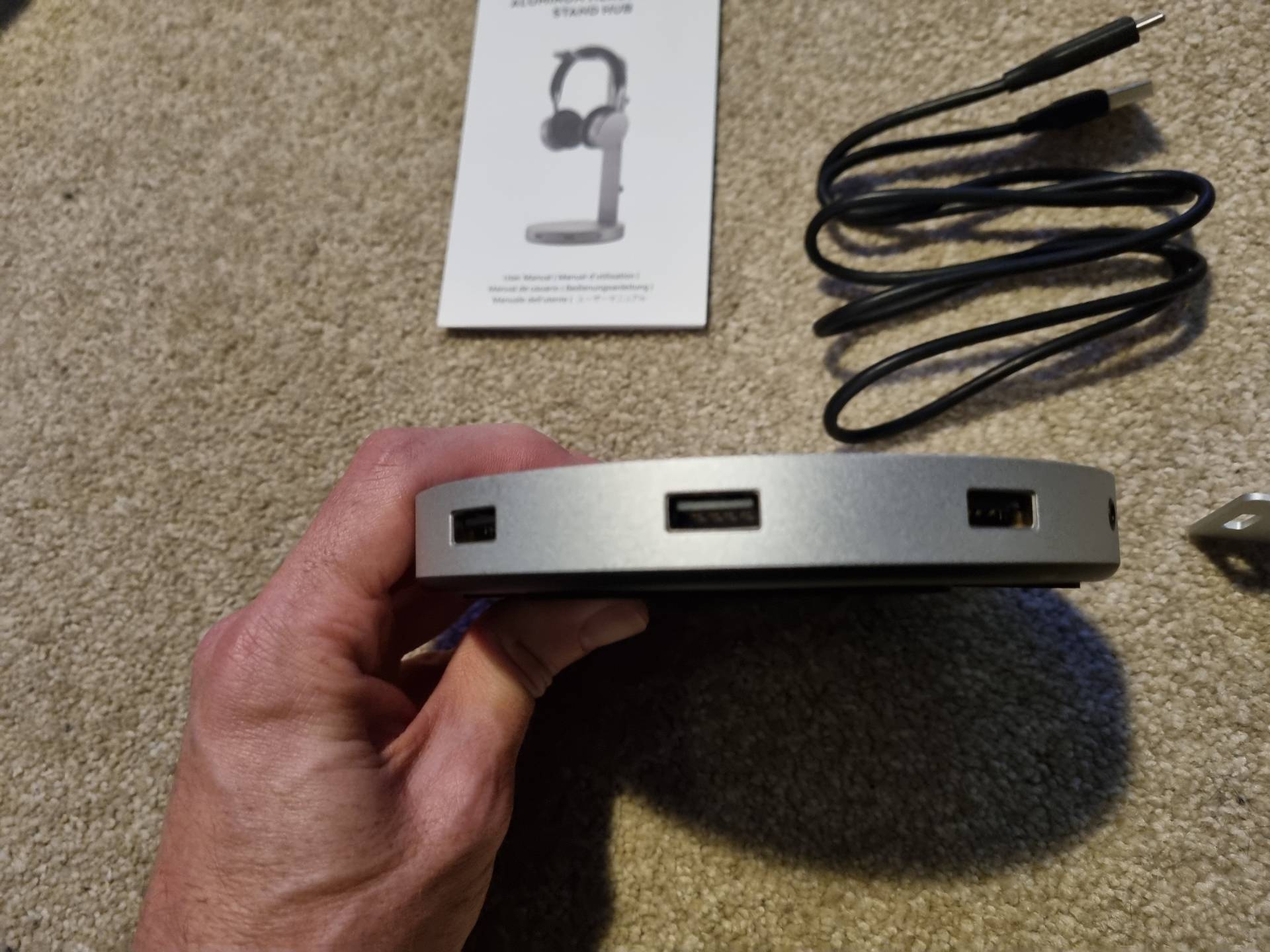 The mounting arm slides nicely and securely in to the base. This base also being a very handy USB and 3.5mm jack hub.
Using a lengthy USB-C cable from the Stand's base it will expand your ports by way of two additional USB ports.
Clever. Satechi are literally making use of what would otherwise be wasted space.
The brushed aluminium stand is super strong. Not that headphones, professional audio or gaming are super heavy to begin with, it's good to know that your fav headphones are secure and out of the way.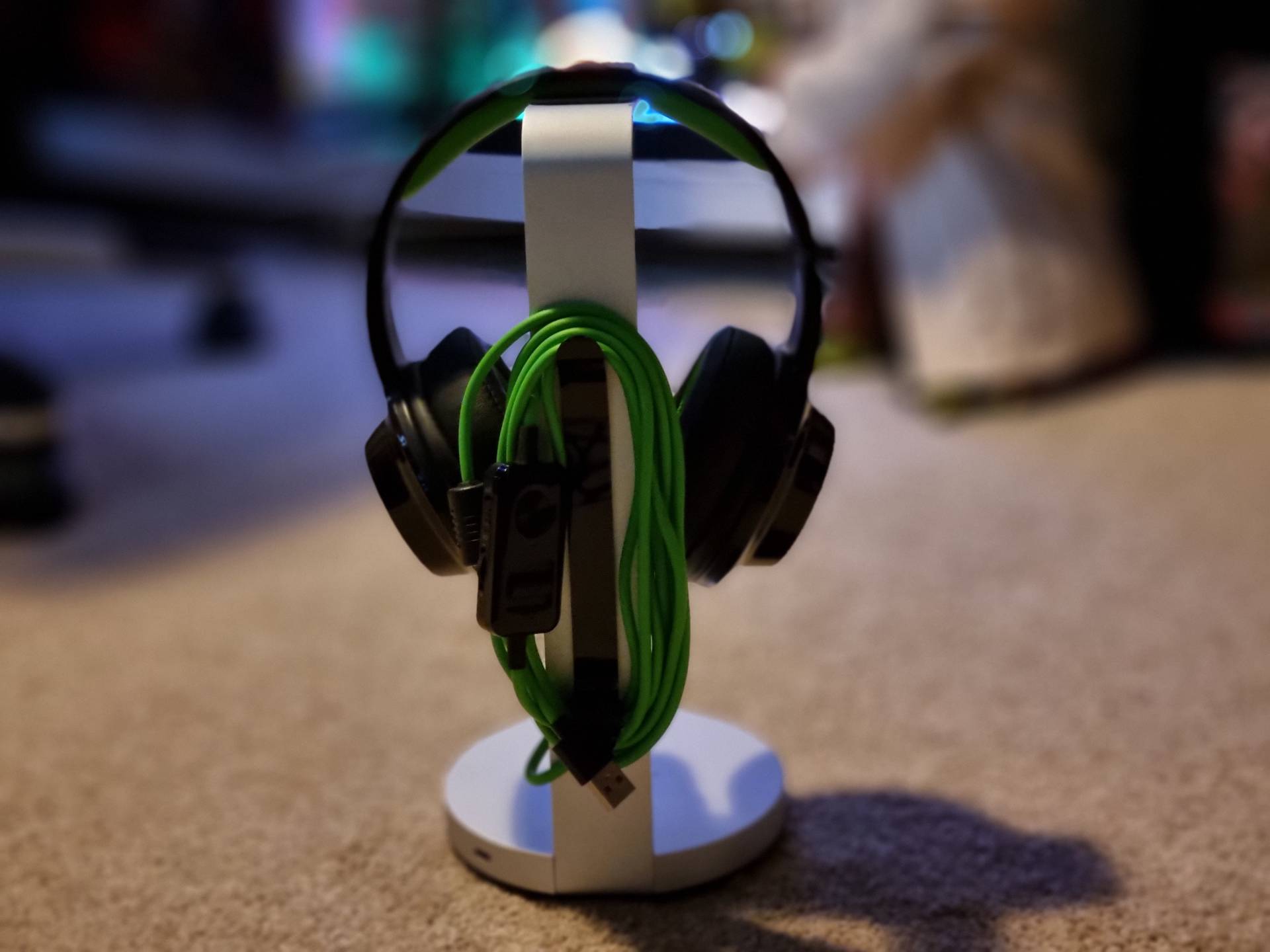 To the rear of the Headset Stand is something many producers of similar products forget – cable management.
If you use a wired headset, loop the cable around the back so as to not have too many spaghetti wires snaking across your desk.
Much like the previously reviewed Satechi Monitor Stand with Hub, Satechi's Aluminium Headset Stand is a simple product made more useful.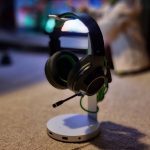 Satechi Headphone Stand Hub Review