AirBag is a genuine leather micro-mini bag made exclusively to carry and protect AirPods and AirPods Pro. Wear this petite vintage pouch over your shoulder, around your neck or ditch the strap for the little leather top handle.
A metal snap button keeps your AirPods Pro Charging Case safe and secure. AirBag works with wireless charging and has an opening for Lightning charging. Watch heads turn when you carry AirBag down the runway, onto the subway or into your office.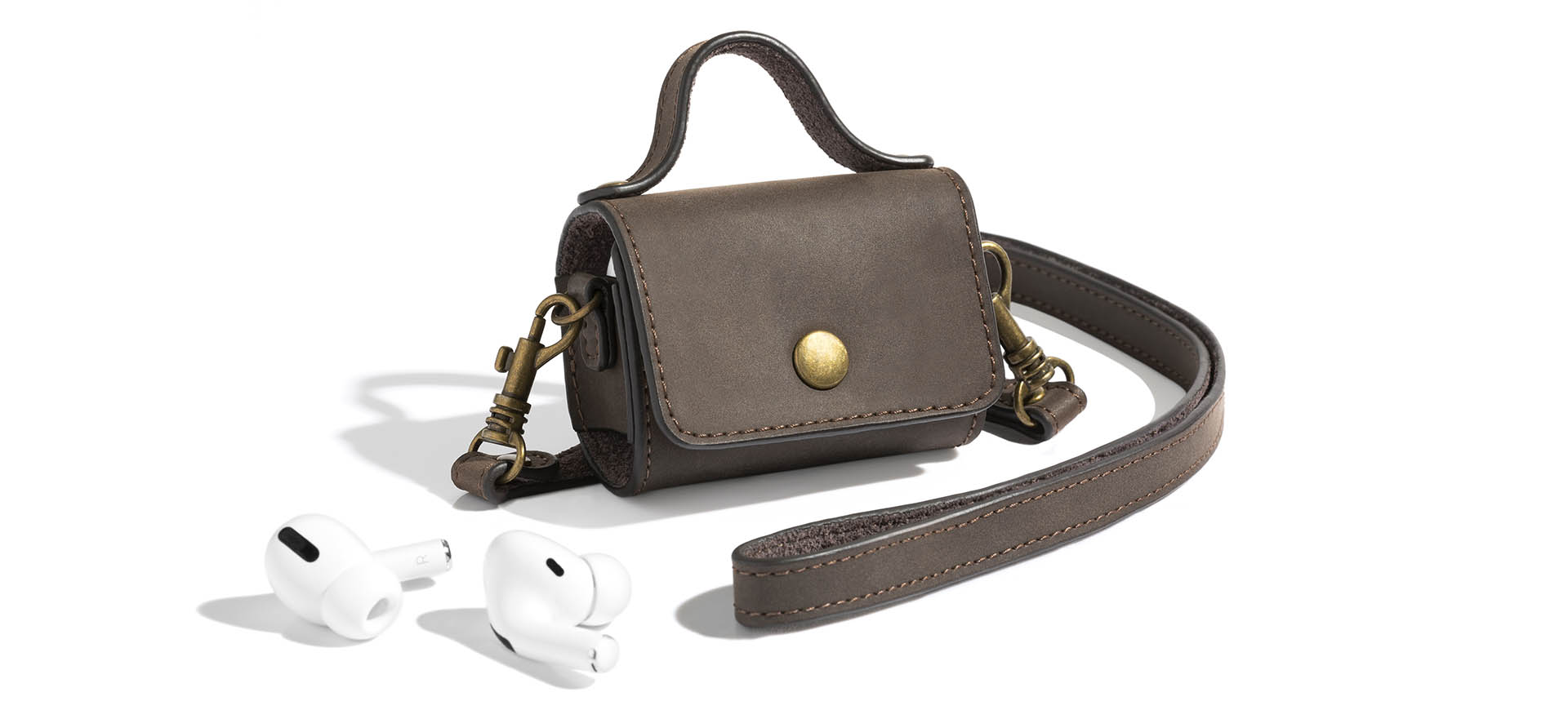 AirPods Pro are small, delicate and expensive. Keep them, and their charger, safe and secure with AirBag. This leather carrier protects all sides of your AirPods Charging Case while keeping your primo pods out of sight. AirBag's shoulder strap keeps this mini case on your body and within easy reach so you can listen to your favourite books and podcasts.
Why carry your AirPods in a tiny AirBag? To avoid having to dig through your purse, backpack or computer bag to find that tiny AirPods Charging Case. With AirBag, your AirPods are always conveniently by your side so you never have to go looking for them.
The AirBag for AirPods will be available in strictly limited quantities on Twelve South's official website.