The way we consume entertainment has drastically changed and evolved over the past few years.
Around the mid 2010's maunfacturers of the good ole home televsions began integrating web Apps in to their devices.
Each year Samsung wows us with newer devices from their smartphones through to connected fridges and washing machines, and of course TV's.
Samsung's Q Series for this year sees three variants in their Q9F QLED offerings, 65 inch and a mega sized 75 inch.
While not light on the pocket or budget, the Q Series are light and easy on the eyes with a slim screen bezel and low base footprint on your entertainment unit.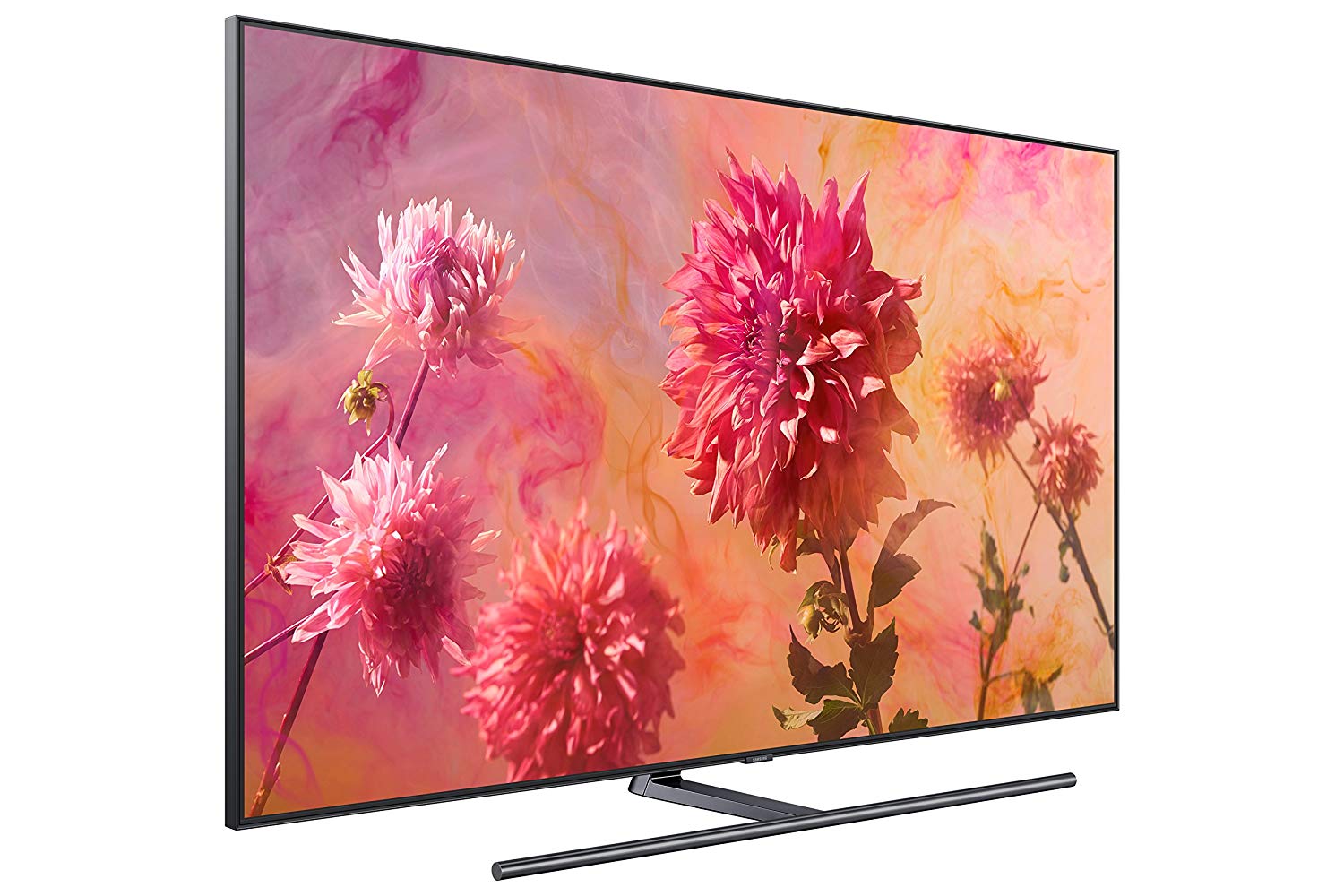 Samsung NZ sent over a 4K Q9F smart TV for us to use for around a month.
The first thing I noticed, was the minimalist approach to their Bluetooth enabled remote.
It has basic features required for controlling your media watching – as you would expect aswell as voice control.
If you own a later model Galaxy smartphone, you can take control of the TV with that, but most of the features are found under the Smart Hub and Apps.
Asides from the glorious 4K and playing PlayStation 4 Pro with eye popping goodness, the Q9F was scarily intelligent enough to recognise my Sony A/V receiver that has all of my gaming consoles plugged in to it for pure cinema and Dolby surround for games.
The TV recognised the receiver and took charge.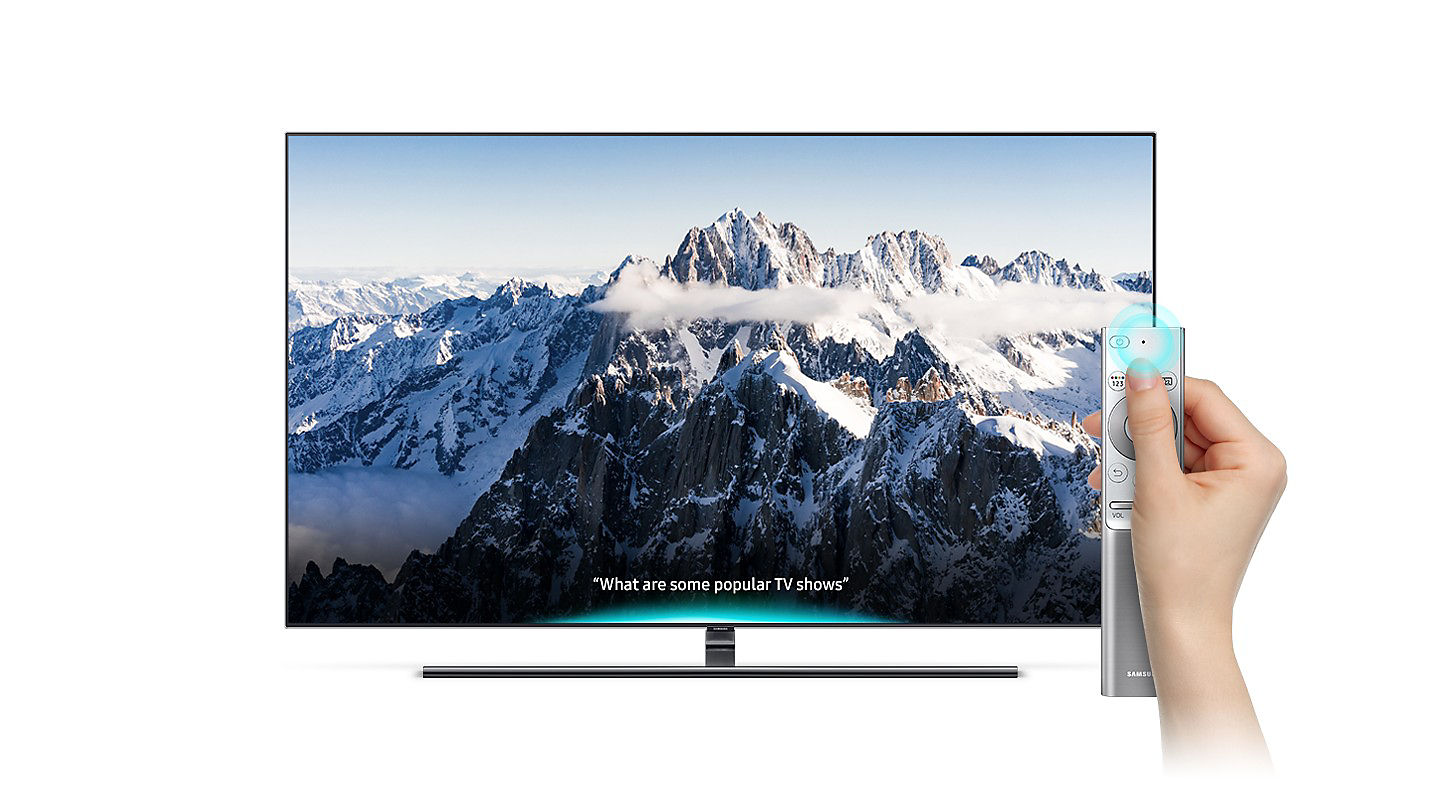 When everything was plugged in via the separate connection box which uses a single almost invisible wire to the TV the receiver would automatically turn it on when I powered up the PS4 Pro.
This also placed a tile in the Apps, like a shortcut in the Smart Hub for the PS4. Oddly, it did not regognize the Xbox One. It placed this under the PS4 Pro icon and didn't list it separately.
Even terrestrial TV was simple. The Q9F took no time in tuning itself in to all of the main and UHF based channels and as for sound, this would optimise instantly to what you were viewing. Game mode will automatically come on when gaming. For YouTube vids that were not high definition the TV would do it's best to play them at a watchable resolution, upscaling without pixelation.
Speaking of sound though, pairing one of the Q Series TVs up with the Samsung Sound Bar and Sub almost outdid my 7.2 Home Cinema setup.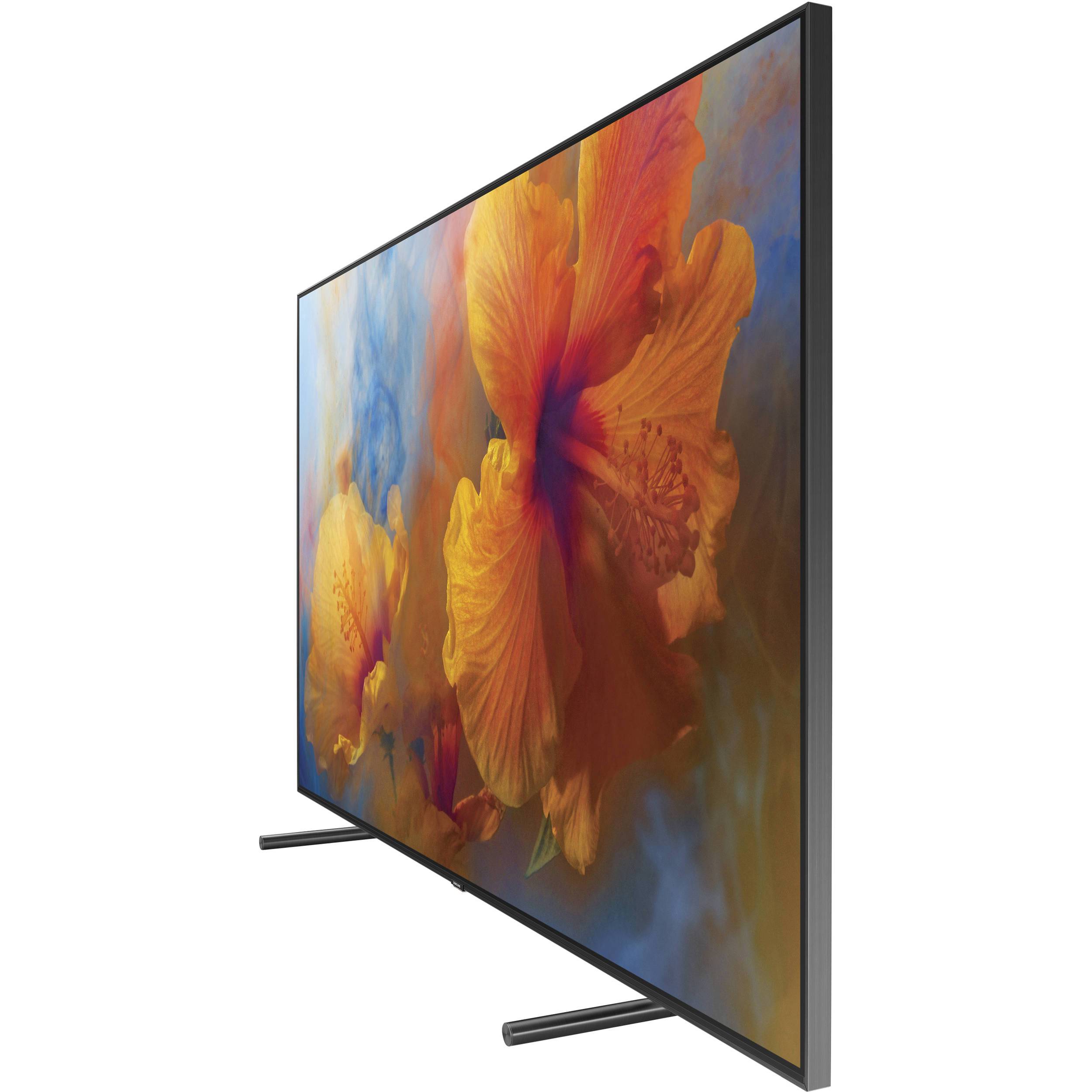 Asides from when gaming, I did not use my 7.2 receiver at all. There was simply no need as the Sound Bar and wireless (Bluetooth) Sub mimicked a surround sound experience.
Super thin and not as heavy as I expected for a 65 inch I was really sad to see the Q9F leave my lounge after our review period was up.
I did miss however, not having stereoscopic 3D (yes, I am pretty sure I am one of the last remaining fans of this).
A Q Series TV is a significant investment. They are pricey. The unit that I had to review, the 65 inch Q9F comes in at around $6,699.00.
If you have the budget and want to have a connected home environment and ease for watching media where it is alsomst a one button affair, then I'd recommend looking in to the Samsung Q9F series.
[rns_reactions]
Samsung Q9F Smart TV Review