Whether you're a gamer, Netflix streamer or just like a quality setup to rock out to your fav playlist, Samsung's Q990C 11.1.4 channel four speaker Soundbar Home Theatre has the roar you're looking for.
With two rear surround speakers, a large sub and a very wide multi-speaker Soundbar, you can connect in a few way.
The Soundbar with upfiring speakers offers up multi HDMI passthrough, with your accessory cabled through the the Soundbar and an additional HDMI cable that goes to your tele.
This is excellent for gaming consoles. This said, Xbox Series X worked flawlessly, playable in native 4K and having booming Dolby Atmos and DTS surround sound, PlayStation 5 was not so accomodating and offered up no picture or sound.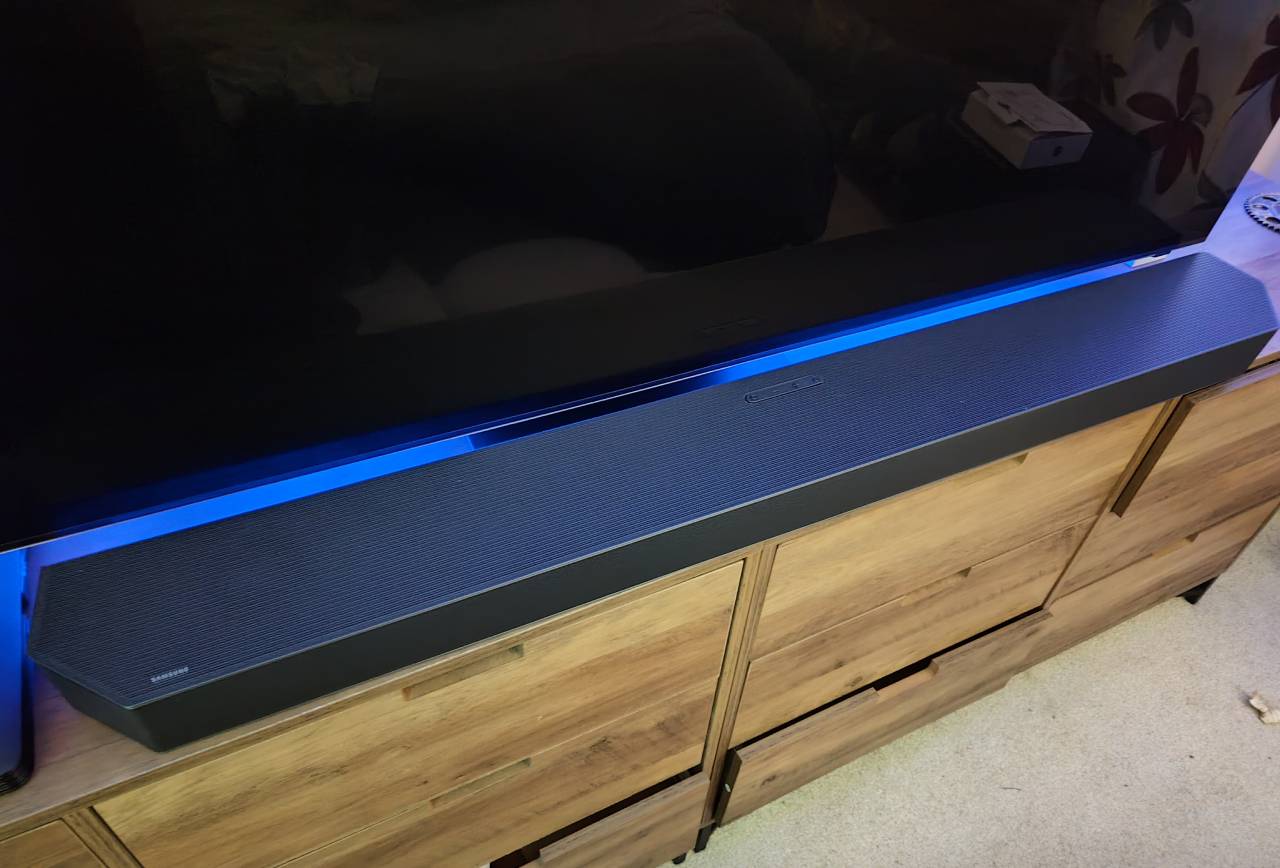 The set of speakers connect to eachother wirelessly, with the inner workings of the Soundbar doing the work and filtering the audio signals according to what you're viewing.
But as there are 4 speakers, you'll need to have 4 spare AC outlets.
Each individual speaker requires AC power.
The Q990C Soundbar Home Theatre speakers have some smarts too and can intuitively detect the audio source (via HDMI) and will generally adjust accordingly, but if you feel you want to take control, there are some differing audio modes on offer.
The Soundbar itself has onboard buttons of audio connectivity and control, and of course there's a remote.
Pairing a smartphone via the Bluetooth connectivity and using the Q990C as a playlist room filler worked exceedingly well as music actively distributed in to a surround sphere drenching every corner of the room.
From larger rooms to smaller, like a games room or even bedroom the audio quality of the Q990C never faltered and does try to adapt to the room.
Now if you have a newer model of a Samsung smart TV you can connect wirelessly and this is a seamless task as the two see themselves near instantly. I paired up with the Samsung QLED 8K QN900C TV review unit.
Turning the Samsung TV on auto turns on the Soundbar and the connectivity between the two is always a go.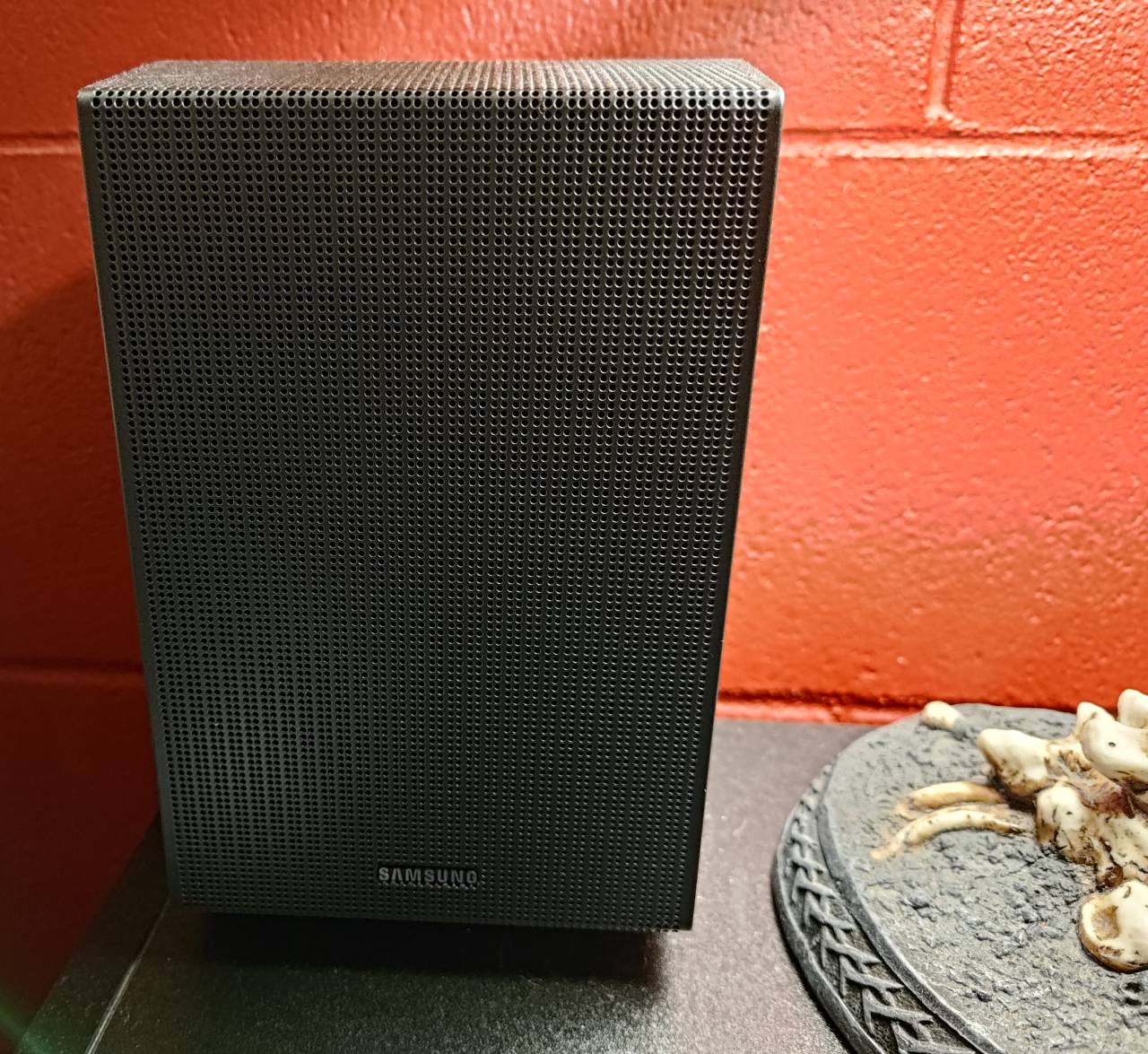 My time with Samsung's Q990C Soundbar Home Theatre saw me blasting Spotify and Apple Music playlists, streaming film and series and of course gaming with beyond HQ audio.
The Q990C elevates the gaming experience to an entirely different level.
As for loudness, the Q990C goes off at even a lower range volume. And it's also here that I noticed the smart adaptiveness would go from normal to extreme at times. Especially if streaming a vid from YouTube.
The primary video would be at a base, normal level, but as soon as an advertisement came on it was at a whole different volume level and the Q990C Soundbar Home Theatre wasn't quick enough to equalise the surprise audio change.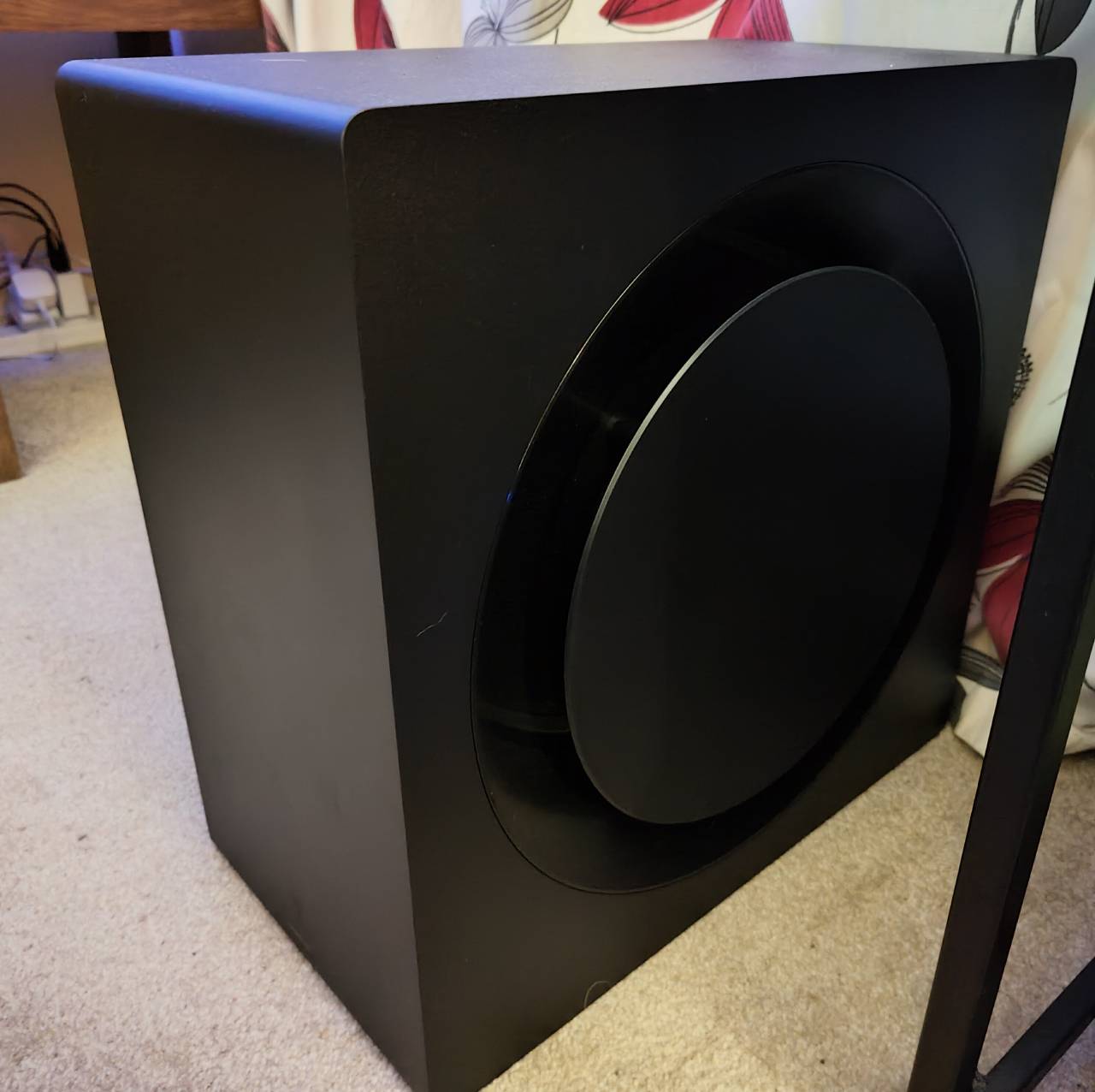 Samsung's Q990C Home Theatre is pricey and does come with the factor of needing separate power outlets (a pro of this is that with each speaker individually powered gives each optimal output – not needing to split the share of voltage), however if you've been looking at upgrading your entertainment audio the Q990C is a super quality option.
I'm still rocking a wired Sony Muteki 7.2 home theatre as my main stay in the living room and this works fine, although getting dated now.
Swapping that out for a couple of weeks with the Q990C it literally outperformed with both the quality and immersion.
Whether you just want to lose yourself in the game, zone out in to a streaming marathon or rock the neighbourhood with the best songs from your playlist, the Samsung Q990C Soundbar Home Theatre will exceed expectations.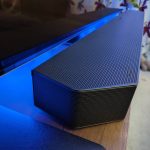 Samsung Q990C Soundbar Home Theatre Review