An up to 8K visual feat for your entertainment senses, Samsung have released their full smart TV line up for 2022.
STG was sent one of their top shelf models, the QN800B to give it a go over.
Being all screen the massive 65 inch Neo QLED has next to zero bezel (frame). This is more noticeable once you fire up the TV and start streaming or gaming.
But first there's a bit of D.I.Y.
The weighted TV stand that's included needs to be placed together.
As with previous years models, Samsung have not made any significant changes here.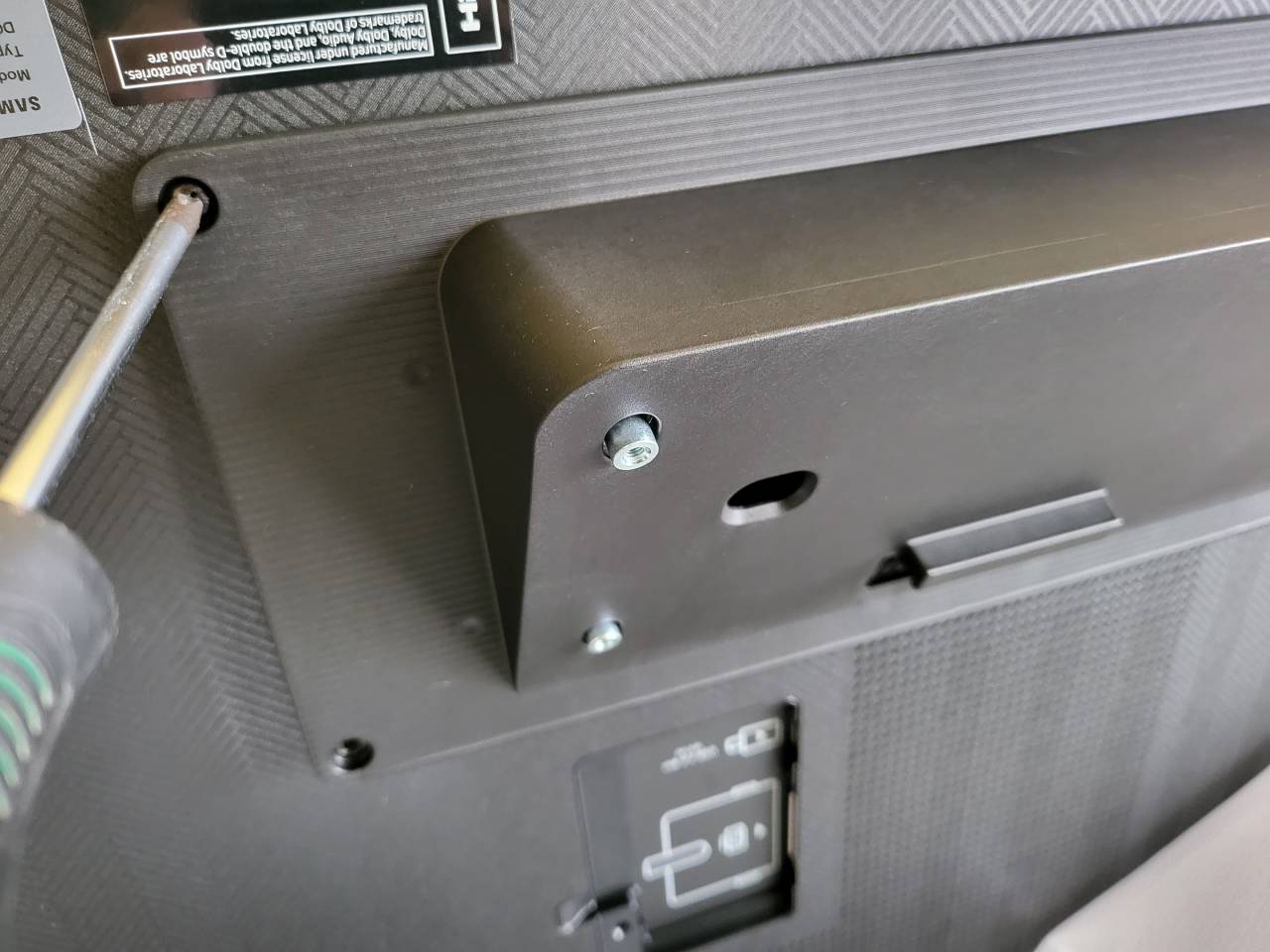 There's a rear stand mount that needs to be screwed in to the back of the tele, then the hefty base slots in to a connector which is then screwed in to the rear mount.
Fairly easy, but not a one person job.
From there you can power on and level up.
The QN800B will connect and integrate in to your existing home WiFi. There's two ways to go through the approximately 7 minute set up.
Quickest is to use your smartphone, if you have a Samsung device and use the 'Smart things' app.
Manually, it is also straightforward but with a couple more manual steps involved.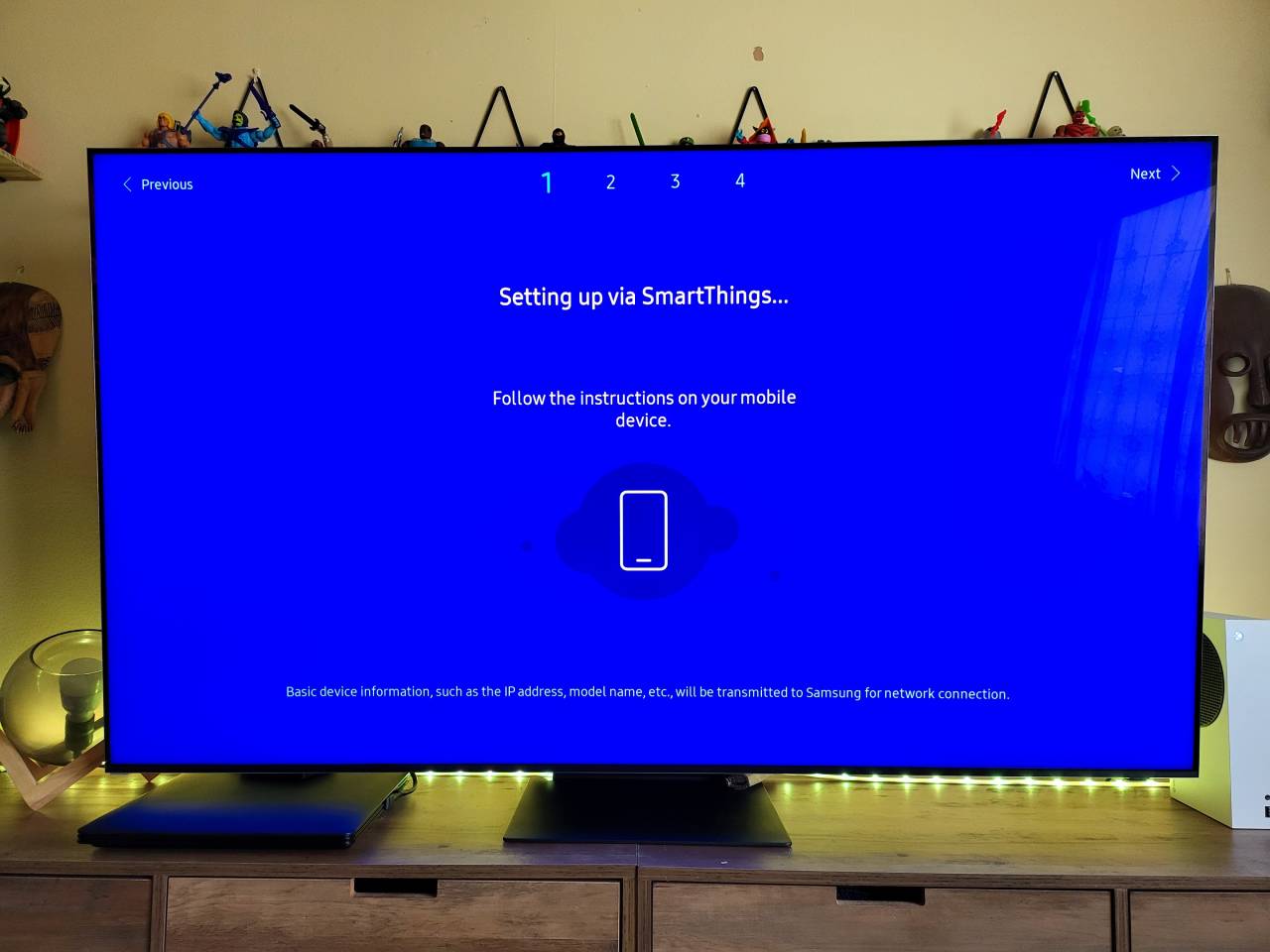 Syncing up with your Samsung device takes a few shortcuts as it mirrors some of the settings from your phone.
Some years back Samsung opted to remove ports from their TVs and adopted the one cable.
This is a plug and wire that goes from the back of the TV to a connector box.
This year, the connector box seemed a bit wider and flatter.
Ideally you'd sit the connector box, or hub, below the TV, or at best somewhere that you can easily access the ports.
This years model has an ethernet (internet) port, a Display port, four HDMI's with ARC and two USB sockets.
There's a bonus USB port in the back too. More on that later.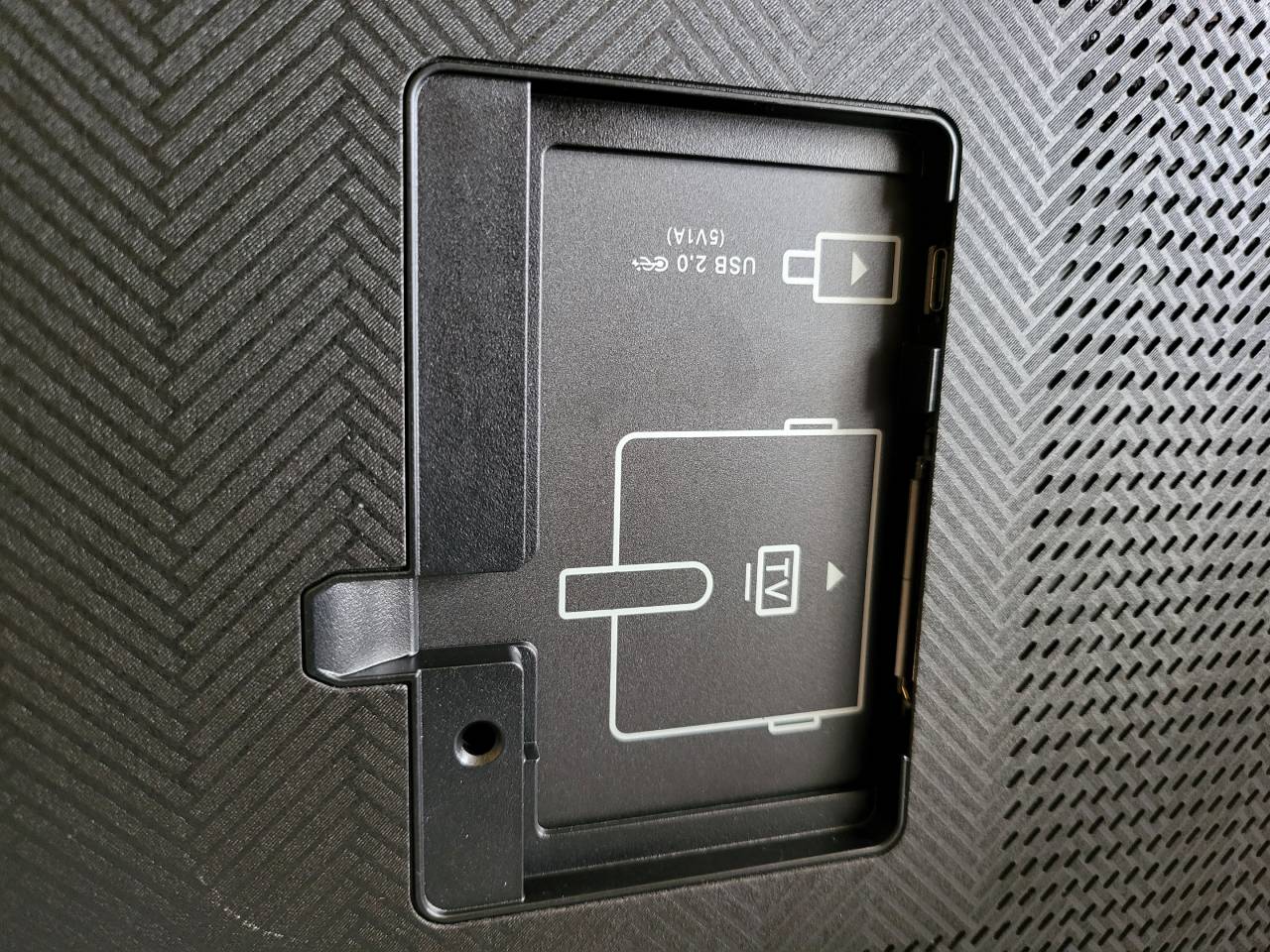 Once you're good to go it's all screen time.
Depending on what settings you may have backed up already in the Samsung Cloud your Home Screen will show your most recent or preferred apps.
If you're new to the world of Samsung – you can get yourself installing the likes of Netflix, Disney+, Amazon Prime and more via the builtin Samsung store.
The Samsung smart TVs are built on a Tizen operating system. If you're rocking a non-Samsung Android phone, you're not going to be able to install apps from Google. This said, majority of the main entertainment apps are available in Samsung's own store.
The QN800B has some built in smarts to it. You can mix a smart assistant in to control your tele, Alexa or Samsung's own Bixby.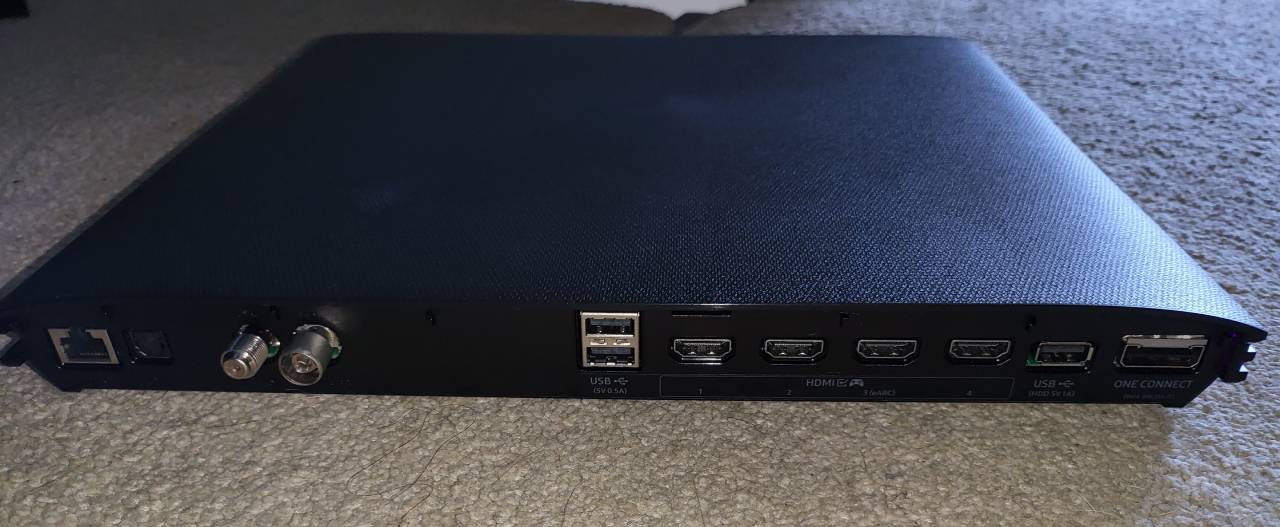 If you have a Samsung smart phone then do everything remotely with your phone.
The QN800B will also upscale or determine the best viewing for whatever you're about to watch, adapting with Quantum HDR 32X feature.
For gaming it's an eye blistering detailed and delicious 4K. If you've been shooting 8K footage on a high end Samsung phone, then playback on the QN800B in full 8K.
Easy to transfer over to – just tap the side of the smart TVs screen.
Samsung have, this year, made their TV remote for the QN800B rechargeable. Batteries are so last year.
With Dolby Atmos and object tracking the QN800B audio output that rivals some expensive Soundbars, the QN800B will depending on the media being played, give a cinema-like sound experience.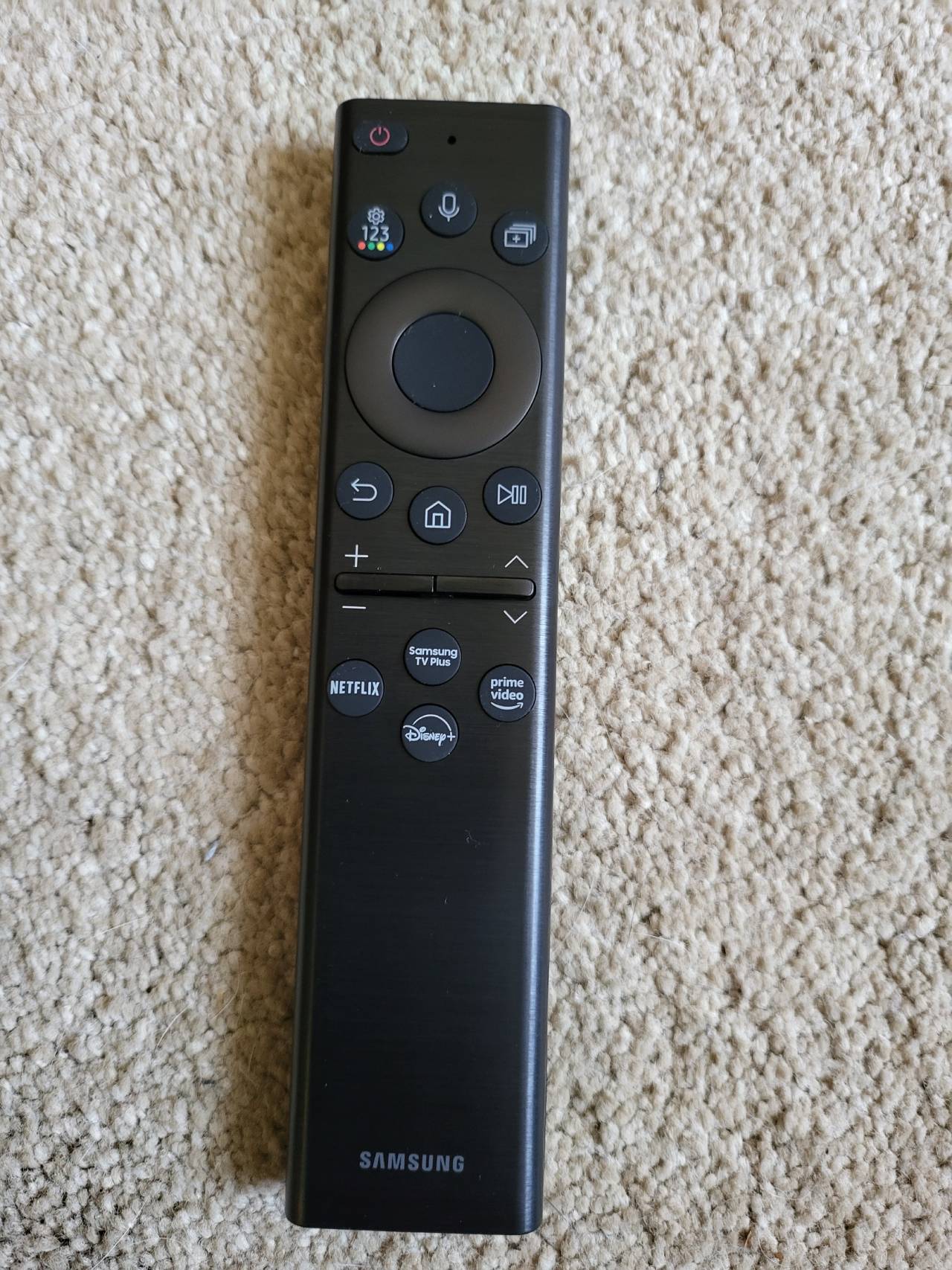 Now, that USB port in the back of the TV?
If wireless streaming from your Samsung smart phone is not possible, cable it in. Also – a recently released announcement from Xbox is that you can play your games in GamePass via the cloud on a new model Samsung smart TV.
Install the app and play away – connect your Xbox One / Series X|S controller either with bluetooth or cable in and boom. Game on. No Xbox console required.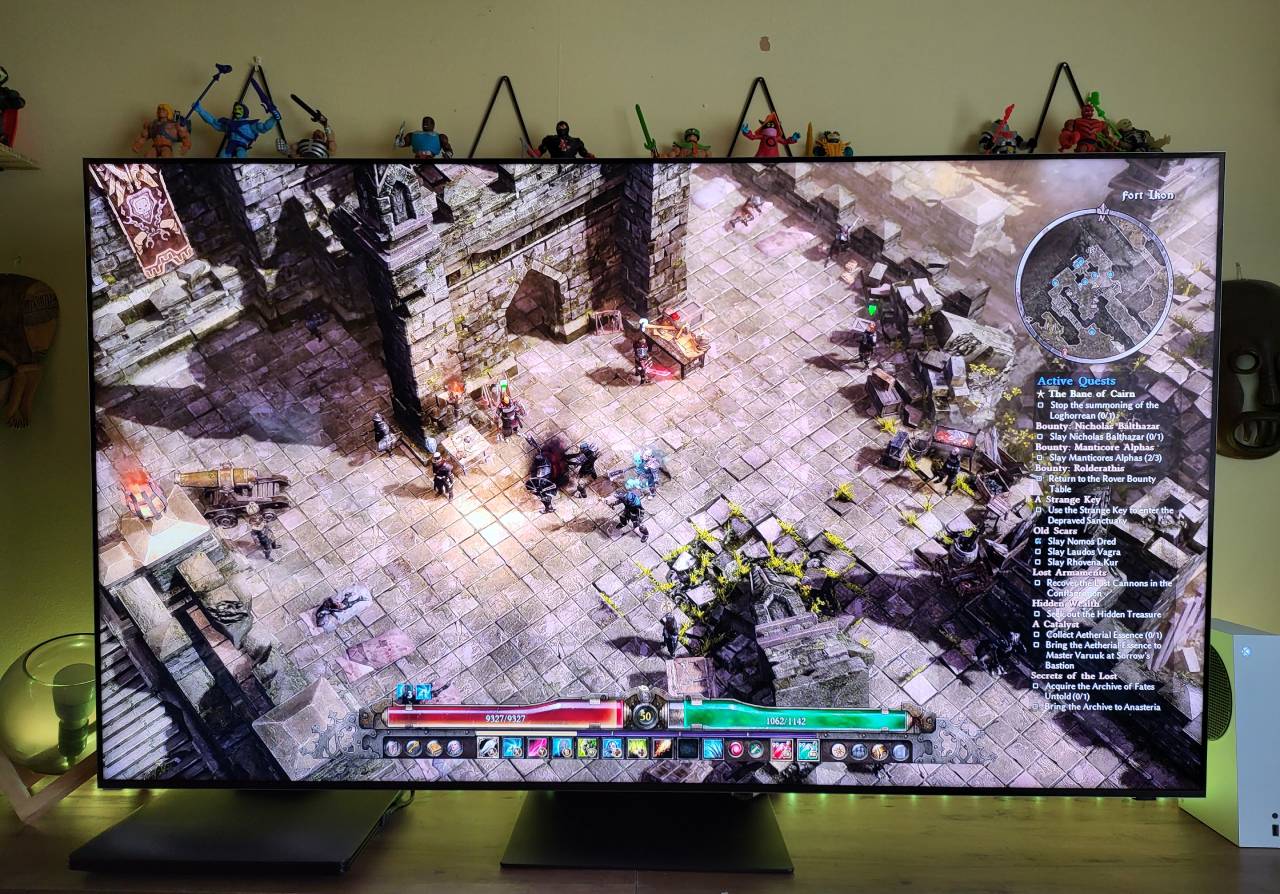 As we saw earlier this year with their flagship smart phones, Samsung are being a bit more cost conscious and this 2022 65 inch QN800B model actually costs less than last years equivalent.
It is still an investment though – so be sure to pick the right model for yourself and your needs.
If you're already in the Samsung ecosystem, the QN800B would be best bet (or the smaller 55 inch model).
Either way the QN800B gives you all of the benefits of a large screen, visuals second to none and now even gaming on the fly.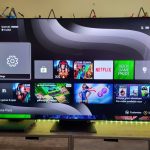 Samsung NEO QLED 8K QN800B TV Review