Every home has one.
That room where your WiFi signal drops or is weaker than anywhere else in the house.
For bewildering reasons a black spot of your WiFi coverage can be frustrating and the cause can be one of many things.
Weak signal, cluttered network environment (too many things connected) or simply an obstacle such as a wall.
Netgear has the solution with their Orbi RBKE963 Mesh System.
In the box you'll get one Orbi router (modem) and two Wifi extenders.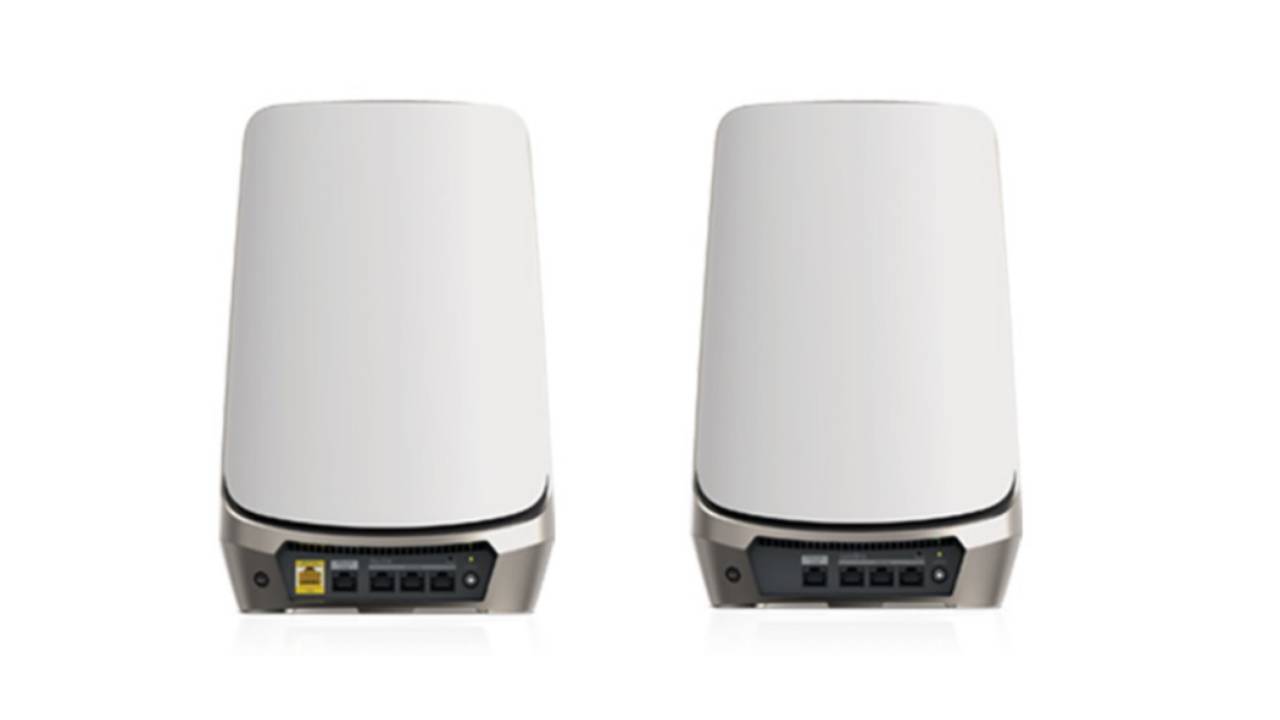 I always get a little nervous when replacing my current modem. I have so many things connected and my home is a smart home, mostly controlled by a few Amazon Alexa devices.
Reconnecting all of that to a new modem is a nightmare and time consuming.
But with Netgear's Orbi Mesh System it was surprisingly straight forward.
You will need to get yourself the Netgear Orbi app for iOS (iPhone) or Android. Setup is done via the app and it can also tell you how many devices you currently have connected within your home network including the names of each one.
The Orbi app additionally gives you a report on your current speeds and rates the security.
Once you have your modem up and running adding the Mesh's is near-to automated.
The Netgear Orbi Mesh System has a few connectivity options. 2.2GHz, 5GHz and future proofed with 6GHz.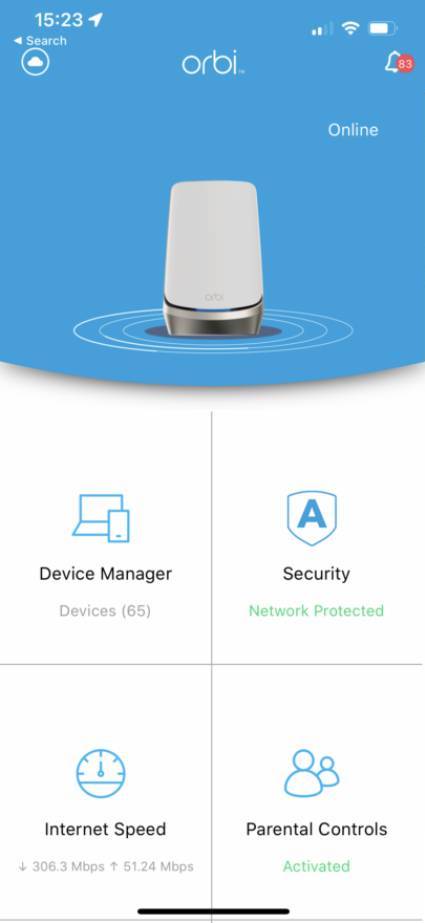 The 2.2GHz is the more standard one, older devices will use this band, but there can be issues where it can become noisy if you have a few things going on in your network.
5GHz has for a wee while now been the 2.2GHz failsafe where compatible devices can opt to connect to this essentially removing the clutter from the busy 2.2GHz.
For the 6GHz, now this is relatively new, but most newer smartdevices should be compatible. Having the three bandwidths to choose from, or allow the modem to auto select, spreads the load nicely.
This said, even on the 2.2GHz I was able to see from the app that the speeds, while lower than the other two alternatives, was consistent.
Where you place you Mesh devices is up to you and will depend on your house.
The app will help you to spread them out effectively.
The Orbi modem has a powerful quad-core 2.2GHz processor and differing physical ports for up to 10GBps. The maximum area it can radiate its signal is 835 square meters. If your house is small-ish you may only need to use one extender, or perhaps no extender at all. In saying that I would still recommend having them dotted around as it will maintain a strong and non-interrupted connection.
They also look styley. All three units are the same in design and have been created with aesthetics in mind. Pop the Mesh extenders on a shelf or desk and they don't look out of place from the rest of the decore.
Honestly, I had no idea how transforming the Netgear Orbi Mesh System was going to be. Fast and consistent speeds, no drops, lag and also no network clutter or devices dropping off due to interference. There's also a parental control where you can set times where the younger people in your house can and cannot access the internet from their phone, tablet or computer.
Future proofed for years the Netgear Orbi RBKE963 Mesh System is super reliable and turns your home in to a super smart home.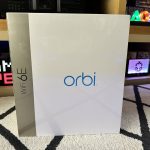 NETGEAR Orbi RBKE963 Mesh System Review